It was a routine segment on Lebanese channel, Al-Jadeed, with TV host Rima Karaki interviewing Muslim scholar Hani Al Seba'i from London. He had been invited to discuss the recent wave of Christians from various Western countries who are traveling to the Middle East to join ISIS.
But, instead of sticking to the present, Al Seba'i went into historical detail, going on and on about it.
When Karaki tried to steer Al-Seba'i back on track to talk about the issue at hand due to time constraints, he turned combative.
---
Suggested read: Spanish artist David Lopera photoshops celebrities into curvier avatars
---
To which, Karaki said,
"Please don't get all worked up. We respect you and know you want to give a complete answer," trying to calm him.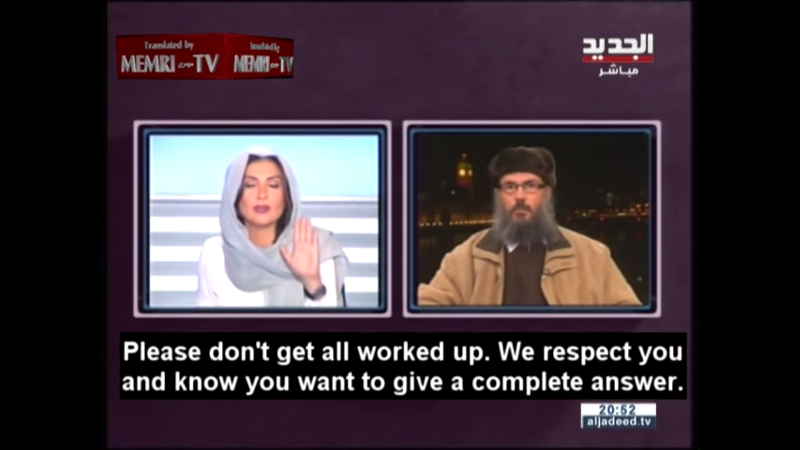 Image source: Youtube
She went on to calmly explain to him that the time slot given to them wouldn't suffice if he goes on talking about history rather than focusing on the present. Rima also told him that if they had more time, he'd be able to answer all the questions put to him, and that she'd be the one who decides about it. That is when he appeared to lose his cool.
"Are you done? Shut up, so I can talk," retorted Al-Seba'i.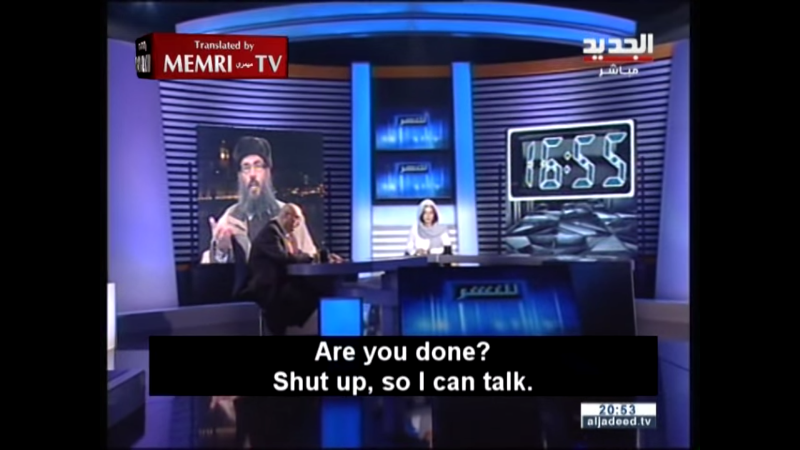 Image source: Youtube
A clearly incredulous Karaki asked him,
"How can a respected sheik like yourself tell a TV host to shut up?!"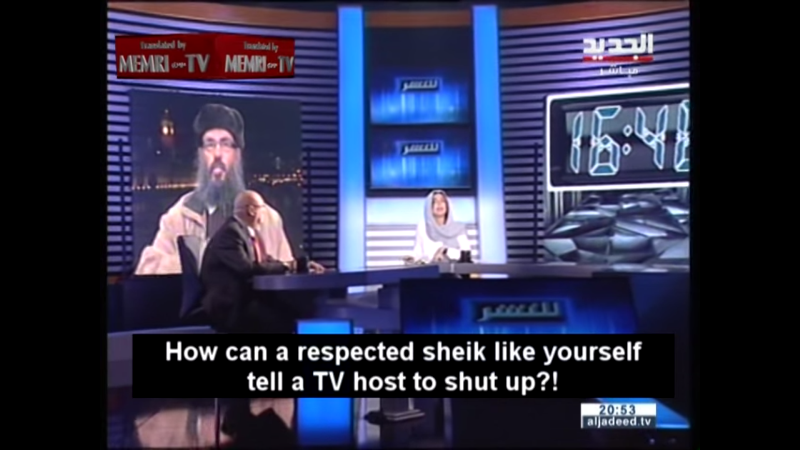 Image source: Youtube
To which, he replied,
"It is beneath me to be interviewed by you. You are a woman who …"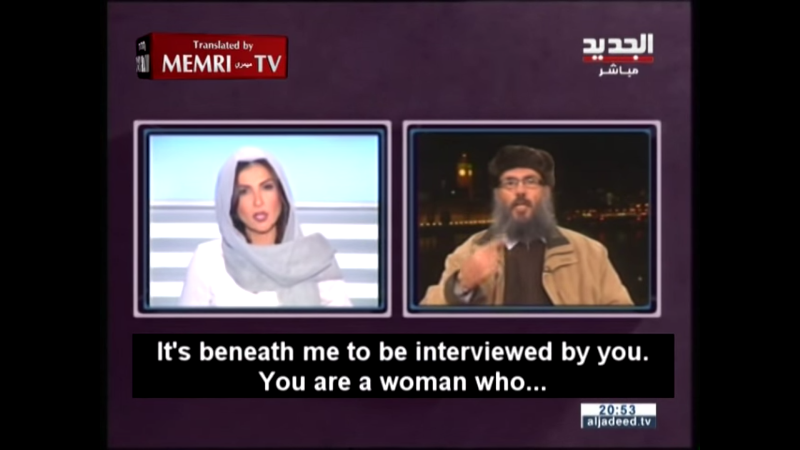 Image source: Youtube
What she did next will leave you smiling in spite of yourself – she cut off the live transmission completely!
She was done talking to the man, telling him,
"Just one second. Either there is mutual respect, or the conversation is over."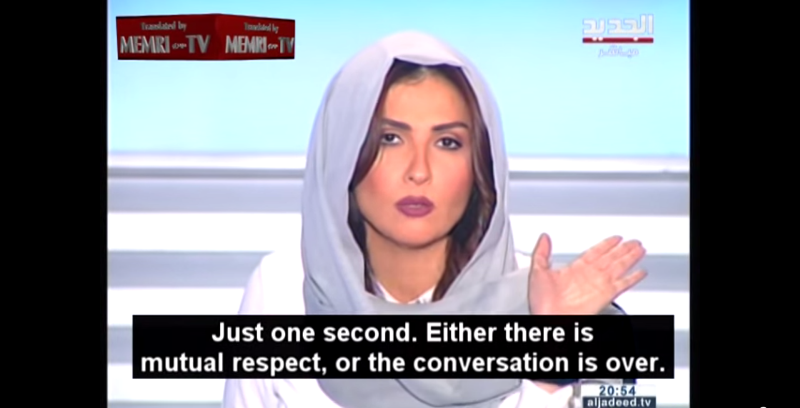 Image source: Youtube
Watch the whole thing here:
Finally, she showed who was the boss with this retort:
"In this studio, I run the show."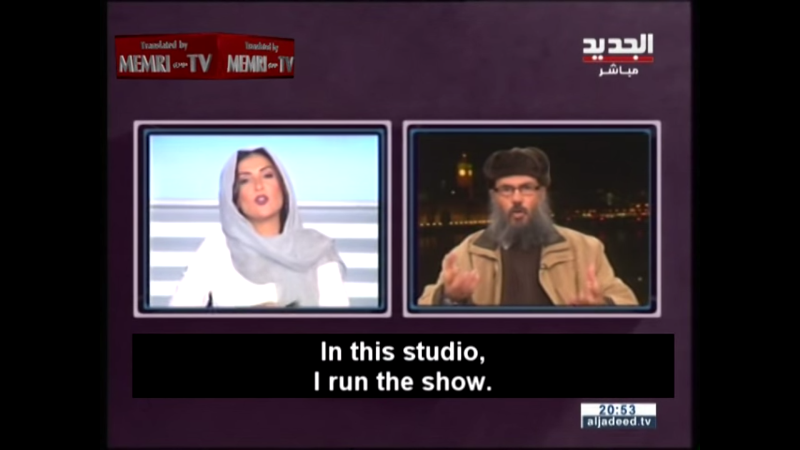 Image source: Youtube
With International Women's Day just having come to an end, this gutsy lady deserves our salute for standing up for herself and not take verbal abuse by a 'scholar,' lying down. She replied to him in kind, giving it back to him with interest!
---
Suggested read: Victoria's Secret angel Karlie Kloss leaving to study at NYU?
---
Amazing, Rima Karaki! Hats off!
Featured image source: Youtube
Summary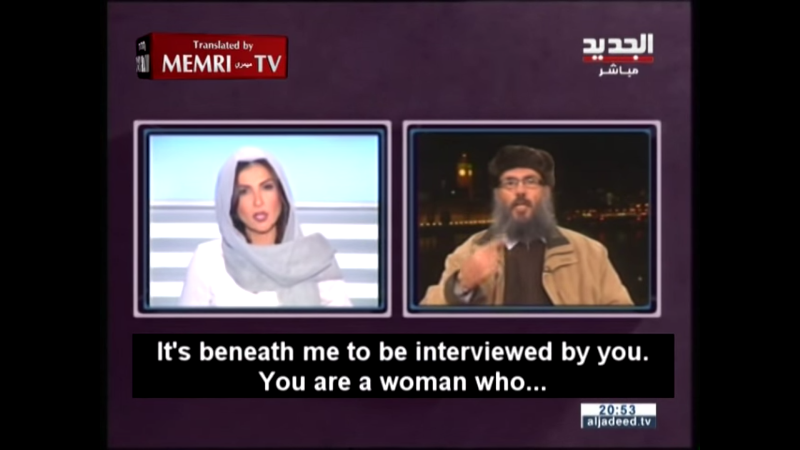 Article Name
Lebanese journalist Rima Karaki shuts down scholar who insulted her on air
Author
Description
Lebanese journalist Rima Karaki, shut down an interview when she was insulted, showing the rude Muslim scholar, who's the boss. Hats off Rima Karaki!