The matchmaking business in India is fast evolving. Unlike the traditional mode of finding a life partner, which was managed completely by family connections and word of mouth, today's generation relies more on online solutions of matchmaking. Various estimates say that approximately 8,000 new subscribers create their profile daily in one of the hundreds of available matrimony websites. Not only India but also other countries such as Pakistan, Sri Lanka, and some from the Middle East use the services offered by different matrimony websites.
Most of the top matrimonial websites offer a base set of features that are considered the hygiene factor by the industry. Features like the ability to chat, automated phone number and email verification, upload multiple pictures into an album, express interest even as a free member, get your profile highlighted or featured, are bare minimum expected by the customers from any matrimony site that is worth its salt. However, as the sector has evolved and everyone is looking for the next frontier, different websites are trying different unique features and innovations to attract more and more customers.
A few days back, we gave you tips on how to create an effective online matrimonial profile, and also how to check the authenticity of an online matrimonial profile. In this article we are going to discuss the best features offered by various matrimonial websites.
And here are some of the best unique features offered by various matrimonial websites in India.
1. Daily 10 Recommendations
Shaadi.com for example, offers this feature. This feature would get you 10 matches daily based on the preferences you have given on your profile and the list gets changed every 24 hours. If you are not a person who is willing to spend hours to find matches then this is the best way to find someone good by dedicating just 5-10 minutes daily. BharatMatrimony.com also offers a similar feature called "Daily recommendations" in which you get 6 matches every day.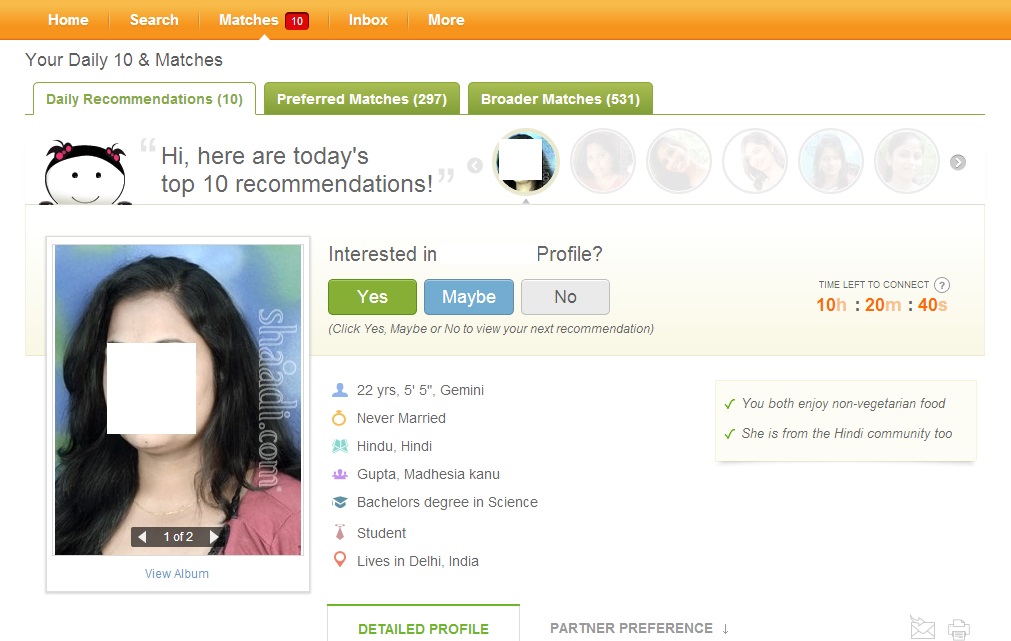 2. Refined Search Options
Shaadi.com offers excellent search options to its users apart from old/basic search options related to just age and community. For example, it provides options for searching matches based on astrology, for which you need to add your horoscope on your profile. Special cases search option is another added feature offered by them in addition to the ability to save searches for future reference.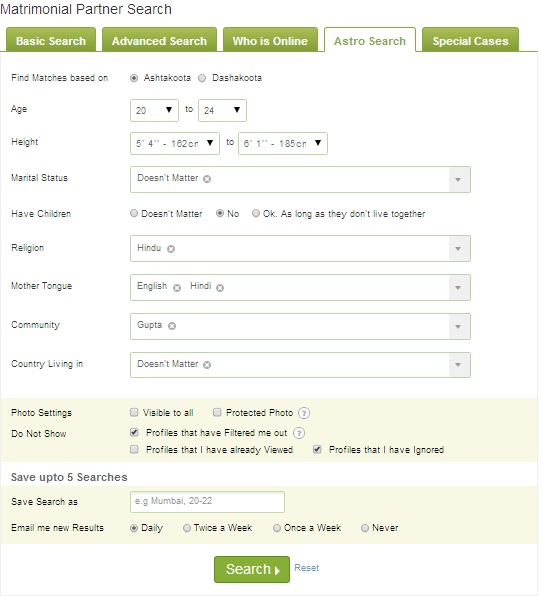 3. Offline Centres
The main business of most of the matrimony sites is online, but Shaadi.com and BharatMatrimony.com also offer some extra benefits to people who are not Internet savvy. Both the companies run offline centers across various tier 1, 2 and 3 cities, where you can hand over your profile. This is especially important in targeting parents and other relatives who might not be very comfortable with online modes and might want to talk to a real person before investing their time and effort.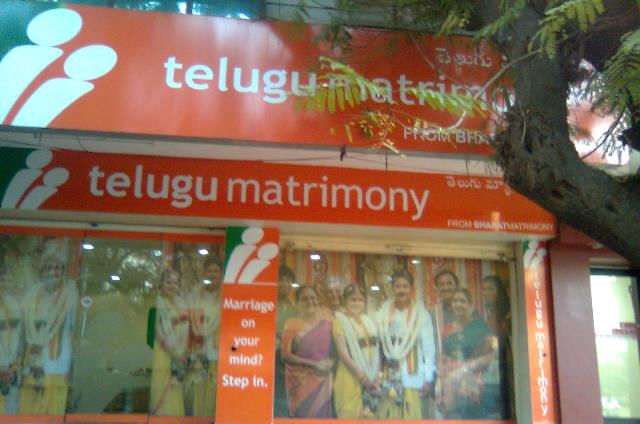 4. Free messages
SimplyMarry.com, owned by the Times group offers the ability to send free messages to other members, which is a paid service on most other matrimonial websites. Even if some of the websites allow you to send free messages, they charge you to view the reply. Simplymarry.com allows you to send and receive free messages that might even include your email ID and phone number, making it very convenient for users. However, this also means that users need to spend time surfing through numerous profiles, to determine the authenticity.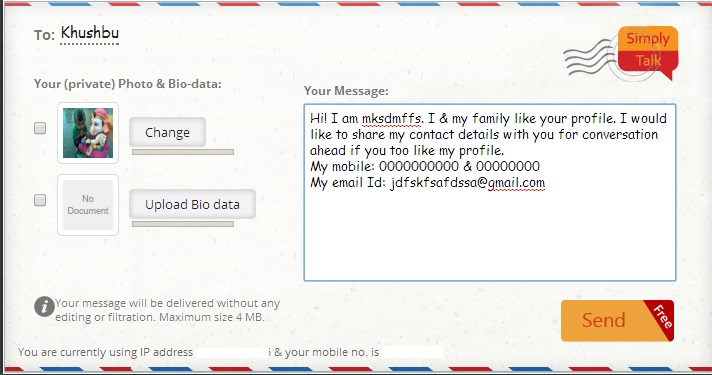 5. Soulmate Search
This feature offered by BharatMatrimony.com lets you fill a small form to search for your partner based on common interests and hobbies rather than the older form of basing the search on religion, community, city, and family information. This is a leaf out of the book of dating sites, which predominantly operate based on personal interests. This feature is planned to act as the bridge between the old and the new ways of searching for a life partner.
6. Crowdsourced Matrimony Service
HatkeShaadi.com is the world's first matrimony website which brought up this unique feature of finding matches. This feature is called "Shaadify" where you get to play cupid and well, 'shaadify' someone you care about – be it your sibling or friend or colleague. Here you can show care to your loved ones by referring matches via email or on social media and let your loved ones know if you think a profile you see is relevant for them.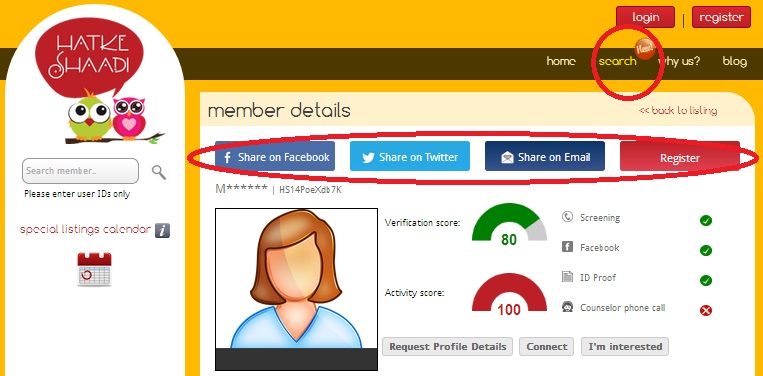 7. Verification and activity score
This feature is offered by a few matrimony/dating websites including HatkeShaadi.com. These scores helps you a lot to judge how genuine the profile is (Verification Score), and what your chances are of getting a quick response is (Activity Score). So after evaluating these scores you can come up with a decision whether to connect with someone or not.

8. Matrimony Directory
BharatMatrimony.com offers this directory where you can get the list of many wedding service providers near your city. The featured service providers include wedding venues, florists, wedding photographers, decorators, and caterers. This is built for downstream integration and retaining the customers even after they find their life partner.