The rumors about this angel turning in her wings were already abuzz when the news got confirmed by Victoria's Secret senior creative Ed Razek in the last week of February. He told the press that Karlie Kloss, a prized jewel in VS' sparkling crown, is indeed set to leave.
After four years with VS and two as one of the eight Angels, Karlie is denouncing her Angelhood to attend NYU's Gallatin School of Individualized Study, thanks in part to a letter of recommendation by fellow supermodel and NYU alum, Christy Turlington Burns. If sources are to be believed, Kloss will be studying a combination of computer science, cooking, and business.
Image source: Google, copyright-free image under Creative Commons License
On this new development in her life, Kloss says,
"I was waiting for the mail to arrive every single day. It's something that I've wanted to do for a very long time."
All set to start her rendezvous with books and frat parties this fall, Kloss has quite a busy work schedule line-up for spring. And yet, the ambitious dazzler is not ready to jam on the brakes. Despite having to let go of some of her modeling assignments, she assures all apprehensive fans,
"I'll still be working full-time. I'm incredibly ambitious and have lots of goals within my career that I'm not slowing down on anytime soon."
Image source: Google, copyright-free image under Creative Commons License
In fact, the Angel has her plate full. E! Online confirms,
"She's secured spring campaigns with Kate Spade and Joe Fresh, and she's busting out her best supermodel moves as the face of L'Oreal Paris. Also, the busy bee's got more ads coming from Marc Jacobs and Jason Wu, a fashion spread coming up in Vogue Paris, and an InStyle Germany cover."
Therefore, all Kloss fans can breathe easy, as there is no career downturn happening for this angel-turning-student anytime soon.
Whilst such excitement seems to be brimming on Kloss' side of the fence, VS seems to be taking the loss hard. In a statement he made on Instagram, Razek said:
With former Angel Miranda Kerr having ended her contract in 2013 and Dutch stunner Doutzen Kroes having flown the coop end of last year, Kloss' case isn't an outlier. The brand has seen angels exiting in droves, and there has been considerable speculation about the reasons. Kloss' much-hyped decision to leave seems to have brought the hushed-exit of Kroes into the limelight too. After taking to Instagram to announce Kloss' decision to leave VS, Razek was driven to explain Kroes' exit too. This is what he wrote on his Instagram:
Whilst these seem to be the official reasons doing the rounds, there is talk about the exits being fueled by dwindling pay and less value for time commitment to the brand. Page Six reports a source as quoting the same,
"The money isn't what it used to be. Older contracts like Alessandra Ambrosio were in the millions, now they're like $100,000. Money per model has shrunk as the company has hired a larger stable of Angels to walk in their splashy shows and make global appearances. There used to be just four angels. Now there's about eight."
Also, instrumental in driving the exit choices is the contract that binds the angels to commit 50 days or more to VS in a year, thus, preventing them from participating in bigger, better fashion and fragrance campaigns.
---
Suggested read: Why did women want Victoria's Secret to apologize for its latest ad campaign?
---
With VS officials going all out on the defensive to establish that Kroes' and Kloss' exits are in fact, work-conflict driven, and rumors about Ambrosio renegotiating her contract with the brand as well, the amount of weightage to be given to these stories can surely be contested. After all, what is a 'fair' value to be placed upon Angelhood??
Either which way, Kloss is going, hopefully to return to the fashion heaven which knows her all too well, with newer and brighter wings!! J
Good luck studying, Karlie!
Featured image source: Google, copyright-free image under Creative Commons License
Summary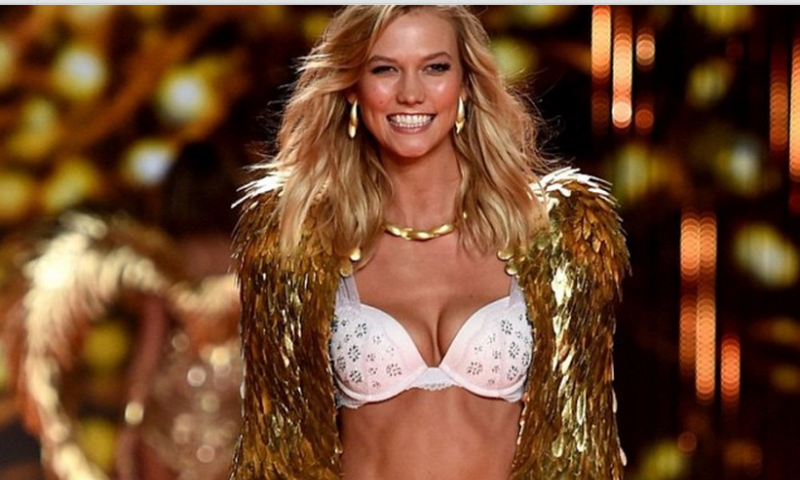 Article Name
Karlie Kloss leaving Victoria's Secret to study at NYU
Author
Description
Angel Karlie Kloss is all set to leave Victoria's Secret to pursue studies at New York University. Is her case an outlier or a general trend at the brand?