A ghastly disease is claiming your life, but you decide to focus on love instead because love is what matters. How many of us can do that? (I hope none of us have to do that!). Ronda Bivens wanted to marry the man she has loved for years, who is also the father of her children, but with terminal cancer and time slipping through her fingers, this looked like an impossible dream.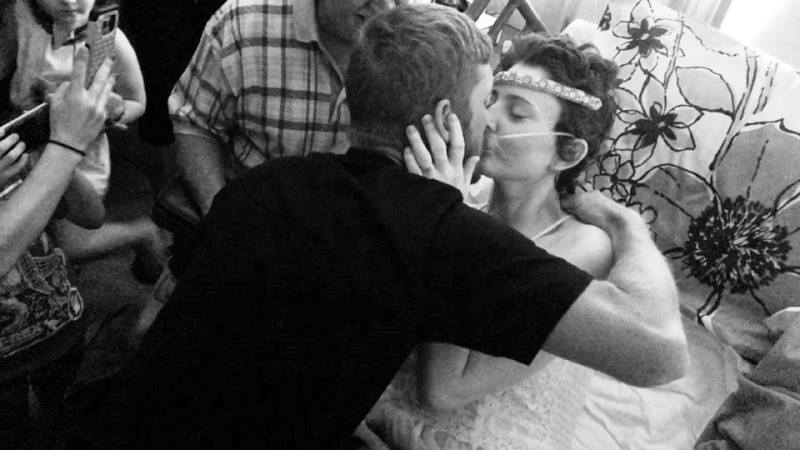 Image source: Facebook, Love What Matters 
But Ronda Biven did it. She married Matt Mager, the love of her life, that too on her 28th birthday. As they said, "I do", the couple's families and friends cheered on.
---
Suggested read: A Gardendale Husband's Heartfelt Post About His Wife Is The Best Thing You'll Read Today!
---
In an intimate wedding that took place in a hospital ward, which has been Biven's address for the last few months, people witnessed this magnificent celebration of love. The couple exemplify the fact that love is what matters.
The entire world got to know about this through a Facebook Post shared on Love What Matters by Biven's best friend, Amanda Dalton.
"Now fighting a terminal cancer diagnosis, Ronda Bivens was adamant about having her wedding and still marrying the love of her life, Matt Mager. "She wanted to have a beautiful wedding, and I wanted to give her that." Matt said."
In the post, Almanda Dalton says
"It was friends calling friends, getting everything together. We called the county clerk's office ― they sent someone out ― and we got a preacher. It happened literally within a couple hours once we got it rolling."
For the wedding, Amanda offered her wedding dress to Ronda and dressed her in the lovely attire for the most special event of her life.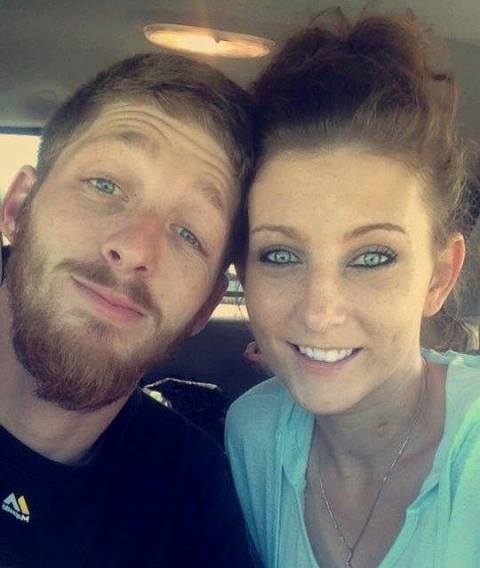 Image source: Facebook, Love What Matters 
Ronda has been battling chemotherapy and radiation for a year now. Her right leg has been amputated as well, but the doctors say there is no hope, that this disease is terminal. Through all this Matt has been her strongest support system, her rock.
Dalton in her post says,
"He is like one of a kind. He's been there nonstop for her since the beginning. He loves her unconditionally. That's the truth."
According to Matt,
"They told us right off the bat there was no cure. They said, 'We can just do what helps.' But everything they've done has just made it worse. It's financially wrecked us, and I've had a front row seat to my best friend dying. It's the hardest thing I've ever done."
After the lump was found and diagnosed, Ronda had shared on Facebook,
"Never in a million years would I or anyone else have thought this would be cancer but it is. So please everyone, if you find a bump of any sort go to the doctor. Go to a bunch of doctors for second opinions. Maybe if I did, instead of believing all these other misdiagnoses, things would be different."
Talking about the latest diagnosis about Ronda's condition, Matt said,
"They told me she had only a few days to live. She wanted to come home, so we're home now. I hold her hand every day and am trying to focus on the time we have. She's on a morphine pump to soothe her pain, so she's in and out of it. But when she comes in, she's still the same fighter. I can't even tell you how strong she is."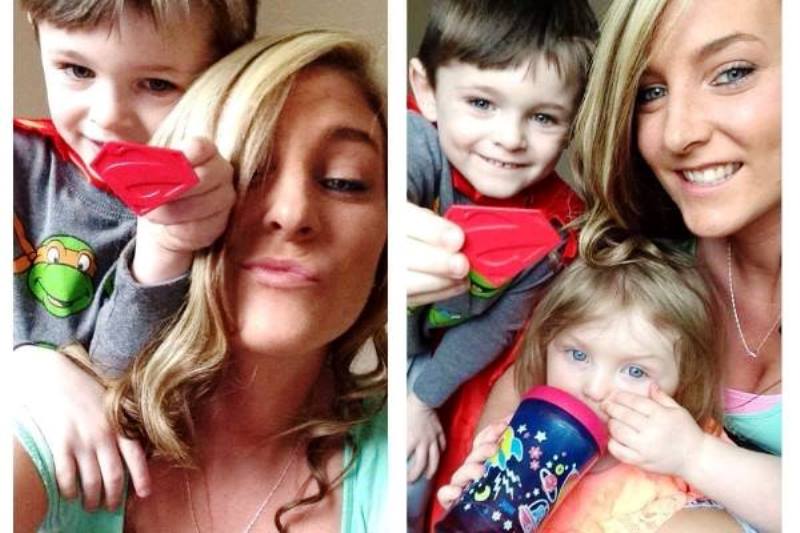 Image source: Facebook, Love What Matters 
Ronda and Matt have been a couple since they were in their teens. According to their friends, their love is straight out of a fairy tale; a fairy tale without a happily ever after.
---
Suggested read: Family Holds Fake Wedding So Dying Dad Can Walk His Children Down The Aisle
---
Describing his wife's eyes, Matt said,
"She's got the most beautiful eyes ― eyes you can't get away from."
Matt continued,
"She woke up last night and she was so excited about the wedding. We sat there and talked about it for an hour. She asked to see the wedding photos. We looked at them, laughed, cried and held each other." 
I cannot continue writing because I have a lump in my throat and my vision is fuzzy because of the tears in my eyes.
How I wish this wasn't the end of my post. How I wish for some magic to treat Ronda, so that she could live her fairytale. How I wish!
Featured image source: Facebook, Love What Matters 
Summary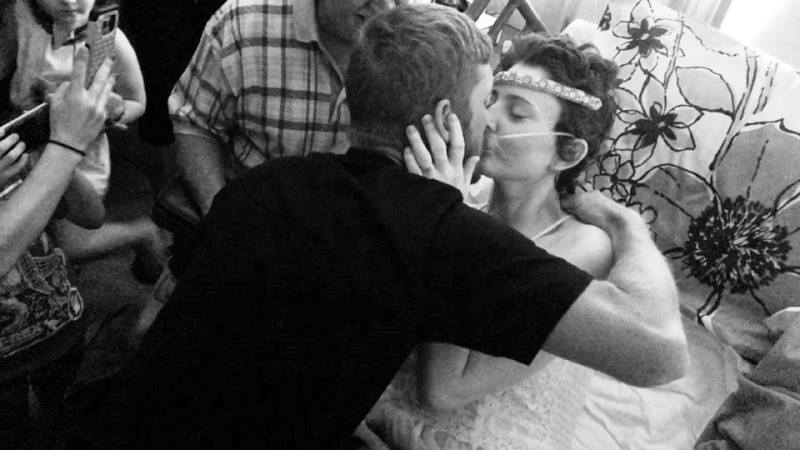 Article Name
Matt Mager Marries His Terminally Ill Girlfriend, Ronda Bivens While In Hospicare
Author
Description
Ronda Bivens marries the man she has loved for years, who is also the father of her children, despite terminal cancer. This love story will melt your heart.