Wouldn't it be absolutely amazing if you could smoothen out those frizzy strands with just a few brush strokes?
A few years ago, it was possible for people who were born with naturally frizzy and curly hair to get rid of their wayward curls with the help of hair straightening and smoothening techniques. Initially, these technologies were available in the coolest of salons, except, now, you can get it in a hand-held device and do the needful yourself.
Image source: Google, copyright-free image under Creative Commons License
Hair products include things like hairbrushes, hair dryers, straighteners, and curlers. Despite the fact that hair care technology has literally become handheld, there is one problem still plaguing the female race, and even men now – the fact that self-managed hair treatments takes eons and you either have to start hours before you actually go out, or get a hand cramp while trying to manage it in a few minutes, with not very favorable results.
---
Suggested read: 15 best hair trends of 2015
---
However, now, you don't have to worry about all that, because one of the most revolutionary inventions in the world of hair care at home has been released, which has literally taken the internet, and consequently the world, by storm.
The product is nothing other than a hairbrush, which can smoothen your unruly curls in a matter of two minutes, without hassle, and hours of toiling behind those tresses. The discovery of this product was made after an FM channel in Texas, 98.3 KORA, posted a video on Facebook, and to date, the video has been viewed over 76 million times!
You might think that is slightly crazy considering that it is, after all, a video of a hairbrush, but it is nonetheless true. The video has a girl with curly, frizzy, unmanageable hair, which she straightens out with the hairbrush that she uses, with just a couple of elongated brushstrokes, in under two minutes. Why wouldn't millions of people go nuts over it?
You might be wondering what the big deal is about this almost impossible-seeming hairbrush, which claims it is the best hairbrush there is. Now, that is a pretty tall claim, if you come to think of it. The trick is that the company which manufactured this brush – DAFNI from Italy – has solved all the problems which are faced with normal hair straighteners.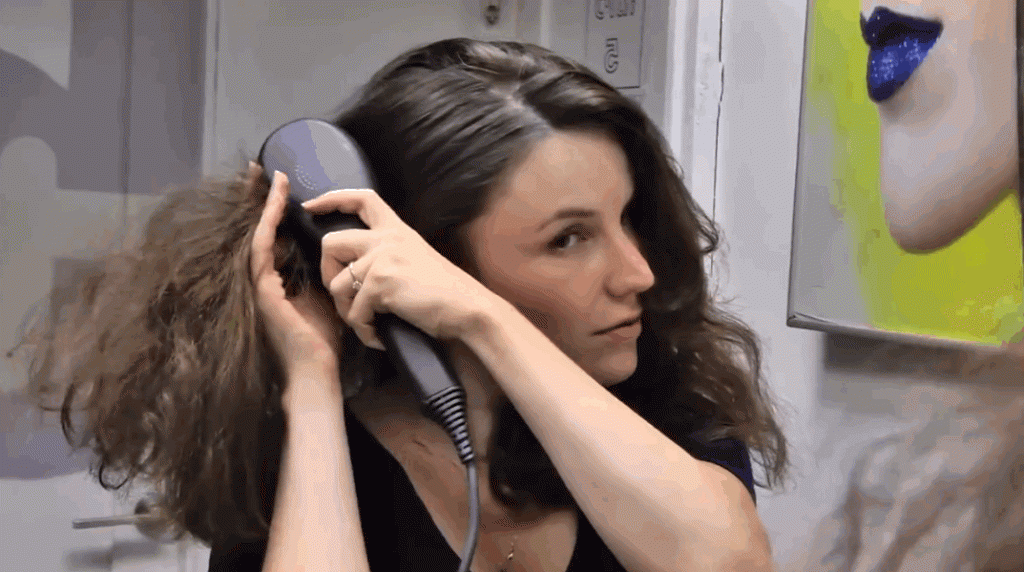 Image source: Facebook
This hairbrush, like all other hair straightening tools, is made of ceramic, but the reason it will be able to smoothen your hair at this astounding rate is because the surface area of the contraption is much larger than its other commercial counterparts. In fact, if you check out the comments on the video on Facebook, you'll be able to see that people have compared it with hot combs, which straighten out your hair to some extent. Also, since this one is already a brush, there is no chance of your hair getting plastered together, or clumped together, or getting tangled.
People have already started mass purchasing the product, and pre-ordering it, as it is available on select online stores. Naturally, everyone who has used the hairbrush has left gushing reviews, which is further increasing the intense hype about this miraculous device for ladies. The attention and the extent to which the video posted by KORA has gone viral, was unprecedented according to the radio company. Those who speak the internet language fluently are well aware of how many fake products are promoted online, except this one seems to have passed the test, and how! The only drawback perhaps is the steep price tag of $300, which is preventing people from going all out and buying this for themselves, because, hey, it does make your hair look shiny and glossy and straight and bouncy in nothing more than 2 minutes!
Featured image source: Facebook
Summary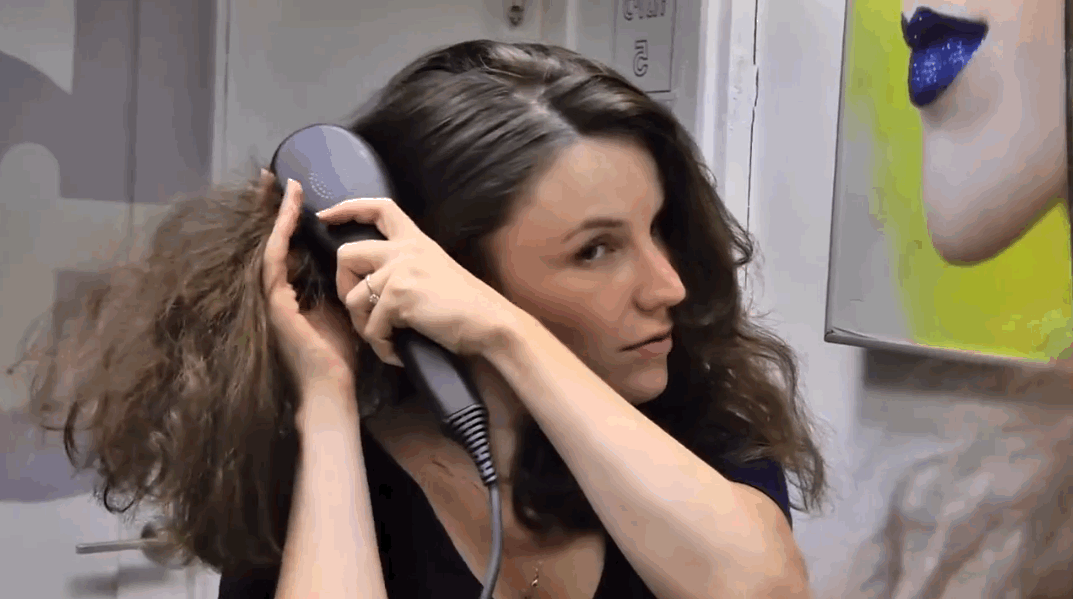 Article Name
Millions Going Gaga Over Hairbrush Which Straightens Curly Hair In Minutes!
Author
Description
Seems like the Internet has been taken by storm by nothing more than a hairbrush - that can straighten curly hair in minutes!