It is a well-known and widely accepted fact that weddings make people cry. This usually happens when the bride and groom are exchanging their vows and kiss for the first time. We have lined up an article accompanying a video that is sure to open the floodgates for sure.
Brian Scott, the famed NASCAR driver, said 'I do' to Whitney Kay on a snowy January day last year, and there wasn't a dry eye in the hall. Why, you ask? Well, for starters, the bride started to tear up when he promised to stay with her forever. Then, he knelt down in front of Whitney's 3-year-old daughter Brielle, and made a few heartfelt vows, which was cue for the entire room to tear up as well.
Image source: Youtube
It was all they could to hold back their tears, including Brian and Whitney, when Brian vowed to raise Brielle as his own, teaching her right from wrong, and always being there for her.
"I promise to always hold your hand and skip with you down the street and bring comfort to your life. I vow to make you say your prayers before you eat. I promise to read you stories at night, to always tuck you in real tight," Brian read.
Image source: Youtube
Further, he continued,
"I vow to show you how a man should treat a woman in my relationship with your mother and above all else, I vow to protect you, care for you and love you forever."
Awwww!
The video, which includes footage from the ceremony, reception, and of the bride and groom, was shot at Shore Lodge in McCall, Idaho. Since the story went viral, the video has garnered more than 5.5 million views on Youtube.
Watch the video here:
And since the wedding last January, the lovely family has welcomed baby boy, Joseph, into their fold.
Our heartfelt congratulations to the happy couple!
Featured image source: Youtube
Summary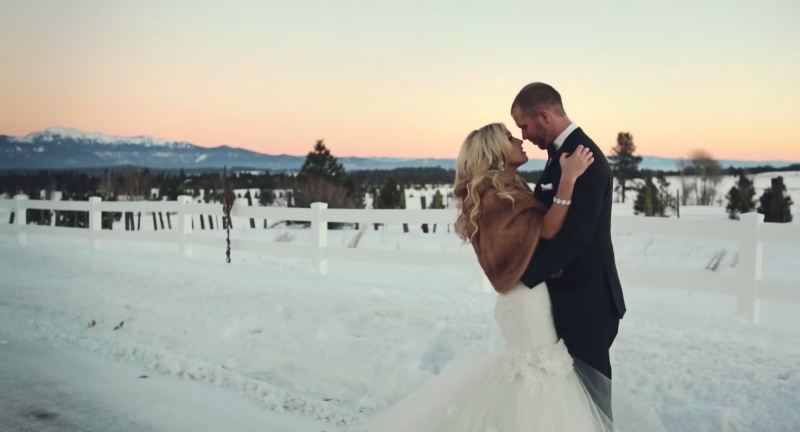 Article Name
NASCAR driver, Brian Scott, says vows to his stepdaughter
Author
Description
This video in which NASCAR driver, Brian Scott, says his wedding vows, will surely make you cry! Why? Read on to know all about it.