A wedding is not only important because it signifies the union between two people and their families. It is also important because this is one of the most auspicious occasions during which couples can declare their love and faithfulness towards each other in front of everyone they love. However, in an attempt to write their vows or include some sort of wedding readings into their vows to make it special, most people tend to resort to verses from the Bible, which after a point in time, becomes boring, frankly.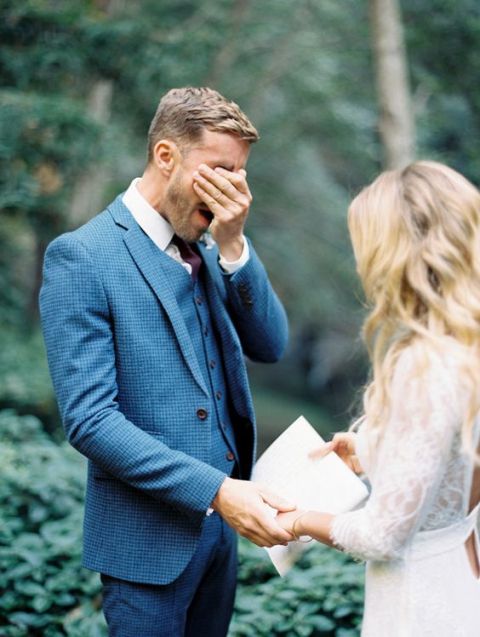 Image source: Pinterest
People who do not want to go Corinthian on their wedding need not worry because literature has produced several amazing passages and quotes, which, when you read them, feel like they were written to express your love for your partner and future spouse. In fact, to make readings for weddings more special, you can take some quotes out of a book that the both of you love or a book that both of you bonded over, or something else meaningful, to make your vows, or at least parts of it, the most memorable, the most emotional and the most honest moments of your lives.
---
Suggested read: The ultimate guide for going stag to a wedding
---
Here are 20 wedding readings from literature for inspiration.
1. Farewell to Arms by Earnest Hemingway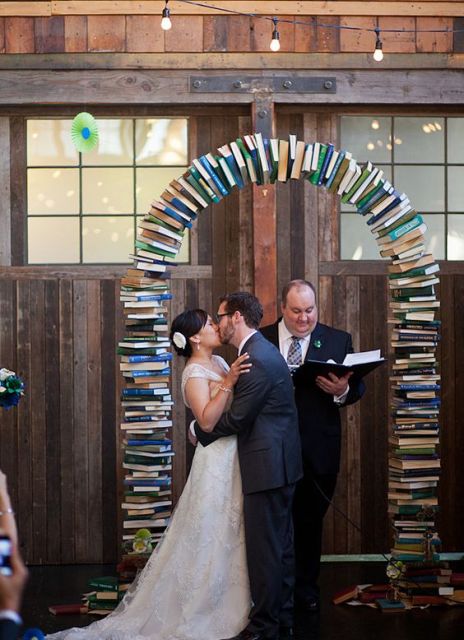 Image source: Pinterest
"At night, there was the feeling that we had come home, feeling no longer alone, walking in the night to find the other one there, and not gone away; all other things were unreal. We slept when were tired and if we woke the other one woke too so one was not alone. Often a man wished to be alone and a woman wished to be alone too and if they love each other they are jealous of that in each other, but I can truly say we never felt that. We could feel alone when we were together, alone against the others. We were never lonely and never afraid when we were together."
2. I Do Not Love You by Pablo Neruda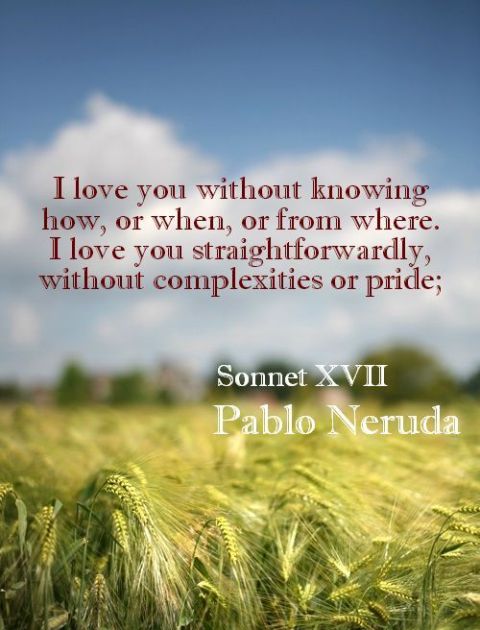 Image source: Pinterest
I love you as the plant that never blooms
but carries in itself the light of hidden flowers;
thanks to your love a certain solid fragrance,
risen from the earth, lives darkly in my body.
I love you without knowing how, or when, or from where.
I love you straightforwardly, without complexities or pride;
so I love you because I know no other way
than this: where I does not exist, nor you,
so close that your hand on my chest is my hand,
so close that your eyes close as I fall asleep.
3. Wide Awake by Hilary T. Smith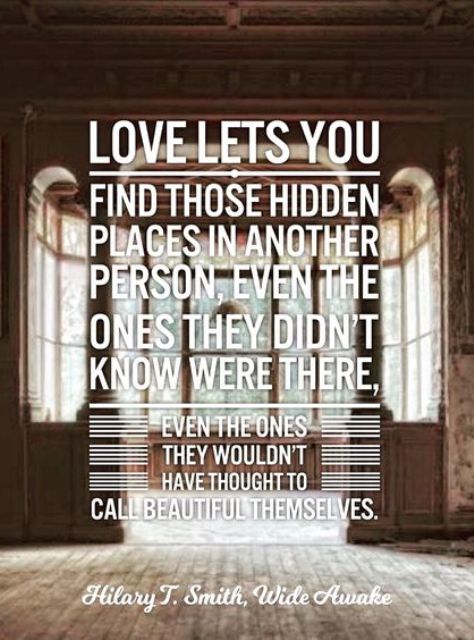 Image source: Pinterest
"People are like cities: We all have alleys and gardens and secret rooftops and places where daisies sprout between the sidewalk cracks, but most of the time all we let each other see is a postcard glimpse of a skyline or a polished square. Love lets you find those hidden places in another person, even the ones they didn't know were there, even the ones they wouldn't have thought to call beautiful themselves."
4. The Portrait of a Lady by Henry James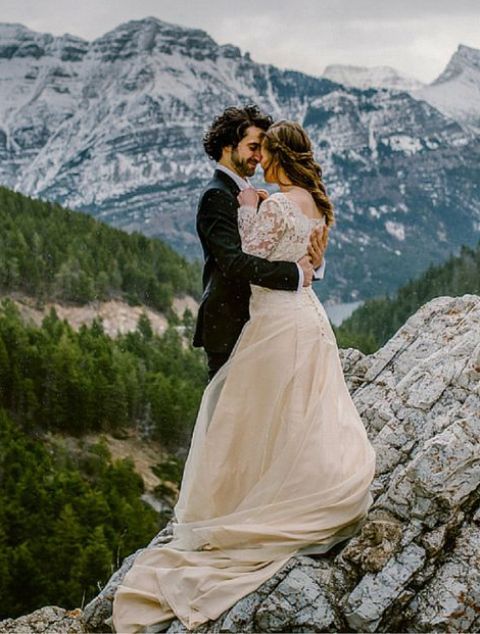 Image source: Pinterest
"It has made me better loving you… it has made me wiser, and easier, and – I won't pretend to deny – brighter and nicer and even stronger. I used to want a great many things before, and to be angry that I didn't have them. Theoretically I was satisfied, as I once told you. I flattered myself I had limited my wants. But I was subject to irritation; I used to have morbid, sterile, hateful fits of hunger, of desire. Now I really am satisfied, because I can't think of anything better."
5. Kafka on the Shore by Haruki Murakami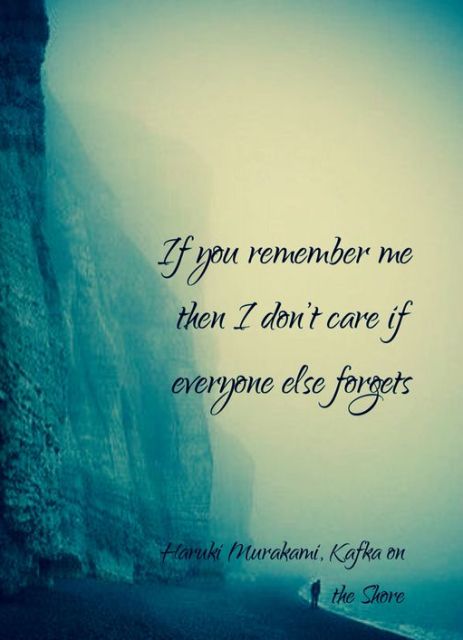 Image source: Pinterest
"If you remember me, then I don't care if everyone else forgets."
 6. Your Personal Penguin by Sandra Boynton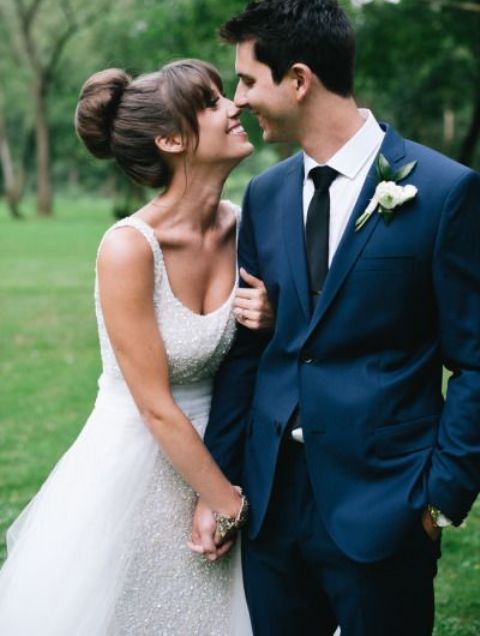 Image source: Pinterest
"I like you a lot.
You're funny and kind.
So let me explain
What I have in mind.
I want to be your personal penguin.
I want to walk right by your side.
I want to be your personal penguin.
I want to travel with you far and wide."
7. The House at Pooh Corner by A. A. Milne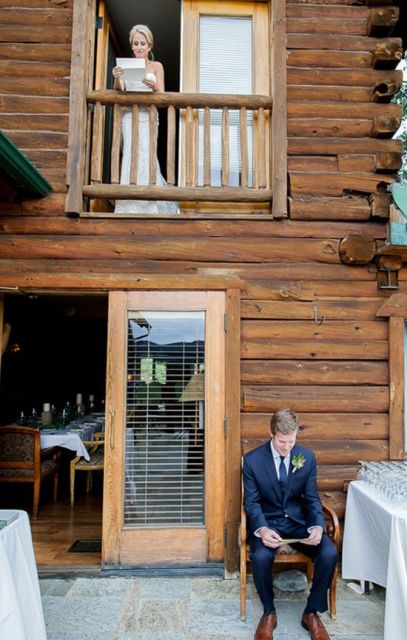 Image source: Pinterest
"If ever there is tomorrow when we're not together… there is something you must always remember. You are braver than you believe, stronger than you seem, and smarter than you think. But the most important thing is, even if we're apart… I'll always be with you."
8. Les Misérables by Victor Hugo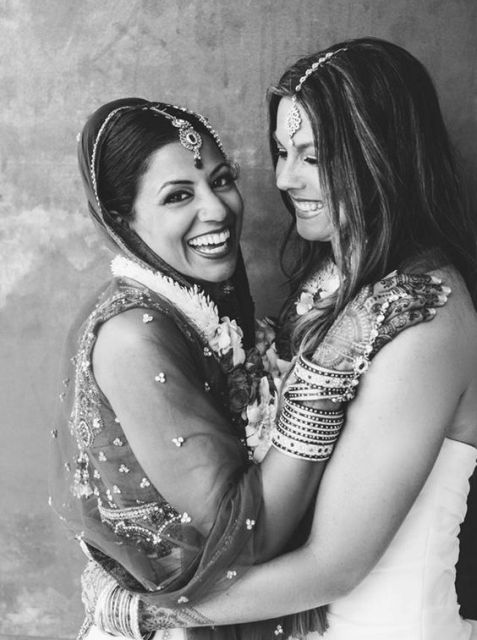 Image source: Pinterest
"Love participates of the soul itself. It is of the same nature. Like it, it is the divine spark; like it, it is incorruptible, indivisible, imperishable. It is a point of fire that exists within us, which is immortal and infinite, which nothing can confine, and which nothing can extinguish. We feel it burning even to the very marrow of our bones, and we see it beaming in the very depths of heaven."
9. The Bridge Across Forever by Richard Bach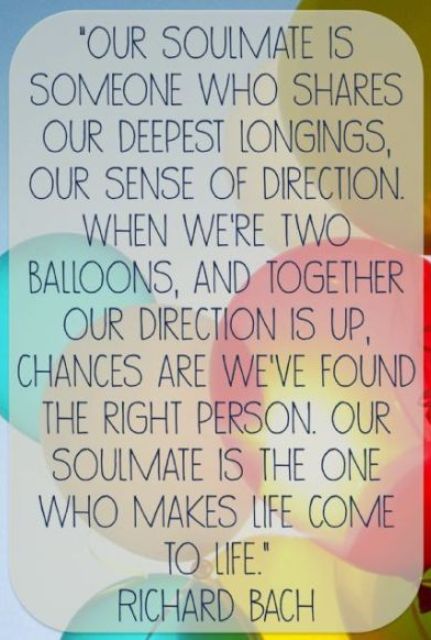 Image source: Pinterest
"A soul mate is someone who has locks that fit our keys, and keys to fit our locks. When we feel safe enough to open the locks, our truest selves step out and we can be completely and honestly who we are; we can be loved for who we are and not for who we're pretending to be. Each unveils the best part of the other. No matter what else goes wrong around us, with that one person we're safe in our own paradise. Our soul mate is someone who shares our deepest longings, our sense of direction. When we're two balloons, and together our direction is up, chances are we've found the right person. Our soul mate is the one who makes life come to life."
10. I Will Be Here by Steven Curtis Chapman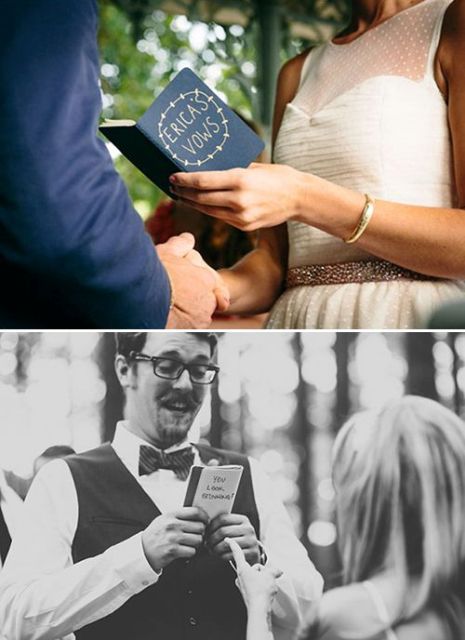 Image source: Pinterest
"Tomorrow morning if you wake up
And the sun does not appear
I… I will be here
If in the dark we lose sight of love
Hold my hand and have no fear
'Cause I… I will be here
I will be here
When you feel like being quiet
When you need to speak your mind
I will listen
And I will be here
When the laughter turns to crying
Through the winning, losing and trying
We'll be together
'Cause I will be here
I will be here
And you can cry on my shoulder
When the mirror tells us we're older
I will hold you
And I will be here
To watch you grow in beauty
And tell you all the things you are to me
I will be here, hmmm
I will be true to the promise I have made
To you and to the One who gave you to me
And just as sure as seasons are made for change
Our lifetimes are made for years
So I… I will be here
We'll be together
I will be here"
---
Suggested read: 20 entertaining wedding reception games bound to bring your party to life
---
11. The Amber Spyglass by Philip Pullman
Image source: Pinterest
"I will love you forever; whatever happens. Till I die and after I die, and when I find my way out of the land of the dead, I'll drift about forever, all my atoms, till I find you again… I'll be looking for you, every moment, every single moment. And when we do find each other again, we'll cling together so tight that nothing and no one'll ever tear us apart. Every atom of me and every atom of you… We'll live in birds and flowers and dragonflies and pine trees and in clouds and in those little specks of light you see floating in sunbeams… And when they use our atoms to make new lives, they won't just be able to take one, they'll have to take two, one of you and one of me."
12. Leisl and Po by Lauren Oliver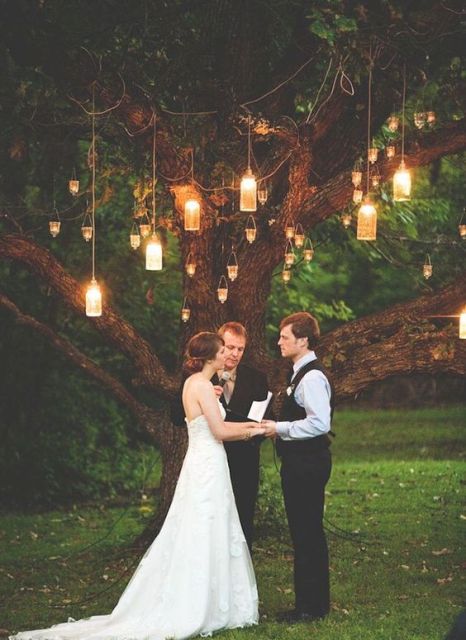 Image source: Pinterest
"If you do not believe that hearts can bloom suddenly bigger, and that love can open like a flower out of even the hardest places, then I am afraid that for you the road will be long and brown and barren, and you will have trouble finding the light.
But if you do believe, then you already know all about magic."
13. Wuthering Heights by Emile Brontë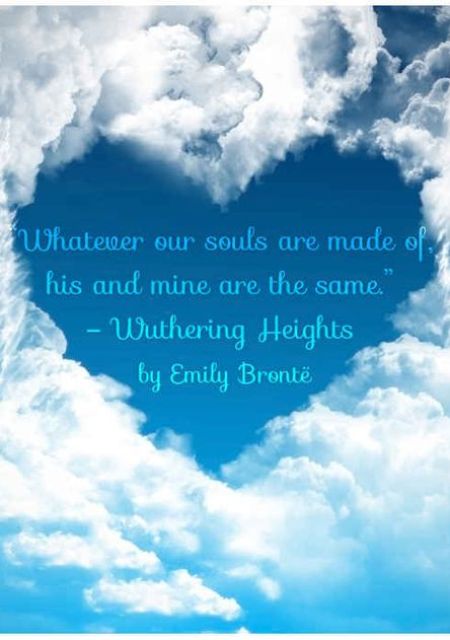 Image source: Pinterest
"Whatever our souls are made of, his and mine are the same."
14. The Adventures of Winnie the Pooh by A. A. Milne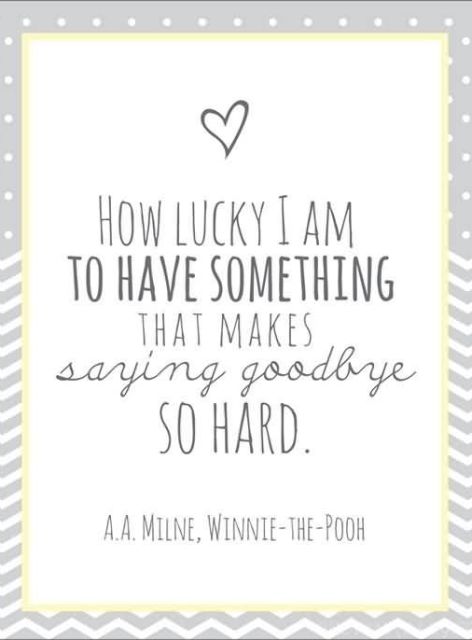 Image source: Pinterest
"How lucky I am to have something that makes saying goodbye so hard."
15. Dangerous Liaisons by Pierre Choderlos de Laclos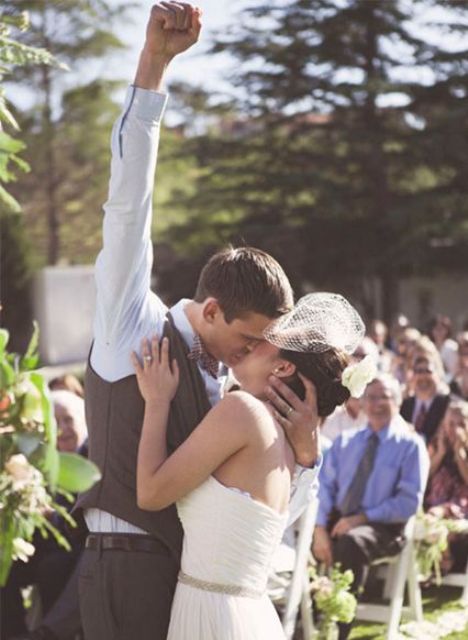 Image source: Pinterest
"Now, I'm not going to deny that I was aware of your beauty. But the point is, this has nothing to do with your beauty. As I got to know you, I began to realise that beauty was the least of your qualities. I became fascinated by your goodness. I was drawn in by it. I didn't understand what was happening to me. And it was only when I began to feel actual, physical pain every time you left the room that it finally dawned on me: I was in love, for the first time in my life. I knew it was hopeless, but that didn't matter to me. And it's not that I want to have you. All I want is to deserve you. Tell me what to do. Show me how to behave. I'll do anything you say."
16. The Fault In Our Stars by John Green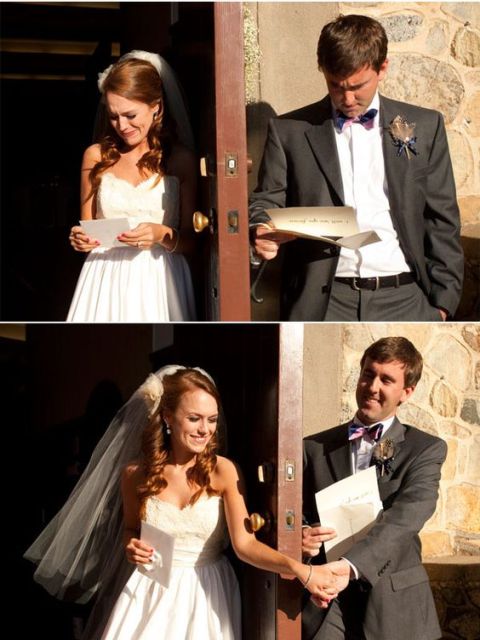 Image source: Pinterest
"I'm in love with you, and I'm not in the business of denying myself the simple pleasure of saying true things. I'm in love with you, and I know that love is just a shout into the void, and that oblivion is inevitable, and that we're all doomed and that there will come a day when all our labor has been returned to dust, and I know the sun will swallow the only earth we'll ever have, and I am in love with you."
17. Everything is Illuminated by Jonathan Saffron Foer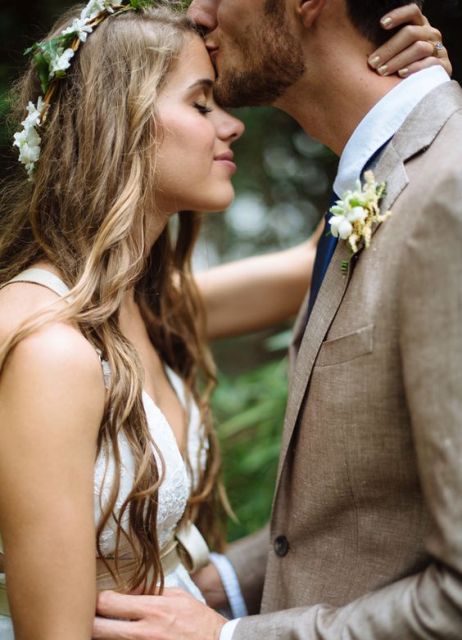 Image source: Pinterest
"I love you also means I love you more than anyone loves you, or has loved you, or will love you, and also, I love you in a way that no one loves you, or has loved you, or will love you, and also, I love you in a way that I love no one else, and never have loved anyone else, and never will love anyone else."
18. Lives of Girls and Women by Alice Munroe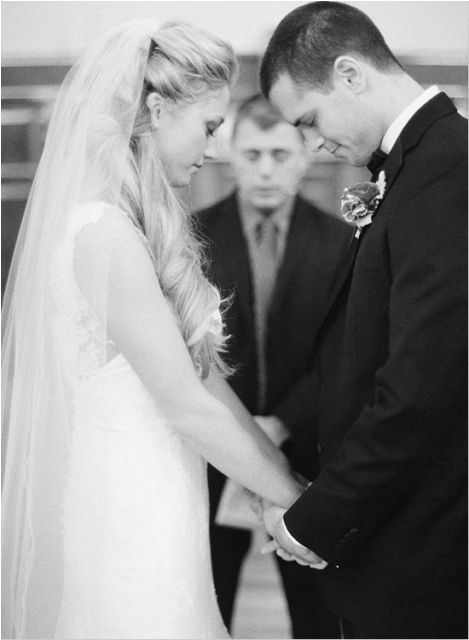 Image source: Pinterest
"His face contained for me all possibilities of fierceness and sweetness, pride and submissiveness, violence, self-containment. I never saw more in it than I had when I saw it first, because I saw everything then. The whole thing in him that I was going to love, and never catch or explain."
19. Jane Eyre by Charlotte Brontë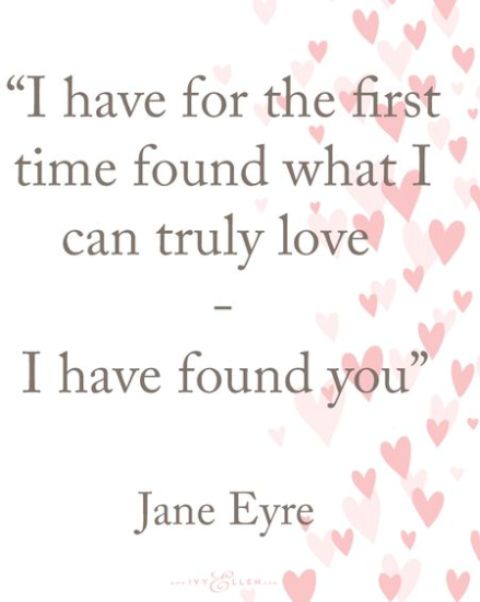 Image source: Pinterest
"I have for the first time found what I can truly love – I have found you. You are my sympathy — my better self — my good angel — I am bound to you with a strong attachment. I think you good, gifted, lovely: a fervent, a solemn passion is conceived in my heart; it leans to you, draws you to my centre and spring of life, wrap my existence about you — and, kindling in pure, powerful flame, fuses you and me in one."
---
Suggested read: 12 questions you MUST as at a potential wedding venue
---
20. Evelina by Frances Burney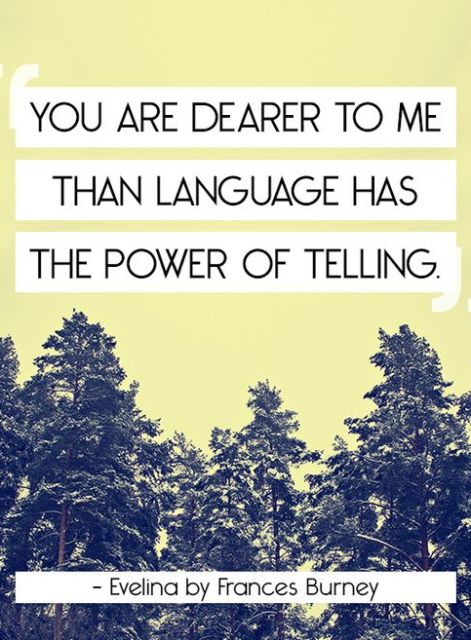 Image source: Pinterest
"I revere you. I esteem and admire you above all human beings. You are the friend to whom my soul is attached as to its better half. You are the most amiable, the most perfect of women. And you are dearer to me than language has the power of telling… You are now all my own… How will my soul find room for its happiness? It seems already bursting!"
The decision to choose wedding readings from literature is grossly underrated. A lot of brides and grooms think it is not special enough to read out borrowed words when they are pledging their eternal love to their spouse to be. However, once you leaf through some of the most classic, romantic and even philosophical books, you will realize that some authors have managed to reproduce exactly what you feel towards the love of your life, making for perfect wedding readings from literature that you can borrow to express your feelings, because this is one chance you aren't going to get back.
Featured image source: Pixabay, under Creative Commons License
Summary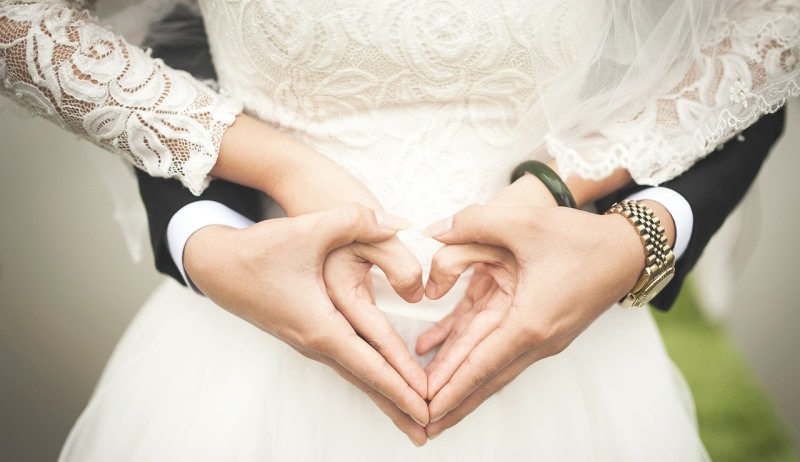 Article Name
20 Wedding Readings From Literature To Make Your Day Extra Special
Author
Description
Writing your own vows? Why not take the help of your favorite author to express how you feel? Touching wedding readings from literature for your inspiration