It is almost always about the face. The first feature to get noticed, the face not only works as a surface identifier but also stands out as the canvas on which all your emotional expressions are painted. We take utmost care of our face and our skincare routine evinces just how dominant this rather tyrannical feature is. As such, most skincare routines focus on this primary feature and they aren't far from the mark when they are always devising new ways to improvise the answers the 'mirror on the wall' gives! Interest in natural ingredients is on the rise and there has been an ongoing innovation in facial skin care routine. Like technology, the beauty industry keeps evolving and delivering us fresher, smarter and more effective products.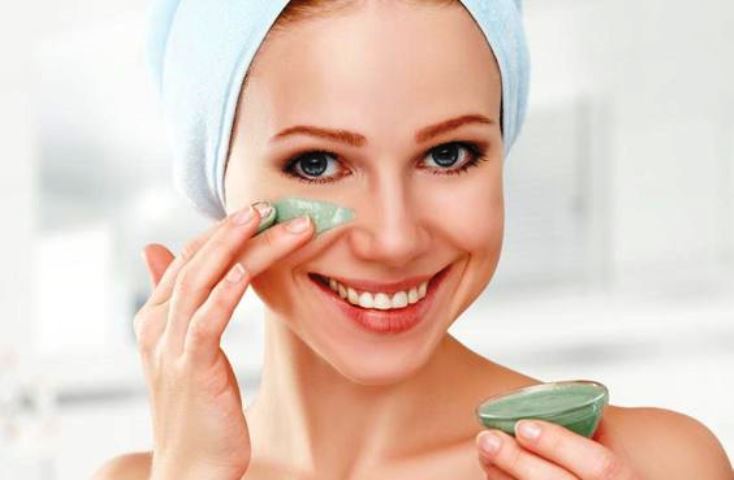 Image source: Pinterest
Here are some of the emerging trends to watch out for, so you can revamp your skincare routine to what is clearly the best of the best:
1. Facial oils
Oiling is not just for winter and dry skin types. Facial oils are like magic for the skin; massage a few drops, wait for a few seconds, and continue with the rest of your skincare regimen.
Good to know: Facial oils are used to lock and seal in moisture into the skin. Concentrated concoctions made of essential oils, these are targeted towards a specific facial concern, such as acne and pigmentation.
2. Sorbets
A unique texture for a confused skin-oily-dry, dry-normal, sorbets are ready help in sultry weather as the skin needs water to stay plump and hydrated. The "aqua sphere" technology used in sorbets contains microscopic moisture spheres that act like tiny reservoirs holding hundreds of times their weight in water.
Good to know: A blend of oils and actives are mixed in sorbets with aqua spheres to give a hydrated skin tone.
---
Suggested read: 8 anti-aging facial yoga poses that will take years off your age
---
3. Essence lotions
These products can be easily confused with a toner but there is a key difference. Toners work to remove the final traces of grime and makeup, while essence lotions are concentrated formulas to nourish and prepare the skin to receive next steps of moisturization- serums and moisturizers. Additionally, they retain the skin's natural moisture, with the barrier-forming properties of oils.
Good to know: This combination helps tackle hydration by trapping moisture in the top layers of the skin.
4. Overnight treatment
The leave-on overnight masks are designed to be applied at night time and rinsed off in the morning. Using highly concentrated 'active' ingredients, within a lighter formula, these help in keeping the skin super soft and hydrated in the morning. Stem cells are becoming the hottest and probably most effective ingredient for overnight masks. You're not putting real human stem cells on your skin, but utilising the stem cells extracted from plants. A microscopic amount of plant tissues is extracted from the plant and then stimulated in the laboratory to produce a regenerative bio-active which aids skin-renewal.
Good to know: The stem cells slow down the destruction and degradation of collagen and hyaluronic acid, therefore aiding the stimulation and renewal of skin cells for a replenished skin.
5. Products with marine ingredients
While we've been using marine extracts for centuries, there's a new generation of formulas presenting themselves. Red algae is the advanced ingredient rich in Vitamin C, nutrients and minerals which helps to fight pigmentation and reduces dark spots.
Good to know: It reduces the number, size and intensity of dark spots making the skin smooth.
Which of these are you adopting for your facial skin care routine? Tell us in the comments below.
Featured image source: Pinterest
Summary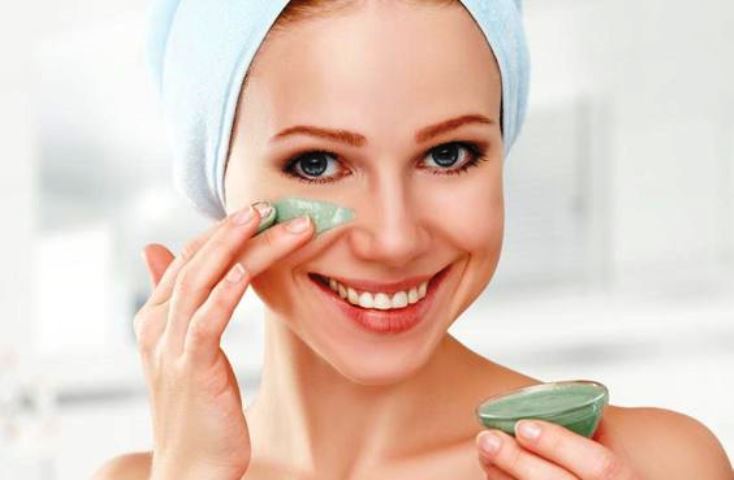 Article Name
Rejig Your Facial Skin Care Routine By Making Space For These Five New Trends
Author
Description
Here are some of the emerging trends to watch out for, so you can revamp your facial skin care routine to what is clearly the best of the best...