What would you do if you found out that your husband was cheating on you? Key his car? Post it on social media to humiliate him? Give him the proverbial finger by spending every cent in your joint account? Or sell all your wedding gear on social media because it reminds you of his infidelity?
A Newcastle-Upon-Tyne, UK, woman is doing exactly that – the last one, I mean.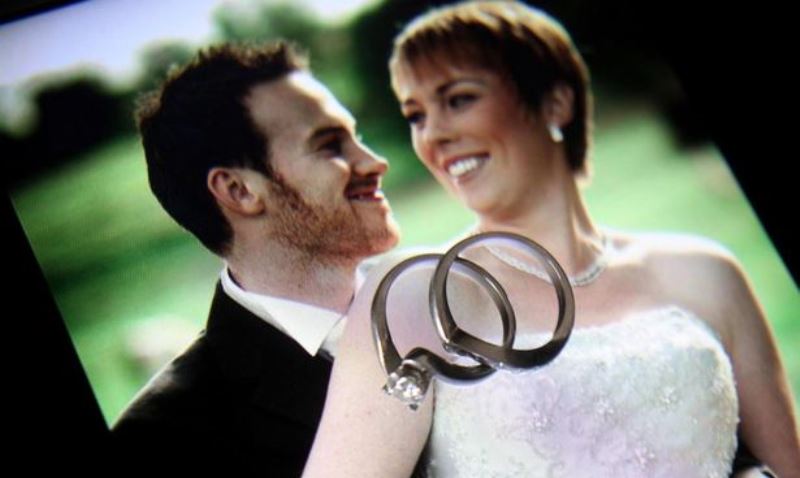 Image source: Caters News Agency
Sarah Williams, 32, married her partner George, 33, in 2011 in a 'dream wedding,' two years after they met. But when she found an alleged love letter that her husband had written to his mistress, signed 'your Mr. Grey,' she decided it was time to end things. The 'Mr. Grey' reference is to the eponymous Christian Grey, a BDSM-loving dominant billionaire, from the erotic romance serice, Fifty Shades of Grey by E L James.
So she is selling her £12,000 worth of wedding gear online. The mother of three, apparently found the alleged love letter in her husband's work bag, and has gone ahead and advertised the goods on Facebook, including her wedding dress, her engagement and wedding rings, and her diamante-encrusted tiara.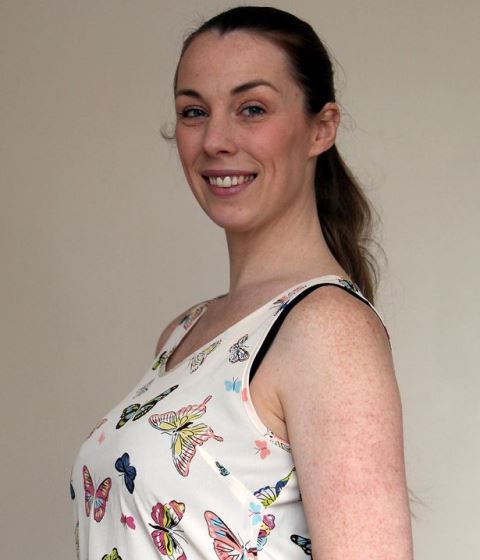 Image source: Caters News Agency
According to Williams, the note she found was written by her husband, in which he praised the mystery woman for being 'amazing,' along with talking about future plans.
---
Suggested read: This bride was ditched at the altar. What she did next will amaze you…
---
The nursery worker said,
"I really want to sell the items from my wedding day to George so I can move on with my life. We had a wonderful wedding day and a great honeymoon in Scotland. We married two years after we first met, I thought we were going to be together for the rest of our lives."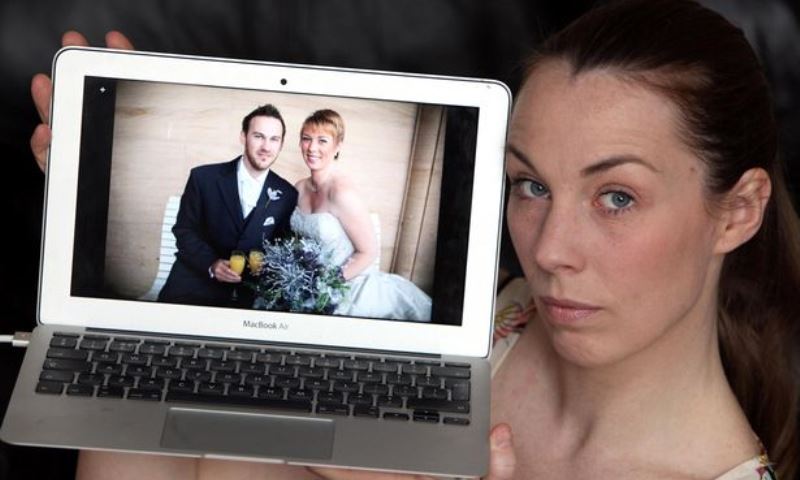 Image source: Caters News Agency
Speaking about how she discovered the affair, she said,
"But in December 2015 that I was innocently looking for a screwdriver which I thought was in his work bag when I came across his love letter. I was heartbroken. It was all about how amazing this woman was, how excited he was about the future with her and how it was the first of many birthdays they'd spend together. He had signed the letter with, 'your Mr.Grey' and it was clear he was having a full blown affair."
Williams said that she immediately confronted her husband about the affair, and he even allegedly admitted that he'd been in a relationship with another woman. Following that, she apparently kicked him out of the house and they have been separated since.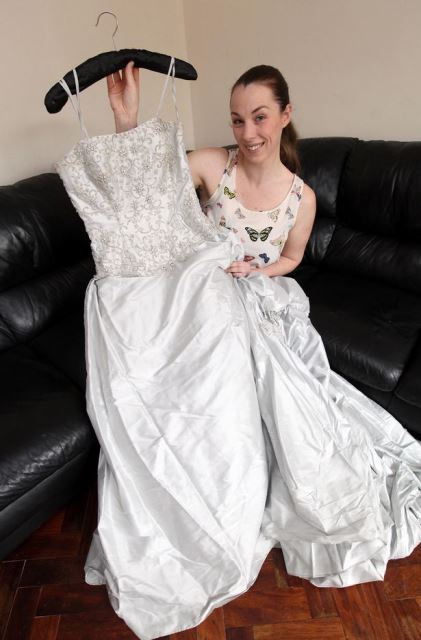 Image source: Caters News Agency
And now, Williams has decided to file for divorce, so she has vowed to get rid of every little reminder of her marriage, and thus the online sale of wedding dress, tiara, and rings. And she intends to take her children on vacation with the money she makes off these wedding items.
She said,
"On our big day in 2011 we were surrounded by our closest family and friends, I had the most amazing dress and I felt great in it. I just hope that the next bride to wear my Justin Alexander dress has better luck in marriage than I did."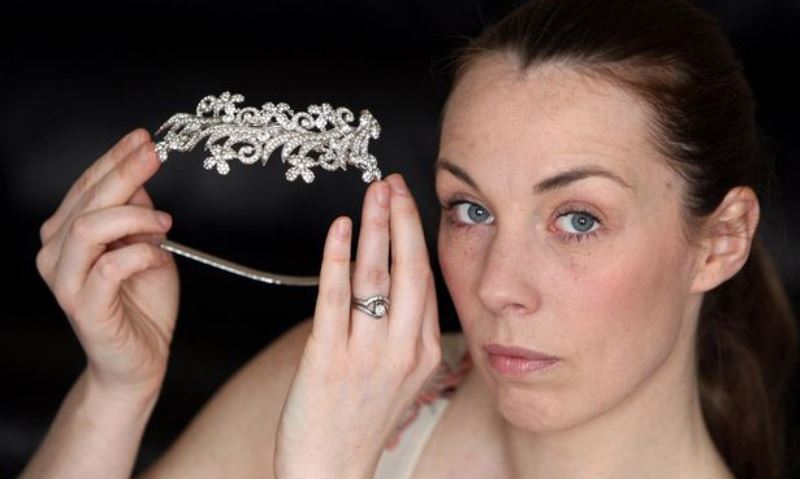 Image source: Caters News Agency
Then, she went on to describe the dress. She said,
"It's a perfect white dress with sequin detail, I paid £1,700 for it as well so it wasn't cheap. I suppose when you're so excited about getting married paying a lot for your dress seems worthwhile."
After her finances have settled down, Williams hopes to divorce her husband George, and move on with her life. She said, "I can't wait to move on with my life now, it would be great to treat the kids to a nice holiday once I've sold my head band, dress and rings."
That's how this wife is moving on after her husband allegedly cheated on her. I guess there's something to be said about being enterprising when the chips are down, eh?
What do you think about Sarah Williams' story? Has your partner ever cheated on you? How did you deal with it? Share your thoughts with us in the comments below.
Featured image source: Caters News Agency
Summary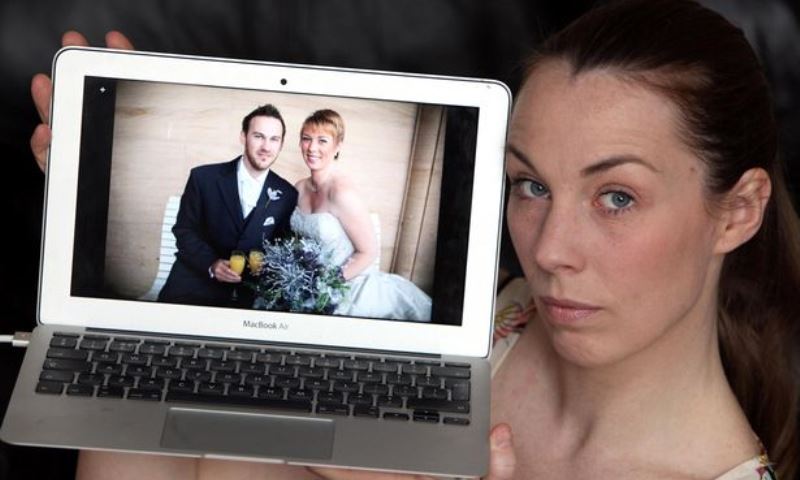 Article Name
Scorned Wife Selling Wedding Gear After Finding Husband's Love Letter To Mistress
Author
Description
Hell hath no fury like a woman scorned, eh? A UK wife is proving that by selling her wedding gear online after she found out that her husband was cheating.