Even after Taylor Swift became more of a favorite by bringing this blue-eyed boy to star in Blank Space with her, I couldn't bring myself to tear down those swoon-worthy posters from his 'You Belong With Me' days coz let's be honest, I do belong with you, Sean O'Pry. 😉 Just one request, though. Come, find me soon! 😉
Image source: Google, copyright-free image under Creative Commons License
---
Suggested read: Cara Delevingne – the runway success you gotta see!
---
What – LOOK at him…!!!!!
And whilst I am seriously sick of waiting for this beefy-bodied hunk, with criminally hot looks, I can't help but part the fangirl crowd who might also have wished they were Swift and make way for my own self! Yep, I am that crazy about this supermodel who I can ravenously feast my eyes – and more – on, whether on the ramp, off the ramp, in music videos or well, even mag covers!
Image source: Twitter
And if you haven't heard of this hottie yet, well, sorry to be this brazen but 'tis a shame…
Allow me to get you to speed with this Southern hunk (although do not try and cut the queue, I am first and shall always be!) 😉
Sean O'Pry was discovered on MySpace by Nole Marin, a stylist and former America's Next Top Model judge. "My manager saw my prom photos on MySpace, and two weeks later I flew to New York," he told E!News. Now you know why I had a silly MySpace-phase, huh? 😉
He has made a hattrick for being the highest-paid model by now and has been fronting campaigns for Salvatore Ferragamo, Viktor & Rolf, Kenzo, and pretty much every designer label that can afford to book him. Take me to lunch, Sean…!
He's from Georgia … aha, the quintessential romantic hero! <swoons>
He loves his momma … what, didn't you catch him with her on the cover of Vogue Hommes International?!? Big Awwwwwssss…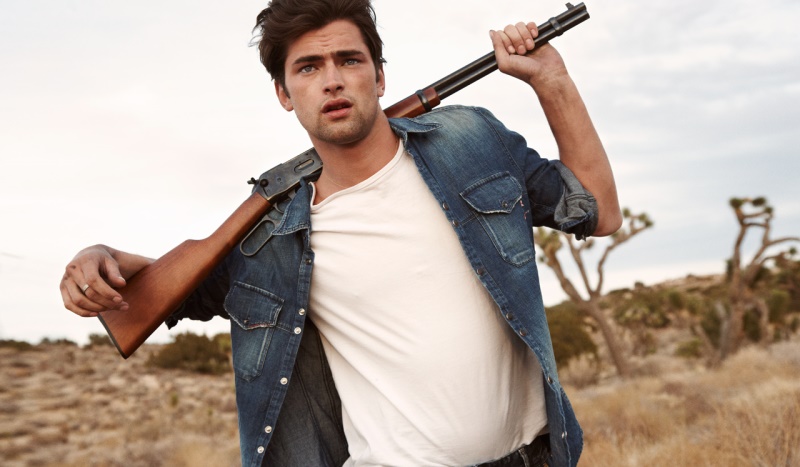 Image source: Google, copyright-free image under Creative Commons License
He's all of twenty-six and has a cutie pup – a mini-Australian shepherd Mya! Although between him and his furry playmate, I'd rather play with him! 😉
And oh, by the way, this smokin' hot laddie actually made smoke rings in Girl Gone Wild … our songstress Madonna's hit single, remember! Ohh, somebody dial down the heat-knob! <sweating>
We … sorry … I wish he would come clean about his relationship status. "I plead the fifth," he told E! online. "The less people know the better." No fair, Sean <sad puppy eyes> You know, it'd kill me to watch you with some other leggy lass, don't you?
And WTAF, he was almost Christian Grey! If only … but I guess it worked out for the best. I'd probably have ripped Dakota Johnson apart if my Sean was pampering her inner goddess <imagining Sean with me, bites lip> 😉
The man KNOWS HOW TO COOK. He says his favorite restaurant is his own kitchen. "I'm learning to cook, so my kitchen," he said. That's the way to my heart, hon!
He says if he weren't a model, he'd be doing something with biology. Well, something in my biology directs me to say YES to that! <blush blush>
Check out why this flawless fashion guy, with his dreamy looks gives me reason to dream more and more. And what better way to do that than to check out Sean O'Pry Instagram feed?
What would I not give up to be that dolphin!
I wonder why she's crying … oh, I know, she can't see you dude!
I want to hug you too …
That brooding look is smoldering hot…
And this cutiepie look ohh-so-cuteeeee – I may die of an overdose of cuteness…
I miss you too, dude!
Ahh, dapper! :*
If looks could kill, yours would do that and also send the killed to heaven!
Awwww…
Now we know who he gets those hypnotic eyes from! <yes, I am in Sean's arms, now I am……..beep, beep, beep> 😛 😉
I just want to keep looking at YOU…
That's an adorable one…
And I'd gladly be the waters wherein you wade, whaley! 😉
Boy, am I jealous of those pups!
Can I just say those three words now?!? <blush>
If you need further proof why you need to follow Sean O'Pry Instagram feed, just go check out some more of his pictures on his feed and then decide. 'Til next time
Featured image source: Google, copyright-free image under Creative Commons License
Summary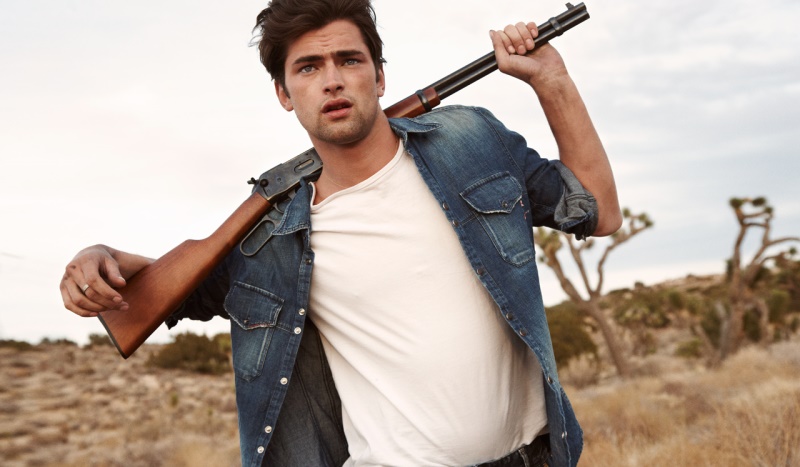 Article Name
Sean O' Pry Instagram: Ocean Eyes That Want To Make Us Drown!
Author
Description
If I were given my three magic wishes now, Sean O'Pry would be one of 'em - the first! Check out Sean O'Pry Instagram pics to see what I'm about!