Whoever said that you should keep those naughty whispers within the bedroom? I say, bring them out in the open- let him hear them whilst he is at work, driving down or after he hears 'em, driving right back! Yep, send him these sexy text messages that shall make him very, very, very difficult for him to keep away from you…
…after all, it is never too bad to turn the temperature knob on this one, right? And just so you get those naughtiness in your body begin to do their trick, here's some hand-y (ahh, sorry 😉 ) inspiration:
1.

2.

3.

4.

5.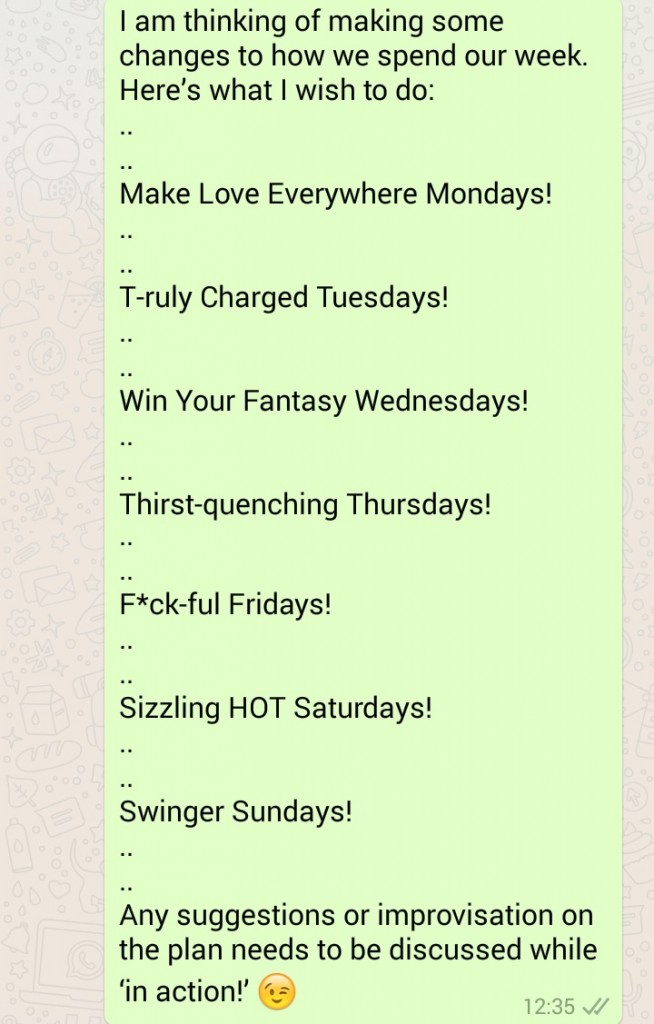 6.

7.

8.

9.

10.

And round it off with- stop thinking about it already. It's HARD, isn't it? 😉
You are welcome, babes! 😉 :*
Summary

Article Name
10 Sexy Text Messages That Will Get Him Home In A Jiffy
Author
Description
Coz some text messages shall bring him running to you! Get inspired by these sexy text messages.