Bored at work? Missing him too much? Or maybe he's having a bad day at work? This is your chance to step up your text game and make your man feel desired and wanted. All you have to do is send a naughty text and then let the fun flow. Naughty text messages are the sure shot way of getting him hot and bothered even without you being there. You'll know what I'm talking about, if you've ever been in a long distance relationship with someone. But why not use this to add a little more spark to your love life?
Sexting is one of the most erotic things a couple can indulge in on the most random of days. After all, who wouldn't want their lover to talk dirty to them? Sexting your man is definitely going to drive him crazy, especially if you do it while he's at work. He's going to be thinking about you all day, and when the night arrives, he'll have his wicked way with you for making his day that hard, quite literally! Just remember to not do this too often. If you send your man naughty text messages every day, then he might not get as aroused. A much better strategy would be to indulge in this sparingly, so that the unpredictability factor remains.
---
Suggested read: Why sending seductive text messages to your partner can be really good for your relationship
---
But if you're at a loss for words or don't know how to get the conversation started, then here are some messages that are going to make your man imagine you (minus the clothes), while his boss blabbers away.
1. When you get home, let's watch some porn. I'm serious.
Oh, the aftermath of this movie! The idea of watching porn with you and then watching you is going to make him go bonkers.
2. What are you wearing?
One of the simplest conversation starters that is just lost on men. If he replies with something like 'a shirt and jeans,' then go on and say that you just wanted to know what you'll be taking off that hot bod of his later. Trust me; he will want to continue the conversation.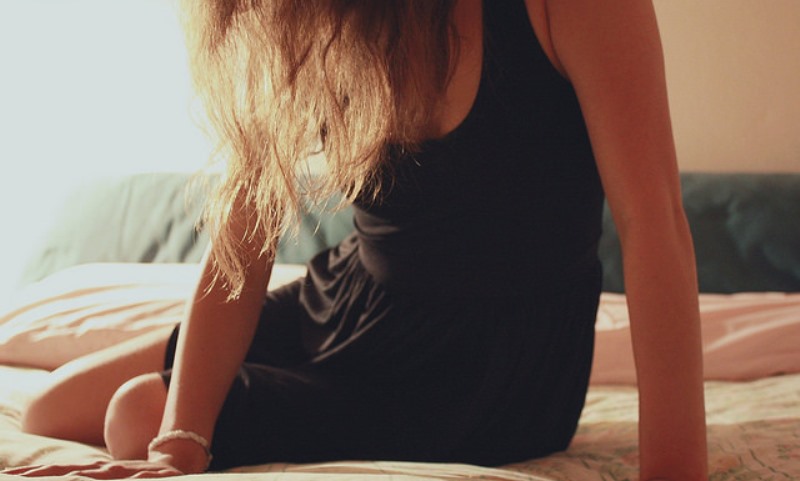 Image source: Google, copyright-free image under Creative Commons License
3. I want you. Right now.
To the point and the best way to tell your man that you want to get down and dirty with him. Tell him what exactly you want to do to him and he might show up at the doorstep a little too early.
4. Would you be mad if I made out with a girl?
Oh, boy! Just picturing you with another girl will turn him on. *Psst. Most men secretly fantasize their girlfriend with another woman.*
5. I'm going to wear the shortest skirt I have tonight.
He's going to sit and picture you in that skirt while he's working, and he'd want nothing more than to come over and take that off.
6. I really miss you. I wish we were together right now.
This might not sound dirty, but if you start off by telling this to him, he'll know that you're thinking about being with him.
7. What would you like me to wear to bed tonight?
He will tell you and then picture you in the same. You're definitely getting some tonight. 😉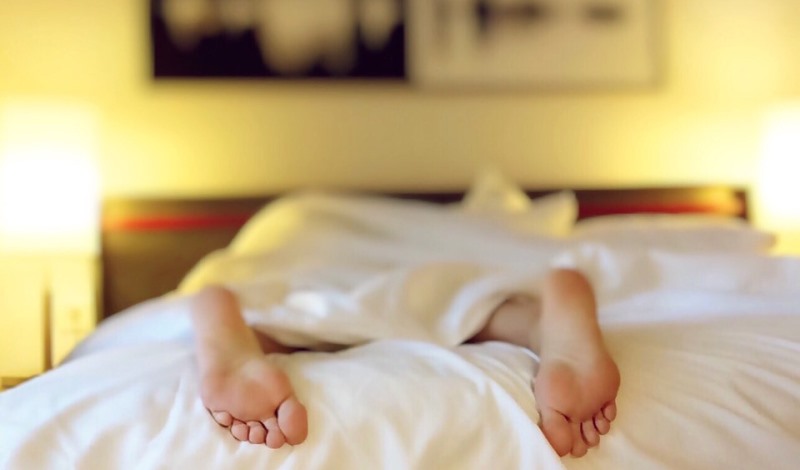 Image source: Pixabay, under Creative Commons License
8. This bed is so empty without you.
He's going to picture you naked, in that same bed. In fact, go ahead and tell him that you have nothing on and ask him what he'd want to do to you right then. He'll tell you.
9. I'm so wet for you.
Message him randomly when he least expects it. Not only will he want to get it on with you, it will also make his ego rocket along with something else. It's a win-win situation.
10. I had a very naughty dream about you.
You had a wet dream about him? He'll definitely want to know about it in detail. So, fill him up on it. He'll definitely come over and fill you up later.
11. If you can guess the color of my panties, I'll give you a bj that will blow your mind.
This is going to leave him guessing and wanting you down on your knees at the same time.
12. Can't wait to kiss you later.
This will be a simple teaser to what might turn out to be a sexy night.
13. What would you say if I suggested that we spend all of Saturday in bed?
He is obviously going to say yes.
14. What is the hottest thing I can do for you when I see you?
Well, he's going to think this one out. The anticipation of whether you'll do what he asks for is going to keep him going.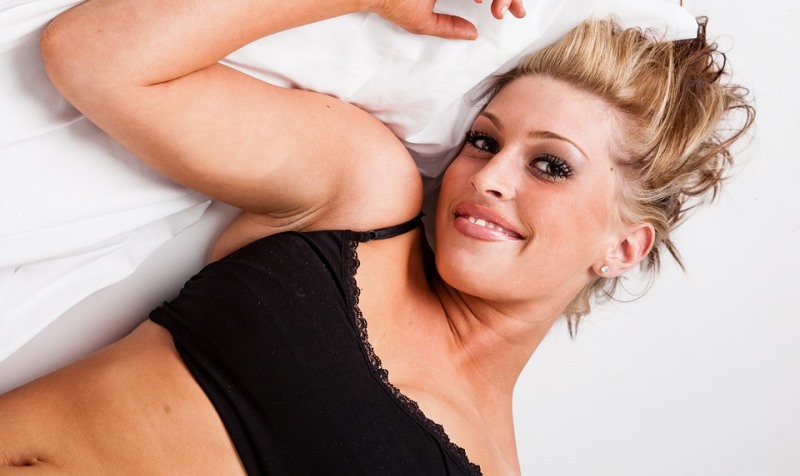 Image source: Pixabay, under Creative Commons License
15. I dreamt that I was you slave last night, who had to do your EVERY bidding. It was so hot!
This one is going to set him away into a daydream about having you as his own personal slave. Keep the dream detailed if you want your man to go the wet way.
16. Can you guess where I'm touching myself?
It's going to make him smile and arouse him at the same time. Keep him playing till he gets lower and tell him you want him to touch you there. That has got to turn him on.
17. I'm hungry. I want to savor every inch of you till you fill me up.
Direct and right down dirty. This will definitely get his imagination going.
---
Suggested read: 25 naughty texts that will turn him on instantly!
---
18. I go weak in the knees when you kiss me.
This simple message will definitely keep things going till he comes over and actually makes you go weak everywhere.
19. I am so hot right now.
You're thinking about some action; and now he's thinking about it too. He can't wait to get to you tonight.
20. You and I; naked, sweaty, and moaning. Got anything to add to that?
This will get his imagination running wild. You can have a nice dirty chat going all day till you can get to the actual deed at night.
21. It's so hot outside. Come and lick ice cream off me, maybe?
The picture in his head is going to make him come home early.
22. Just saw something really hot and it made me think of you.
Don't tell him what it is. Just tell him that he better save up on his energy for tonight.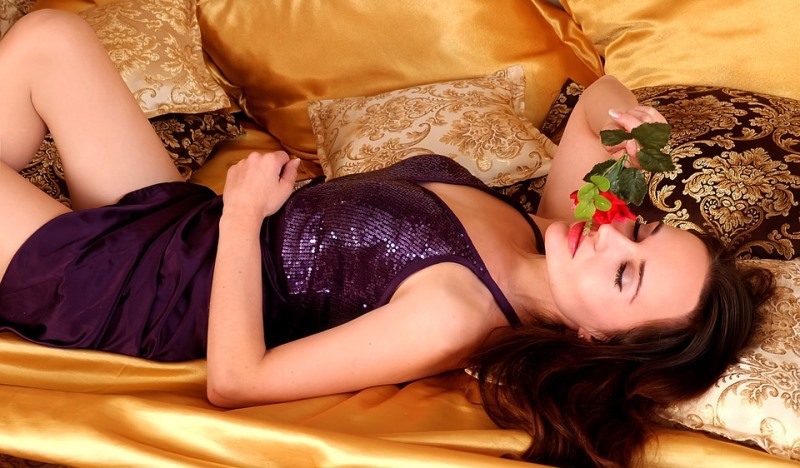 Image source: Pixabay, under Creative Commons License
23. Have you ever thought of doing it in public?
This is an evil way of having him picturing the deed with you on his office desk and everywhere else that he comes across.
24. All I want right now is some much-needed action!
Straight to the point, you'll hit a homerun with this one.
25 The way you hold me is so hot.
Now, all he'll want to do is hold you and do everything after that he usually does.
26. I just had the dirtiest thought about you ever. Too dirty to text – I'll tell you later.
This is going to keep him in anticipation till he gets home to you.
27. If you could only have regular, oral or backdoor action for the rest of your life, what would you pick?
Difficult to pick one, but maybe he can have all three ways with you at the end of the day.
28. I've been a very bad girl. I deserve to get spanked.
He'll ask you why and you can turn it into a dirty conversation about touching yourself where he loves touching you. Then, the rest will come anyway.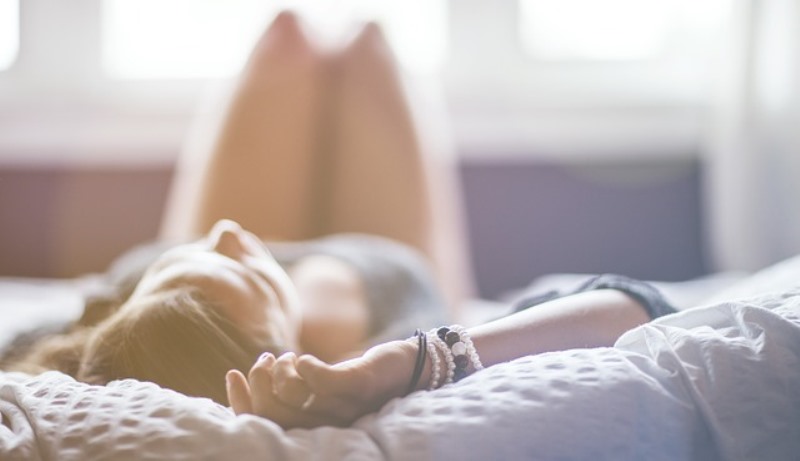 Image source: Pixabay, under Creative Commons License
29. I feel so dirty right now. Let's have a shower?
This is going to turn him on there and then.
30. I'm going to be wearing only my heels tonight. Only my heels.
He's going to go crazy picturing you look all sexy in them heels while he helps you get them off.
31. You get three wishes that I'll willingly fulfill in bed tonight. Now, shoot!
He will have a list for sure. Get ready to complete his intimate bucket list tonight.
32. My bra just won't come off. Help me?
He WANTS to help you. He will help you out of more than just that once he is back.
33. Guess what I'm thinking of? It involves my tongue and you.
He is definitely not going to stop thinking about this one.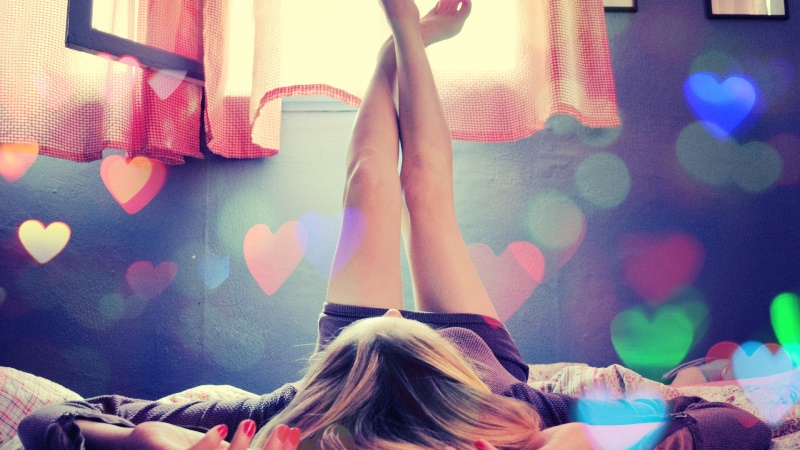 Image source: Google, copyright-free image under Creative Commons License
34. You should be here touching me.
Describe in detail where and how you want him to touch you. He will not refuse because he wants it too.
---
Suggested read: 10 sexy text messages that will make him leave work and come home to you
---
35. Guess who isn't wearing any panties.
This is going to make him picture you without any panties. Maybe you could take a picture of your panties and send the message along. Now you know that he is thinking only about you naked and having his wicked way with you when he gets home.
Keep it mixed with more of the explicit naughty text messages and a few nicer, romantic ones. He won't know what to expect or say, but he is definitely going to want to take you for a ride the minute he sees you next. What more could you ask for? Start typing away!
Featured image source: Pixabay, under Creative Commons License
Summary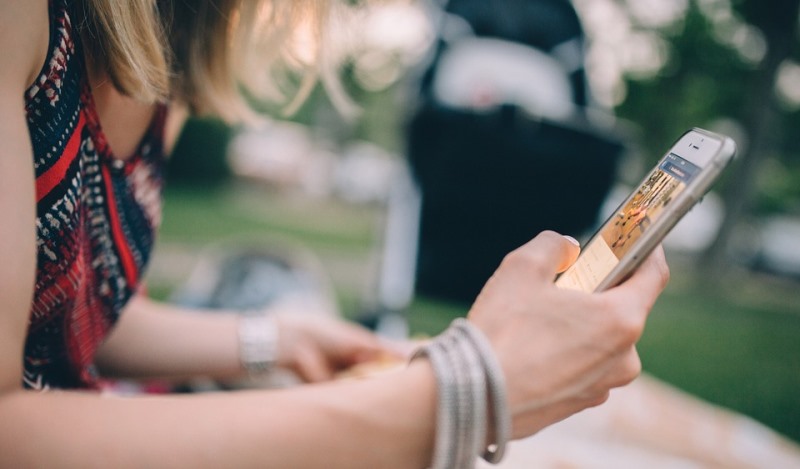 Article Name
35 Naughty Text Messages That Will Make Him Want You - NOW!
Author
Description
Keep your man wanting more with these naughty text messages, and deliver on your promises when he gets home!