So, you don't understand why it takes the other girls two whole hours to get ready? And on a regular day? Of course, you notice that they look flawless and are as dolled up for the office as you probably wouldn't even be on your own wedding day! (Yeah, THAT could happen!) But THAT's okay, right – in fact, it is ideal by your books. You ain't got no time for that!
In fact, you have rationalized it in your head vis-à-vis a quantifying equation:
Your fashion sense <<<<<<<<< what could really count as FASHION SENSE <<<<<< their fashion sense!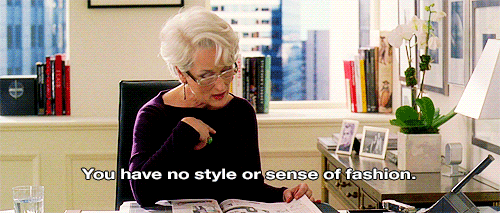 You can shake up your hair on those 'good hair days' and 'pony up' on the 'bad hair days' or just go for the grungy bun on 'really bad hair days.' 'What's those elaborate hairdos' – and you stop wondering – coz well, you have to stop the Q-tip when there's resistance!! 😉 If a shoe fits (and these would most often be sneakers), you lace that bi**h on up and wear them everywhere! If you must glam it up somehow, you usually slide into a sundress, easy-peasy and wonderful while jeans and tee are your soulpicks! Of course, you kick those off at home for your raggedy, giant freebie T-shirts, which is why you are HAPPY to stay home and binge-watch Netflix instead of glamming it up for a night out on the town!!
---
Suggested read: Here's why looking for a soul mate might leave you unhappy
---
And all of it is AWESOME for you coz hey, pulling off a carefree and simple look that is comfortable and still makes you look wonderful is a SKILL not many with the fashion-forward choices would understand! You know that you don't have to be a 'fashionista' and know the cutting-edge, glam, and glitzy new trends coz your own low-maintenance fashion sense is timeless and shall always be in! Then, why worry about those trips to Sephora or Ulta! And why not keep a safe distance from those dazzlers who'd ask you if a John Galliano or Giles Deacon was better!
If you can relate, then you are a woman with a low-maintenance fashion sense! Coz that's the way you like it!
Here are the obvious signs that evince the same, whilst you go ¯\_(ツ)_/¯ about it:
Jeans and tees rule!
1. Most of your outfits are some combination of jeans and tee – coz hey, they are comfy!!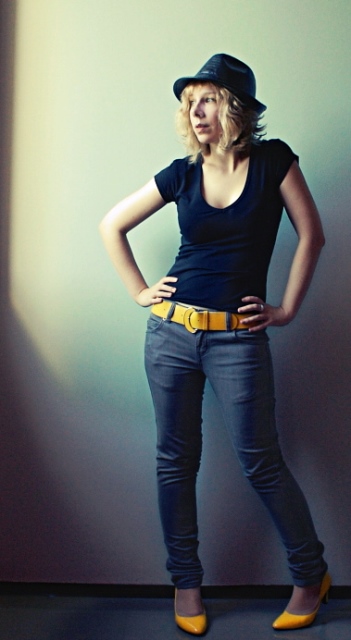 Image source: Google, copyright-free image under Creative Commons License
2. And that makes getting ready so easy, peasy, and wonderful – just slide into those denims, put on that tee, and lo, you are done!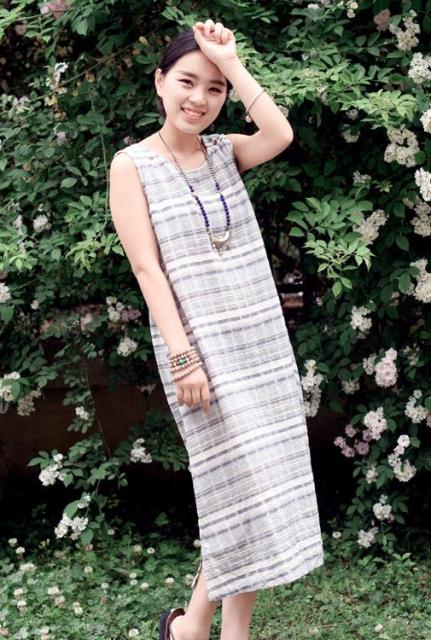 Image source: Google, copyright-free image under Creative Commons License
3. On days that you have to deck up, you turn to sundresses – coz well, they make you look like you invested time and effort into doling up when you really didn't! Win-win, eh? 😉
Oh brother, where are mine sneakers?
4. Ohh, yes, shoes – you have the pair that goes with everything and take you everywhere!
Image source: Pixabay, under Creative Commons License
5. Wearing heels to any event makes you want to NOT go!
Makeup? Do mascara and lip gloss count?!
6. No makeup look? How about no make-up at all, you say! And if you really have to, you'd rather stick to the tried and tested mascara and lip gloss formula! You can't really bother about anything else- coz hey, you don't believe in witchcraft!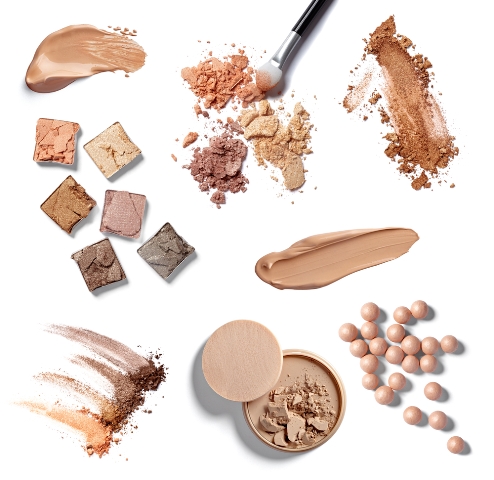 Image source: Shutterstock
7. Chipped nails don't send you into hyper-mode! You shrug it off and hog that plate of fries!
8. Your hair-stylists just HAVE to give you a low-maintenance hair cut! You can't really take care of those curls or the fringe! Blow-drying, flat-ironing or hair products – PANIC attack! 'People, the wind does it for free!'
9. Your toiletry bag hardly has only as many items as you can count on your fingers – probably even less!
---
Suggested read: 10 infallible steps to make you more attractive to men
---
Simplicity is my mantra!
10. When you plan a day out with your girls, the best thing you come up with is a cool jacket teamed up with your favorite tee and nicest jeans!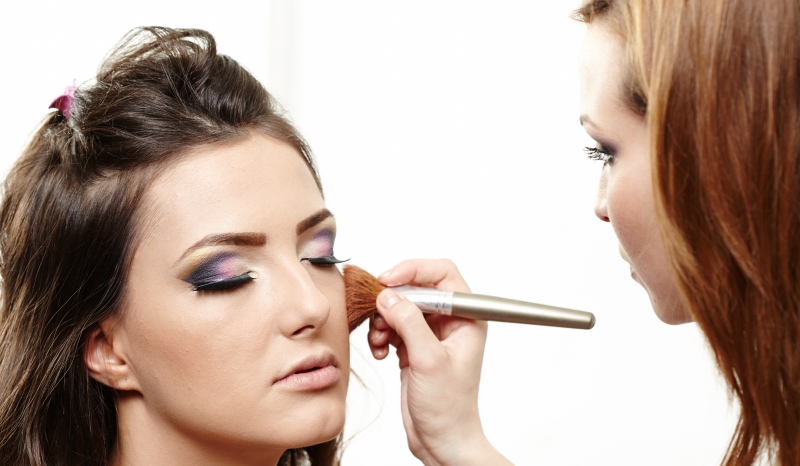 Image source: Shutterstock
11. Your friends just go hoo-haa when you let them dress you up. It is like Christmas except the cakes are all about blush, eye shadow, lipstick, and the adornments – eyeliners, mascara, body shimmer, nail paints, and God-knows-what-more-they-came-up-with-while-you-were-half-snoozing!
12. And when you do dress up by yourself, like REALLY dress up, you definitely hear a semi-Cinderella thing like how different you look or how you must be doing this more often or even why were you hiding those enviable curves under sweats all the time!
13. You own contacts but you would rather put on the glasses – coz, hey, who will make all that effort!
Image source: Google, copyright-free image under Creative Commons License
14. Hitting the gym at the end of the day is usually just an excuse for you to wear those comfy clothes for hours leading up to it!
15. Accessories really aren't your thing – although you do have a few non-flashy knickknacks here and there – just in case!
I'm a diva just as I am!
16. 'Picky' isn't part of your vocab and your sentiment toward labels, high-fashion brands or even the 'shop till you drop' attitude is duh uh! What's that shizz anyway – waste of time and money, friends!
Image source: Google, copyright-free image under Creative Commons License
17. But that does not imply that you do not like to splurge on sneakers – COMFORT is your de facto dope!
18. You secretly envy how easily men can get away with low key dressing coz that's THE DREAM, really!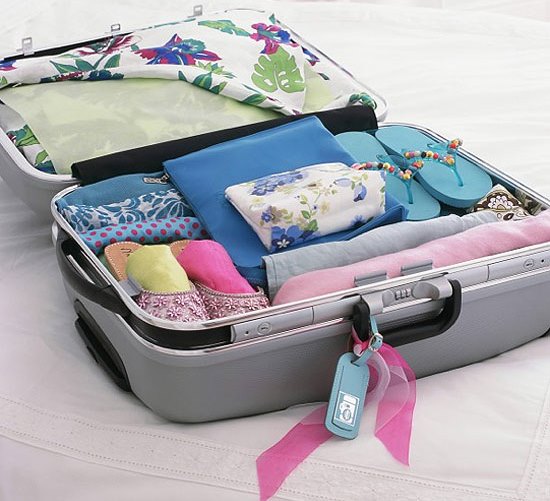 Image source: Google, copyright-free image under Creative Commons License
19. And when you do need to get away from all the brouhaha of the F-word (and I mean, fashion!), packing is a piece of cake – coz well, a single carry-on bag can fit those denims, tees, and your favorite pair of Converse!
20. And you totally rock this personal style, coz hey, you don't need to please others – you do it for YOU! For the other bit**es …

Cheers girl! You totally rock the low-maintenance fashion sense department!
Summary
Article Name
Traits Of A Low Maintenance Fashion Sense Woman
Author
Description
So, you are the girl who'd let the wind do the needful instead of picking up a blow dryer, huh! You, lady, are a woman with a low-maintenance fashion sense!