People seem to sometimes forget that a wedding is about two people and not just the bride. Everyone is supremely concerned about whether she has had a good night's rest and whether she has all her jewelry and clothes and makeup ready. However, no one seems to pay too much heed to the plight of the poor groom, who also has to go through the same, well, ordeal, but does not get half the credit as the bride does for it.
Just like women need their skin and health taken care of especially before their wedding day, grooms too need their specialized skin care regimen. This will ensure that they have healthy looking, glowing skin on the day of their wedding, when they too will be the centre of attention, especially for the camera.
---
Suggested read: 12 superb skin care tips that keep you looking young even after 25
---
Here are some skin care tips for the groom-to-be, which are easy to execute and yield fabulous results.
1. Determine your skin type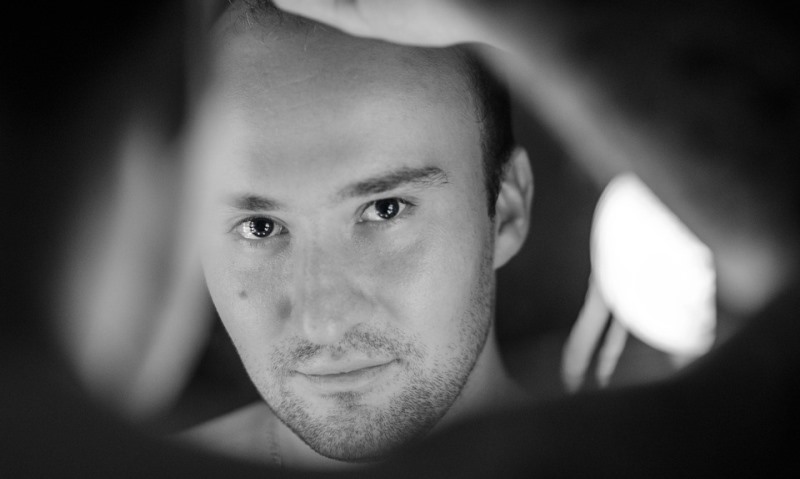 Image source: Pixabay, under Creative Commons License
The very first thing that you have to do before you can start following a skin care regimen, is determine what type of skin you have. You can either do this at home, or take professional help from a dermatologist, who will conduct some tests and tell you whether you have rough skin, dry skin, sensitive skin or other skin types. Depending on what you find out, you can proceed to checking out the most appropriate skin care routine for your face. At home, you can either do a swab test, or you can wipe your face with a tissue in the morning right after you wake up to check the kind of skin you have.
2. Understand how it is different from the skin of women
If you are lazy, you might think that you can make do with your fiancée's skin care routine, rather than get one of your own, or just wash your face a couple of times to get rid of the dryness and dirt. However, you have to understand that as a man, your skin is much thicker and much more prone to oiliness than that of a woman's. In addition to that, you also have the problem of facial hair. All of these have to be dealt with using special products which can help you get softer, suppler, and better looking skin.
3. Get enough sleep for yourself, and stop stressing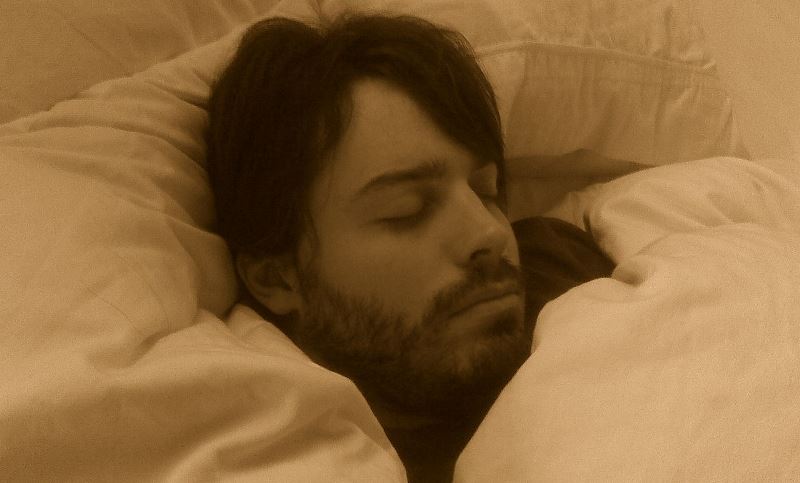 Image source: Google, copyright-free image under Creative Commons License
Men's skin is also prone to things like acne and pimples and rashes and breakouts. This is because of two reasons. One is that you have facial hair, which means that the pores on your face run the risk of getting blocked and clogged up with dirt, leading to such breakouts. Your skin might also react when you shave. A second reason why this happens is stress. Feeling stressed out makes your hormones work over-time, which leads to greater number of breakouts. The solution to this, and therefore the first step to your skin care regimen, is to take it easy and to get a minimum of 6-7 hours of sleep every single day.
4. Take care of your skin every day with some lotion or ointment
Depending on your skin type, you have to do certain things to take care of your skin every single day, especially during the couple of weeks preceding your wedding. Every morning after you brush your teeth, along with taking a bath, you have to be especially particular about washing your face. If you have oily skin, then it is best if you use an astringent to prevent your pores from producing more oil and making your face oily and tired-looking as a result. However, if your face tends to get dry, then you have to use a moisturizer (more than one time every day) with high SPF content, in order to keep your face well moisturized and hydrated.
5. Do not forget to cleanse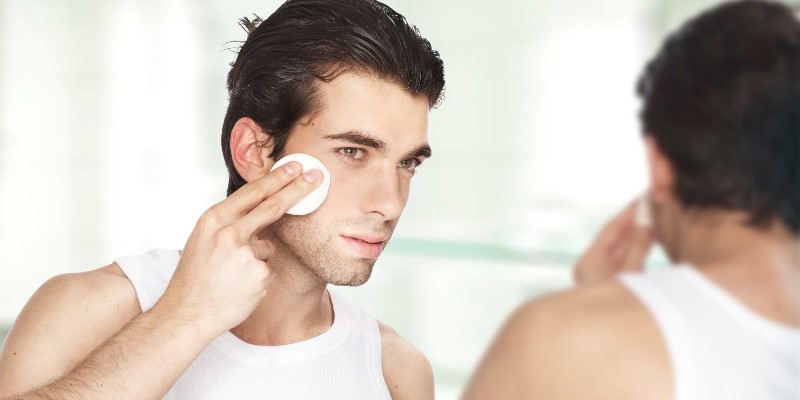 Image source: Google, copyright-free image under Creative Commons License
Cleansing basically means washing your face at least twice a day, to remove the film of dirt that forms over your skin during the course of the day. When you are using cleansers on any part of your body, you have to make sure that it complements your skin type, otherwise it could strip your skin of its natural oils, which might make your skin feel tight and dry and itchy. The mark of a good cleanser is one which makes your skin feel soft and relaxed. It also helps better absorption of the moisturizer into your skin.
6. Exfoliation is of extreme importance
As part of the next step in skin care tips for men, we have exfoliation, which essentially means peeling away the dead skin cells, which form a layer over your face after they have been replaced by the new cells that your skin is producing all the time. These dead cells block the skin pores and make your skin appear dull and dead. These cells can be removed with the help of things like scrubbers, loofahs, blocks of sandstone, and special exfoliation products for men, made with as much natural products as possible.
---
Suggested read: 3 surprising reasons to make coffee a part of your daily skin care routine
---
7. Take care to maintain a good healthy diet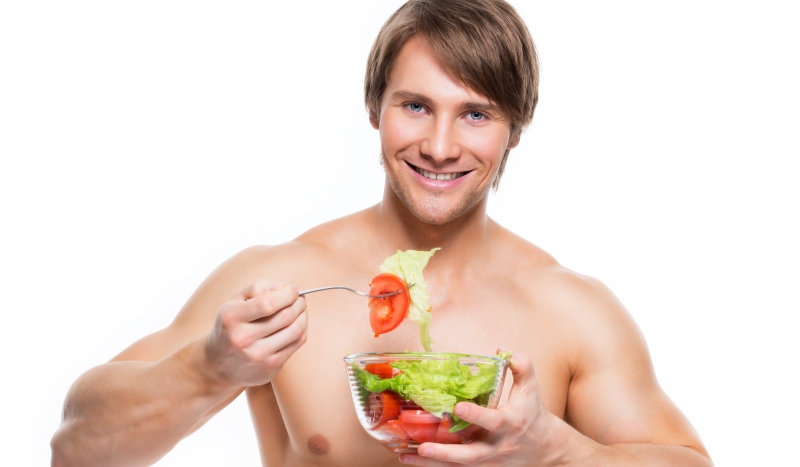 Image source: Shutterstock
One of the most underrated aspects that are considered while implementing a good skin care regimen for men is a good diet. Food has a direct effect on the skin, especially men. One magical food product that you can introduce into your diet a few weeks before your wedding is green tea. It is refreshing and it also flushes out all the toxins from your body, which makes you feel and look rejuvenated and healthy. Apart from that, you also have to consume carrots, green vegetables, sea fish, and fat in the form of processed olive oil.
8. It is as important to avoid certain products
Just as it is important to introduce some things into your diet before the wedding for good healthy skin, you also have to make sure that you avoid or give up certain things, to properly see the effects of your dietary changes on your skin. For a few weeks before your wedding, try to go easy on the drinking and other indulgences such as smoking, especially if you tend to do it on a regular basis. Also, avoiding fatty, starchy foods, oily food or sugary things is a given.
9. Consume at least 2 litres of water every day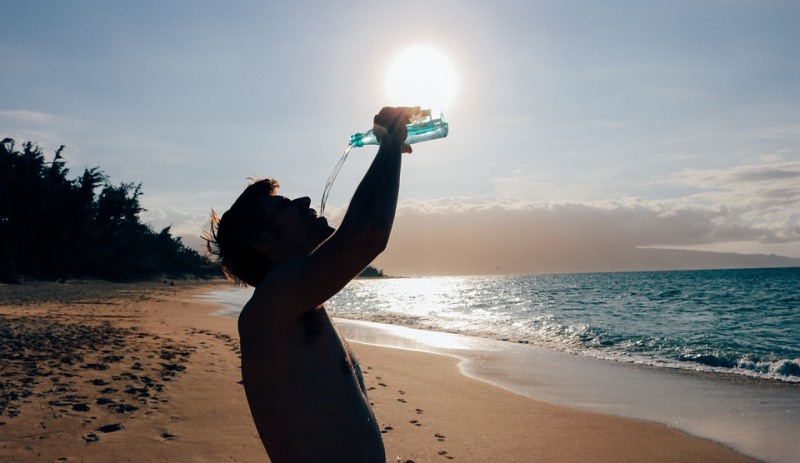 Image source: Pixabay, under Creative Commons License
The effect of water on your skin is tangible and visible, and it changes on a regular basis. It is a regular indicator of how healthy your skin actually is. As a fully functional male, your body requires a constant supply of water so that your body remains hydrated. You need to consume at least 2 litres of water every day, so that you do not suffer from unnecessary ailments such as flushes and fevers, right before your big day. It is a deceptively simple, but inseparable and essential part of your skin care regimen before your wedding.
10. Do not use harsh soaps on your face
Before you decided to get married, you might have been wary or oblivious of the various men's skin care products that have flooded the markets, keeping in mind the different nature and composition of their skin, from that of women's. However, now that you absolutely have to take care of your skin, you might as well foray into this forbidden territory to make sure that you only opt for the best and most appropriate products for your skin. Use different soaps for different parts of your body. Obviously, the soap you use for your face has to be much milder than the one you use for the rest of your body.
11. Get your face massaged and even indulge in spas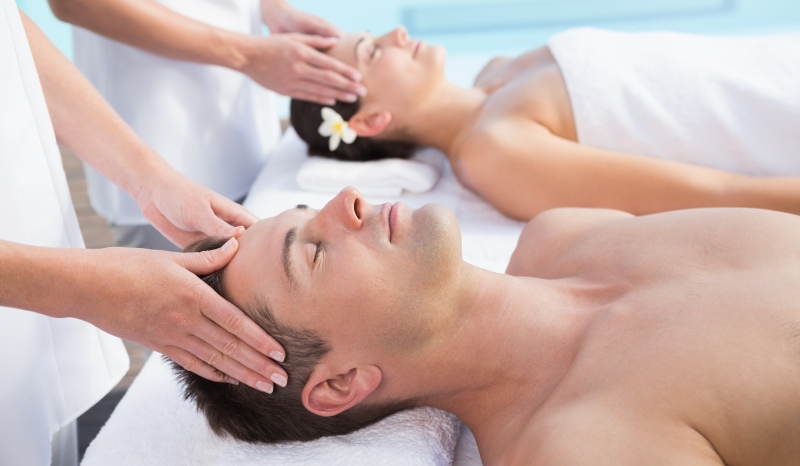 Image source: Shutterstock
Spas have become very popular with women, whether they are getting a spa for their hair, face or body. A spa is essentially a care routine, where a professional massages your muscles and uses the right creams and lotions to increase the quality of your skin and body in general. If you want healthy looking, glowing skin, you have to make sure that there is enough blood circulation in your body, especially your face, which can be achieved when professionals in these spas massage your face properly. Also, they use products which you might not be able to find in your local supermarket, which are of much superior quality and give you instant gratification in terms of great skin.
---
Suggested read: 10 tips for daily skin care routine before and after your workout
---
12. Try getting a professional to shave you
You cannot possibly look scraggly and unkempt when you are getting married. Perhaps the final and most telling step in your skin care regimen is how you shave your facial hair, whether you decided to shave it off completely, or leave a little stubble. If you want your skin care routine to pay off, it is best if you pay a professional to let them shave you one last time before you get married. This is because they know exactly how to make the strokes, which will give you the perfect shave and perfect strokes. Also, it is a supremely relaxing experience. One thing that you have to keep in mind though, is that you have to get yourself shaved a day or two before your actual wedding day, because no matter how professional your professional shaver is, you cannot take such risks on the D-day.
As you might have noticed, the skin care regimen for men includes very little effort, and yield a whole lot of results in a really short span of time. This might seem unfair to womankind who have to go to all sorts of things to look ethereal on their wedding day, but that should only serve as further motivation for men to follow these simple, yet highly effective skin care tips, so that they too can look drop-dead gorgeous on their wedding day.
Featured image source: Google, copyright-free image under Creative Commons License
Summary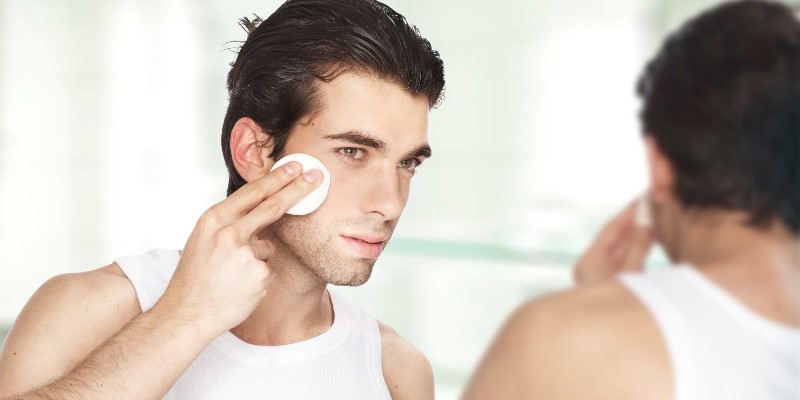 Article Name
WellGroomed: Essential Skin Care Regimen That The Groom Needs
Author
Description
It's not just the bride who's going to be the center of attention on the wedding day, but the groom too. Here's the essential skin care regimen for him.