Experiencing bliss comes in many forms. With changing times, the meaning of happiness has changed. However, across all communities and cultures, one aspect that has always been associated with bliss is weddings. Be it your own wedding or your kin's, there is much more to it than the mere preps and chores. In India, weddings mean a flurry of activities that involves the family more than the couple themselves. However, wedding day stress is something that only the lovely dulhans or brides alone experience. And stress and tension is never good for your skin. With a little bit of skin care and proper skin pampering, you can say hello to stress-free skin and awesome glowy skin just in time for the D day:
1. Skin care basics
Image source: Shutterstock
Skin care tips for brides are way different from the regular skin care tips you and me might follow. With the smaller issues such as pimples and whiteheads to major issues such as dull skin or even dry flakiness on the face, a bride-to-be needs to worry about a number of things. Basic skin care needs to be followed like the Bible at least a fortnight before your big day. With this time frame in mind, get going and see how easily you can have glowing skin that enhances your bridal glow.
---
Suggested read: 12 simple yet gorgeous looks for the Indian bride who dares to wear white
---
2. Abstain from trying out new cosmetics/beauty products
Image source: Shutterstock
While it is common to come across many different skin care product brands while you go shopping for your wedding, the thumb rule for beauty tips as a bride is to never try new products two weeks before your wedding day. More often than not, the typical allergy patch tests do not work. This exposes you to the risk of having scars or painful skin reactions after you apply the product on your face. In addition, you need to know that any reaction takes a week to subside at times. Therefore, you need to avoid risking this just two weeks prior to the wedding.
3. Use products that suit your skin type
Many skin care products can be used on all skin types. At least the labels read so. However, just before your wedding day, it is better to stick to products that actually are meant for your skin type. Oily skinned brides need to take this tip all the more seriously since wrong product types for oily skin could wreak havoc.
4. Moisturizing is key
Image source: Shutterstock
Yes, moisturizing is most essential of all beauty tips for brides-to-be. In fact, given that most brides must be on a strict diet and exercise regimen before the D-day, it is important that their skin is well moisturized so as to avoid stretch marks from weight loss. And it's not just their face that needs moisturizing, but their whole body.
5. Corrective issues
There could be latent problems with your skin that you might not be aware of. Therefore, it is essential that you fix up an appointment with your dermatologist and seek expert solution. Unless you wipe these lingering skin troubles away, your bridal glow will never truly appear.
6. Exfoliate
Image source: Shutterstock
This is the crux of any skin care routine. Especially when it comes to brides, exfoliating the skin at least a couple of times every week, is mandatory. This helps you get rid of dead skin cells while also replenishing the natural radiance of the skin. Make sure you use a quality product that contains exfoliating acids commercially known as AHAs.
7. Handle pigmentation woes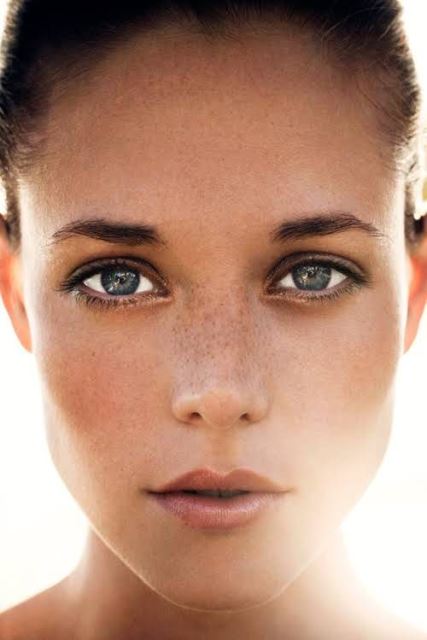 Image source: Pinterest
It might be that you are not that doll-like woman who takes skin care regimens seriously or it just might be that you never got time to reapply the sunscreen at regular intervals round a working day. This might lead to patches or pigmentation of the skin. Make sure you tune your skin after cleansing it every night. Do this for a week, and if needed, consult a skin expert. Once this issue is tackled, moisturize and scrub your skin regularly and allow it to breathe. This will leave you with supple skin that is radiant on your wedding day.
8. Have a nutrient-rich diet
The secret to great skin, nails, and hair always lies in the right food. Make sure your consult a nutritionist or formulate a diet chart based on your caloric needs. Depending on your body mass index, you may need to include certain nutrients more than others. Healthy eating for at least 2 months before the wedding will reflect on your skin.
9. Show some lip love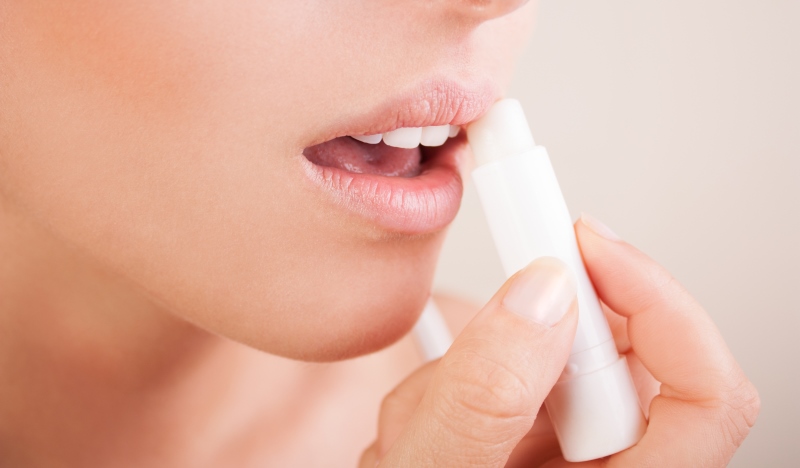 Image source: Shutterstock
Lip care is an important part of bridal skin care. Make sure you keep your lips hydrated and well moisturized using a suitable lip balm. Reapply in 6-hour gaps round the day. Ensure that you have a quality lip balm applied on your lips before you go to bed as well.
---
Suggested read: Essential engagement day tips for brides-to-be for a hassle-free day
---
10. Say bye bye to toxins
Drink enough water. This is one tip that you need to take more seriously than ever. You need to drink enough water to allow your body to stay toxin-free. A healthy body will always give way to great skin.
Stop stressing over things and fretting too much and following these bridal skin care tips religiously. The happier you are from within; your bridal glow will be that much more pronounced. With your wedding bells set to ring soon, why worry at all? Smile your way to the final walk down the aisle, and say "I do!"
Featured image source: Shutterstock
Summary
Article Name
10 Essential Skin Care Tips For The Dulhan-to-be
Author
Description
Brides-to-be need to be extra careful about their skin prior to their wedding day. With these essential skin care tips, you'll have glowing skin in no time!