We know that some love stories never, ever end, right?
And we can confidently say that of the most beloved jodi there ever can be- Bollywood's IT-jodi for romance- Shahrukh and Kajol. When these two come together, a million sparks fly- like they did 20 years ago when DDLJ won our hearts forever and as they do now when they are rain-dancing in 'Janam Janam' from Dilwale.
No kidding.
Remember that refreshing score that plays in the background of Dilwale's trailer? Well, it's this- with SRK and Kajol in the rain- dancing!
The newly released track from Dilwale– Janam Janam– has our favorite jodi, Shahrukh and Kajol looking at each other in *that* special way you know does things to your insides you can't even begin to put to words! Bet the fire caused can't be doused by all that rain that keeps pouring- the stubborn bugger of a downpour has been trying for twenty years now, hasn't it?
---
Suggested read: 'Gerua,' Dilwale's first song does NOT disappoint…
---
Watch for yourself:
See?
Told ya.
If Gerua gave you some major Suraj Hua Madhyam *feels*, this one will take you back to the rainy day dance sequence in the gazebo scene from Kuch Kuch Hota Hai…
I really don't know what is it with these two- how do they do it?
Tips, please- I will follow it 'janam janam..' 😉
#SRKLove
 Featured image source: Youtube
Summary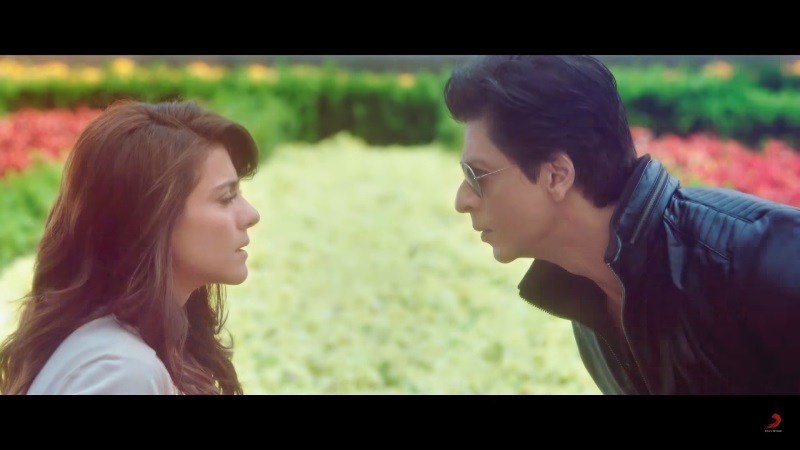 Article Name
Janam Janam: The New SRK-Kajol Song From Dilwale Will Give You Major Love *Feels*
Author
Description
Coz we will keep watching these two - janam janam!