If you are half as obsessed with nail polish as I am, then you will know what a pain it is to deal with chipped nail paint. A lot of excellent brands have a lot of excellent shades, but unfortunately, half those shades don't last for very long on your nails, and start to chip as soon as a couple of days after application. Let's face it ladies, the hunt for the best long lasting nail polish is a real thing, and it is a struggle that we are yet to overcome fully.
Brands that make great, long-lasting nail polish usually do not have the right shade, and when you do find the perfect shade, it doesn't stay on your nails for too long. This dilemma is going to end today because I have listed for you some of the best long lasting nail polish shades and their corresponding brands, so that you don't have to repaint your nails three times in a week.
---
Suggested read: The Ultimate Nail Care Tips You Need For Healthy, Beautiful Nails
---
What causes nail polish to chip?
Sometimes, your chipped nail polish is not always the fault of the actual product that you are using. There is more than one reason why you might find an unwanted chip in your freshly painted and manicured nails, and we are going to discuss the most common causes why your nails ted to chip. This will also give you insight into how to prevent your nails from chipping, and what you can do to make your nail paint last longer.
Here are some of the most common causes why your nail polish doesn't last for long:
1. Excess oil buildup on your nails: One of the main reasons why your nails tend to chip is because of excess oil buildup on the surface of your nails. This is the reason every time you get a manicure, your manicurist asks you to wash your hands super thoroughly, because excess oil could lead to the polish actually slipping off the surface of your nails, and not staying put for long.
Washing your hands with soap water right before you apply nail paint is a great way to prevent your nails from chipping often.
2. Imperfections on the surface of your nails: When your don't file your nails, or cut them regularly, or shape them, or take care of them in general, then the surface of your nails develop ridges and bumps and undulations, which would also be one of the reasons why your nails are chipping so fast. The bumps and ridges prevents the nail polish from staying it its place for long, and ultimately leads to chipped nails.
To prevent this from happening, you need to take care of your nails, get frequent manicures and file them, so that you have a smooth surface, without any dead cells buildup.
3. Not using a base coat or top coat: I cannot emphasize the importance of using a base coat and a top coat when you are applying nail polish. No matter how good the quality of your nail polish is, it is going to contain chemicals which harm your nails. Applying a base coat before applying nail polish and then applying a top coat on top of the polish ensures that your nails are protected from direct contact with the nail polish. A base coat also provides a smooth and workable surface for your nail polish to be on, which automatically makes them last longer.
A top coat seal the polish in, and ensures that it is sandwiched between two secure layers, which drastically reduces the chances of your nails chipping before it is time for them to chip. Guys, this is a genius anti-chip hack, don't ignore.
4. Fidgeting with your hands: If you are like me, and you can't sit still, it is totally understandable that you are reading an article about how to make your nail paint last longer. The more you fidget with your hands before, during and after applying nail paint, the chances of the polish chipping is super high. You have to let each layer dry before you apply a second layer, and in the mean time, you have to sit still, without doing anything with your hands, so that the base coat is not disturbed.
5. Dry and brittle nails: Another primary reason why your nails tend to chip is because your nails are dry and brittle. Just like your nails can contains too much oil on the surface, washing your nails too much, using the wrong products, not taking care of your hands, etc. can all lead to dry nails, which can become brittle, and the surface of the nail itself starts to chip off, along with your nails polish of course. Dry nails, their causes and cures are a whole other discourse, which you should check out on our website!
6. Not protecting your hands: Even if you let your nail polish dry completely before engaging in activities that involve your hands (which basically means any activity at all), there are chances of you chipping your nails even then. For example, when you are washing or cooking or cleaning, then external substances like oil and chemicals and soap can causes distress to your nails and lead to your nail polish chipping.
To prevent this from happening, make sure that you have some sort of protection when you are engaging in this sort of activity. Something as simple as wearing gloves should do the trick.
7. Not applying nail polish properly: The way you apply your nail polish can be detrimental to how long your nail polish stays on. The roots and tips of your nails are most vulnerable to chipping.
The best way to apply nail polish is to do it in three strokes which cover the entire surface area of your nails ,and the finally, as a way of "Sealing" in the nail polish, take your wand and swipe it across the tips of your nails, so that the chances of chipping form the edges reduce considerably.
8. Bad quality polish: Finally, the actual quality of your nail polish can affect how fast your nails chip. According to common sense, the better the brand, the more lasting the polish is supposed to be. However, there are some drug-store brands which have great long lasting nail polish, and to save you the trouble, I have listed all of the best long lasting brands in different shades below!
---
Suggested read: How To Treat Brittle Nails At Home In No Time
---
The Best Long Lasting Nail Paint Brands, According to your Favorite Shades
1. Reds
You can't do without a classic red in your kitty. There are a thousand different kinds of red that you can choose from, example bright red, vermillion, oxblood, etc. However, all the reds that are listed below have one thing in common- they have a wonderful formula that lasts for a lifetime!
Chanel Long-Wear Nail Color in Espadrilles
Dior Nail Polish in Pandore
Marc Jacobs Enamored High-Shine Polish in Jezebel
2. Pinks
If red is a classic, then pink is also an indispensable a classic. It is a wonderful every day color that you can sport everywhere, which is why it is important to keep this long-lasting versions handy in your cupboard.
Essie Nail Polish in Jam n' Jelly
Butter London Nail Laquer in Snog
O.P.I. Nail Laquer in Bubble Bath
Summary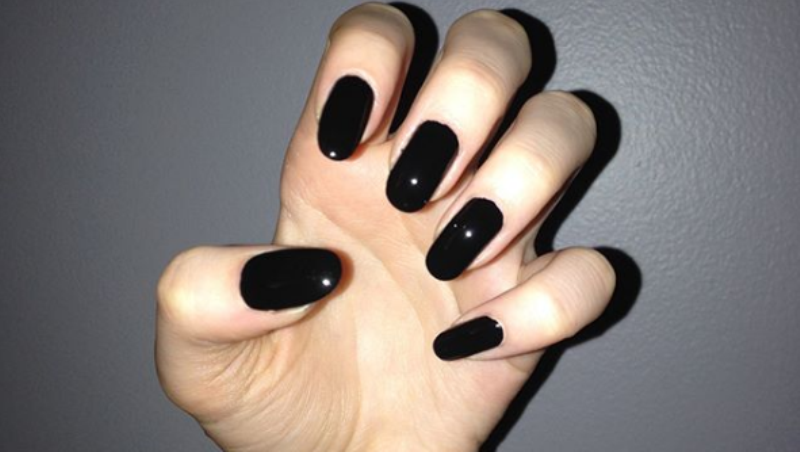 Article Name
The Best Long Lasting Nail Polish Brands That Actually Work
Author
Description
Tired of chipped nails? Check out the best long lasting nail polish shades and brands, along with vital tips on how to prevent your nails from chipping at all!
Read the rest of the article:
Next