Of all the rejections that are there in this world, being rejected by a girl may seem like the most devastating one. It means that someone simply dismissed you and discounted your feelings. Whatever maybe the reason, it's quite depressing to deal with the aftermath of rejection. As human beings, we tend to take matters to the heart, and there on, it's only downhill.
Whether it's being rejected on a dating website, or after you've known the person for long, rejection is simply humiliating and can put you in a bitter mood. It'll affect your self-confidence and make you sad. You'd begin questioning yourself and everything about yourself, and it's a very sad state to be in. Hence, it's important that you confess your love to a girl in a way that she simply says yes!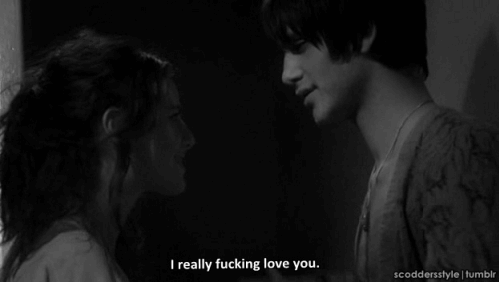 Image source: Giphy
Sometimes, you know a person forever and you can't simply put your finger on their feelings, and when you make your move, you are shocked to learn that she didn't feel the same, or you were simply friend-zoned! Tragedy!
Other times, you think you know her well and she too has dropped those hints and you caught the right signals from her, but, when it's time to express your feelings, you realize that she isn't 'ready' yet or simply wants to play around, or worse, it means nothing to her (on the lines of friends with benefits). So, there could be various scenarios and various ways to get rejected, but here is a simple guide on how to confess your love to a girl and not face rejection.
---
Suggested read: 12 compelling reasons why saying I love you too soon just sucks!
---
It needs proper planning, place, and time. Also, how you do it is important. While we don't always focus on methodologies and being meticulous in a romantic relationship, when it comes to confessing your love to a girl, you may want to consider being 'by the book' so as to not get rejected by her.
There are only two stages, if you really want to get down to specifics:
a) Planning
b) Execution
However, here are 12 total ways on how to confess your love to a girl and not get rejected by her through the planning and the execution stages.
I) Planning stage: The planning stage will involve all the things you need to consider before making your 'move' of expressing your feelings to the girl you are interested in.
1. Begin with talking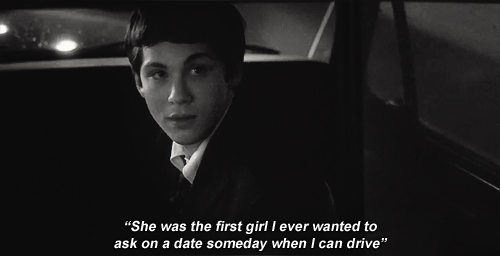 Image source: Tumblr
So, if you like someone, make sure they know you exist. So, start with what may seem the most basic thing in the world. Do the talk. You may have heard people say that, 'That's how it all begins.' If you can't gather courage to talk to her and break the ice, you may not be able to confess your feelings to her ever. This is the first step.
2. Start with friendship
Slightly risky, but begin by being 'friends.' Don't overdo it and fall into the friend-zone, but maintain a healthy friendship with the girl you like. Wouldn't it be great to fall in love with your best friend? So, start by being friends with her, if you really have to name the relationship you both share.
3. Ascertain her feelings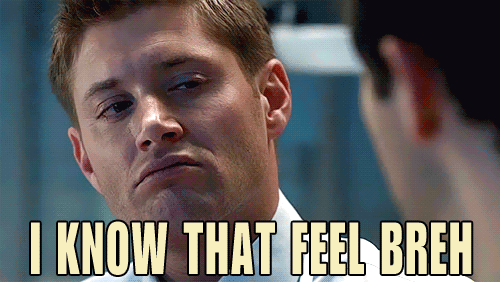 Image source: Tumblr
Here comes the part where you need to play 'Sherlock'. By now, you would have been able to test the waters and see if there is any sort of reciprocation from her end. You'll simply know it by now if she has even a teeny weeny interest in you, besides friendship. If she does, it will be clear, and if she doesn't, she would have ignored you by now. If she has been responding to your every message/call without being overly fussy, then you know you still have a chance.
4. Think hard about it
After thinking about her, you have to think about yourself. Be true to yourself and understand what these feelings are that you are experiencing. Could this be puppy love or an infatuation? Or is this more than simply something fun? Think about how far you want to take this, and whether it truly is worth it. Start with the pros and cons method in your mind. Would you lose too much if she rejected you? What would it mean to you if she said yes? Think about everything clearly. Make notes if you like, and challenge yourself to see if you really want this.
5. Do some ground work
After you have dropped subtle and not-so-subtle hints, it's time to lay some groundwork for your big confession. You could start talking to her friends (if you know them well or have met them more than once), understand from them what she feels about you. Whether or not she talks about you at all. Does she have romantic feelings for you that she may have mentioned to her close inner circle. You may want to know that before you take the plunge.
6. Mentally prepare for it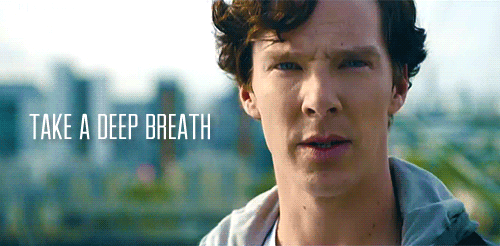 Image source: Giphy
No matter what her answer will be when you finally tell her about your feelings, be prepared to hear anything. Mentally brace yourself for the worst, so then anything slightly better than that would make you feel better. So, prepare yourself before you make the move.
---
Suggested read: 12 foolproof tips on how to talk to your crush and impress them
---
II) Execution stage: This stage will consist of all the things you need to do while you're on the move!
7. Flirt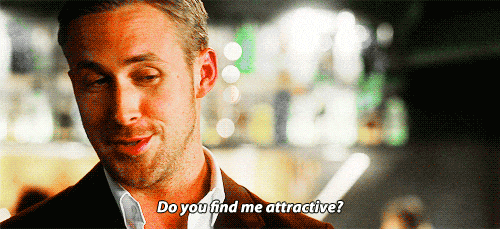 Image source: popkey
So, you've finished the part where all the planning has happened, and now it's time for some real time action. You can test the waters by flirting either over calls, messages, or simply doing it face to face. Be mindful of not making it sexual or uncomfortable for her to comprehend what's on your mind. You could sometimes be sending the wrong message, so be careful and a little sensitive towards her.
8. Be romantic
Take her on dates and specify that these are 'dates' and not just you both hanging out as friends! Keep telling her about how it's so special to be around her, and that you enjoy doing so. Don't let her out of sight and meet her often for these little romantic rendezvous.
9. Make sure you confess in private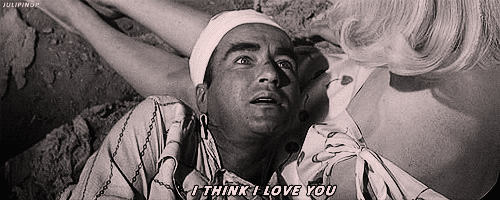 Image source: fanpop
So, don't go all fancy and surprise her in front of her whole family or in a movie theatre. Keep this intimate moment private and let it happen when you both are alone. This way, you will have her undivided attention, and will be able to focus on what you want to say to her in a meaningful manner.
10. Maintain eye contact, hold hands
Use the little gestures that have an impact, maintain eye contact when you talk to her. If necessary, hold hands with her; you can kiss her too, if she seems agreeable to it. Body language is extremely important, and to have the right impact, use it to your benefit.
11. Write it down maybe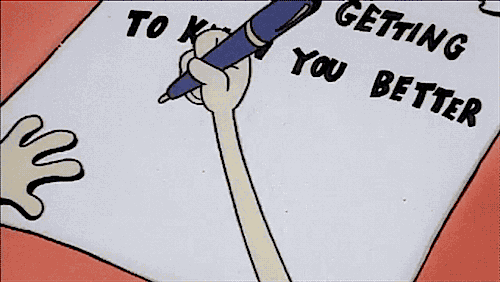 Image source: ottmag
If it's really hard to say it as is, you can write down your feelings on a piece of paper and hand it over to her. A love letter never gets old. It's always in vogue and is a very meaningful way to show her how you feel about her. It's always nice to put it out there and have her read it and see her expression. Some people find it easier to express themselves by writing than talking, so be it.
12. Mean it when you say it
If you yourself don't mean what you say, she won't believe it either. So whatever your intention is, mean every bit of what you say. Make it as heartfelt as possible. You can tell her how you feel, even if you're not a poet. It will make her feel confident about this relationship, and she will find it easy to imagine a relationship with you.
---
Suggested read: 14 clear signs your wrong dating etiquette is ruining your love life
---
We're sure you'll get a positive response if you follow these 12 steps before confessing your love to the girl you like. A strategically planned exercise will never let you down, and we're positive that after reading the above, you will be able to achieve what you set out for. Don't give up or underestimate yourself. If it's meant to be, she will not reject you.
Lastly, don't be afraid of rejection. Everyone goes through it at some point in their life. Here are 12 ways on how to confess your love to a girl, but be prepared for everything (including rejection). It isn't the end of the world. Like they say, some things happen for a reason, and at times, it may be difficult to comprehend what is what. But, in the end, it will all make sense and you'll be thankful for how things worked out for you. Until that day, you may curse your luck but rejection sure isn't the end of the world and it can happen to anyone. So, brace yourself for anything.
Featured image source: Pinterest
Summary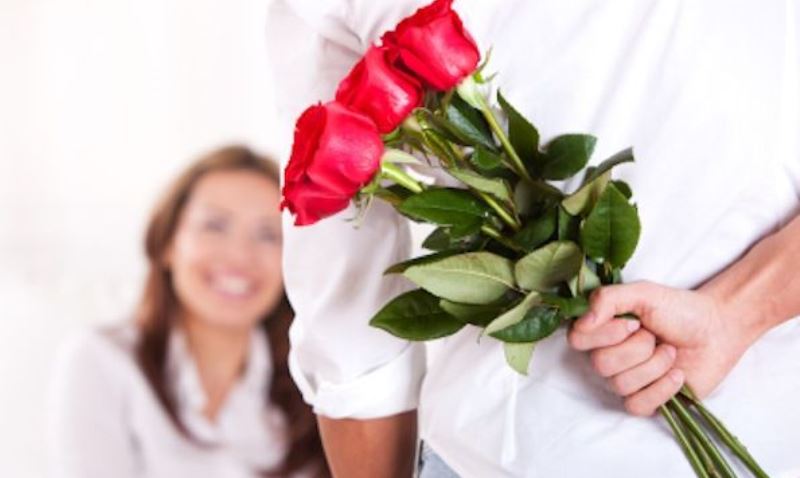 Article Name
The Guide On How To Confess Your Love To A Girl And Not Get Rejected
Author
Description
There are only two stages to how to confess your love to a girl, if you really want to get down to specifics: a) Planning b) Execution. Read more here...