We love herbal shampoos and encourage everyone to switch from their regular shampoo to a natural homemade alternative. People who actually care about their hair; are worried about its quality, strength, length and the overall health, should definitely consider making the swap.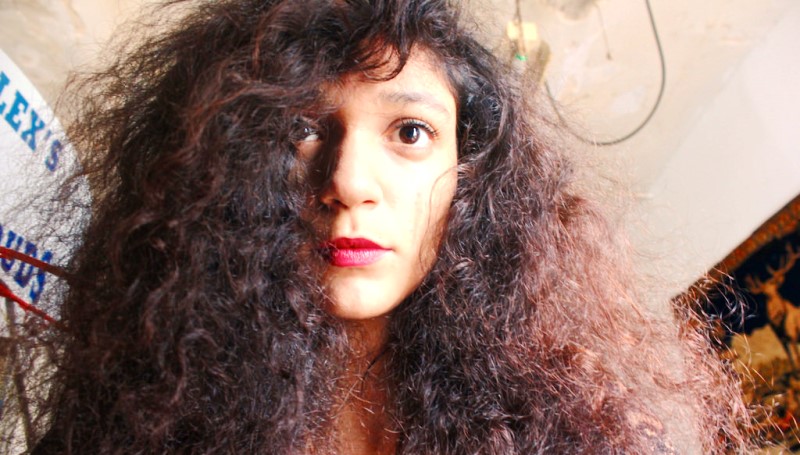 Image source: Google, copyright-free image under Creative Commons License 
In today's post, we will give you the most effective and easy recipe for homemade shampoo for curly hair.
---
Suggested read: The Most Practical Guide For Damaged And Frizzy Hair Treatment At Home
---
If you remember, in the late 20th century, the "no poo" (short for no shampoo) movement spoke about how it was best to use traditional recipes for shampoos and ditch the formulas that were available in the market. Well, the movement has made a comeback. People are again preferring the idea of treating their hair with only natural ingredients.
By making few changes to your daily hair care routine, and using shampoos made at home, you can make a big difference to the health of your hair.
Why we need to use a natural shampoo?
We can give you at least a thousand reasons on why you should use natural shampoo, but let us skim through the primary reasons. One, these recipes do not contain harmful elements that can destroy the quality of your curls, when used over a period of time. Two, if you have a scalp that is sensitive to strong ingredients, the shampoos available in the market can wreak havoc on it.
The most basic ingredients that are common in all shampoo formulas available in the market are different kinds of Sulfates (including Sodium Lauryl Sulfate, Ammonium Sulfate and Mureth Sulfate) as well as Propylene Glycerol, Deodorized Kerosene and a wide variety of Parabens amongst others.
The hair is stripped of its natural nutrients by these chemicals which are usually used to add the fragrance in the product.
Therefore, to stay away from all these harmful ingredients, the first step you need to take is ditch these formulas. Step two involves preparing natural herbal shampoos that enhance the health of your scalp and your tresses.
Effective recipe for homemade shampoo for curly hair
Like I had mentioned in my previous post, curly hair has its own set of pros and cons. While the coils, whether big and flowy or small and tight, have been a fashion fad for centuries, they are extremely difficult to manage. Again curly hair looks, and usually is, more voluminous than straight hair due to which it looks bouncy and gorgeous, but it can also be dry and unruly if not taken care of.
Curly hair has a tendency to frizz, especially when the humidity in the atmosphere is high. Also, this hair type is more susceptible to split ends, breakage and thinning. Using a brush to tame the curls, can make things worse because these girls like to stay wild. Therefore, the first hair care rule for curls is to lower the frizz by keeping your hair well-nourished and conditioned.
Therefore, your curly hair requires air care treatment that is specifically designed for it. By using an herbal shampoo made of natural ingredients, you will be protecting the texture of your tresses, preventing split ends, and promoting hair growth. You will also be regulating the production of sebum by oil-producing glands. This will help nourish the hair roots and shafts, making your hair stronger.
This recipe will not even take 10 minutes for you to prepare, but you need to be very careful while storing it. You need to prepare a fresh batch every week because you are not using preservatives, and that is the whole point.
The ingredients you will need for the shampoo are,
5 teaspoons of Aloe Vera Gel
½ a cup of Distilled Water
3 teaspoons of Almond Essential Oil.
5 to 8 drops of either Lemon, Orange, or Lavender oil
To prepare the shampoo, mix the aloe vera gel with the distilled water. Now add the essential oil and stir when to make sure the ingredients have mixed well. Your shampoo is ready. You can store this in a clean plastic bottle, and refrigerate it. Use the shampoo of damp hair for best results.
---
Suggested read: Super Effective Dry Hair Treatment At Home For Soft Tangle-Free Hair
---
The aloe vera in the shampoo works wonders on curly hair. It contains many proteolytic enzymes that heal and repair the hair cells in our scalp. Our hair follicles improve because of this, which promotes growth of hair. The proteolytic enzymes are known to stimulate the hair follicles that have become dormant, thus enhancing hair regrowth.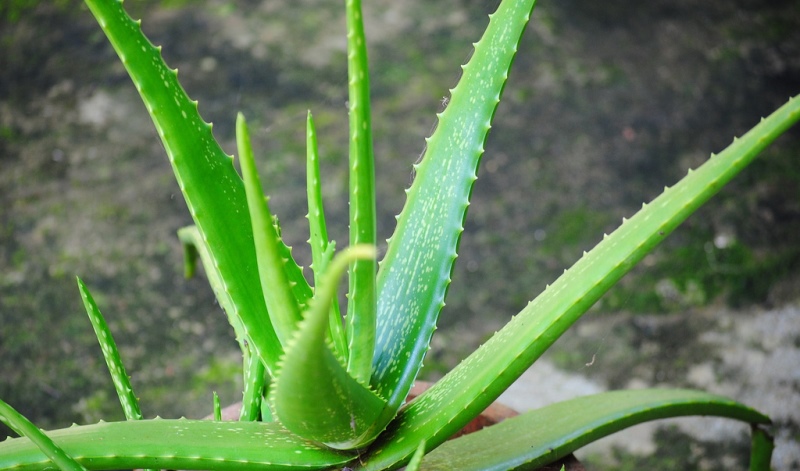 Image source: Google, copyright-free image under Creative Commons License 
Aloe vera is helps reduce hair fall, and since the shedding and breakage of hair is prevented, in no time you will have thick hair that is voluminous and bouncy. The anti-inflammatory properties of aloe are known to prevent the irritation of the scalp. The antifungal properties, in turn, heal both dandruff as well as flaking.
Aloe vera contains various proteins, minerals and vitamins that will nourish your hair from the
roots to the tips. It will also help moisturize your hair, making them look conditioned all the time.
Almond essential oil enhances the quality of your curls. Both the scalp and the hair shafts are benefited by the oil. The sebum that is produced by our oil-secreting glands help create a natural protective coating that safeguards each hair strand. When we use regular shampoos more than often, we strip the hair of these oil. The almond essential oil will recreate the protecting layer and thus defend your hair. It prevents both breakage and formation of split ends.
To have a tangle-free hair, you need to invest in essential almond oil. The oil not only protects the texture of your hair, but also makes it more lustrous by giving it a nice, natural-looking sheen.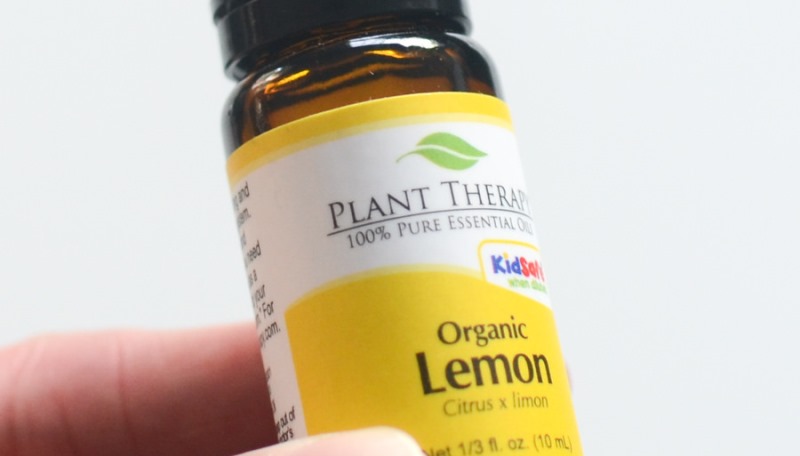 Image source: Google, copyright-free image under Creative Commons License 
Lemon essential oil helps regulate the production of natural oi. It helps combat dandruff too. Mixing about 6 drops of lemon essential oil with four teaspoons of jojoba oil and then massaging the scalp with it, will promote hair growth and cleanse the hair thoroughly.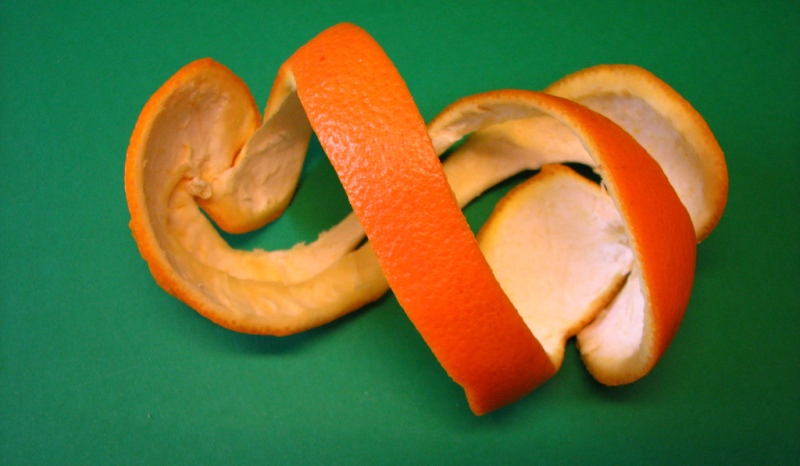 Image source: Google, copyright-free image under Creative Commons License 
Orange essential oil has a number of benefits for curly hair. First of all, it calms an irritated and aggravated scalp. If you have a dry scalp, then you need to use this essential oil. The oil also moisturizes and hydrates the hair shafts. This prevents brittle, dry and rough hair.
Orange essential oil is also good for the hair because it moisturizes the hair. It provides the tresses with essential vitamins and nutrients.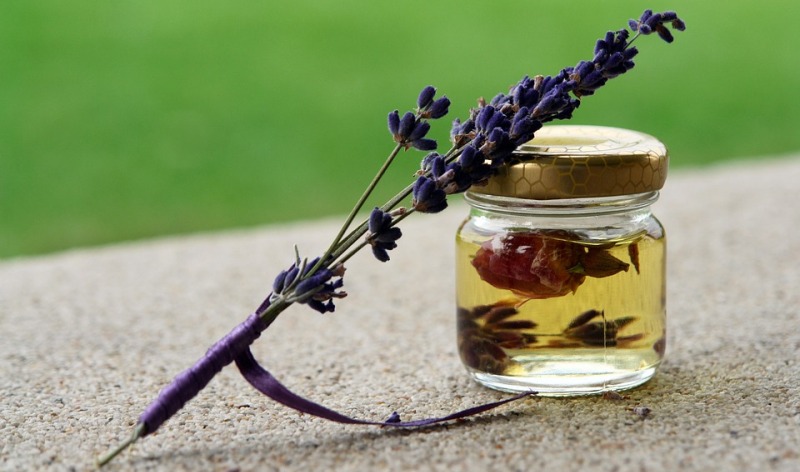 Image source: Pixabay under Creative Commons License 
What makes lavender essential oil so good for curly hair is its ability to relax your mind. Stress and tension can cause hair loss did you know? This oil has a very sweet aroma that is both calming and refreshing, and therefore relax you.
The oil is also known to improve circulation of blood and nutrient to the scalp when massaged into the scalp. The oil promotes hair growth, and is also a great moisturizer and hydrating agent. The antibacterial and antiseptic qualities of this essential oil help keep infections at bay.
Apart from using this homemade shampoo, you need to adopt some changes in your lifestyle to improve the quality of your locks.
According to Natura Glam,
"As part of my mission to adopt a healthier lifestyle, including how I cared for my hair and my beauty routine, I decided to quit using chemically laden products. I was just curious about what my natural texture would be like, and I was excited to learn how to care for my curls and try all the styling options that textured hair offers. But going without certain products means you have to get creative with curl maintenance.

One of my biggest hacks is satin. That's right—satin pillowcases and even a satin bonnet wrapped around my head. Tossing and turning at night is a one-way road to frizz and tangles, but sleeping amidst smooth silky textures keeps curls in check. It's a simple solution that makes a big difference."
That is all we have on today's post on the most effective recipes for homemade shampoo for curly hair. Was this helpful?
---
Suggested read: All-Natural, Effective And Safe Homemade Conditioner For Dry Hair
---
Will you be recommending it to others too? If you have queries regarding hair care that you would like to share with us, then please do so in the comment section below. Our experts will get back to ASAP.
You can also subscribe to our newsletter to receive these articles in your inbox every day.
See you again tomorrow!
Featured image source: Google, copyright-free image under Creative Commons License 
Summary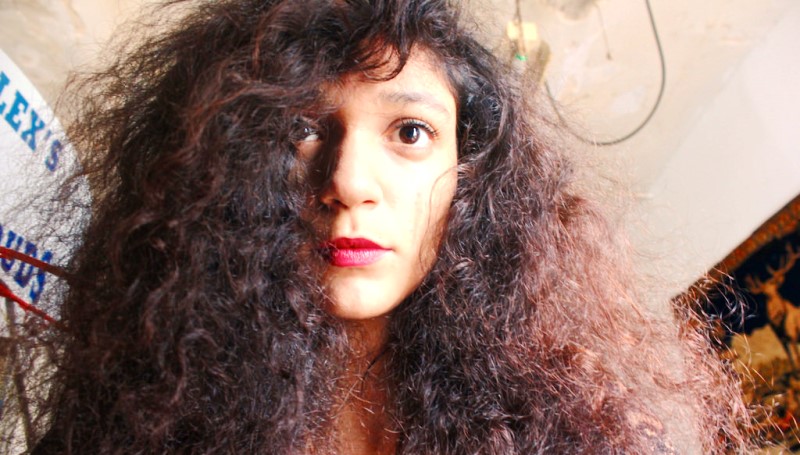 Article Name
The Most Effective Recipe For Homemade Shampoo For Curly Hair
Author
Description
In today's post, we will give you the most effective and easy recipe for homemade shampoo for curly hair.