Have you ever given this fact much thought – that there's a song for every stage in your love life?
Single, looking to mingle: Check.
Newly single: Check.
Truly, madly, deeply in love: Check, a million times over!
Hitting a rough patch: Check.
End of a relationship: Check, again, a bazillion times!
So why now one for a date night? Yes, date nights are an essential part of a relationship, especially if you're a couple that has been together for a while now. And if the date night has to happen at home – for whatever reason – then this romantic music playlist should be your go-to soundtrack for the night!
Without further ado, let's take a look at the songs that have made it into our romantic music playlist, especially for those cozy, intimate date nights at home!
1. Can't Help Falling In Love – Elvis Presley
Who can resist falling in love after listening to this classic by the King himself!
2. Endless Love – Lionel Richie feat. Shania Twain
Lionel's soulful voice paired with Shania's distinct voice, this song is a must for when you guys are just lounging on the couch after the meal.
3. Truly Madly Deeply – Savage Garden
Just the song to make out with your partner, eh? 😉
4. When A Man Loves A Woman – Percy Sledge
This song is perfect for when you want to express how you feel about your lady love. Sigh!
5. Love Song – Sara Bareilles
This peppy song is a must-have on your romantic music playlist for a date night.
6. Love Story – Taylor Swift
You can dedicate this song to your lover when they're being slightly thick when you're dropping the hint but they're just not picking them up!
7. The Power of Love – Celine Dion
Let this play in the background when you're telling your lover how much they mean to you, and how much you believe in your love and your relationship.
8. Cruisin' – Huey Lewis feat. Gwyneth Paltrow
This is the perfect song when you're in each other's arms, comfortable on the couch.
9. Crazy In Love – Beyoncé feat. Jay Z
Need I say more? 😉
10. It Must Have Been Love – Roxette
When your lover asks you what made you fall in love with them, you can make them listen to this song, eh?
---
Suggested read: 25 heartfelt love songs of all time to make you fall in love again!
---
11. Because You Loved Me – Celine Dion
This is the perfect song to which you can slow dance in your living room, while reminiscing the journey that is your love.
12. Bleeding Love – Leona Lewis
If you have a tumultuous relationship with your lover, then this the song you can listen to together.
13. We Found Love – Rihanna feat. Calvin Harris
Another song dedicated to the ups and downs, and the attraction of a tumultuous relationship.
14. Speechless – Rachel Platten
When the love you share is special and can't be described in mere words, you can play this song for your lover.
15. One Call Away – Charlie Puth
When you want to reassure your lover that you're never far from them, that you'll always be by their side, this is the right song to listen to.
16. Make You Smile – Elle King
When you know that the man in your life is one in a million.
17. Devotion – Ellie Goulding
Needs no explanation, this one, eh?
18. Superman – Rachel Platten
When you can go to any lengths to prove your love for your lover.
19. Perfect – One Direction
When you know that perfection is relative, and that you've found yours in your lover.
20. Thinking Out Loud – Ed Sheeran
When you know that you'll always be in love with your lover, whether they're 25 or 75.
Sigh! Just writing out this list of romantic music playlist has made me wistful for my very own date night with my as-yet-unknown man!
Use this playlist on one of your date nights and tell us how it went, eh? That's why we have a comments section below!
Featured image source: Shutterstock
Summary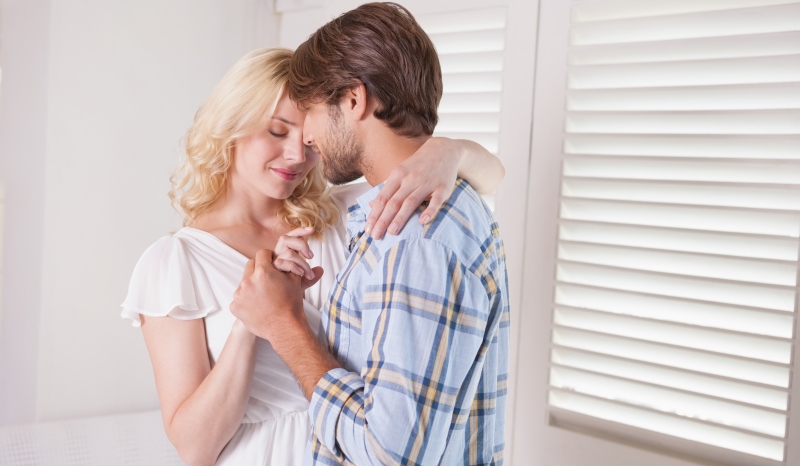 Article Name
The Most Perfect Romantic Music Playlist For An Unforgettable Date Night
Author
Description
When you're having a cozy date night at home, let this romantic music playlist set the mood!