A lot of people feel that they can forgo the blush part of their makeup routine, because it doesn't really add much to their overall look. They couldn't be farther from the truth, because a pop of blush on your cheeks can make you look a whole lot better. However, the challenge is to find the right blush for you, so that you can take full advantage of this makeup product and all the beauty that it has to offer. One of the primary factors which should influence your choice of blush is your skin type. Most people tend to go for the skin tone and the skin color when picking their makeup, but the nature of your skin, and the properties that it has can also affect that way a certain product looks on you.
If you have a combination skin, which is dry sometimes and oily at other times, then you need to pick your makeup very carefully. It can be quite difficult picking the best blush for combination skin, because your skin is dry and flaky in some areas, while areas like the T-bone, forehead and chin can be quite oily. When you don't pick your blush correctly, it can lead to patchy, flaky and uneven makeup that doesn't last long. Today, we are going to discuss vital tips and tricks you need to pick the best blush for combination skin, and which are the products that we recommend for you.
---
Suggested read: Everything You Need to Know About Choosing the Best Blush for Oily Skin
---
Before we go into that however, here is all the skin care tips you need to prep your face before you can apply your makeup. When your skin is well-taken care of, the makeup that you apply automatically looks whole lot better, and even if they contain chemical elements, they won't affect your skin as badly. Here is what you can do to take care of your combination skin.
Don't wash your face more than twice a day. The places which have dry skin will feel even flakier, while constant washing will stimulate the glands which produce oil, which will aggravate oil production.
Use light-weight, gel based moisturizers. These are good for both dry and oily skin, and can give you an even tine before you apply the first layer of makeup.
To blot out oil from the places which tend to get super oily, really fast, use blotting paper. This will soak up the excess oil without affecting the rest of your face.
Use only high-end and reputable brands when you are buying makeup. People who have combination skin also tend to have sensitive skin, which can get irritated when you use chemical-laden drug-store products.
Clean your brushes frequently. The brushes can not only absorb extra makeup, but also have accumulated dead skin cells and oil residue on them, which can damage your skin, and make your makeup look different and uneven every time.
Now that you are aware of the skin care tips that you need to follow when dealing with your combination skin, here is a step by step guide on how to pick the best blushes for combination skin, and everything that you need to factor in when making your choice.
1. Know your skin tone : Your skin tone is an essential part of the blush choosing process. The fact that you have recognized your skin type as a combination skin is great, but you also have to check out your complexion, so that you can make the choice which suits your skin the best. While some colors pop more on pale skin, some other colors look flawless on a gorgeous dusky or dark skin color, which is why you need to be careful while choosing your blush.
If you have fair skin, it is best that you go for petal pink shades in rose, light pink, peach (if you have warm undertones in your skin). You can even check out the semi-sheer blushes which have a striking blue undertones, so that it makes your cheekbones look even more pronounced against your pale visage. Here are out top picks for pale and fair people who have combination skin.
Maybelline New York Color Show Blush
NYX High Definition Blush
L'Oreal le Blush
If you have olive skin tones, your face might produce oil in strange places which tends to get highlighted when you are putting on makeup. If you have oily cheeks, then you should go for powder blushes, which will absorb all the excess oil and give you a nice, gentle sheen, while highlighting your cheekbones at the same time. However, if you have a drier area on your cheeks, with an oily T-bone area, then you should use cheek stains and creamy blushes. Here are out top picks.
Yves Saint Laurent Glossy Stain Lip And Cheek Color
Charlotte Tilbury Beach Stick 
Benefit Benetint
If you have been blessed with dark skin, and you also have combination skin, then choosing a blush isn't as difficult, because the normal colors which would look good on your skin like a brick red, dark coral, flaming orange, hot pink, etc. would look good even when you have combination skin. Depending on whether your T-bone is oily or your cheeks are, you can decide on the formula of your blush, whether you want to go with a creamy, sheer, matte finish, or a shimmery powder finish. Here is what we recommend.
Clinique Chubby Stick
Lakme 9 to 5 Lip & Cheek Color
MAC Sheertone Blush
Benefit Galifornia Blush
---
Suggested read: The Guide On How To Choose Blush That Flatters Your Skin Tone
---
2. Pick your style: Depending on the kind of makeup look that you are trying to pull off, you can change the choice of your blush. You might be feeling casual and laid back one day, or lazy during an office day, when you want a simple no-makeup-makeup look. For this, you need to go for a shimmery, light and pale angelic look, which will complement your skin tone. You might also be feeling flirty another day, which is when you need to reach out for your rosy shades, which will give you the understated glam look, perfect for date nights and day outs. However, you might also decide to go full on rogue with your makeup another day, which is when you can pull out your reds and corals and oranges and browns and literally paint the town red with your fabulous blush game. Here is what we recommend for each of your moods.
For a more understated and causal look, go for powder blushes which have a shimmery finish. You also have to keep in mind that your skin tends to get oily in some parts, so choose the formula of your blush carefully. That being said, it is best if you go for soft-pinks and peaches, which will make your oiliness look shimmery and angelic. It is a subtle and understated look, which will make your cheekbones and cheeks look cute, without being overbearing. Here are out top picks.
Summary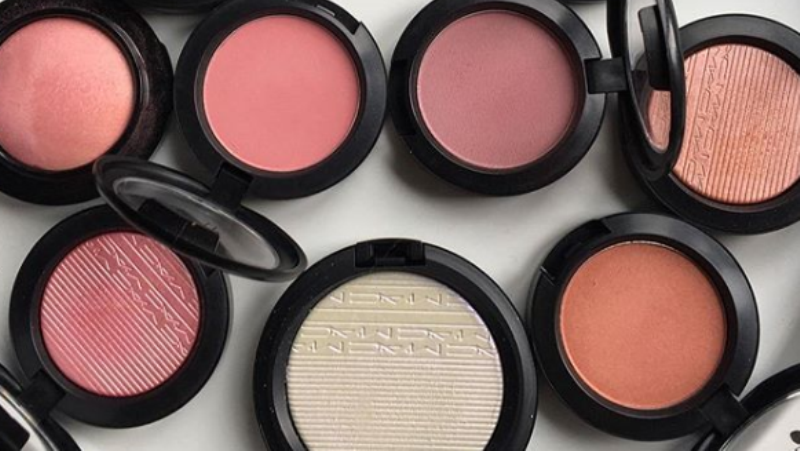 Article Name
Top Tips To Pick The Best Blush For Combination Skin
Author
Description
Worried you won't be able to blush away to glory because of your combination skin? Check out our tips for picking the best blush for combination skin!
Read the rest of the article:
Next