There's nothing not-to-love about hair that's been washed down and blown out and looks like it could lock a million hearts in its luscious locks! Of course, it makes one wonder just what our hairstylists are doing when we are in the chair and with what! But when we are here, you need not worry about learning the insider secrets. We've got'em all covered here, with a list of the most beloved hair styling products on the shelves and all about recreating the salon-like magic at home.
---
Suggested read: All you need to know about perming
---
So, if you have always wanted to have perfect hair at home, all you need to do is arm yourself with these hair styling products and do exactly what we say (because we've got the tips straight from the horse's mouth):
1. 1-inch Flatiron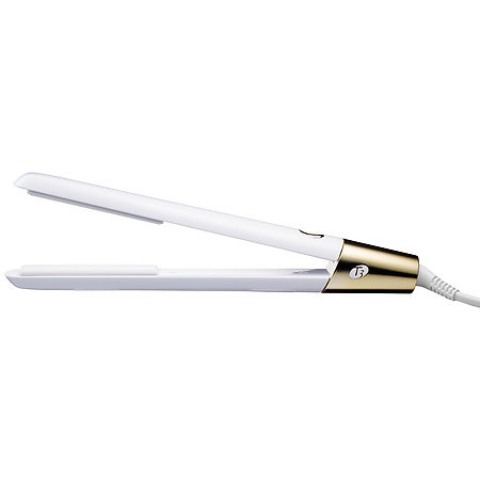 Image source: Sephora
Celebrity hairstylist Orlando Pita swears by the effectivity of a 1-inch flatiron to achieve gorgeous waves of magic. "It produces a less structured look than a curling iron and doesn't leave creases," he says. "It's also a great alternative for someone that is not yet comfortable with using a curling wand."  On using the flatiron like a pro, he adds, "start with a 1-inch section of hair at the crown and curl the hair away from your face. As you move toward the back of the head, switch up the direction for a more playful look.  I love the temperature controls and the rounded edges on the plates — no marks." Pita recommends the T3 SinglePass 2 1″ Straightening and Styling Iron.
2. Wet brush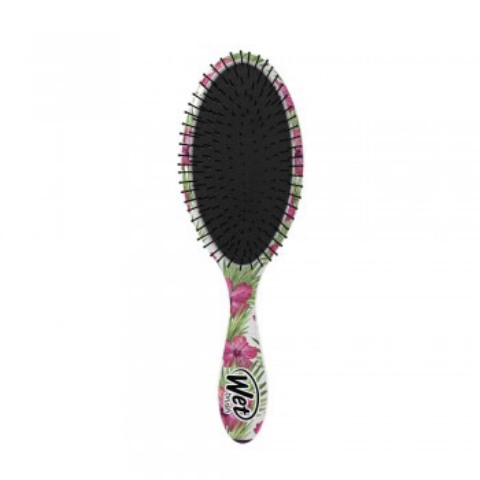 Image source: thewetbrush
Jennifer Jones recommends the brush for easing out those stubborn wet locks. "If I had to pick one brush for the rest of my life, it would definitely be [this brush]," she notes. "It's perfect for all hair types and you can use it on wet or dry hair. I have naturally very curly hair and I can brush and detangle my hair with ease! Due to its flexible bristles, you don't have to worry about painfully ripping your hair out when detangling." Jones vouches for the Wet Brush from The Wet Brush.
3. Velcro rollers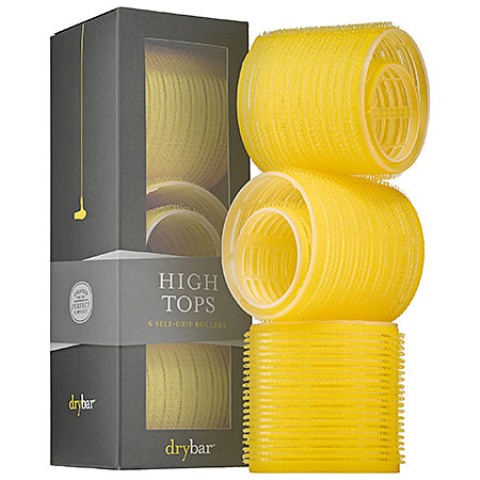 Image source: Sephora
If you are looking to get those gorgeous blow-out worthy curls in the ambit of your home, velcro rollers might just be the product that can put an end to all your frantic searching. "During your blowout process, while your hair is still hot, put a couple of Velcro rollers on the crown of your head," says Jennifer Jones. "Let them cool and you'll have bounce and body all day long." Jones' favorites are Drybar High Tops Self-Grip Rollers.
4. Rotating style iron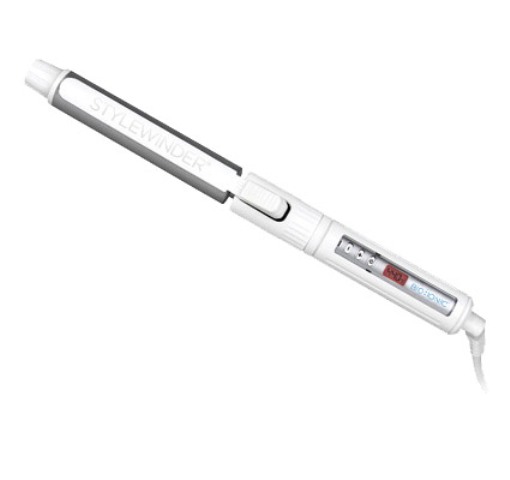 Image source: bioionic
Steven DeCarlo, a senior hairstylist at Mizu New York salon, cannot stop raving about a rotating styleiron mentioning, "it's super user-friendly … [and] very easy to wrap sections. Half-inch sections will give you tighter waves and 1-inch sections will give you looser waves — and leave about an inch out at the ends, so the ends stay straight. Once you wrap your hair around the wand, I recommend pulling/tugging on the hair immediately when it is still hot — it will stretch the curl out into a wave. Alternate every other section so the waves have dimension and lots of texture." He cannot stop raving about the Bio Iconic StyleWinder Rotating Styling Iron 1.25".
---
Suggested read: 19 most flattering short hairstyles for oval faces you MUST try
---
5. Tangle Teezer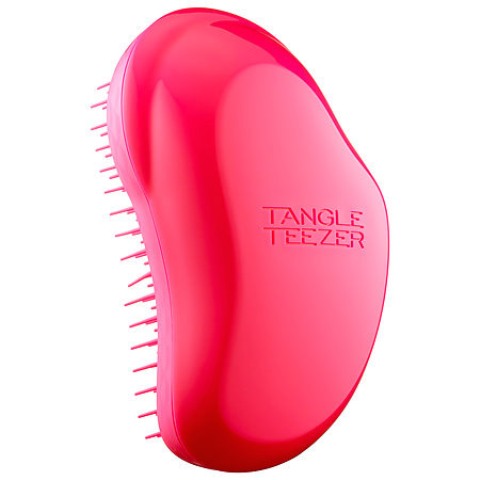 Image source: Sephora
A Honey Artists' hairstylist swears by the Tangle Teezer because it epitomizes 'hair comes the revolution' for all those whose tresses are subjected to the vagaries of constant styling and/or are brittle/weak. "A lot of the models and celebrities I work with constantly have their hair styled and often colored," he says. "Naturally, this makes the hair weak and brittle, this little gadget has saved my life when it comes to combing out the hair and also makes my life so much easier if my client has a tender scalp!"
6. Pro dryer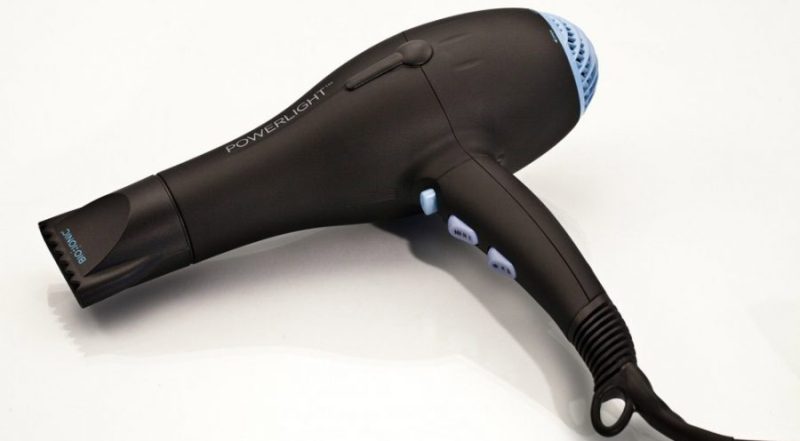 Image source: bioionic
A hair dryer can make or break your hairdo. It's true! This is probably why Judy McGuinness, senior stylist at Mizu New York salon, sticks to her favorite Bio Iconic Powerlight Pro Dryer and maintains that "It's ionic and super lightweight, so it dries the hair quickly and easily. [I] also love that it has a good cool air switch, so I can set my hair and make it shiny at the same time!" On asked how one could use it effectively at home, she dishes out a bevy of handy tips. "Use it with a big round brush to get volume, then set the volume with a stream of cool air," she relays. Or "use it to power dry the hair with your hands — it easily cuts down on frizz because of the ionic technology, so you don't have to work as hard to smooth the hair out with a brush."
7. Diffuser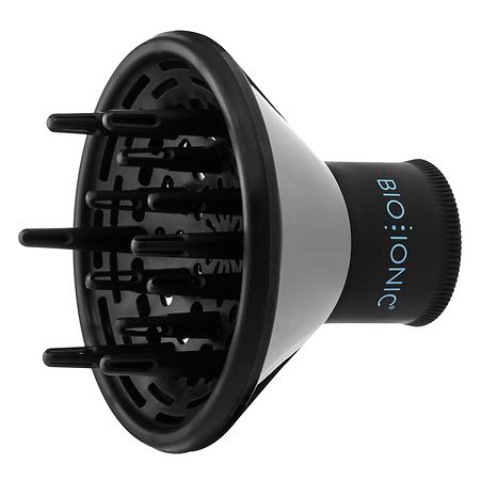 Image source: AntonioPrieto Salon
If you do not have a diffuser yet, it's time to make some space for one. A diffuser is a must-have for the upcoming dry clime as it allows you to dry your tresses without all the frizzy problems that a blow dryer can cause. Melissa D'Avenio, a senior stylist at Antonio Prieto Salon doles out ready-to-use tips to use the new addition to your hair styling products inside the comfort of your home. "Apply your hair product and if you want bigger, curlier hair, put your head forward and scoop the curls in the diffuser bowl and bring them right to your scalp. Do this on all angles of your head to get maximum curl and volume. For the least amount of curl and volume, place the diffuser on the surface of your hair, which will dry your curls without blowing them into a frizzy pouf." She recommends the Bio Ionic Universal Diffuser.
8. An all-in-1 styler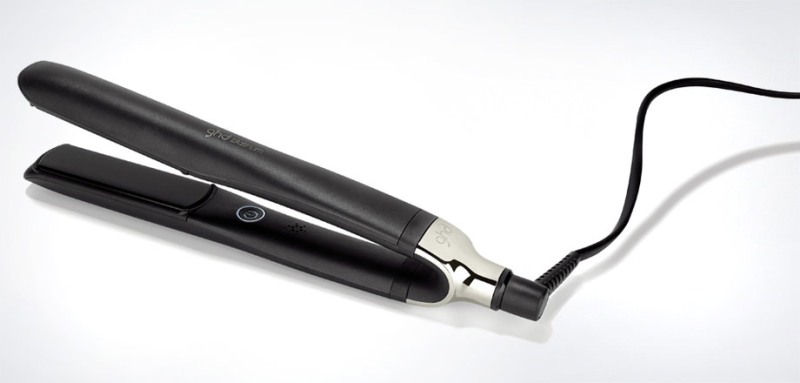 Image source: ghdhair.com
Kenna, a popular hairstylist from Brooklyn recommends the gHD Platinum Styler to achieve different hairstyles. "For example, if you skipped the shower in the morning, but need a quick fix, use the flatiron to smooth the bedhead," he notes. "You can use it to curl and wave hair, adding some alternative texture or use it at your roots to get volume by placing it right at the root and beveling the hair up."
---
Suggested read: 4 Braided styles we are LOVIN'
---
9. Straightening iron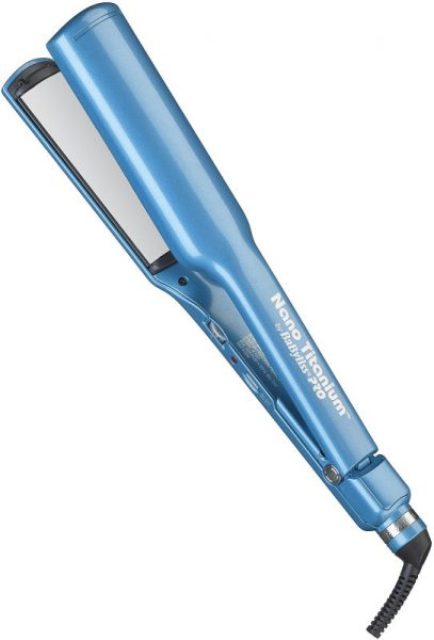 Image source: ulta.com
For those of us who like our sleek, straight hair the most, Jones exhorts all straight-hair-loving-lassies to pick the BaBylissPRO Nano Titanium Digital Straightening Iron. "Their flatirons are to die for," she says. "It has 50 heating settings and wide plates, which means you can take bigger sections and get the job done faster. I love it for thick, unruly hair," she maintains. And when we think of taming tresses, we can't help but agree!
And you thought you couldn't look drop-dead gorgeous with your tresses without dashing off to the salon.
Don't forget to tell us which of these hair styling products is your favorite. Have we missed out on a hack or trick? Tell us all about it in the comments below.
Featured image source: Shutterstock
Summary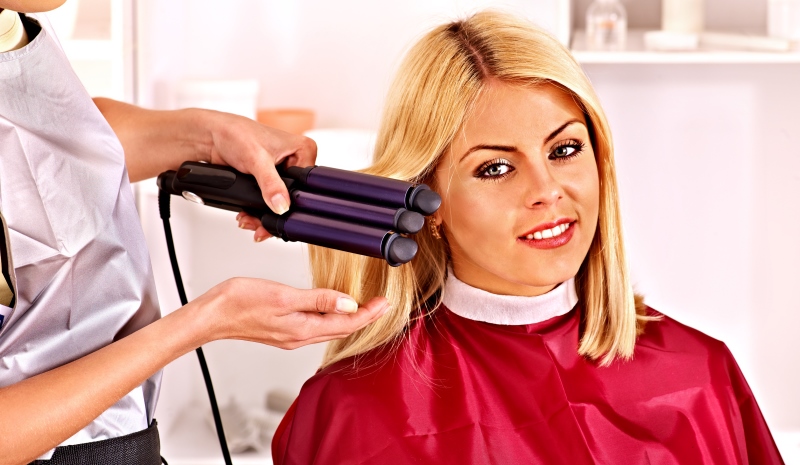 Article Name
The Top 10 MUST HAVE Hair Styling Products & How To Use Them, On Your Own
Author
Description
Here's all you need to know about using these hair styling products for recreating the salon-like magic at home!