One of the most flattering face shapes is the oval face. If your face is long and your chin is just a little sharper than others, then you probably have an oval face. If you've wanted to try out a short hairstyle but haven't had the cajones to try something new, then we've got some good news for you! There is a very high chance that you'll look amazing in short hair. However, being the helpful little angels we are, we decided to compile a list of the 19 most flattering short hairstyles for oval faces so that you'd have an idea of the cut which will look the best on you!
---
Suggested read: 20 flattering short hairstyles for square faces
---
Here is our list of 19 of the most flattering short hairstyles for oval faces:
1. Wispy bob
Image source: Pinterest
A short wispy bob is perfect for the summer, no matter what your face shape is. Since an oval face is relatively long, a soft round bob will help balance the look. We love how volumizing the wispy layers are. The side swept, face-framing bangs add a contemporary touch to a classic bob. We love how messy the look is, but what's even better is that this haircut can easily be manipulated to look posh and very sophisticated!
2. Pixie with bangs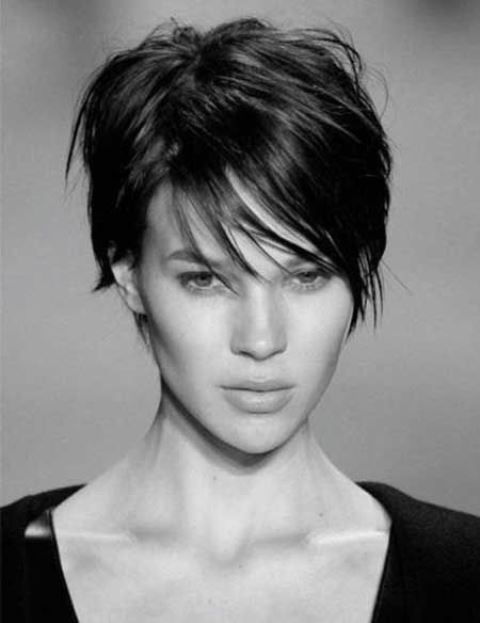 Image source: Pinterest
We can't get enough of this super edgy pixie cut with the asymmetrical bangs! The side-swept, beyond-the-brow bangs not only add a casual chic charm to your look, but also cut into the length of your face; toning it and making it look softer and rounder. Backbrush the bangs with some gel for a more sultry, formal look!
3. The Clavicut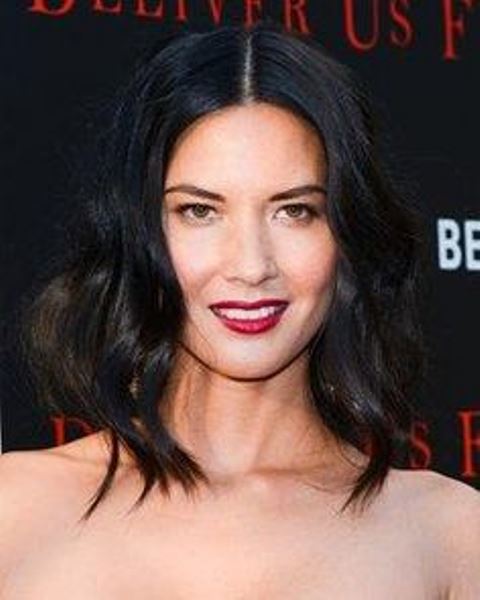 Image source: Pinterest
The Clavicut is essentially a grown-out lob, that ends at the clavicle (collar bones), hence the name. Take a cue from this Goddess of a woman, Olivia Munn, and go for a sultry look with beachy wavy hair and a simple middle part. The look is fresh, new, and incredibly stylish.
4. The curly bob
Image source: Pinterest
If you've got curly hair but still want a short bob, then we've got you covered. Go for this super chic curly bob. We love the wavy, side-swept bangs that frame the face beautifully. The look is soft, feminine, and very summery. You can tighten the curls for a more casual unkempt look, or even finger comb through to soften the curls so that you end up with beautiful beachy waves.
5. The dishevelled bob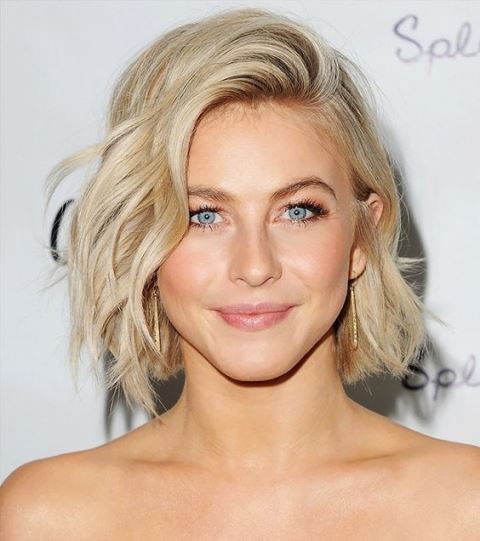 Image source: Pinterest
Julianna Hough's face, although oval, has a few sharper features than the average oval-faced individual (probably cuz she's some sort of a demigodess or something). Even so, this haircut is a surprisingly safe choice for short-hair virgins! The length is very flattering, and the choppy layers add volume to the hair (and who doesn't need a bit more volume in their hair?). The sexy loose waves and the asymmetrical front layers make the look edgy and incredibly chic!
6. The choppy lob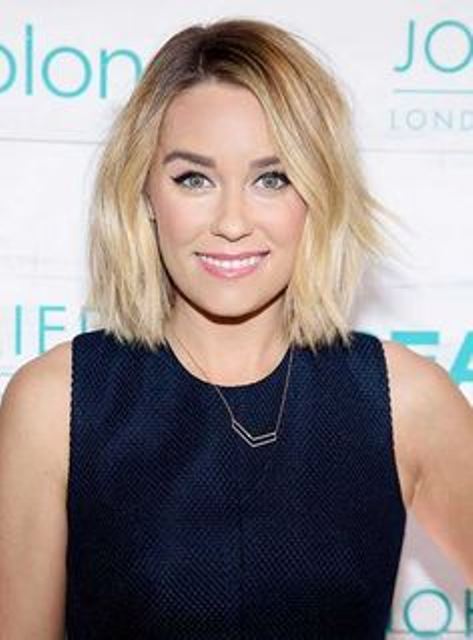 Image source: Pinterest
If you're not too confident about going super short (like you'd have to for a bob), why not try something similar to this choppy lob? Ditch the fringes and the side-swept bangs for this edgy look. We love the choppy layers and the barely-there waves. So if you're pretty low-maintenance but still want to look like a total diva, then this is the look you want to go for!
7. The asymmetrical pixie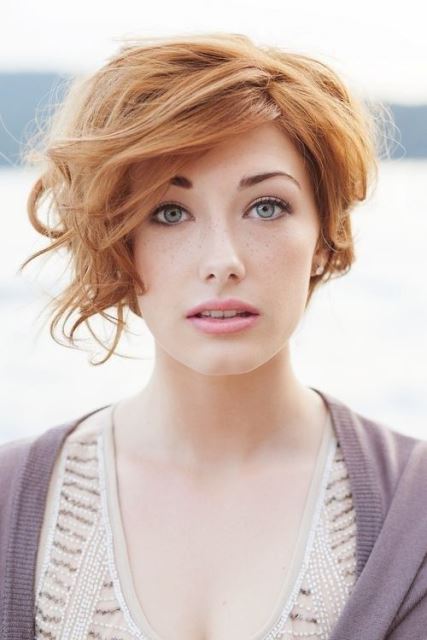 Image source: Pinterest
This haircut is probably the most otherworldly look of the lot. We'll admit, it's a bit more difficult to pull off but what's life without a little bit of risk? We can't get over the gorgeous ginger shade and the soft separated curls that are longer in the front and shorter at the back. So if you're in search of a hairstyle that will bring out your inner forest nymph, then you really need to try this haircut!
8. The sleek lob
Image source: Pinterest
The sleek lob is an absolute classic. It suits almost every face shape. So, it's of no surprise that we'd suggest it for those of you blessed with an oval-shaped face, as well! This look is a lot more matured, although it can be spritzed with some sea-salt spray for some sexy beachy waves if you want to switch up the look a bit. It's a version of the clavicut, so the length is incredibly flattering, even if you still have some baby fat left on your face!
9. The messy bob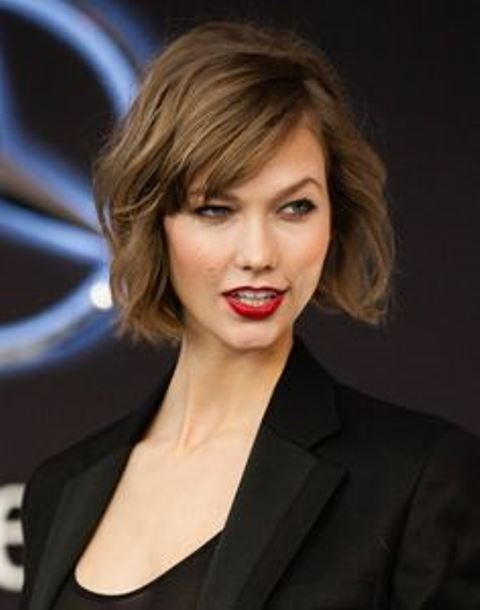 Image source: Pinterest
Let's just have a moment of silence to honor the sheer sass this woman can show by raising just one eyebrow. Okay, moving on. Not only is this bob incredibly sexy, it is also super versatile! Instead of sweeping the fringe to the side, you could let them fall straight in a super edgy way. Alternatively, you could go for sexy retro waves and pull off a "Flapper" look that will make you the talk of the town for days! Or you could go for this hairstyle exactly and slay the world with your messy haired badassery!
---
Suggested read: 20 trendy short hairstyles for round faces you can try this summer
---
10. The edgy boycut
Image source: Pinterest
Excuse us while we try to calm our fluttering hearts. This haircut is the modern-day equivalent of the classic "boycut" hairstyle. We love how androgynous the look is. This is essentially an asymmetric pixie that has been grown out a bit longer in the front. You can style it the way Kristen Stewart has, with an extreme side part and a gelled-back side. Or you could pull off an incredibly sexy faux "high-and-tight" by backbrushing the hair and gelling back the sides (to mimic a close shave). Either way, you'll slay the world with your biker-chic badassery.
11. The drastic fringe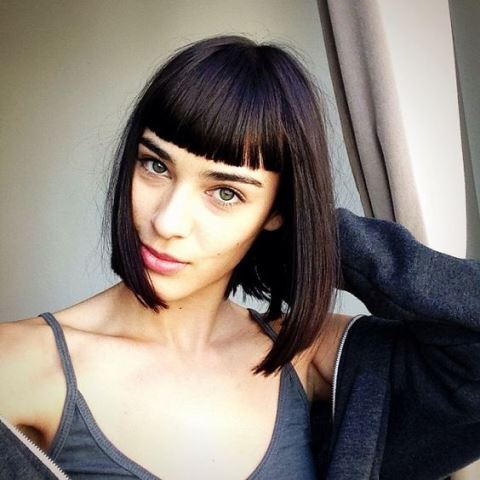 Image source: Pinterest
If you're a short-hair pro and are looking for a revolutionary hairstyle to match your BAMF personality, then give the drastic fringe a chance. This look screams high fashion. We love the asymmetric blunt lob that they've paired the fringe with. It's important that you leave the rest of your hair as simple and safe as you can (minimal layering), so that the fringe is the point of focus. If you're feeling particularly brave, you could ditch the monotone hair for a gorgeous ombré or a dip-dye hair color!
12. Retro waves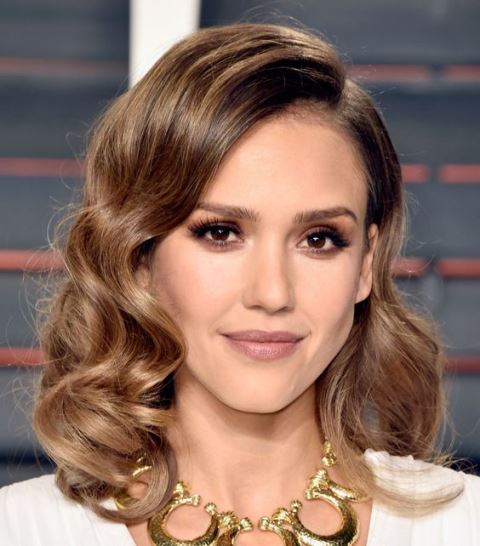 Image source: Pinterest
We love this super feminine hairdo on Jessica Alba. Retro waves have been chic and stylish since FOREVER. And they're surprisingly easy to execute too! Ditch the straightener and go all in with these side-swept curls that will make you look red carpet ready. This look exudes sophistication and class and makes us want to weep with happiness over just how beautiful it is.
13. The Queen Bey
Image source: Pinterest
We're sorry, but when the Queen does short hair, she does it like nobody has ever done before. So it must be named after her. Channel your inner diva or just pay homage to Queen Bey with this jaw-dropping, car-crashing, life-changing choppy bob. We can't quite decide where to start. The drastic ombré and the tight waves are probably our favorites! Also, this haircut is pretty low maintenance, and will look pretty fly even if it grows out quite a bit! It's an excellent short-to-long transition haircut!
14. The side shave
Image source: Pinterest
This hairstyle could easily be pulled off as an androgynous look or as a super edgy rocker-chic princess look. We love how versatile the look is. The side-shave tightens the face, making it look slim. You can go nuts with colors when you have a haircut this bold! You could go for a wintery platinum blonde, grey, or even prep for autumn with a beautiful fall-inspired ombré!
15. Storm hair
Image source: Pinterest
We have been waiting to include this hairstyle in a list for the longest time. It's finally time! We've done our waiting! Twelve years of it! In Azkaban! Sorry, we belong to way too many fandoms than we care to admit. Unless you've been living under a rock until very recently (meaning you climbed out from under that rock a couple of hours ago), you know who Storm is and what her hair looks like. Channel your inner superhero with this iconic look. Go for a shaggy bob with a thick fringe. You could choose a sleek platinum blonde, a chic grey or a badass icy blue!
16. Dark spikes
Image source: Pinterest
If her superhero avatar is too over the top for you, why not take cues from the actual woman herself! Halle Berry is KILLING the short hair game with her signature dark brown spikes! Elevate this look and make it more contemporary by ditching the gold highlights and opting for chocolate brown highlights and jet-black lowlights instead. Also, slick back the sides for a sexy "fauxhawk"!
17. Icy grey hair
Image source: Pinterest
And once again, Kristen Stewart has managed to make our knees become jelly (twice in one list, phew! We did not come prepared for this!). This look reminds us of what Elsa would have looked like if Tim Burton had made Frozen. This look is sharp and edgy and high fashion and it is simply slaying us with its fabulousness. We love the wispy straight-edged bob because it perfectly complements this drastic color. What's even more amazing about the hair color is that it will suit single skin tone ever. So go ahead and opt for this mind-blowing hair color and slay our world, you goddess, slay!
18. The soft blunt cut
Image source: Pinterest
This look is soft and very youthful. A soft blunt with minimum layering is excellent for the winter when your hair will get dry and rough. The brow-length fringe is great for those dealing with a receding hairline. The color is also very fresh and super chic!
---
Suggested read: 16 stunning and easy Game of Thrones hairstyles you can try NOW
---
19. The shaggy pixie
Image source: Pinterest
This haircut isn't so much a pixie as it is the pixie's chilled out brother. This hairstyle is great for those with thinning hair. The layering will add volume to your hair. We love how low-key badass this look is with the choppy side-fringes and the overall laidback feel it exudes. This look is super low-maintenance and a bit of finger-combing is all you need to get ready for the day!
So these were our favorite short hairstyles for oval faces. But before you commit to the chop, make sure you do your research and you know exactly what you want. Although, at the end of the day, it's your self-confidence that will make you look like a butt-kicking diva, irrespective of whether you have short hair or long!
Summary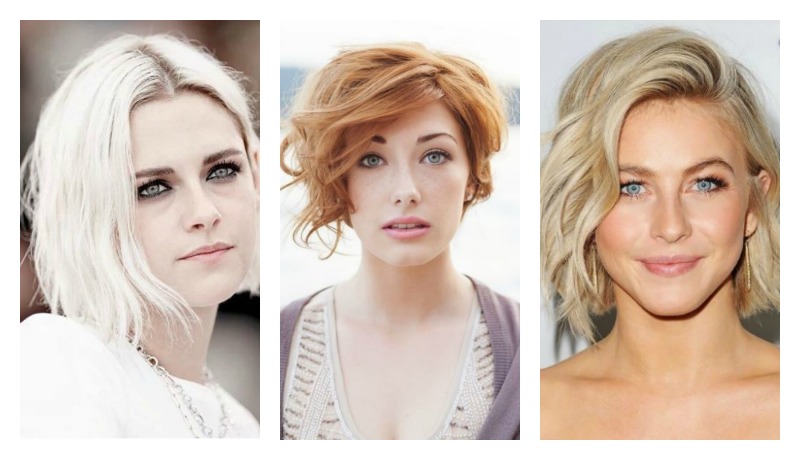 Article Name
19 Short Hairstyles For Oval Faces To Try This Summer
Author
Description
Check out these short hairstyles for oval faces that will help you look like the BAMF diva that you truly are!