When it comes to fashion, nothing rings true-r than the words coming from the horse's mouth himself! Erm…sorry peeps, let's call a spade a spade- we are talking of fashion's biggest names, fashion's greatest stars- the famous biggies who've scooped up a big place in our hearts forever. And given us some invaluable timeless fashion advice along the way. Check out 100 of the greatest quotes on fashion EVER:
1. Word.
One is never over-dressed or under-dressed with a little black dress. – Karl Lagerfeld
2. Tough job. 😛
Before you leave the house, look in the mirror and remove one accessory. – Coco Chanel
3. One step a time! 😉
I firmly believe that with the right footwear, one can rule the world. – Bette Midler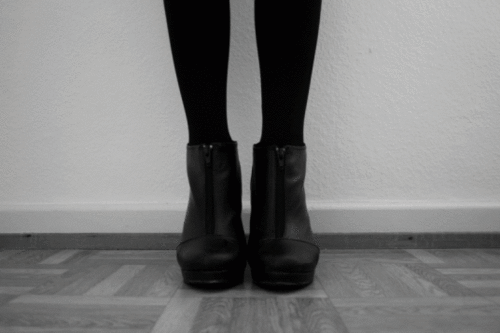 Image source: wifflegif
4. Umm, if you can carry it off…
I loathe narcissism, but I approve of vanity! – Diana Vreeland
---
Suggested read: 20 brilliant Coco Chanel quotes to light up your life with wisdom and wit
---
5. Ahem, ahem! 😉
A woman's dress should be a like a barbed-wire fence: serving its purpose without obstructing the view! – Sophia Loren
6. You could call that our 'go green' mantra! 😉
I like my money right where I can see it…hanging in my closet! – Carrie Bradshaw
7. We beg to differ – the compliments that follow do!
Nothing tastes as good as skinny feels! – Kate Moss
8. When you're too used to the view from the top! 😉
I can't concentrate in flats! – Victoria Beckham
9. And that's the confidence to wear!
I don't do fashion. I am fashion! – Coco Chanel
10. #LikeABoss
Walk like you have three men walking behind you. – Oscar de la Renta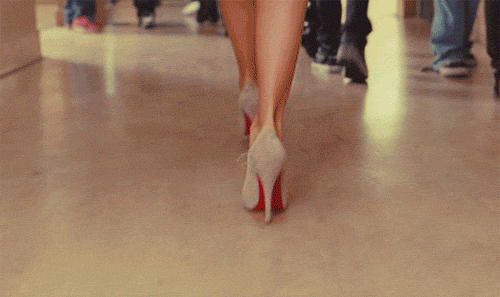 Image source: Giphy
11. And the secret is out!
You can have anything you want in life if you dress for it! – Edith Head
12. When life is a battle – don't you forget this!
Fashion is the armor to survive the reality of everyday life. – Bill Cunningham
13. The color of invincible!
When in doubt, wear red. – Bill Blass
14. And you can wear yours…
I don't design clothes. I design dreams! – Ralph Lauren
15. Right?
Clothes mean nothing until someone lives in them. – Marc Jacobs
16. So, be proud of the way you are!
Fashions fade, style is eternal. – Yves Saint Laurent
17. Be-YOU-tiful!
Anyone can get dressed up and glamorous, but it is how people dress in their days off that they are the most intriguing. – Alexander Wang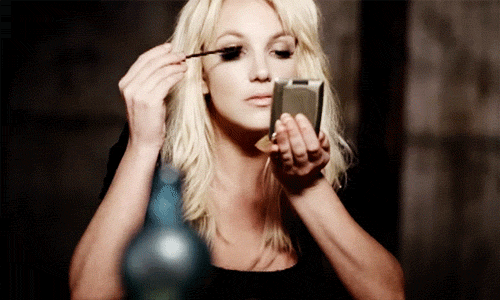 Image source: Tumblr
18. Legit question!
How can you live the high life if you do not wear the high heels? – Sonia Rykiel
19. Trends come and go, style is forever!
Don't be into trends. Don't make fashion own you, but you decide what you are, what you want to express by the way you dress and the way to live. – Gianni Versace
20.  Wear the revolution!

In difficult times, fashion is always outrageous. – Elsa Schiaparelli
21. On the path to success…
You can never take too much care over the choice of your shoes. Too many women think that they are unimportant, but the real proof of an elegant woman is what is on her feet. – Christian Dior
22. And someone said it!
Fashion is what you're offered four times a year by designers. And style is what you choose. – Lauren Hutton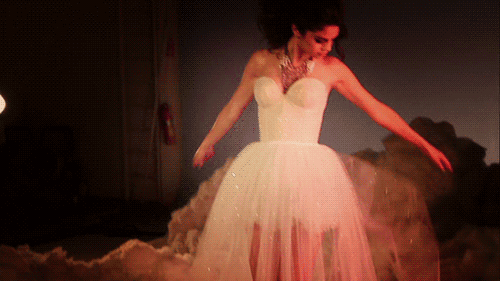 Image source: Giphy
23. Coz it's you who defines YOU!
The dress must follow the body of a woman, not the body following the shape of the dress. – Hubert de Givenchy
24. But who's to define what 'beautiful' is to us…
I know what women want. They want to be beautiful. – Valentino Garavani
25. To a fragrant future…
A woman who doesn't wear perfume has no future. – Coco Chanel
26. The show stopper style!
People will stare. Make it worth their while. – Harry Winston
27.  And that's the combo we all desire…
Luxury is the ease of a t-shirt in a very expensive dress. – Karl Lagerfeld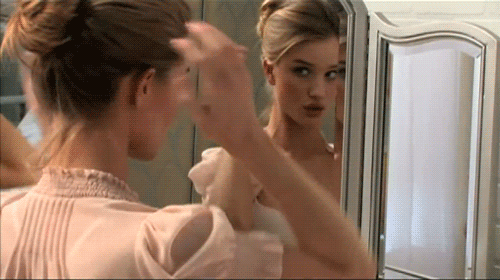 Image source: reshareit
28. I will aim a li'l bigger and higher- one stiletto maybe? 😉
And now, I'm just trying to change the world, one sequin at a time. – Lady Gaga
29. But how do we wear the sass you wear? <askance>
My look is attainable. Women can look like Audrey Hepburn by flipping out their hair, buying the large sunglasses, and the little sleeveless dresses. – Audrey Hepburn
---
Suggested read: 12 quotes on jewelry that will resonate with women all over the world
---
30. Now that is a refreshing take on poor taste..and a rich one!
A little bad taste is like a nice splash of paprika. We all need a splash of bad taste—it's hearty, it's healthy, it's physical. I think we could use more of it. No taste is what I'm against. – Diana Vreeland
31. Wow! Toughie…
Elegance is elimination. – Cristóbal Balenciaga
32. Let your style speak for you…
Style is a way to say who you are without having to speak. – Rachel Zoe
33. Argue with that… try… 😛
Men tell me that I've saved their marriages. It costs them a fortune in shoes, but it's cheaper than a divorce. So I'm still useful, you see. – Manolo Blahnik
34. The language that knows no limits…
What you wear is how you present yourself to the world, especially today, when human contacts are so quick. Fashion is instant language. – Miuccia Prada
35. And don't you forget that!
In order to be irreplaceable, one must always be different. – Coco Chanel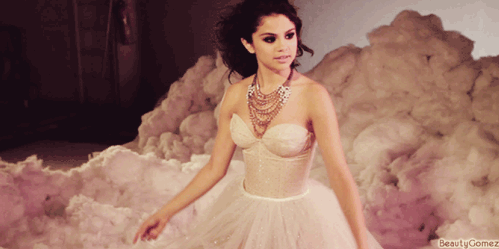 Image source: plus.google
36. And you've got it!
Attitude is everything. – Diane von Furstenberg
37. It's your class…
We must never confuse elegance with snobbery. – Yves Saint Laurent
38. Never!
Playing dress-up begins at age five and never truly ends. – Kate Spade
39. The unforgettable you!
Elegance is not standing out, but being remembered. – Giorgio Armani
40. BALANCE is key.
Your dresses should be tight enough to show you're a woman and loose enough to show you're a lady. – Edith Head
41. Ooh… now that's standing out!
The hardest thing in fashion is not to be known for a logo, but to be known for a silhouette. – Giambattista Valli
42. #MadeForEachOther
I don't approach fashion. Fashion approaches me! – Daphne Guinness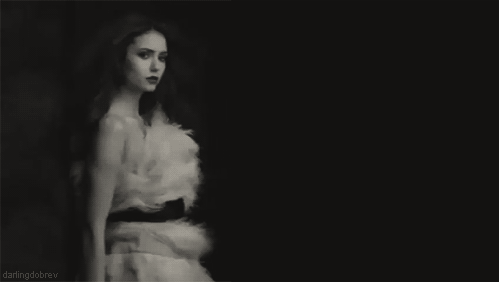 Image source: Giphy
43. And that's EVERYDAY -woah!
We have this saying, Christy and I. We don't wake up for less than $10,000 a day. – Linda Evangelista
44. Dare to be different!
My look is a cocktail. I'm not as nicely turned out as the French, but I don't care like the English. – Jane Birkin
45. And don't we know that for sure? 😉
More is more and less is a bore. – Iris Apfel
46. They are timeless!
Clothes are like a good meal, a good movie, great pieces of music. – Michael Kors
47. Don't forget your denim when you count your blessings the next time.
I wish I had invented blue jeans: the most spectacular, the most practical, the most relaxed and nonchalant. They have expression, modesty, sex appeal, simplicity—all I hope for in my clothes. – Yves Saint Laurent
48. Ignorance, right? 😛
Whoever said that money can't buy happiness, simply didn't know where to go shopping. – Bo Derek
49. And you are a lady, aren't you pearl? 😉
Big girls need big diamonds. – Elizabeth Taylor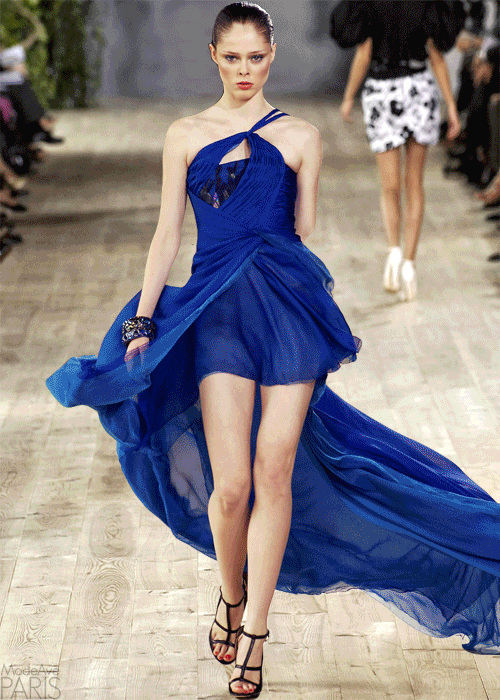 Image source: wifflegif
50. Now here's a NO we need to learn…
Sweatpants are a sign of defeat. You lost control of your life so you bought some sweatpants. – Karl Lagerfeld
51. The never-ending show of style…a tapestry, if you will!

The best fashion show is definitely on the street. Always has been, and always will be. – Bill Cunningham
52. Couldn't agree more – #TheBeautyOfBlack
Women who wear black lead colorful lives. – Neiman Marcus
53. And it's still too soon to stop! 😉
All my life I've pursued the perfect red. – Diana Vreeland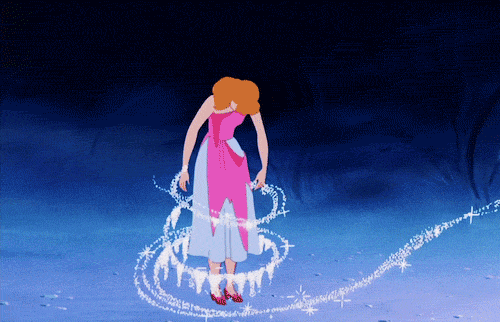 Image source: Giphy
54. Word.
The most beautiful makeup for a woman is passion. But cosmetics are easier to buy. – Yves Saint Laurent
55. #TheFemalePerspective
I never worry about diets. The only carrots that interest me are the number of carats in diamonds. – Mae West
56. And that is what makes all the difference.
The best things in life are free. The second best are very expensive. – Coco Chanel
57. And boy, do we love to exclaim a lot!!!
I've always thought of accessories as the exclamation point of a woman's outfit. – Michael Kors
58. Either way, you're beautiful!
Beauty, to me, is about being comfortable in your own skin. That, or a kick-ass red lipstick. – Gwyneth Paltrow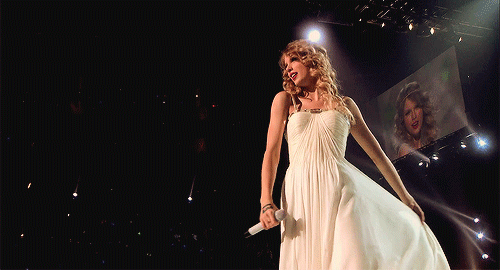 Image source: redbeacon
59. The best fashion tip ever…
You cannot fake chic but you can be chic and fake fur.  – Karl Lagerfeld
60. #TheGeekyFashionTruth
I've always thought of the T-shirt as the Alpha and Omega of the fashion alphabet.  – Giorgio Armani
61. Fashion 101
Women should look like women. A piece of cardboard has no sexuality. – Alexander McQueen
62. #LikeABoss
Style is wearing an evening dress to McDonald's, wearing heels to play football. It is personality, confidence and seduction. – John Galliano
---
Suggested read: 14 unrequited love poems that are sure to resonate with you
---
63. Hell yeah!
Fashion wasn't what you wore someplace anymore; it was the whole reason for going. – Andy Warhol
64. So fricking true!
If I think about it too much, I can't get dressed. – Daphne Guinness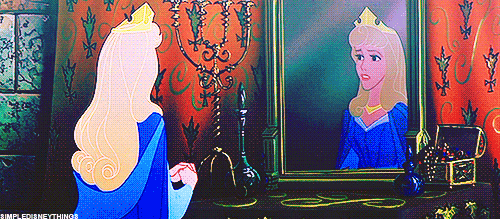 Image source: favim
65. #ShoppingGoals
Buy less, choose well. – Vivienne Westwood
66. The naked truth!
Luxury bags make your life more pleasant, make you dream, give you confidence, and show your neighbors you're doing well. – Karl Lagerfeld
67. Find just the one for you…
There is a shade of red for every woman. – Audrey Hepburn
68. The secret is out…
As far as I'm concerned, leopard is a neutral. – Jenna Lyons
69. Well said, Dior, well said!
Real elegance is everywhere, especially in the things that don't show. – Christian Dior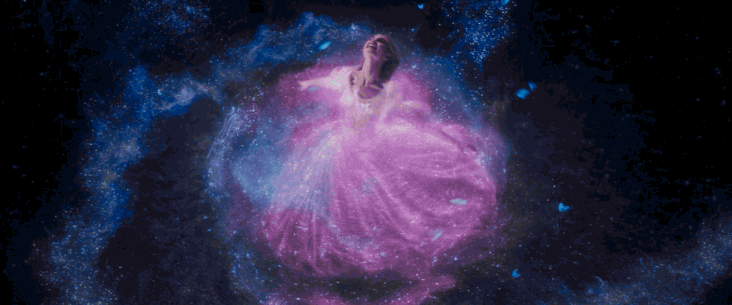 Image source: Pinterest
70. And that's all that matters…
Let the others have the beauty. I've got the charisma. – Carine Roitfeld
71. Coz it is!
Treat your makeup like jewelry for the face. – Francois Nars
72. For the love of the classics- black and white…
Women think of all colors except the absence of color. I have said that black has it all. White too. Their beauty is absolute. It is the perfect harmony. – Coco Chanel
73. The recipe to win the world…
Pour yourself a drink, put on some lipstick and pull yourself together. – Elizabeth Taylor
74. Celebrating the style of womanhood!
I design for the woman who loves being a woman. – Diane von Furstenberg
75. The elegant etiquette…
Dressing well is a form of good manners. – Tom Ford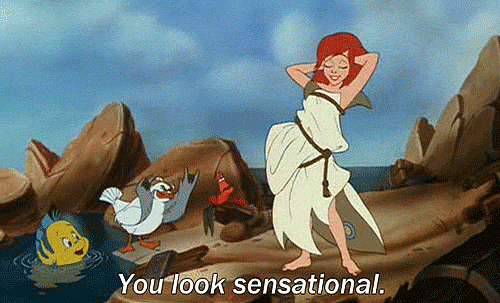 Image source: Tumblr
76. Walk the walk of life…
It's really hard to walk in a single woman's shoes. That's why we need really special ones now and then to make the walk a little more fun. – Carrie Bradshaw
77. So, follow your heart!
If you wear things you adore, you just look better. – Margherita Missoni
78. Coz that's where the confidence steps in…
I can be naked as long as I'm wearing the right pair of shoes. – Anna Dello Russo
79. And no, this is no sarcasm (No, no, no!)
Crying is for plain women. Pretty women go shopping. – Oscar Wilde
80. Style with your heart and wear yourself!
I wear my sort of clothes to save me the trouble of deciding which clothes to wear. – Katharine Hepburn
81. The cycle that never ends…
Trendy is the last stage before tacky. – Karl Lagerfeld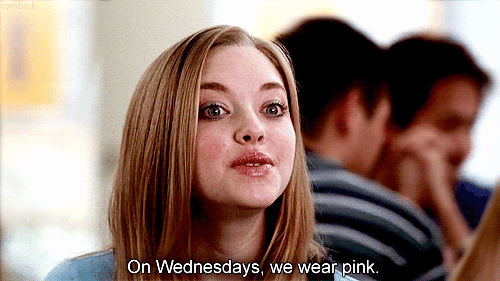 Image source: Tumblr
82. ANYTHING!
If your hair is done properly and you're wearing good shoes, you can get away with anything. – Iris Apfel
83. That's the spirit…
I like being a woman, even in a man's world. After all, men can't wear dresses, but we can wear the pants. – Whitney Houston
84. The best move ever!
If I'm going dancing, then I wear the highest heels with the shortest dress. – Kate Moss
85. There's our spirit-animal!
I make clothes, women make fashion. – Azzedine Alaia
86. #PearlsArePerfect
Pearls are always appropriate. – Jackie Kennedy Onassis
87. Choose the side!
Do you prefer fashion victim or ensembly challenged? – Cher Horowitz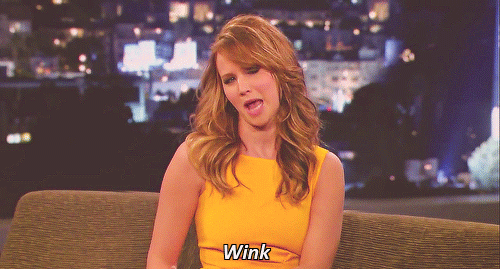 Image source: pinkypink
88. The kind of fashion that never dies…
My fashion advice is to have a flattering mirror and then forget about it. -Vivienne Westwood
89. Just sense it right!
A woman's perfume tells more about her than her handwriting. – Christian Dior
90. The TRUTH served naked… 😉
Girls do not dress for boys. They dress for themselves, and of course, each other. If girls dressed for boys, they'd just walk around naked at all times. – Betsey Johnson
91. A wish we all wish for!
I want to die with my blue jeans on. – Andy Warhol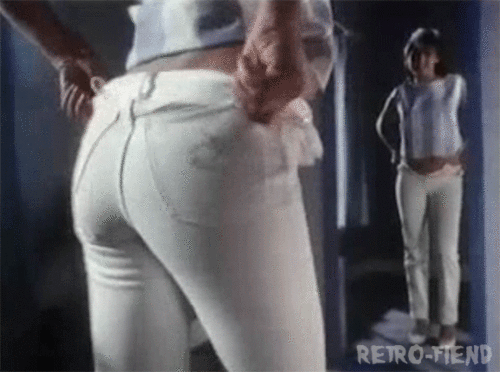 Image source: Giphy
92. And you'll never know…
Do I make fashion mistakes? Yes, but I won't say what. – Domenico Dolce
93. Oops, the secret is out…
Women dress alike all over the world: they dress to be annoying to other women. – Elsa Schiaparelli
94. Isn't it?
You can never be too rich or too thin. – Wallis Simpson, Duchess of Windsor
95. Yep…
I actually used to smile a lot in pictures. I think I only stopped smiling when I got into fashion. Fashion stole my smile! – Victoria Beckham
---
Suggested read: 35 Carrie Bradshaw quotes that are lessons on how to live, love, laugh
---
96. Word.
A relationship is like couture—if it doesn't fit perfectly, it's a disaster. – Carrie Bradshaw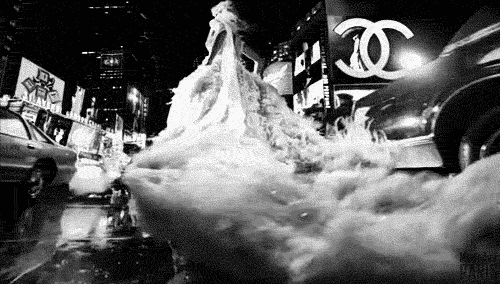 Image source: Tumblr
97. For the love of black…
I think in black. – Gareth Pugh
98. AGE is but a number…
You're never too old to play. You're only too old for low-rise jeans. – Ellen Degeneres
99. Sssshhhh…
Anything is possible with sunshine and a little pink. – Lilly Pulitzer
100. And you always will…
I adore artifice. I always have. – Diana Vreeland
And even after a hundred quotes on fashion, it doesn't seem enough, right? 😉
Featured image source: Pinterest
Summary
Article Name
Top 100 Quotes On Fashion That Will Make Every Fashionista's Heart Skip A Beat
Author
Description
Because these quotes on fashion are truly words to live by - for a fashionista or a commoner.