The fashion industry is one of the most versatile industries in the world, and now it is trying to become an inclusive industry as well, something it has been criticized for ignoring for quite a while now. While previously, stick thin skinny models on the runway and on magazine spreads was the norm, more and more people are being scouted and recruited because of how much they stand out. Included in this list of "unique" people are androgynous models, an addition that we are ever grateful for.
---
Suggested read: 12 Indie Brand Clothing Companies That You Should Definitely Check Out
---
Breaking gender-stereotypes and smashing heteronormativity, these androgynous models have shown the world that you can be beautiful without being traditionally masculine or feminine. Perhaps the trend was set off by the insane fame received by Ruby Rose, star of the hit TV series Orange is the New Black and certified badass and also an actual goddess. However, the list doesn't start and end with Ruby Rose. There are a whole bunch of people who are androgynous, and also supermodels. Here are some of the models that we can't stop drooling over.
Elliott Sailors
Elliott Sailors used to model women's wear before she decided to get a haircut that changed her life. She started to model for menswear as well, which caught the eye of a number of high profile photographers and magazines, and I don't blame them because do you see that angelic face?! She has been featured in a number of important magazines such as Harper's Bazaar and Monrowe Magazine. If you don't follow her on Instagram, I suggest you do so right now.
Erika Linder
Erika Lander is one of the most famous faces in the fashion industry, and is also a forerunner when it comes to androgynous supermodels. She has modeled both men's and women's clothes for high-end publications and walked on the runway for reputable fashion designers like Tom Ford and Louis Vuitton. Because of her unique look, she has also portrayed characters such as a young Leonardo di Caprio and Amelia Earhart for various magazines. If you are to follow her on Instagram, make sure you wear sunglasses to deal with such dazzling beauty. Cheers.
David Chiang
David Chiang is a Taiwanese model, and also casually one of the most beautiful people to ever exist, thank you very much. We aren't really surprised with how in-demand he is right now, considering that he made his debut in 2010 with Alexander McQueen. Yup. The Alexander McQueen. The list of high profile magazines he has been featured in includes Client Magazine, Candy, Gravure Magazine, GQ Style in China and Taiwan, Vogue, Elle Men China, and many, many more. Currently, he is waiting to walk the Victoria's Secret fashion show with a pair of wings and can you hear me screaming "Give it to him already" from here? Yeah.
Jack Paulo
This face is giving me LIFE. There is nothing subtle or understated about the over-the-top, in-your-face beauty of Jack Paulo, who is also one of the most famous andro models ever. He is originally of Portuguese descent, lives in Paris, and is living his best life, looking beautiful, getting great gigs, and blessing everyone's collective Instagram feeds with gorgeous selfies which he thankfully posts quite often. Go follow him, fam.
Andreja Pejic
Even though Pejic mainly models women's clothes now, she is still considered one of the most iconic faces of the fashion industry, and there are also pictures of her hob-nobbing with the likes of Taylor Swift and David and Victoria Beckham. In fact, she is considered the first androgynous model ever, which is probably why any mention of andro models will inevitably spark a discussion about Andreja. She came out a transgender in 2013, and her career only took off at a faster rate after that.
She has been featured in the best magazines in the world, such as Harper's Bazaar, GQ, Elle, L'Officiel, Marie Claire, Fashion, Vogue, Purple, Love, Dazed and Confused, Numero, etc. Pretty iconic, right?
Summary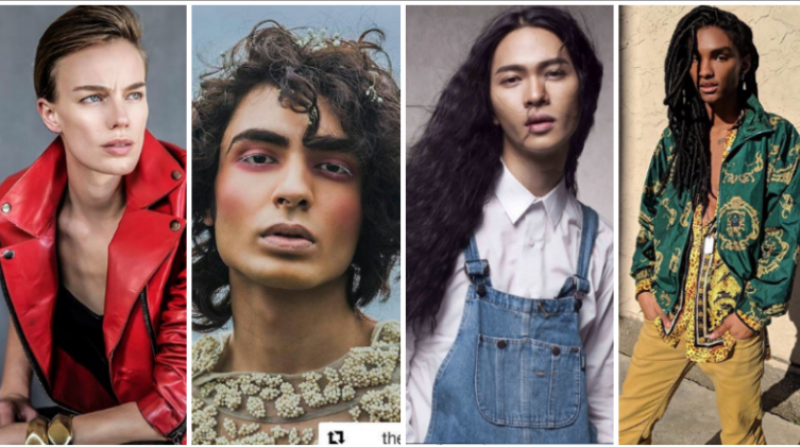 Article Name
13 Androgynous Models We Are Borderline Obsessed With
Author
Description
Need someone to fall desperately in love with? No worries. I have collected the world's most beautoful androgynous models for your viewing pleasure.
Read the rest of the article:
Next