Fast and Furious star, Vin Diesel, and his model partner of almost seven years, Paloma Jiménez are all set to welcome their third child together. The couple is parents to daughter Hania Riley, 6 ½, and son Vincent Sinclair, 4 ½.
Image source: Google, copyright-free image under Creative Commons License
But this news has put the brakes on a planned Abu Dhabi premiere of the latest installment in the popular Fast and Furious movie franchise, which was also one of the locations used in the movie. For those who live under a rock, it is a popular street-racing action movie franchise.
The 47-year-old star is notorious for guarding his personal life, not having publicly announced neither of his children's births. Vin made the only public appearance with his partner and kids on August 26th, 2013, when he received his star on the Hollywood Walk of Fame.
Since the baby is due around the same time as the premiere of Furious 7, Vin Diesel has apparently backed out of the Abu Dhabi premiere, which was scheduled for March 10th. The movie is to hit theaters on April 3rd.
A source was quoted as saying,
"He wants to be with his family at the birth; it's a beautiful thing. What human being wouldn't?"
Now though, the premiere will happen on April 1st in Los Angeles, where the movie franchise took shape all those years ago. According to a studio source, Universal Pictures is "happy to premiere the film in LA, birthplace of the franchise, where a core fan base exists."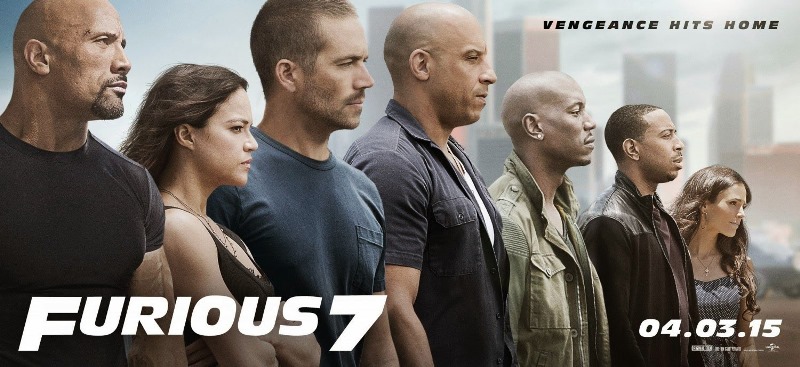 Image source: Google, copyright-free image under Creative Commons License
Vin Diesel and the late Paul Walker were the faces of the movie franchise, with the former's Dominic Toretto and the latter's cop-turned-street racer Brian O'Conner playing the central characters. When Paul died on November 30th, 2013, in a tragic car accident, the studio declared an indeterminate hiatus from shooting further. Eventually, the shoot resumed and the release date got pushed from July 2014 to April 2015. Apart from Diesel and Walker, the latest installment also stars Dwayne Johnson, Ludacris, Michelle Rodriguez, Tyrese Gibson, and Jordana Brewster, who was Walker's character's love interest.
Since the launch of the first movie in the Fast and Furious franchise back in 2001, it has raked in a whopping $2.38 billion worldwide. Fast & Furious 6, which was the most recent installment in the franchise, reportedly earned $788.7 million worldwide.
Walker, who was a friend of Diesel's, was influential in his path to parenthood, shared the latter. Diesel opened up about his daughter's delivery back in April 2008, stating that,
"I say to Paul, 'You know, should I be in the delivery room or how's that going to work?' And he says, 'You know, so many guys will tell you, "Don't do it … you can't stomach it … you'll never look at the girl the same," [but] it's the best thing you'll ever do in your life.'"
He continued with,
"[I] did everything but literally pull her out. I cut the umbilical cord. I was more present than I could ever have dreamed of, but the bonding that that allowed for with my daughter is priceless."
Back in late November, around the time of Walker's first death anniversary, Diesel took to Facebook to share a picture of Walker with his daughter, Hania, saying,
"He was an important part of my transition into fatherhood."
Although Paul Walker's death was tragic, Vin Diesel is ready to welcome the newest member of their family. We congratulate the happy couple!
Featured image source: Google, copyright-free image under Creative Commons License
Summary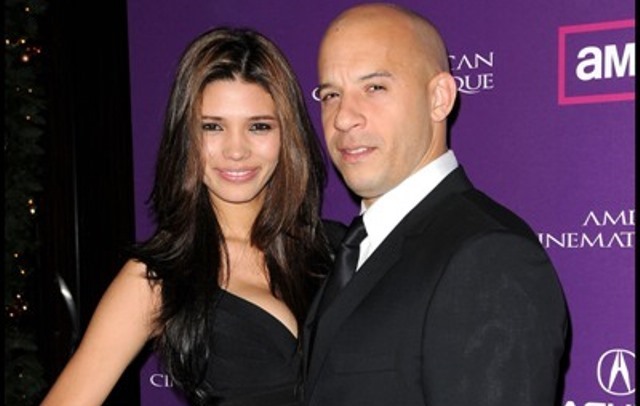 Article Name
Vin Diesel and his partner are expecting their third child
Author
Description
Vin Diesel, the star of the Fast and Furious movie franchise, is all set to welcome the newest member of his family along with his partner, Paloma Jimenez.