In 'head over feels' appreciation of Lisa Kudrow, the woman who made the ditsy yet adorable 'Smelly cat' singer immortal, I would like to write a post about the kooky, eccentric, and free-spirt Phoebe Buffay. Despite having been given a deceptively one-note character, she held her own right since the pilot, deploying the full force of her innate and natural comic talent. I remember the Phoebe Buffay quotes with a flirtatious vibe only she could've taught me, and try and redo her lines in front of the mirror with an attempt at the same crunchy and scrumptious 'spell' that her raw magnetism cast upon us. Not only was she not 'just a dumb blonde with an ass that won't quit,' but she was a person infused with infectious energy, irresistible positivity, a decidedly unorthodox approach to life, an affinity for new-age spiritualism, a love for all people and things, and goodness of heart that one does not quite find too much of – not nowadays, anyway!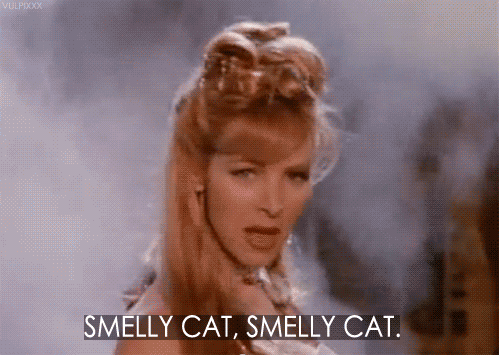 Image source: Google, copyright-free image under Creative Commons License
Of course, she had her own li'l flaws but her delightful quirkiness made us forget all about it – in her, I even loved the deployment of sexuality 'the strongest tool at her disposal' as a way of getting her way. Remember that epic moment when she half-pounces over Chandler whilst dancing for him at the one-upping game at 'they don't know that we know that they know!' <can't stop laughing> Plus, remember her 'zero excuses' policy in the first episode itself – "I wish I could but I don't want to" – she captured hearts ever since and has never loosened the grip. It is the essentially Phoebe Buffay quotes as these and so many more that make us love Phoebe or maybe, Regina Phalange or even better yet, Princess Consuela Bananahammock, but if she's a friend, she'd be Valerie, isn't it? 😉 And amidst all the love our hearts are always up for showering on the uber-confident and always-a-live-wire Phoebe Buffay, she taught us quite a few things about love, all in her Phoebe Buffay-ish style!
---
Suggested read: 5 types of friend who make your single life colorful
---
Here are the lessons in emotional grounding that you can pick up from Phoebe Buffay, as she teaches you more than a thing or two about love in all its forms, across all ten seasons:
1. Unconditional nature of love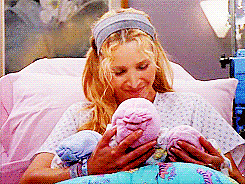 Phoebe Buffay gave us the most touching and perhaps, the most poignant moment of FRIENDS, with her very own 'moment with the babies.' In choosing to carry those babies for her baby brother Frank, she not only gave us an example of selfless love, but in giving them away (despite her wish to keep one), elevated the act to the highest plane possible. And despite what Joey might make us believe about there really being no such thing as a 'selfless good deed,' we still give Phoebe this one. Her act not only gave us a glimpse of the magnanimity of her heart but had us latching onto its inherent goodness by being with her, despite being completely aware that there is nothing in it for her! Not practically, anyway! Of course, we love Monica and Rachel for telling her that she'd not have to do the 'mom-thing' and that's a good thing – coz she will be 'cool Aunt Phoebe.' And we bet she is!
2. The belief in the mysterious power of the universe to shower love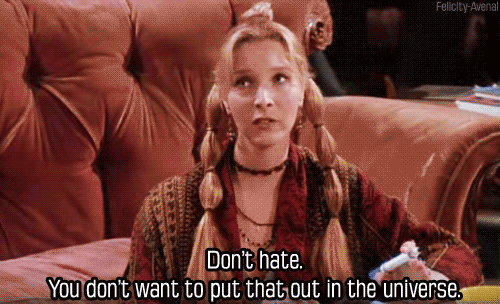 Not only does she tell her friends not to put out negative feelings in the universe and cleanse the negativity around them, she also believes in the power of the universe to send love her way! Of course, she does well to shout some profanities to those up there, when the heavens send a jerk her way! And she rules out 'Santa Claus On Prozac' too, but we aren't complaining – coz she meets someone she deserves, and soon! J And with Mike, the universe is 'really talking.' 😉
3. With complete vulnerability (and honesty) comes pure bliss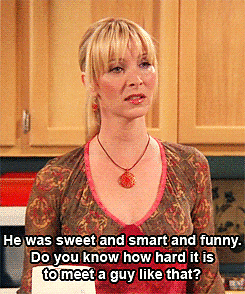 When she meets Mike, Ross (being Ross) upsets her about how she has never really had a serious relationship in life! And she pretends to play along with Ross' lie about her nine-year-old relationship with the make-believe freelance kite designer, Vikram! Yet, after an involved lie that lasts about two minutes, her 'honest' self takes over and she comes clean with Mike. Because she knows that Mike is a sweet, smart, and funny guy (a type hard to come by) and values him. She 'feels' that it is a REAL possibility at having a serious relationship, that she hasn't quite had a taste of up until now and owns up to her lie! In opening up about what could possibly be a thought that might shake up most guys, she wins not only our hearts but gets Mike's too! You cannot expect to experience the complete novelty of an emotion such as love if you only allow it to travel so far! Open up, be vulnerable, and taste bliss! Says Phoebe Buffay!
4. The most important rules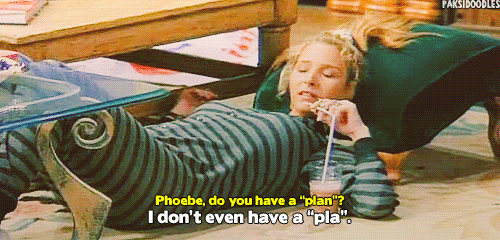 Phoebe Buffay gave us the most important rules, when it came to dating. She taught us that 'boyfriends and girlfriends may come and go … but this [friendship] is for life.' She taught us that it is important to hold onto one's principles, even if you like someone insanely (remember Gary?), and that despite all her seemingly impractical moves, she has got her sh*t together. She proves as much by being critically aware of men and their ways, being self-aware in that she does not even have a 'pla' and by still piecing it all together. She also taught us (vis-à-vis Precious, of course) that one needs to walk away from a potentially doomed relationship or a cheating partner with dignity! And all this despite having the hardest life among them all, whine-free!
---
Suggested read: How to know if you he/she is 'the ONE'?
---
5. The Lobster theory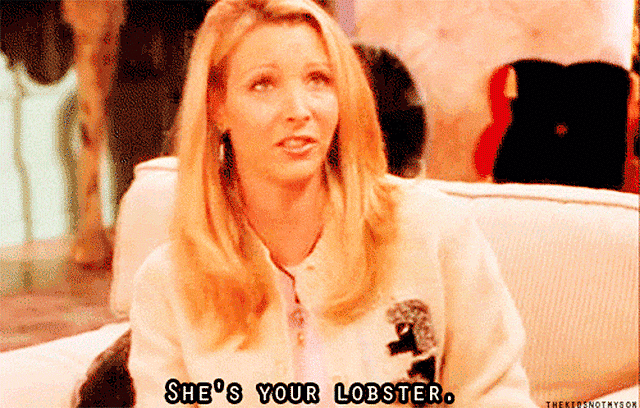 Can anyone FORGET the lobster theory? <in Chandler intonation> 😉 She taught us that Ross and Rachel are meant to be, just like lobsters. Coz old lobster couples can still be seen, walking around their tanks, holding claws. If Phoebe says it is a known fact, it counts as a known fact. And was she right? Well, Rachel got off the plane, didn't she? 😉
6. The art of handling conflicting emotions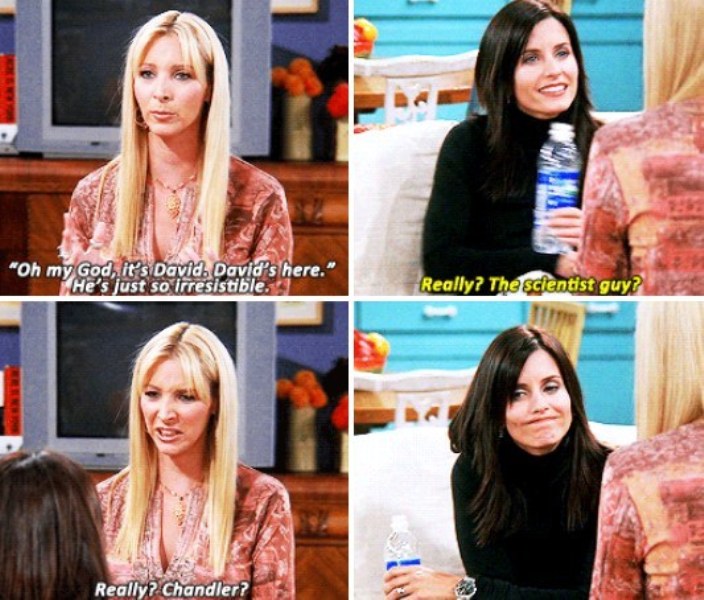 When Mike and Phoebe are going out, Phoebe's old flame David (the guy she has ever really felt a powerful connection to) visits her and she cannot bring herself to tell him she is seeing someone else. She discusses it with Monica and feels immensely guilty about lying. But whilst they converse, Monica does not get Phoebe's partiality for David – a juncture at which Phoebe has no qualms to call out Monica. And that is the reason we love the street-smart kickass 'Smelly Cat' singer – Phoebe Buffay! And since her conscience is her universe, she comes clean with both guys soon afterward! Could you BE any more in love with her? <again, Chandler style> 😉
7. Channeling the whacky-sexy, unadulterated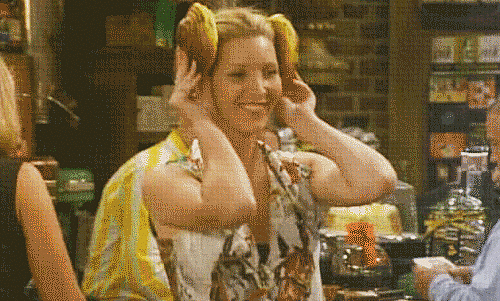 Do I even need to back this one up? Her sexual spirit animal is alive and kicking at all times! We see it in her uninhibited exercise of her carnal energies with her lover, her dirty, raunchy talk, her kinky ideas of lovemaking, the 'naughty girl' avatar at night, and of course, even her suggestions to her friends. Don't you remember how endearing this one thing in the Princess Leia episode was?
8. Ohh, the delicious and delectable flirting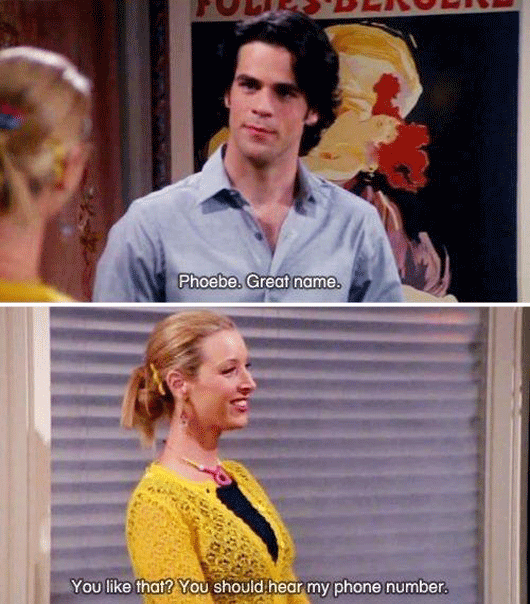 She is original and men dig that. The scene where she walks in to meet Rachel at her office and finds out about the 'hired li'l treat' Tag, evinces the same! Originality – SCORE! 😉
---
Suggested read: 8 surefire signs that you are more than just friends
---
9. Good things come to those who wait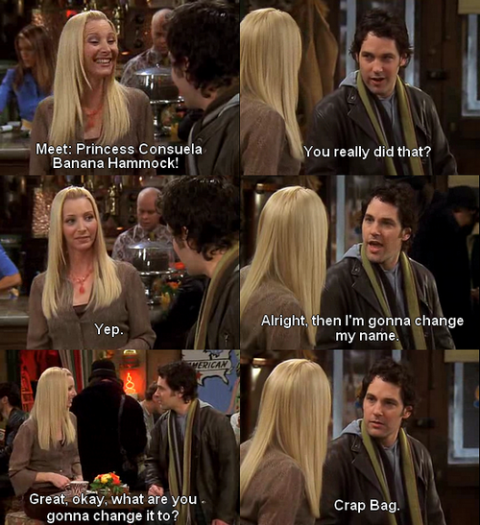 Despite not having had a serious relationship ever in 30 years, she meets and falls in love with the guy who shall be her 'home' and her 'happily-ever-after' forever! Patience pays – boyfriend cleansing rituals, not so much!! 😉
Thanks Pheebs!
"That's short for Phoebe? I thought that was just what we called each other!"  😉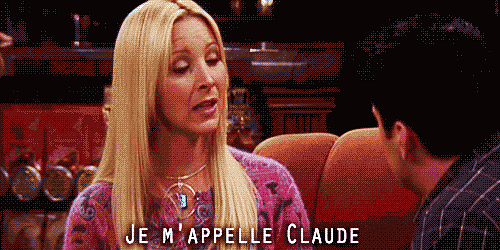 and of course, our FRIEND Pheebs taught us much more – tiny dancer to Tony Danza, Rozanna to Ross cannn, 'bear claw,' 'turkey leg,' and 'old lady,' and who can forget – 'Je M' apelle Claude!!' isn't it? 😉
Featured image source: Google, copyright-free image under Creative Commons License
Summary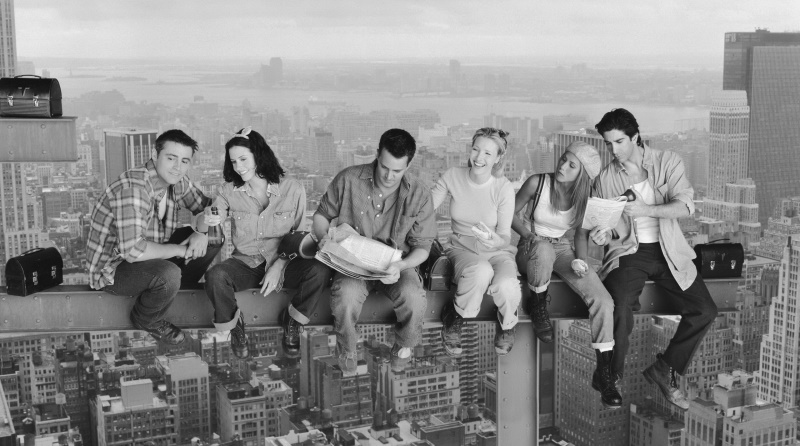 Article Name
Weird Love Lessons From Phoebe Buffay Quotes
Author
Description
If you loved Phoebe Buffay from the popular sitcom FRIENDS, you're going to love these weird love lessons from Phoebe Buffay quotes even more! Check it out.