Jennifer Aniston and fiancé Justin Theroux have tied the knot – in a secret ceremony, no less! Wednesday night is said to have been when the private ceremony took place at their home in Bel Air. And this is not the first celebrity couple to pull off a secret wedding. There's Mila Kunis and Ashton Kutcher, Johnny Depp and Amber Heard (before their private island ceremony), TV star Stana Katic got hitched to her longtime boyfriend, Kris Brkljac, and so many other celeb couples.
Apparently, Aniston told her friends that she was throwing a surprise birthday party for Theroux, who turns 44 on August 10th, and the duo got hitched instead. Indeed it was a surprise – for the guests!
Image source: Pinterest
Celebrities in attendance include FRIENDS co-stars and best pals Lisa Kudrow and Courteney Cox, Chelsea Handler, John Krasinski, Howard Stern, Sia, Scott Campbell, Emily Blunt, Ellen DeGeneres, Lake Bell, Jason Bateman, Orlando Bloom, Jimmy Kimmel, Rachel McAdams, Samantha Ronson, Sandra Bullock, Tobey McGuire, Jennifer Meyer, and Terry Richardson. It has been months since the paparazzi has been speculating as to when the media favorites would get married, and the couple go and pull off a secret ceremony, at their home, with no one the wiser!
---
Suggested read: Mila Kunis and Ashton Kutcher get hitched in a secret ceremony
---
As news of the surprise birthday party got around, TMZ managed to get a few shots of the cake, which resembled a pair of muppet characters of a man and a woman, and of a pastor entering their home, Wednesday. This was enough to send the media into a frenzy and a lot of speculation. When the couple's reps were contacted for comment, they kept mum about it.
According to sources, a large wooden deck was set up in the couple's Bel Air mansion backyard, filled with cozy nooks for lounging along with elegant seating arrangements for 74 people, festooned with casual ottomans. Party staffers were seen busy getting everything in order for the surprise wedding ceremony.
Image source: Flickr
Aniston and Theroux, although ran in similar circles for years, began dating after shooting for their 2012 comedy, Wanderlust. A year and a half after they started going out, Theroux popped the question in August 2012, with a whopping 8-carat diamond.
This is Thereoux's first marriage and Aniston's second, who divorced Brad Pitt in October 2005.
Speaking to People about her fiancé, Aniston gushed, "Justin was the best thing this decade," about her 40s.
Awwwww!
Congratulations to the newlyweds!
Story update on 7th August, 2015
Jennifer Aniston and Justin Theroux, who tied the knot in a secret ceremony in their Bel Air mansion on Wednesday night, are not the only couple to pull off a paparazzi-free ceremony in recent times. Seems like Hollywood celebs want their private moments to remain private, between close friends and family.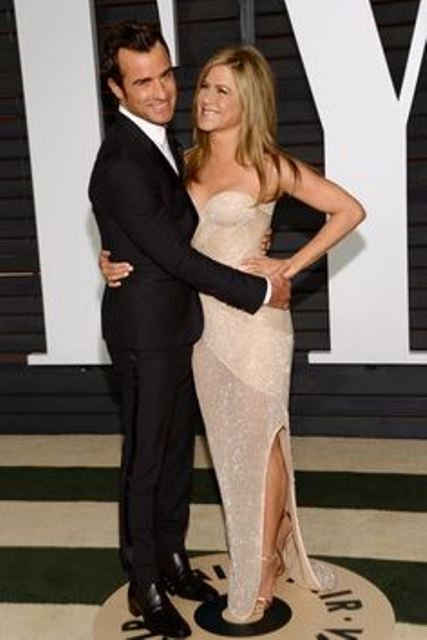 Image source: Pinterest
New details have emerged since the wedding Wednesday night. Take a look:
1. The couple's backyard was transformed into a beautiful dinner party setting, which could seat at least 75 guests.
2. The giant tables were surrounded by comfy chairs and decorated with candles.
3. A wide flooring was added to create a dance floor for the guests.
4. According to E! News, the bride, Jennifer Aniston's makeup was done by her longtime makeup artist Angela Levin and stylist Chris McMillan worked on her tresses.
5. The newlyweds were serenaded by Sia with their own private concert by the Australian singer. Sia apparently performed her hit, 'Chandelier.'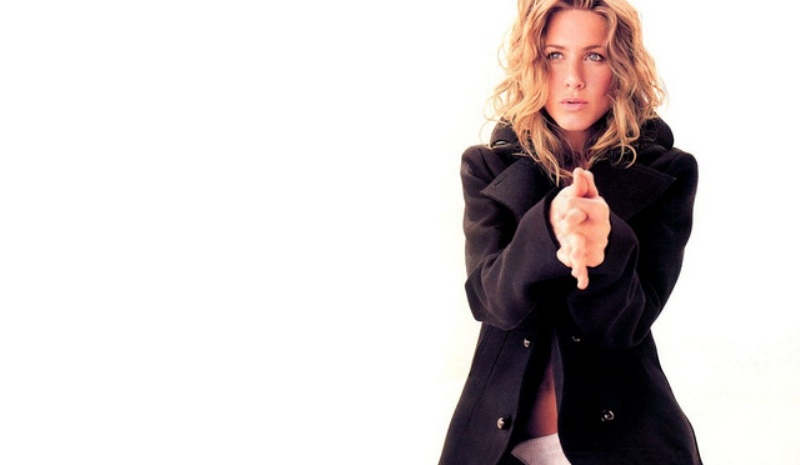 Image source: Flickr
6. Music during the party included Michael Jackson's 'Billy Jean,' and a hearty rendition of 'Happy Birthday,' for Theroux, who turns 44 on Monday, August 10th 
7. Longtime BFF and FRIENDS costar, Courteney Cox, 51, was one of the last to leave the party, having partied till 3AM.
8. The newlywed couple took off to Bora Bora on Thursday morning for their honeymoon.
9. Shortly after the couple swapped vows, Justin's cousin posted a tweet, welcoming Jennifer to the family: 'Welcome Jennifer Theroux!!' she wrote.
How cute is that!
Congratulations again to Jennifer Aniston and Justin Theroux!
Featured image source: Pinterest
Summary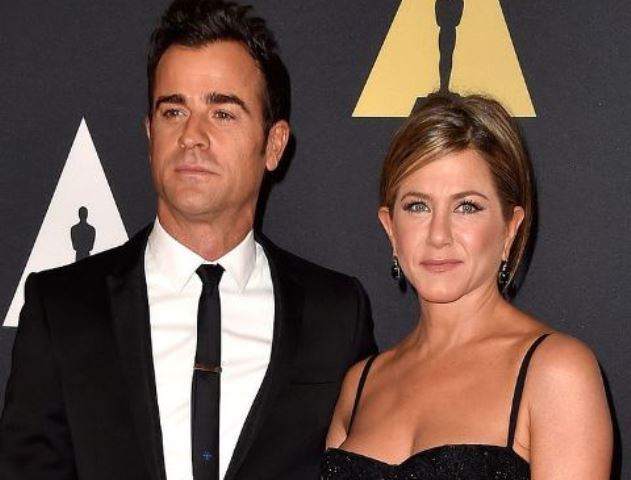 Article Name
Jennifer Aniston And Justin Theroux Tie The Knot In A Private Ceremony
Author
Description
FRIENDS star Jennifer Aniston has apparently tied the knot with fiancé, Justin Theroux, in a private ceremony at their Bel Air home on Wednesday.