Who says marriages are made in heaven? With the most bizarre things happening all over the world, some not-quite-heaven-fixed matches have come to the fore. Wondering what I am getting at? Nothing except that you may soon receive a wedding invite for your bestie's D-day and the groom shall be her brand new Asus notebook! Or maybe called for a bachelorette to celebrate the last day of your BFF's singledom before she is her Manolo Blahnik's forever!
No, I haven't lost it but you sure might- when you read people just go ahead and say 'I do' to the weirdest of THINGS! Wonder what they 'DO" after! 😛 Go on and read these #weirdwedding stories and you will probably want to time travel in the past to a world which was sane… 
1. The French Perfection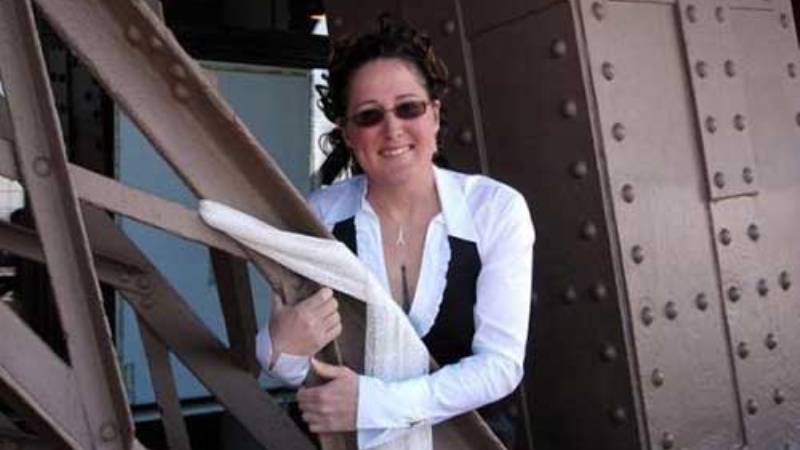 Erika La Tour Eiffel (is her surname giving you any hints?) got married to the Eiffel tower. She has been attracted towards several objects in her life. She is an eminent archer and the credit goes to her love for bows. The lady claimed to be in a relationship with a fence too. Her madness for the Eiffel tower tied her to this French perfection lifelong and she considers it to be her partner.
2. Fiancé got late? Move on and get married to something else
India is known for its staunch customs and traditions. A woman named Salvita was to get married to Chaman Singh, an army police officer. When the officer got stranded at the borders, his picture was stuck to a pot and the ceremony continued as usual. I just think they'd been smoking pot, don't you?
---
Suggested read: 12 things NOT to blurt when your girlfriend comes out of the closet
---
3. When Naagraj intervened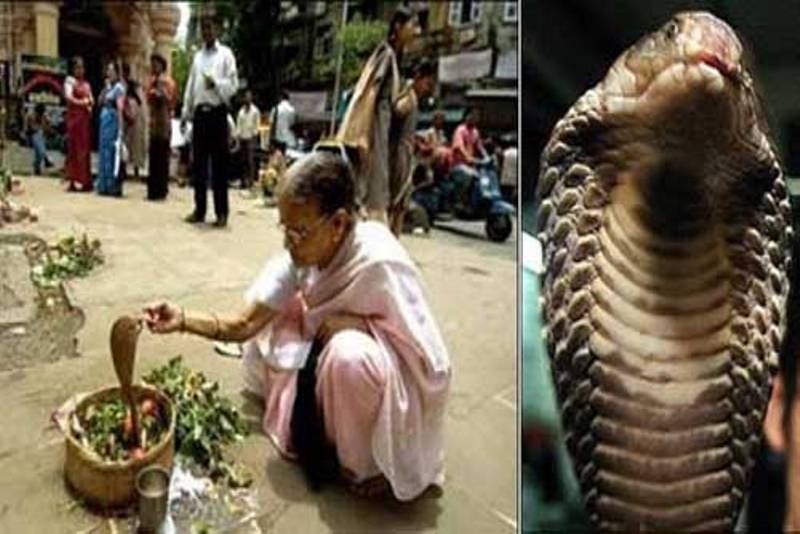 Ahh, love and snakes- the perfect…umm..oxymoron? Not quite for this woman. A woman falling head over heels for a snake is yet another typical marriage mystery in India. Bimbala Das didn't even bother that her groom (snake) never turned up for the wedding and she ended up marrying a snake brass statue.
4. Love for the dying cat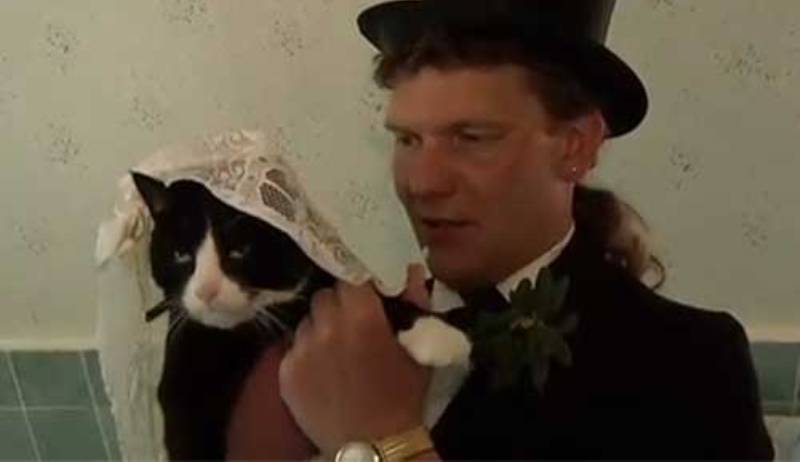 A German man's love (or maybe pity) for his terminally ill cat helped him take this bold step of getting married to his cute little pet. People were sensible enough not to support him in this act, but then an actress in the form of an angel turned up to stand as the witness to this stupidity.
5. When you have a lack in life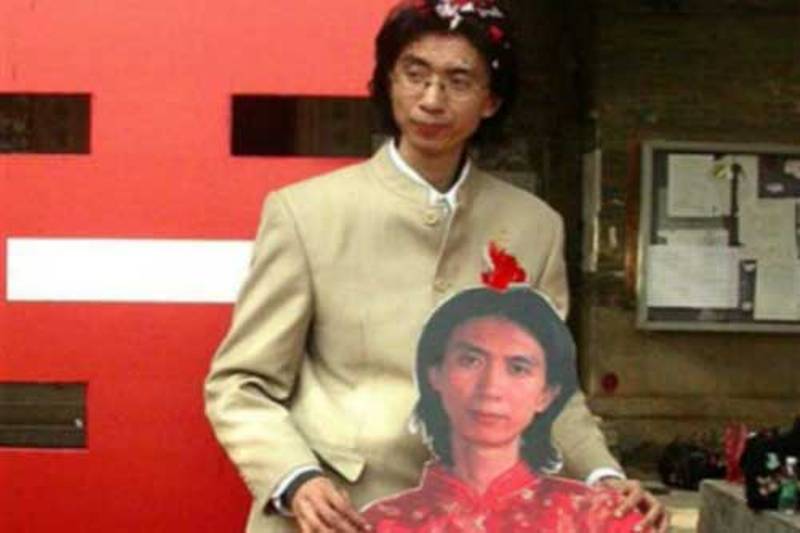 What can be more bizarre than knowing about a man marrying his own self? Liu Ye, a man from China probably was self-obsessed or virtually invisible to the girls in China. This crazy man got a cardboard cut-out of his own self and vowed to love him all throughout his life. Seriously, China- not cool!
6. At least they will get laid
Korean man Lee Jin took a huggable pillow as his lovely wedded wife. The pillow had a face drawn on it on the wedding day and looked stunning in the beautiful wedding gown. He had named it 'Dakimakura' and well she must be a great partner in bed. 😉
7. If she is cute, marry her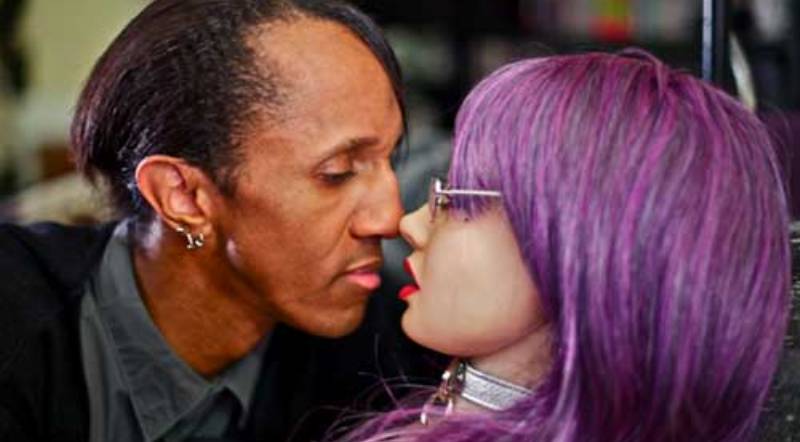 Everard Cunion has a fascination for collecting realistic dolls. He has in total 12 different dolls in his residence and in the year 2008, he went on to tie the knot with Caroline. Yeah, no prizes for guessing- she's a DOLL! She was his favourite among all the 12 he owned; and the man avers "She provides me with a lot of things that I can't get out of an organic partner, like… quiet!" Well, too far for quiet? I'd say!
8. You call a ride a ride
If you happen to take more than 3000 rides of a roller coaster at an amusement park you too'd develop feelings for 'him'. No? Well, not for Amy Wolfe because she has been married to 1001 Nachts. Probably her brain went storming owing to these successive rides all throughout these years. Poor soul, eh? 😛
---
Suggested read: Sexual orientations you MUST know about in today's day and age
---
9. Superstition played its toll
Yet another weird wedding case in India. A farmer afraid of being cursed due to hitting two dogs to death ultimately married a dog and vowed to regard her as his wife all throughout his life. I wonder if she gives him love bites! 😛
10. Karma's Kool Kick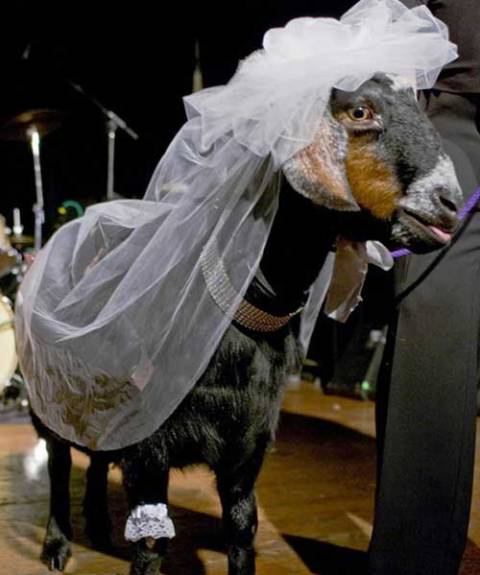 In Sudan, there is a law that dictates that if a man is caught sleeping with a woman, he must marry her to keep the honour of her family. Charles Tomb, a man from Sudan was caught assaulting a goat therefore, had to keep 'her' honor!  Also, he paid a hefty sum as dowry to the goat's owner! Karma…as they say..is a ….!
Summary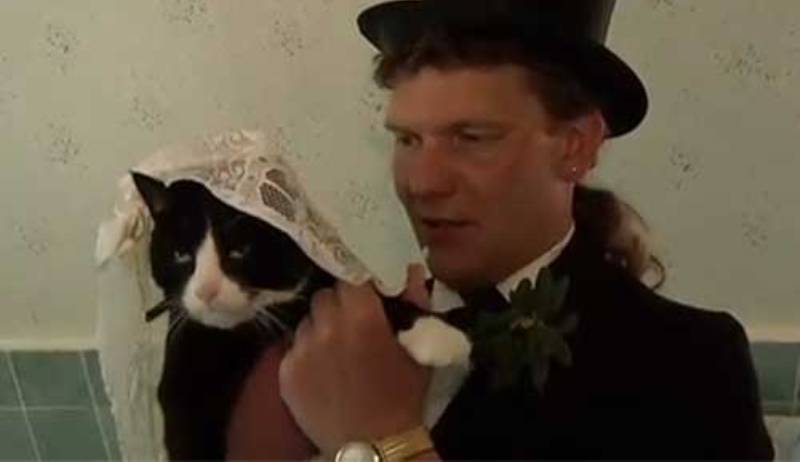 Article Name
#WeirdWeddings These People Got Married To... Some Really Weird Things!
Author
Description
And the award for the most weird wedding goes to......umm...I can't decide, you decide!