Did you know that you can have the perfect solution for all your beauty troubles and all you need is the right oil? Well, yes! So, here's all you need to know about the three major categories of beauty oils.
Feast on the beauty benefits of these beauty oils, after all, they are named so for a reason!
The essential oils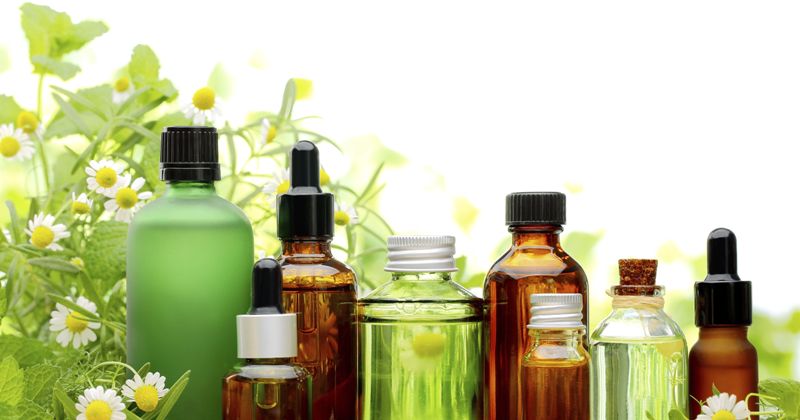 Image source: cleftofthehills
These are the oils that have a high fragrance and many potential beauty benefits for you.
1. Calendula
Great in minimizing your under-eye bags, this oil works wonders in cutting down the redness and swelling, inflammation, and acne.
---
Suggested read: The greatest benefits of tea tree oil for your skin and hair
---
2. Chamomile
With azulene calming your skin, it assures to soothe your sunburns, psoriasis, eczema, acne scars, and spider veins.
3. Eucalyptus
Known best for the healing properties, it repels all natural insects.
4. Geranium
The anti-aging, astringent, and antioxidant properties means that you'll have a tighter skin, a better cell growth, and fewer wrinkles.
5. Jasmine
It improves your elasticity, fades acne scars and stretch marks, and brightens skin concoctions for you.
6. Lavender
Know best for helping you sleep calmly, it is equally great in cutting your hair loss and even soothe your headaches.
7. Peppermint
It remedies the irritation of allergic reactions (and poison ivy) and gives you great relief in calming our headaches and clearing your sinuses.
8. Rosemary
Its powerful scent energizes your senses and clears your mind. It promotes your blood circulation, calms your aching muscles, and even cuts down the joint pain.
9. Thyme
A natural treatment for acne, its antibacterial properties treats pimples, and even promises a oil-clear toning in various recipes.
10. Ylang-ylang
It has a stress relieving scent and works wonderfully on bettering the growth and thickness of your hair.
The base oils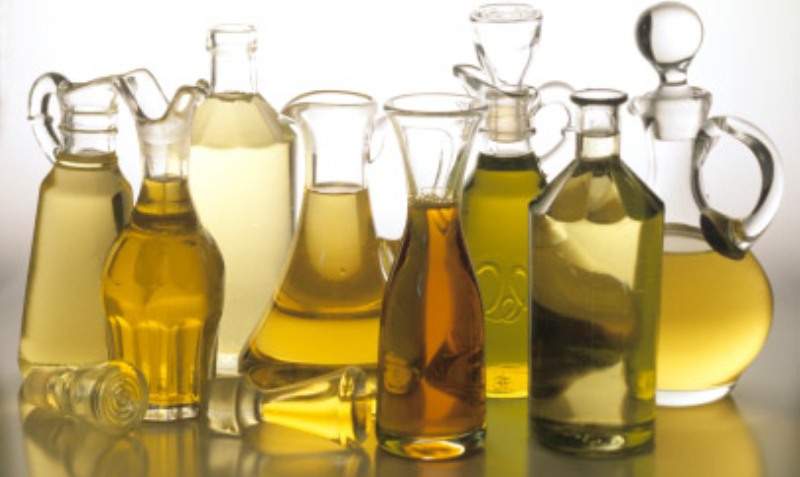 Image source: essentialoils
The hydration property of these oils makes them a major part of your beauty oil recipe.
1. Argan
It has a nutty scent and promises to moisturize your skin, nails, and hair with its vital fatty acids and vitamin E.
2. Avocado
This oil supplies you the goodness of the antioxidants and omega-3 fatty acids for keeping your skin smooth and healthy.
3. Coconut
Easy to absorb, coconut oil comes with the benefits of its antibacterial properties along with its skin-friendly vitamin E, protein, and fatty acids.
4. Grape seed
It provides you with linoleic acid, anti-inflammatory, astringent, and healing properties, making it best for acne-prone skin.
5. Jojoba
It is works wonders in regulating your epidermis's natural oil production. A great moisturizing choice for women with oily skin.
6. Olive
The antioxidant-rich properties of this oil makes it perfect for eczema and dry skin, and the vitamin E and A promise you anti-aging results as well.
7. Sesame
A respected choice in Ayurvedic medicine, nothing beats sesame oil to fight the bacteria, viruses, high cholesterol, sunburns, and skin allergies.
8. Sweet almond
It remedies your dark spots, giving you a more even tone and is matchless in clearing the dead skin cells from your skin.
The treatment oils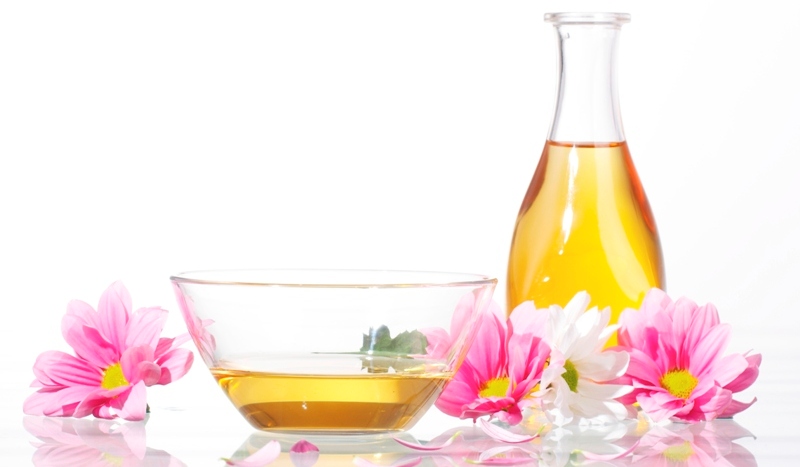 Image source: tamthyme
The oils that help you cure target ailments like dry scalp, wrinkles, swelling, etc.
1. Aloe Vera
It works great on a number of skin irritations and is best for treating psoriasis, dandruff, and eczema.
2. Arnica
Nothing beats the effortless with which this fragrant oil remedies your bruising, pain, swelling, and betters your circulation.
3. Carrot seed
A promising shield against the UV damage, this vitamin A and beta-carotene rich oil detox your skin and promotes your cell growth as well.
4. Castor
It seals the moisture in your coarse hair and comes with remarkable hair growth abilities – an elixir for hair loss.
5. Evening primrose
A redeeming choice for eczema, its moisturizing properties and natural fatty acids promise to better your inflammation and irritation.
---
Suggested read: The very best benefits of lavender and lavender oil for your skin and hair
---
6. Rose hip
A celebrated cure for stretch marks, the lycopene and vitamin C of the oil helps in rejuvenating your skin and better your elasticity.
7. Tea tree
This oil brings you a cure for many things – infection, acne, dandruff, insect bites, nail fungus, lice, bacteria, and many more.
And it's a happy beauty time for you from here on!
Featured image source: tamthyme
Summary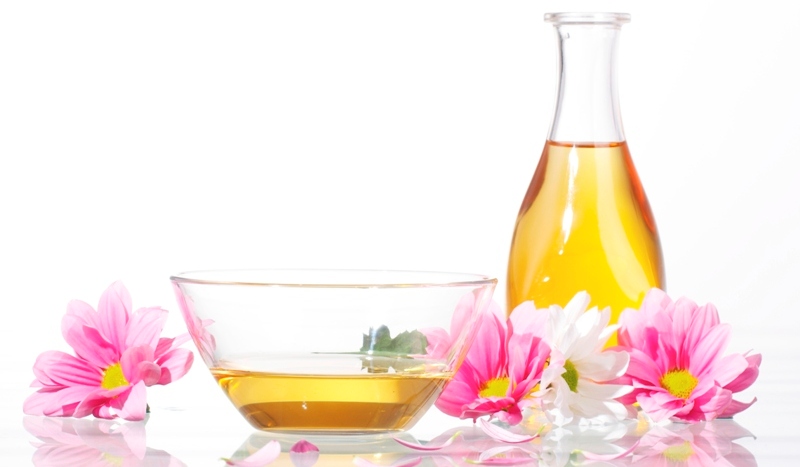 Article Name
Your One-stop Guide To All The Essential Beauty Oils
Author
Description
Beauty oils are all you need to kiss your beauty troubles away!