It is the day and age of online shopping. People no more have qualms about buying things off the internet, and in fact, it has become the normal way of buying stuff. Not only can you buy things from shopping sites, but also from Instagram and Facebook! Social media is one of the biggest platforms to market your company, which is why indie brands and small companies have found a platform to showcase their beautiful products, and gain more "followers" and consequently, more buyers.
---
Suggested read: 17 Interior Design Instagram Accounts You Need To Follow For Major Décor Inspiration!
---
Speaking of gorgeous things you can buy online, there are a number of indie brand clothing companies which are present on Instagram, which is literally a hipster's dream come true. Mainstream branded clothing is not only expensive, but most of the time boring. However if you are a unique dressers, and you are looking for the right kind of clothes to match your personality and can't seem to find it on the racks of H&M and Forever 21, then you can check out these indie brand clothing companies which have a huge presence on Instagram, and ship you the most good-looking clothes ever.
1. Intentionally Blank (@intentionallyblank)
Intentionally Blank is an online store which launched with a variety of shoes, and since then has even forayed into the wonderful world of androgynous clothing. It has wonderful, stylish, oversized coats and jackets and fun shirts which you could literally sacrifice an arm to own.
They still have their line of shoes, which are made to fit all kinds of people and suit your personal taste, no matter how unconventional it is! The best part is, they ship to most parts of the world, and have frequent sales and offers!
2. Alternative Apparel
If you are searching for comfort clothing, which is beautiful and also good for the environment, then you should check out Alternative Apparel. The brand is all about pastel shades, soft clothes and minimalistic designs which create an impact. They are also super conscious of the environment, and all the products they make are eco-friendly.
Imagine how cool it is that you can wear amazing clothes, and reduce your carbon footprint as well? They have printed sweatshirts, dresses, jackets and everything else you can imagine. To add to it all, their Instagram game is on point.
3. Mogra Designs
Mogra Designs is an India-based clothing brand, which has the most beautiful clothes ever. If you have been searching for that perfect ethnic dress, and have been unable to find it in any of the stores because all they have is normie stuff, then you can check out this places, which has dresses, tunics, and much more!
Their designs are simple, classic, and make use of some of the most ingenious color combinations which will take your wardrobe to the next level. This Boho brand is something that everyone should be following and shopping from. They also ship worldwide!
Summary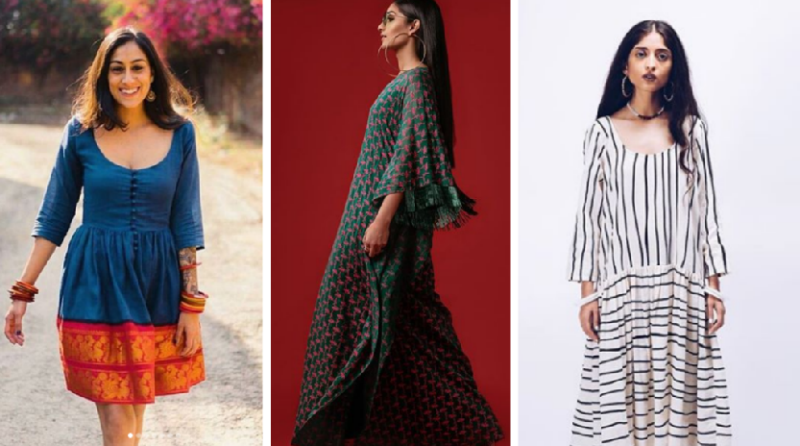 Article Name
12 Indie Brand Clothing Companies That You Should Definitely Check Out
Author
Description
Tired of boring, mainstream clothes? Check out these amazing and affordable indie brand clothing companies that you can follow and shop from, on Instagram!
Read the rest of the article:
Next