6. MARS
Things frozen in things, things that look like marble, glittery things and things that are perfect for the pop culture that you are trying to thrive in is what you will find in this Indie jewelry store in New Zealand. If I were to say their jewelry was "quirky" then I would be subjecting them to gross understatement.
All their jewelry is hand-made, and they have all kinds, starting from glitter teardrops to icicle frozen stars with foil inside (I made that up). Whatever it is, it looks hella cool. Also, Solange Knowles is a fan, and if Solange is a fan, I'm a fan.
7. DHORA
What happens when you combine tribal jewelry with modern aesthetics? You get perfection of course, duh. This online jewelry store in India is the stuff that your jewelry dreams are made of, if you are into quirky yet traditional jewelry which takes your outfit to a whole other level.
They have everything that you can dream of, starting from cuffs to chokers to earrings to things that are supposed to be earrings, but don't resemble anything like a ring whatsoever, but looks super cool anyway. Another plus point is that is that their Instagram game is on point, so once you are on there, you will want to buy EVERYTHING (not sure if that is a good thing or a bad thing).
8. Faris
This online store is an example in how to create literal magic out of jewelry. It pushes the boundary of what we imagine conventional jewelry to look like, and the result is absolutely breathtaking. If you are looking for a way to spice up your clothes and your outfit without spending a whole lot of money on precious metals and heavy jewelry (which is also kind of boring after you've seen a list like this).
You'll find loud, bold and beautiful on this account, and also find every day, minimalistic chic jewelry on Faris if you go through their website. They have some of the most beautiful stuff, and a lot of cool pictures from where you can take inspiration, when you are trying to find new and innovative ways in which you can wear your own jewelry!
9. Eurumme
Most of these the brands on here are all about hand-crafted jewelry, but there is something about this one that make it seem as though the piece was made for you, and you only, and isn't that what jewelry is all about? About feeling special- like you are the only one in the world who can wear something like that?
The pieces on here are simply breathtaking, using nature motifs like wood, crafted from precious and semi-precious metals. The delicacy and precision with which they are made makes these pieces look out of this world and to be honest, this is the kind of thing I could sell my kidney to own.
---
Suggested read: 18 Travel Blogs On Instagram That You Should Follow Right Now
---
10. Quirksmith
With some of the coolest pieces in gold, silver and brass, Quirksmith is slowly growing to become one of the most popular online jewelry stores in India. If you are looking for a unique collection of jewelry, then look no further than Quirksmith which has cuffs, ear climbers, septum rings, cummerbunds, and anklets in incredibly unique designs.
If you are into tattoos and quotes on your body, but have commitment issues which is why you can't get tattoos, then you can have your favorite thing customized into jewelry and wear it on your body and look super cool while doing it. They have a huge fan following and I am just about to add to it, because I am pretty sure every one of you reading this will fall in love with the collection that they have on offer!
These were the 10 best Instagram jewelry stores that I have curated for you to stalk and buy from, and to also show that Instagram has a world of things to offer beyond a stalkerish insight into the life of celebs. Go nuts shopping for stuff that you would definitely not find in your local bazaar!
Featured image source: Instagram
Summary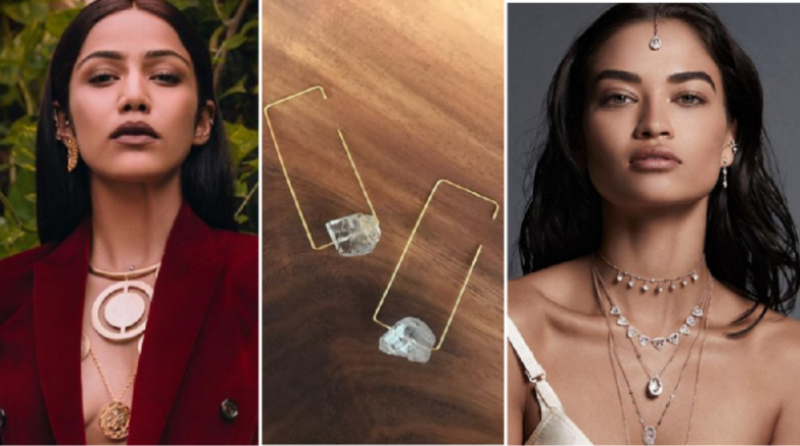 Article Name
10 Instagram Jewelry Store That Will Put Big Brands To Shame
Author
Description
Check out some of the most drool-worthy Instagram jewelry accounts, that will seriously improve your wardrobe game and make you look unique and fabulous!