6. Eyes Wide Shut
If Tom Cruise is in it, do we even need to expound on the 'hotness' quotient?? 😉 Yes, and add to that his chance entry into a secret society's orgy. Oohhh, is it getting hot in here?? 😉 The movie is rife with sexual tension and the energy is so palpable that you can almost feel it crawl up your skin and melt your insides. Do watch this one with a special one!!
7. Sex, Lies And Videotape
Crude, raw, and unfiltered, this one is as blunt as it gets. With an array of intimate sexual moments replete with incendiary conversations about carnal pleasure, this one shall leave you shocked to the core. Sometimes in a subtle manner, sometimes not so much! Smoldering sexuality, scathing humor, and an ever-so-more intriguing web of sex, lies, and videotapes, this one is a must watch for all who love the effortless seductive allure of a powerful plot with riveting performances and real, relatable experiences.
8. Last Tango In Paris
Only Marlon Brando could have played such vulnerability and craving with so much credibility!! Agreeing to anonymous sex with a married woman, using butter as a lubricant, detached sex, sexual release, outlet for pent-up emotions and the complexity of the two central characters makes this film alter the face of an entire art form in the genre. A revolution as it were, the movie is most definitely an enigma, much like the characters that build it. The fact that sex, as a potent vehicle, serves to fulfill two contrasting and varying needs of two different individuals involved in mutual intercourse is what makes the film's moments come alive with sparkling reality. A primal instinct, treated in its naked form, in relation to something that nowhere vacillates between idealistic dreams and fancies and romantic aspirations is the movie's definite plus.
9. Lie With Me
When a sexually voracious woman meets a guy who incites within her passions hithertofore unknown to her, she seeks him out to take him. However, when he retreats, her explosive reaction causes her to set out on a journey of conquering her own demons to transcend the realm of the purely physical to reach out for an emotional fulfillment she craves and now has had a taste of. This might not be too much heart-food but definitely warms up other parts of you! The sex is hot and the uninhibited performances of Lauren Lee Smith and Eric Balfour are a carnal treat!!
10. I Am Love
This one shall tease and please! Tilda Swinton stars in this rather bold movie that not only showcases her socially unacceptable love for her much younger cook but also unearths her defiant rage owing to her increasing disillusionment with the patriarchal family structure and dynamic. Bold gestures, seductive background score, sheer brilliance of metaphoric rendition of the simmering passion between the illicit lovers and the flawless performances makes this one a movie that truly knows how to push the right buttons the right way!! 😉
So, there you go- eroticism handed out to you on a platter, with just the right garnish and sprinkle of some food-for-thought. Try these out while you wait for the big arrival of the V-day!!
Featured image source: Google, copyright-free image under Creative Commons License
Summary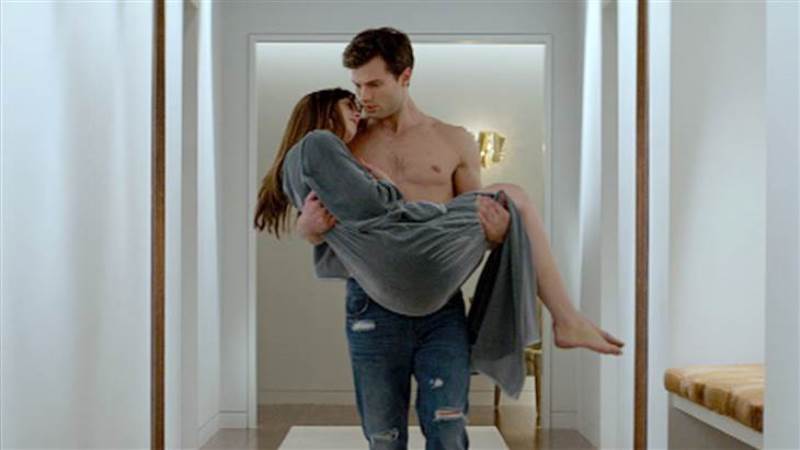 Article Name
10 movies to watch to get you in the mood for Fifty Shades of Grey
Author
Description
A hot treat for the final hotttt treat. Ten movies that will get you in the mood for Fifty Shades of Grey!! Watch'em all.