"Give a girl the right shoes, and she can conquer the world." – Marilyn Monroe
Marilyn always had her priorities straight – well almost always. When you place a lot of emphasis on style, you should be very selective about your shoe choices.
When someone looks at my closet and they give me a judgmental look when they see how much clothing I own, they should understand that the number of shoes I have is even more staggering. If you are a girl, you are likely to understand what shoes mean to me.
---
Suggested read: How to choose and wear the right kind of heels
---
If you are thinking of sizing up your closet because you want to have the best pair of shoes for every occasion, you have come to the right place. I will take you through 10 must-have shoes every girl should consider investing in. These 'must-haves' are based on common occasions and events we need to dress up for.
1. Black Pumps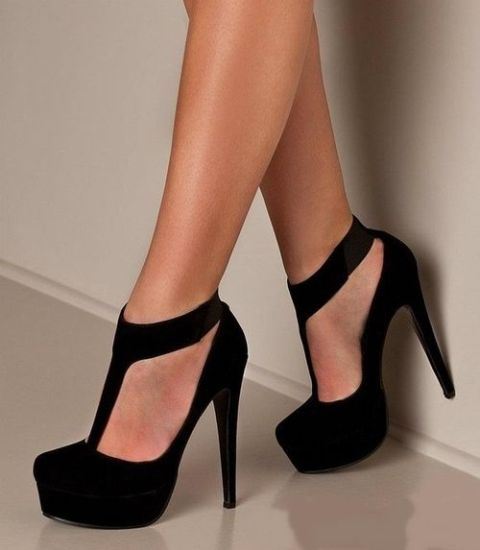 Image source: Pinterest
If you don't have a pair of black pumps in your closet, you should definitely consider buying a pair soon. Black pumps are the go-to choice for many working women. The best thing about them is that they complement most styles of clothes. Pair them with a pencil skirt or even your formal trousers for a meeting. Make sure to buy pumps which are comfortable to wear and don't give you sore legs. Black pumps look amazing on women of all body types and sizes too. Consider going shopping for a pair soon!
2. Wedges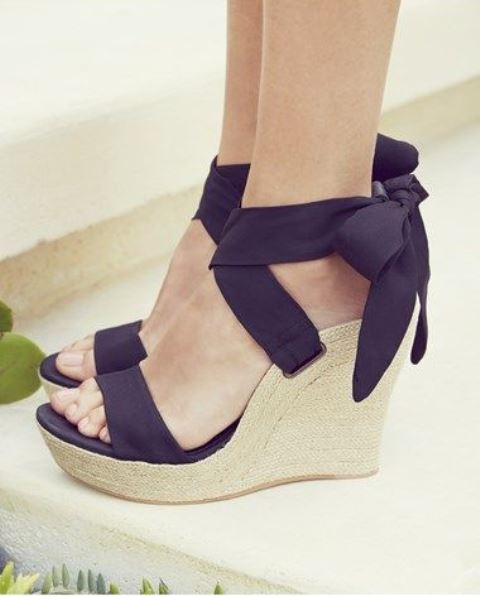 Image source: Pinterest
If you are style-conscious, wedges are another perfect addition to your wardrobe. When it comes to wedges, you will find many colors and styles to choose from. Vibrant shades, like coral, peach, and red, are very trendy right now. They look best when worn with maxi dresses, as they seem to be made to complement their long flow. If you are wearing a long skirt, feel free to pair it with your stylish wedges. Wedges can also be worn with casual clothing. They are great for outdoor parties and even more formal events and functions where you take that extra time to really glam up.
3. Sneakers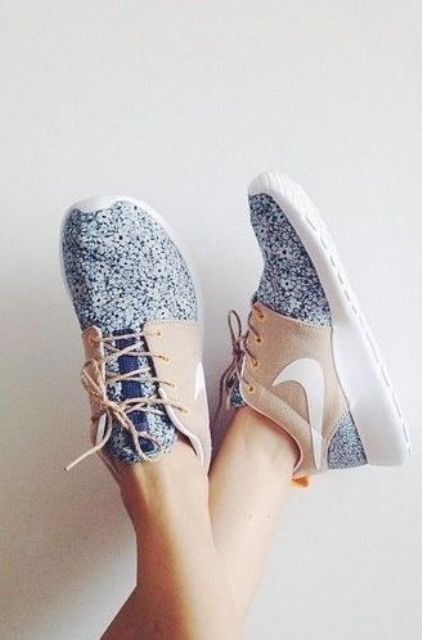 Image source: Pinterest
Sneakers are a definite must in every girl's closet. They are the perfect shoes to wear when you go out for your morning jog. You can also wear them when you are feeling a little tomboyish or laidback. They are not the best bet to be worn to your office or upscale parties and events, and they are especially not a good choice for weddings. Better situations to wear sneakers would be when you want to feel comfortable and laidback when hanging out with friends or running some quick errands by yourself.
4. Peep Toes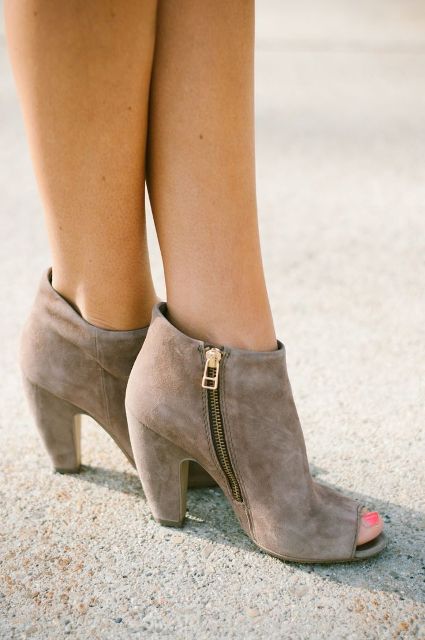 Image source: Pinterest
Peep-toe shoes are considered to be a little on the flirty side, which may not work for an office environment or extremely formal occasions. They look best with short skirts, but can be worn even with jeans. These are one style of shoe that blends together a casual as well as a chic look. So, pick the perfect peep toe shoes and wear them whenever you can. The open front end means that you get to flaunt your perfect pedicure and brightly-colored toenails too.
5. Ankle Boots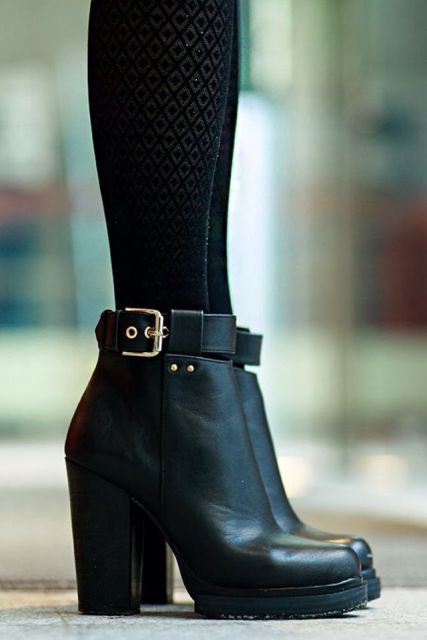 Image source: Pinterest
I can't keep track of the number of times I have worn my ankle boots. I love them so much that I own a huge collection of this specific style. The reason I love them so much is because of their versatility. You can wear them with practically any outfit, but they look best when paired with summer dresses, mid-length skirts, and kimonos. They can help in accentuating your beautiful legs and they also offer a great deal of comfort as the heels are not too high. They make a great pair of shoes both for office and party uses.
---
Suggested read: 13 amazing and affordable street style looks you can try
---
6. Easy Flats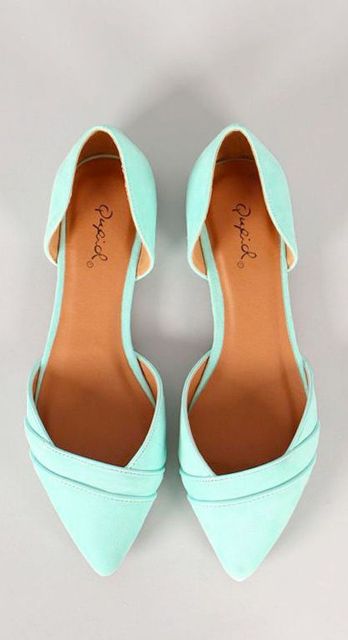 Image source: Pinterest
Flats are definitely one of the must-have shoes you need to own. Some women think that flats lack the style level of other shoes, but I beg to differ. You don't need to wear heels all the time. When you are dressed up casually, you can always pair your outfit with an easygoing pair of flats. Ballet flats, probably the most common style of flats, look good with jeans as they can bring out the hues perfectly and give the final touches to your outfit's appeal. So, pick a pair of flats that can be worn daily to your office based upon the colors you are wearing. Flats look better when paired with hot pants as opposed to short skirts.
7. Metallic Sandals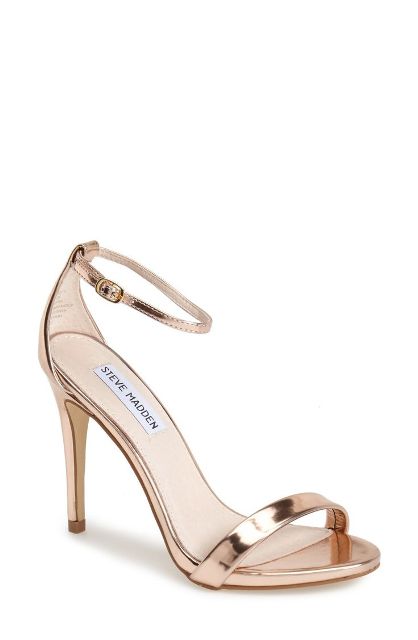 Image source: Pinterest
Metallic sandals are the perfect way to jazz up your style. So, if you are a trendsetter or you love to sport the perfect designs, make it a point to choose these beautiful metallic sandals. If you are looking for something a little different, you can choose a more unexpected shade of sandals. They look best when you wear them with hot pants or even short skirts. They should not ideally be worn with jeans as the metallic straps will be concealed. Anything knee-length or above, generally works well with this style. They are the perfect choice for parties, and can even be worn to the office as well.
8. Strappy Heels
Image source: Pinterest
If you want your shoes to make a statement, there is nothing better than strappy heels. Some women may find them over the top, but I love the flashy strappy heels. They are my go-to choice when I am headed to a party or out dancing because they are a major confidence boost. Once again, pair these with bottoms that end above the knees as it helps in ensuring that the straps will get the attention they truly deserve.
9. Riding Boots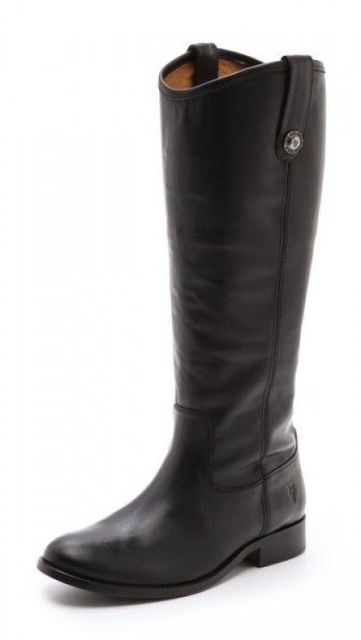 Image source: Pinterest
Don't you love that classic western look which makes you stand out from the crowd? These riding boots look so classy with any outfit, because they are superbly stylish and very charming. They look best with denim jeans, but are extremely versatile as well. The idea is to be comfortable with whatever it is that you choose to wear.
10. Stilettos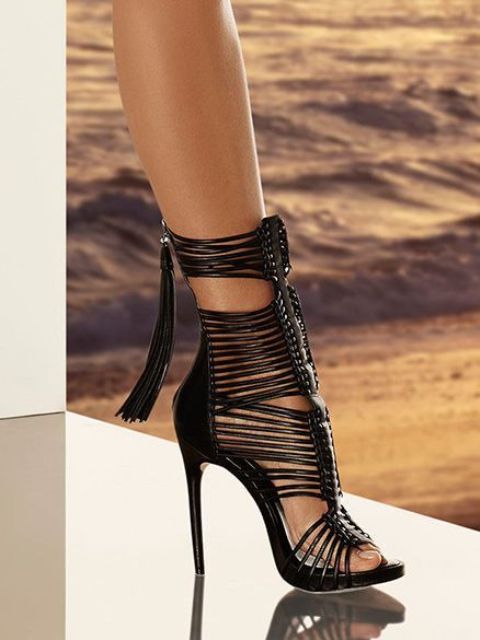 Image source: Pinterest
You really thought I would finish up this list of must-have shoes without mentioning stilettos? I can't even imagine my shoe collection without my amazing pairs of stilettos. Be sure that you are picking a pair that you can wear with many outfits you already own. Stilettos are usually very boldly designed, so look for a pair that matches your personality. Wear them to parties and formal events to really shine.
---
Suggested read: The perfect shoes for your wedding day
---
I'd love to buy some shoes at the moment because talking about them has re-sparked my obsession with them… I have yet to meet a girl who doesn't share the same crazy obsession for shoes – after all, they are a necessity and everyone wants to feel great about what they're wearing on their feet.
Wrapping up with the true quote from a true legend.
"I still have my feet on the ground, I just wear better shoes." – Oprah Winfrey
Featured image source: Pinterest
Summary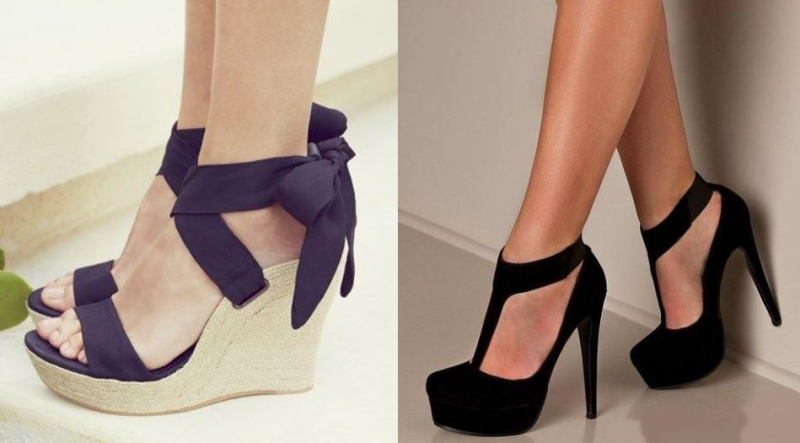 Article Name
10 Must-have Shoes In Every Girl's Closet
Author
Description
Marilyn Monroe said, "Give a girl the right shoes, and she can conquer the world." So, to accomplish that you need to have these 10 pairs of must-have shoes.