The festive season is right here knocking at our doorsteps, and you, my dear ladies, need to get ready to shop for Navratri, followed closely by Diwali. The atmosphere is bubbling with fun, as you might have already started giving a calculated thought to everything from your dress to a hairdo that complements it. Do you aspire to look your best? I'm here to help you accomplish your dream by adding the grace of the right footwear to your traditional attire.
The fashion trends have taken a big leap this year, and I have got 12 of the sexiest ladies footwear, flats to be exact, listed out here for you to try this festive season.
---
Suggested read: 10 must-have shoes in every girl's closet
---
1. Bright Ornamental Carlton London Women's Flat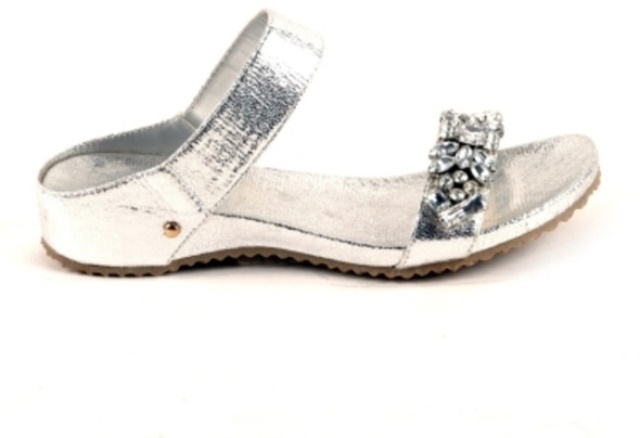 Image source: Flipkart
This is an absolutely exquisite fashion wear, available at Flipkart. The design of these Carlton London women flats is nothing short of a trendsetter. The sparkling silver gives a feeling of rich festivity with the beautiful work on the front strap. Keeping in mind the blend of trend and comfort, this is a pair of flats that you've got to have.
2. A classy metallic wrap from Carlton London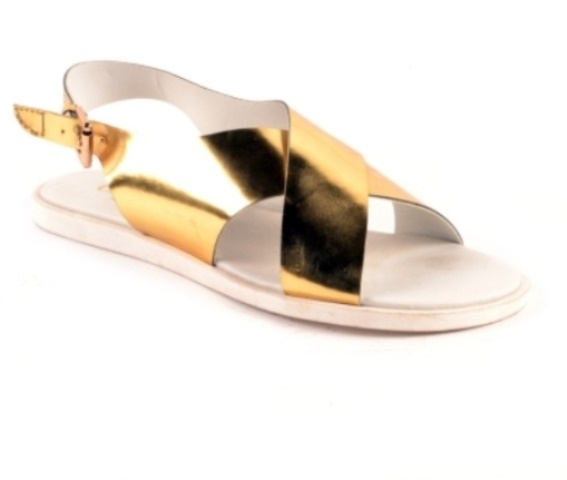 Image source: Flipkart
This unique flat from Carlton London is a must have for every women who has a thing for metallic colors. The white and gold combination is what makes this piece stand out. The golden straps are sure to make you look perfect and you should grab this pair to look stylish this festive season.
3. Beautiful thong sandals from Catwalk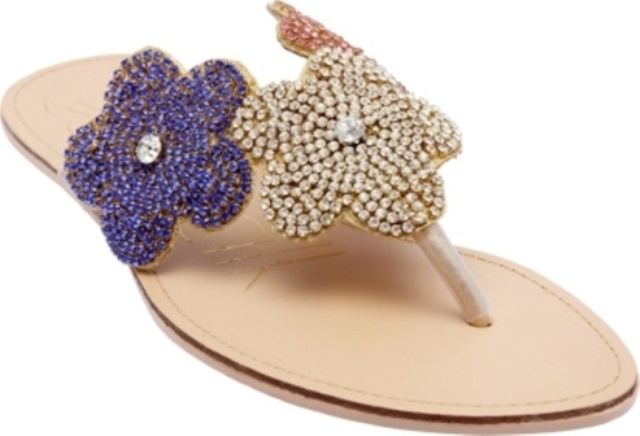 Image source: Flipkart
These shiny flats from Catwalk are a perfect pick if you want ethnic footwear coupled with comfort. These have thong straps which provide comfy grip. The tri-color beaded flowers in blue, gold, and pink make it apt for any traditional attire you choose to pair it with. The stones in the center of the flowers make it look heavy.
4. Beaded Elegance from Zebba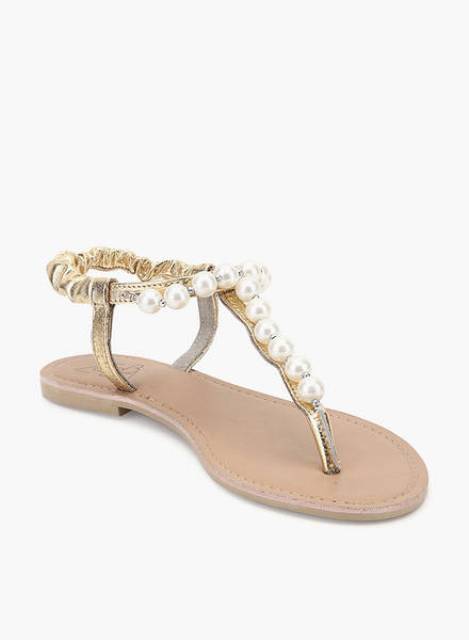 Image source: Jabong
These gorgeous flats from Zebba come with beads and have a pure feminine design to accentuate your lovely feet with its elegant division of breathable space. Its ease of wear and a subtle gold color make it a perfect festive selection.
5. Magical Beige Sandals From Addons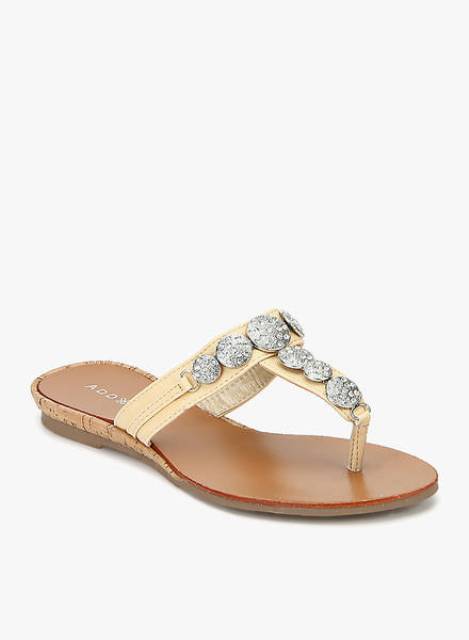 Image source: Jabong
This stylish pair of flat slip-ons with studded stones and thermoplastic rubber sole will help you in showing off your festive zeal with their simplistic design. If you love the simple yet effective impact of beige, you're sure to pick these Addons flat sandals from Jabong at once.
6. Inc.5's Intricate Beauty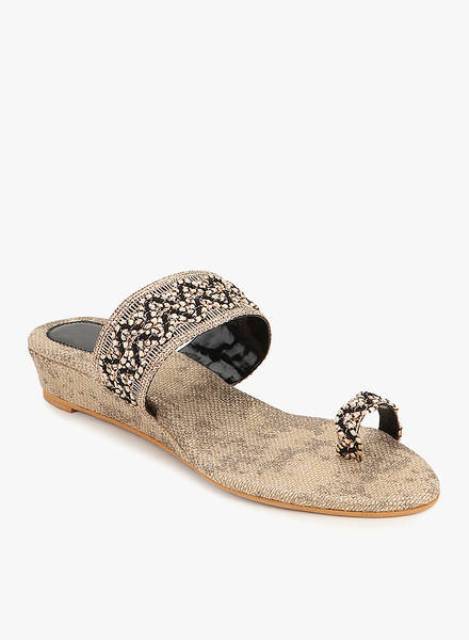 Image source: Jabong
This ethnic pair of gorgeous sandals is sure to help express your beautiful personality. The comfort of structure and delicacy of its design from Inc.5 will make you feel happy and fabulous this festive season.
7. Simply Dazzling Gold Flats from Blue Button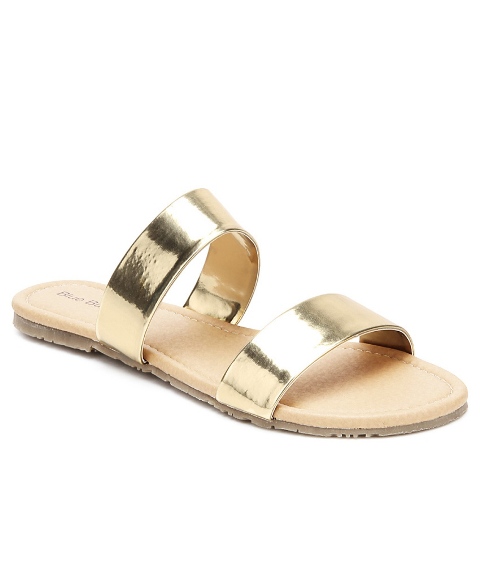 Image source: Snapdeal
This is a pair of flats that can add glamor and brightness of gold to all your looks. The comfort, classy feel, and simple design makes it a sure hit for this festive season.
8. Sophistication in Gold from Mochi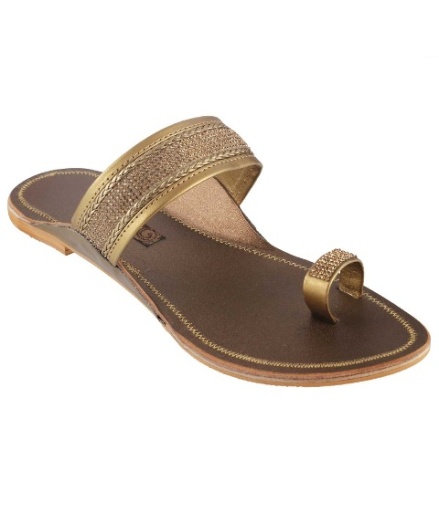 Image source: Snapdeal
Mochi always brings to you trendy and latest footwear designs. This particular piece made out of faux leather has the perfect tint of gold and bronze that is enough to spice up your ethnic look. Opt for this footwear this festive season and you are sure to stand out among the crowd.
9. Unparalleled Fashion from Catwalk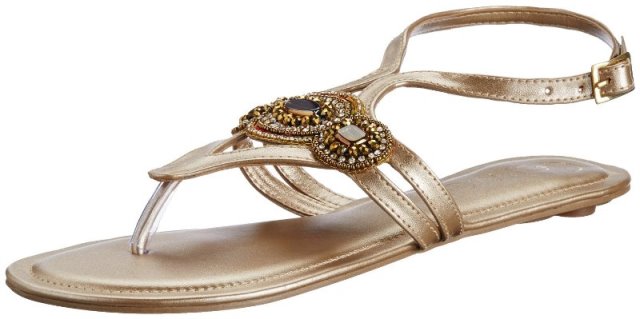 Image source: Amazon
Catwalk always makes it a point to provide unique fashionable designs. This bronze-colored ethnic flat carved out of synthetic material will enhance your traditional look. The golden brooch will add the required flare.
10. Antique Elegance from Indulgence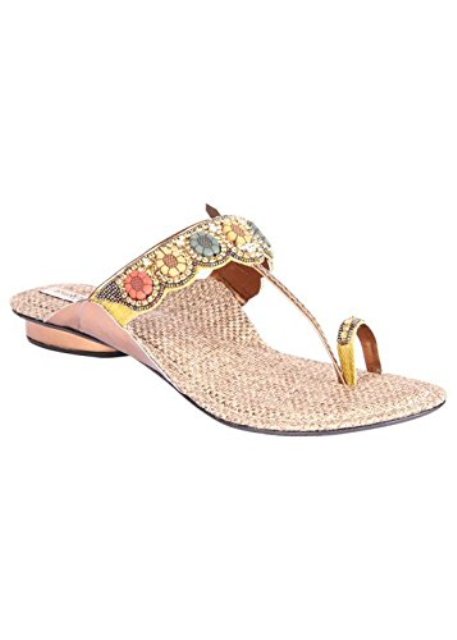 Image source: Amazon
This pair of ornamented Kolhapuri flats looks sexy with anything you wear. The stone sequences and antique gold color just add a scintillating zeal to your traditional attire. The sole is made of jute in order to provide comfort.
11. Pink Magic from Yepme
Image source: Yepme
Girls go crazy when it comes to the color pink. These pink slip-ons with an open toe style have been designed to make you look gorgeous. The color, durability, and comfort offered by this pair makes it a must-have.
---
Suggested read: The perfect shoes for your wedding day
---
12. Strapped Shine from Yepme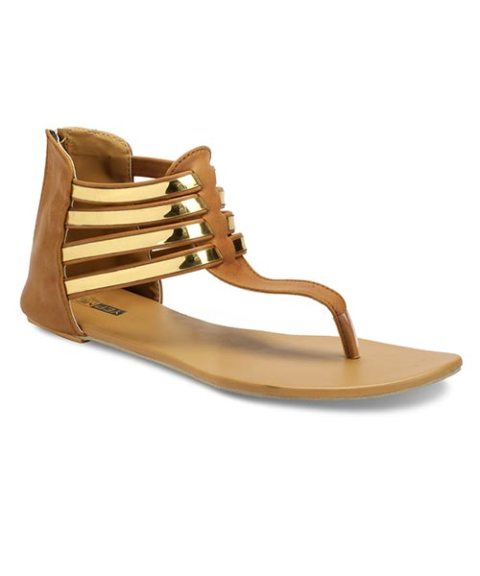 Image source: Yepme
Who says you need colors and gaudiness to doll up your festive attire? Sometimes brown works wonders too. This unique gladiator flats are designed to provide firm grip, and the golden straps will highlight your overall look. They are comfortable and will help you stay apace  with the hustle and bustle during the festive season.
All set for grabbing a few pairs from these? You must be having a tough time in picking up a few? Tell us which ones stole your heart in the comments below.
Summary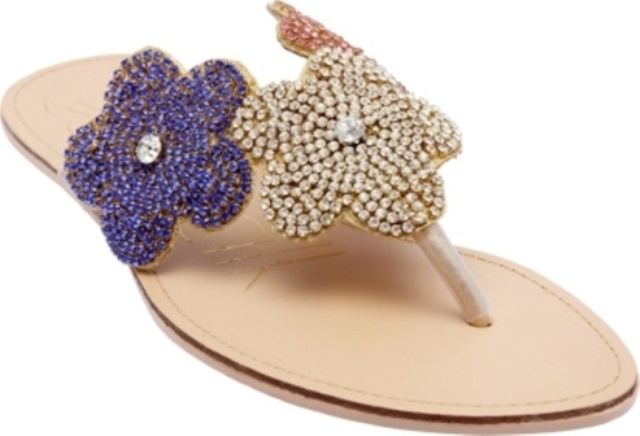 Article Name
12 Sexy Traditional Flats For This Festive Season
Author
Description
With Navratri upon us and the Diwali following close behind, we have compiled 12 sexy traditional flats you can grab this festive season.