Gone are the days of putting off your fashion frenzy because who's got the money for Manolo Blahniks, anyway! With these awesome picks at unbelievably affordable rates (all below 1500 bucks- yep, you read that right), you are going to shop and shop until you drop! So, let's get started already: 
1. Ballet magic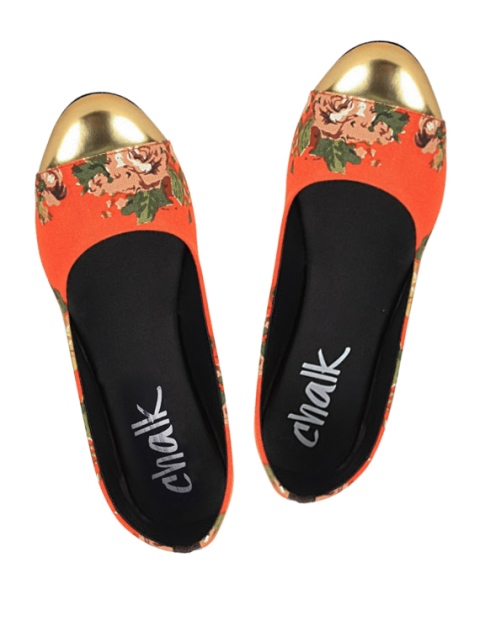 Ballet flats are one highly desirable footwear option with a superb long-walk comfort and great charm. This beautiful design is styled with a lovely floral happy orange print, radiating with the golden leather on the toe. Soft on your feet, these ballet flats are a perfect choice to brighten your day- coz when you are feeling down, you can look down and find a smile!
---
Suggested read: A dress for every occasion under INR 1500/-
---
2. Slip-on stilettos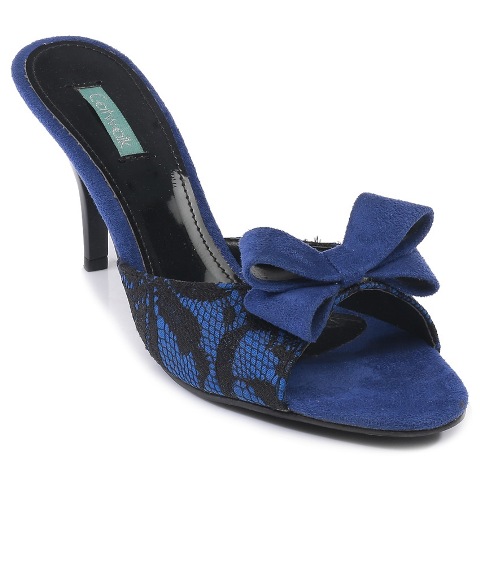 Stiletto heeled slip-ons are just the pick for your weekend blasts. This stunning blue beauty comforts your feet with its flawless fit and brilliant open-toe design. Big on style, this footwear allows you just the sizzling allure of heels with a super-comfy slip-on ease.
3. Spring wedge-d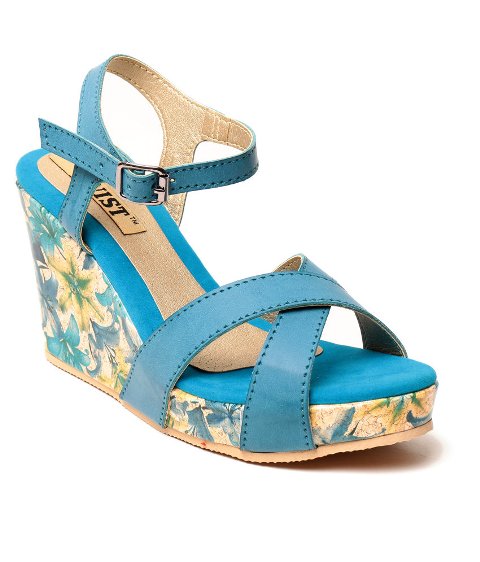 Just secure the wedges with the ankle-buckle and straps in design and you've got your perfect care-free footwear on. This pretty sunny-blue piece promises to relax your feet with its comfortable cushiony sole and flaunts all your outfits with its casual happy-go-lucky floral craze.
4. Heel love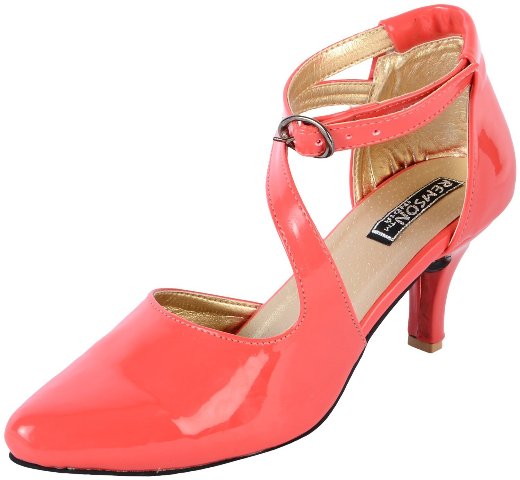 You can glam-up your 9 to 5 look with the subtle cool of these heeled sandals. The perky baby pink of this deliciously stylish buckle-firm slip-on sandal gives you the flirty feminine look. Pair these with your everyday outfits and see your life jazz up with the sound click-cluck as you move around running this world.
5. Peep to say Hi, toes!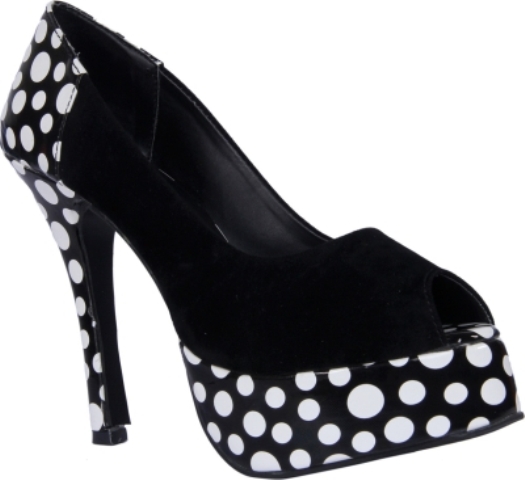 What do we style our freaking toenails for? Yup darling, I know and so do these peep toes. This crisp and close fitting design adds the insane retro sparks to all your outfits. They let your feet rest fine, breathing easy. Just stand tall in these exquisite peep toes and you will rock every party this season.
6. Super-comfy flip flops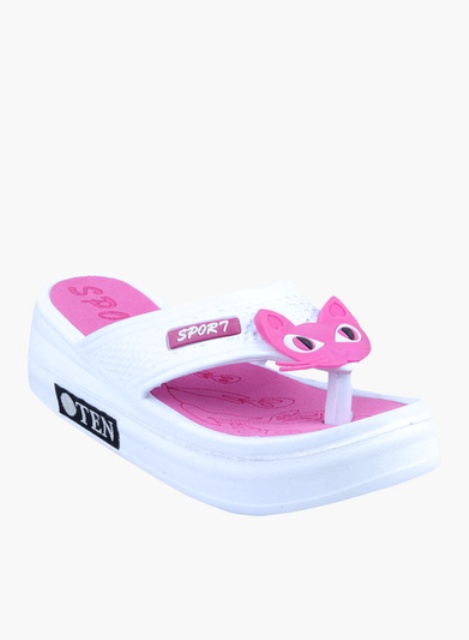 Aah! I can't even express the cuddly comfort of my all-time-favorite flip flops. Wear them in your house or on little walks around, these footwear provide you unsurpassed comfort at all times. This lovely little White-Pinky TPR design is just cute enough to die for, isn't it? With bang on versatility and all-day-long comfort, this is the pick for those that know style is comfort.
7. The sexy queen forever – black heels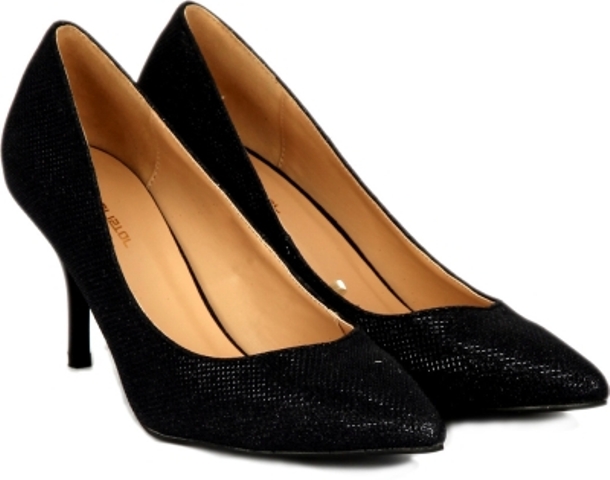 And here we are at last, black heels – the unrivalled must-have of every girl's wardrobe. Talk about style, class, sophistication, or appeal, these all-occasion heels are perfect in every sense. When you're out partying, next time, let the elegance of this design turn your evening into a magical blast.
8. Get cozy in your sneakers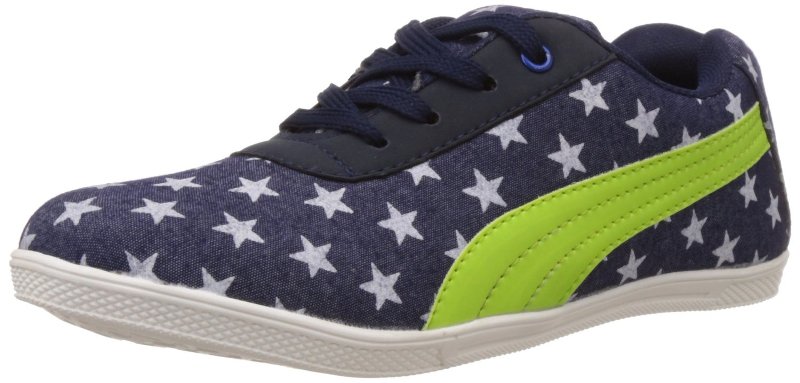 For those of you who love their comfy casuals, you can vouch for sneakers, right? Just put your feet in the comfy embrace of these shoes and you're all geared up to run through the rush of life. The beautiful starry print and attractive color scheme adds great style to the utmost comfort of these sneakers, making it a tempting choice beyond resistance!
9. Bold in boots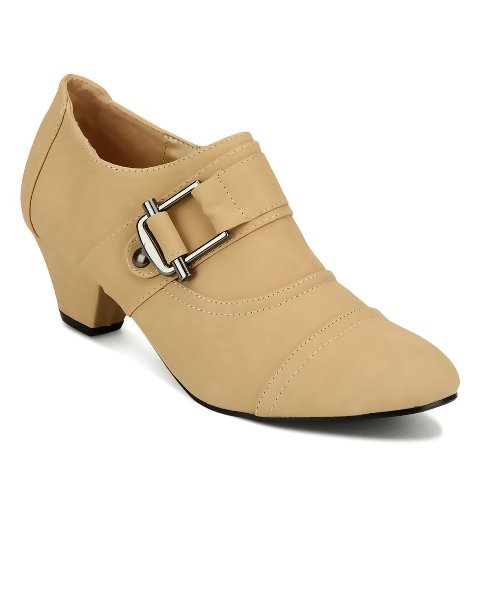 Boots have been and will be in fashion forever more. If you have these classic brown close lace-up boots in your wardrobe, believe me, you're ready for the perfect winter look this year. Just pair these with your regular jeans, your worn off jacket and those untouched shades in your cabinet and see how every head turns to admire the beautiful you!
---
Suggested read: 10 must-have shoes this festive season
---
10. Glam up with pumps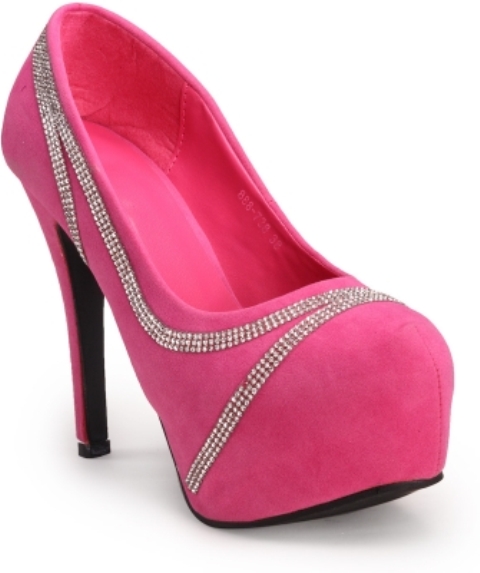 Pumps are the party-perfect footwear to glam up almost all your celebration outfits. The pink of these soft leather pumps is just going to make you fall in love in an instant. Just wear them with your heart throbbing smile, and see how every heart would want to kiss the ground you walk on.
Happy shopping!
Summary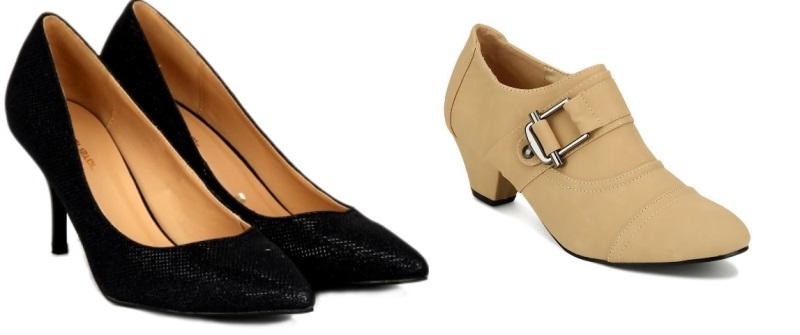 Article Name
Shoes For Any Occasion Under INR 1500
Author
Description
Coz I have enough shoes, said no girl ever!