Celebrities and fashion bloggers seem to easily pull off very casual street styles and yet manage to look just as glamorous as they would in designer outfits. Have you ever wanted to copy their street style and make yourself look as chic as them? If the answer is yes, here are some valuable suggestions for street style outfits that will make you look like a total diva while at the same time sporting a more casual look. Better still, none of these clothes or accessories are very expensive and you can easily buy these items even if you are on a shoestring budget.
---
Suggested read: A beginner's guide on how to rock a skirt
---
These street style looks prove that you don't need big bucks to achieve a great look, and we assure you that buying a few of these pieces won't jeopardize your budget for the rest of the year!
1. The flashy all black look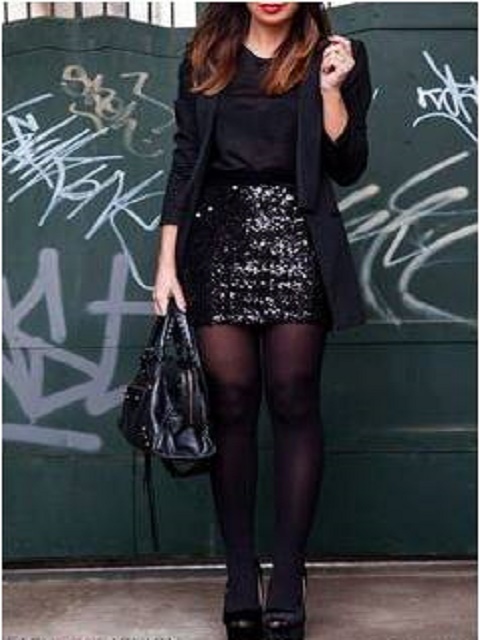 Image source: Pinterest
This street style looks great if you are intending to go to a party. This eveningwear will make you stand out in the crowd. Just wear a black sequin mini skirt, a black blazer, and finish off the look with black tights. A pair of black heels will add to the glamour level of this look. If possible, take a black leather bag with you and impress your friends with your killer casual yet sophisticated look.
2. The maxi dress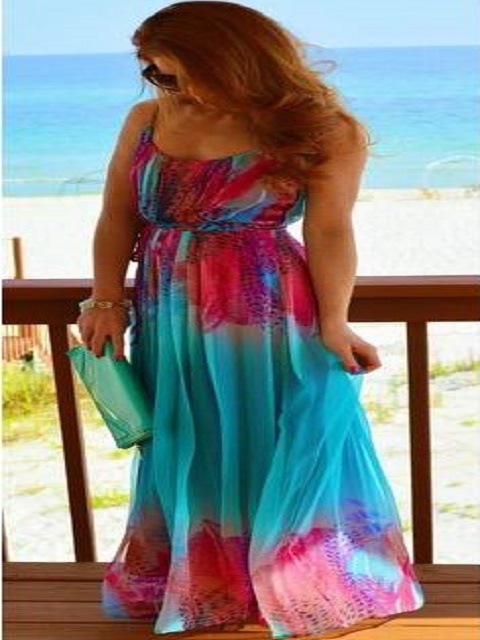 Image source: Pinterest
Maxi dresses are equal parts cool, stylish, and affordable. If you want to pull off this street style look, we suggest that you try this colorful maxi dress with pretty thin straps. These long maxi dresses will definitely make you the talk of the town.
3. The elegant street look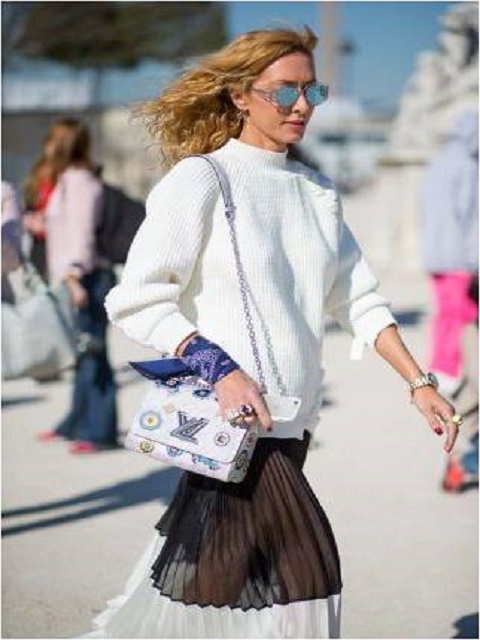 Image source: Pinterest
This street style outfit creates a very elegant look. All you need to do is pair a white long-sleeved sweater with a long, frilly skirt. You can accessorize this look with a pair of trendy sunglasses and a handbag with long straps.
4. Funky street style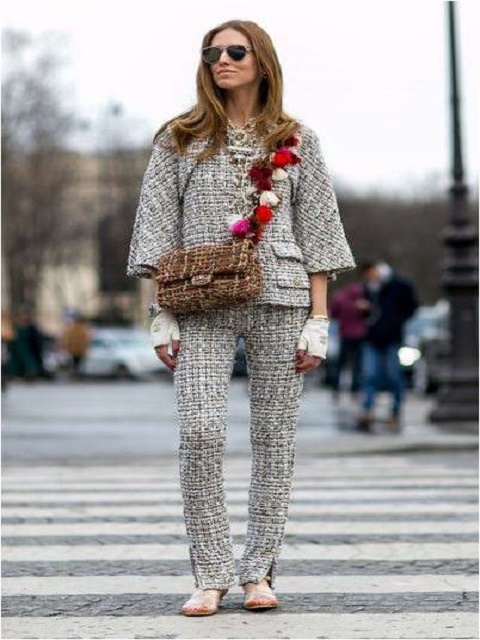 Image source: Pinterest
Nothing says street style better than funky clothing. Matching pants and top in a bold print or interesting texture will look amazing. To complete this look, you can add a contrasting brown bag with a colorful strap.
5. Winter street style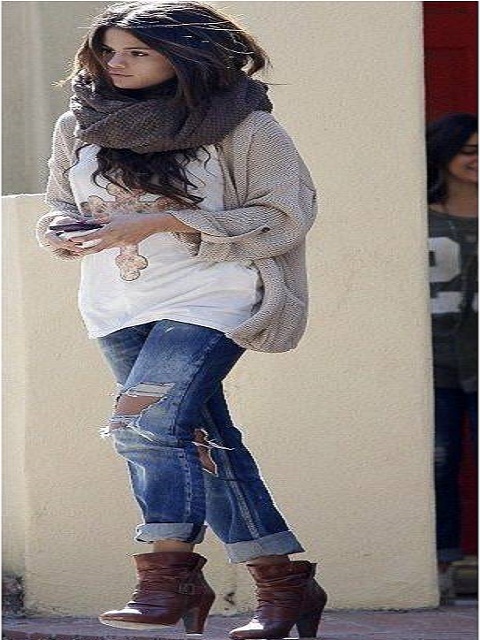 Image source: Pinterest
Who said street style can only be pulled off in the summer? There are equally attractive outfits for wintertime that also pack some amazing style. For a wintry street style look, just wear a long sleeved jacket over a white top. An oversized scarf wrapped elaborately around your neck will keep you warm and make you look stunning as well. Pair this look with a pair of jeans that are stylishly ripped at the knees for the perfect look. For shoes, chose leather boots, as these will complement the rest of the look.
6. The retro look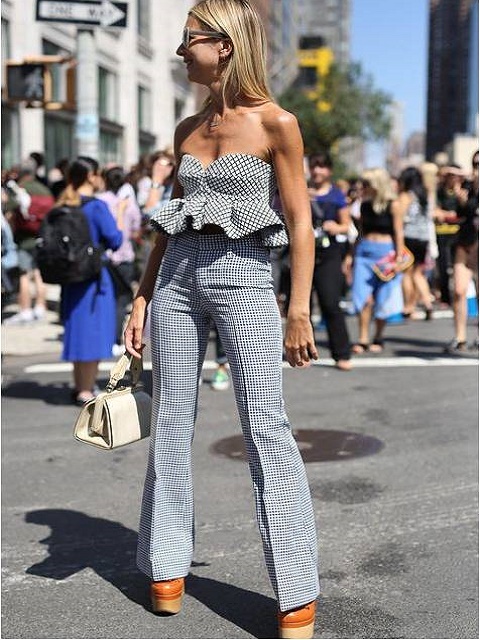 Image source: Pinterest
If you want to experiment a bit, here's a great outfit for you. Go ahead and try a 70s-style look by wearing a strapless black and white checkered crop top and a pair of bellbottom pants. This outfit will make you feel like you've just stepped out of a past decade. You will definitely stand out from everyone else if you wear this along with block heels of a different color.
7. Great way to wear that jacket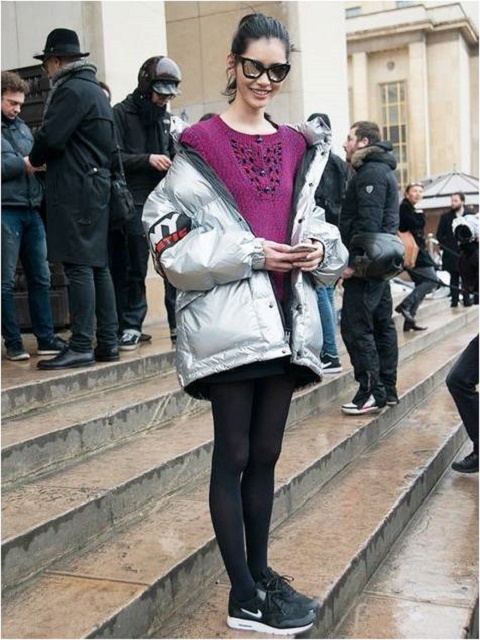 Image source: Pinterest
One great advantage of street style is that you can try new and innovative ways of wearing the same old clothes, which is perfectly reflected in this outfit. Wear a red and blue knit sweater with a miniskirt and matching black tights. This outfit will look best with Nike sneakers and pretty mirrored sunglasses. However, the funkiest part of this street style outfit is the silver colored puffy jacket that will really set you apart.
8. The sleek and sexy look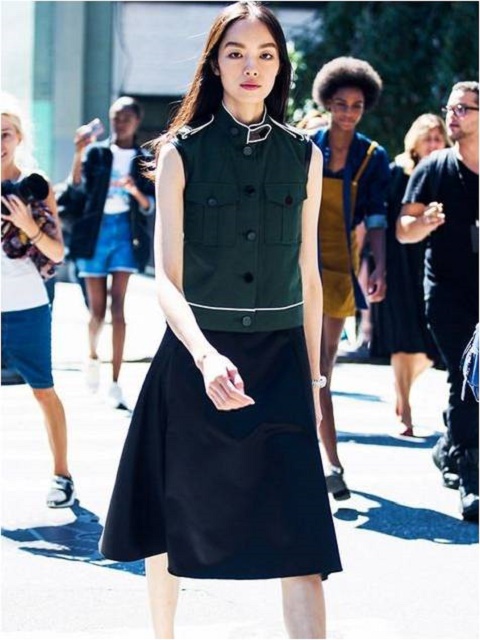 Image source: Pinterest
This attire may seem simple at first, but it creates a beautiful and very chic look. Wear a military-style cargo top that is buttoned up along with a knee length skirt. A silver watch makes the perfect accessory.
9. Wear street style to work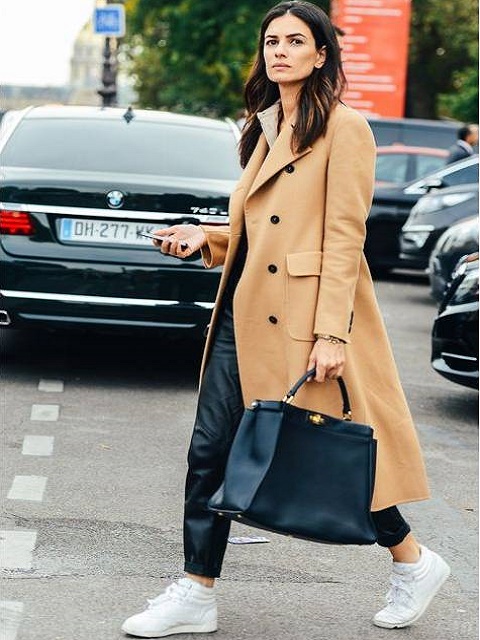 Image source: Pinterest
Street style doesn't have to be reserved for informal gatherings. Quite the contrary; you can wear street style clothes to work as well, and we will tell you how! Wear an oversized camel-colored coat and match it with black leather pants. Use some white sneakers to keep the street style aspect of the look. You will totally amaze your colleagues with your awesome fashion sense.
10. Good old denim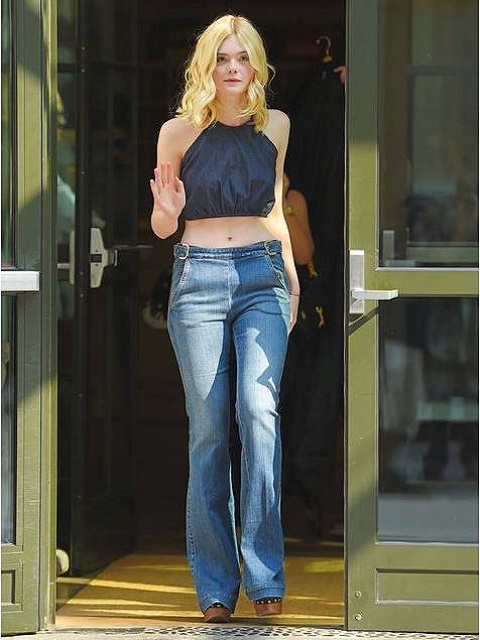 Image source: Pinterest
Nothing says 'street style' better than the perfect pair of jeans. Just add a black crop top, and you are all set. If you feel like sporting a 70s-style look, you can opt for a pair of flared jeans.
11. Leather love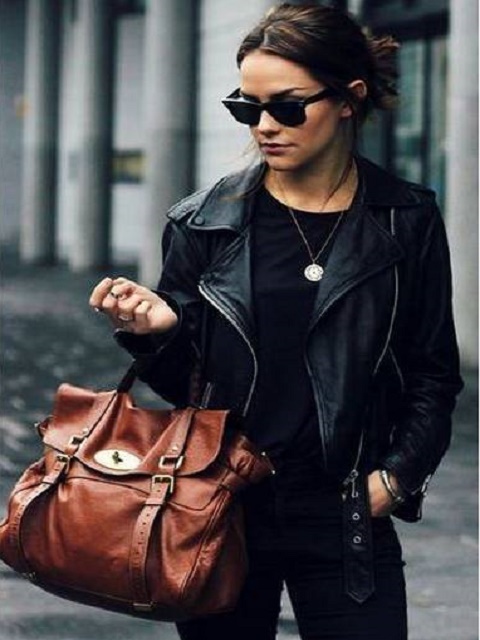 Image source: Pinterest
If you are a leather fan, then this is the perfect look for you. Wear a sexy leather jacket, leather pants, and even a leather bag to top it all off. This will make you look gorgeous and enigmatic all at once!
12. Blue everywhere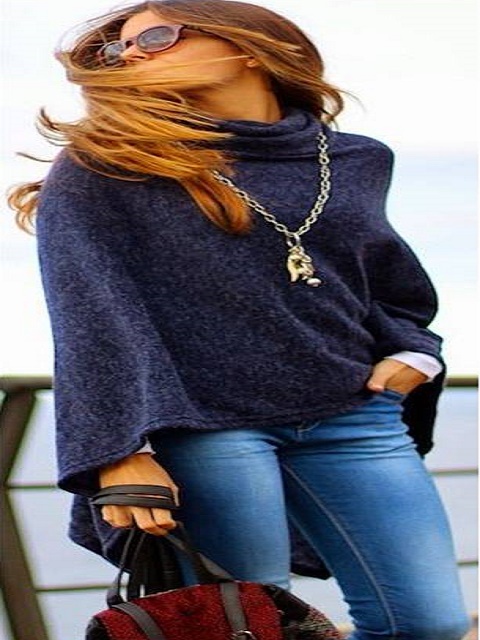 Image source: Pinterest
Blue always is a great color choice if you want to rock the street style look. Just wear blue denim pants and a royal blue long shrug over a top. A smart backpack, sunglasses, and a metal locket make the look absolutely perfect.
---
Suggested read: Your one-stop guide to being the best dressed guest at your friend's wedding
---
13. Match and mix with sneakers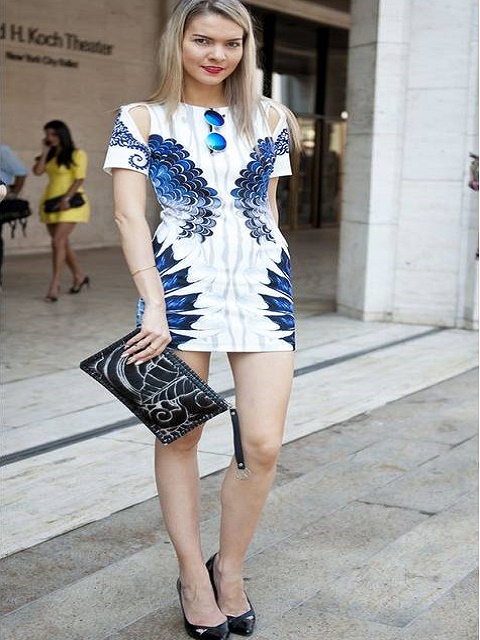 Image source: Pinterest
Sneakers can be worn in a variety of ways. If you want to show off your shapely legs, just put on a pair of pretty dark blue sneakers and wear a short blue and white cotton dress to keep the focus on the shoes. The entire look is perfect for a summer afternoon.
So what are you waiting for? Copy these looks and make an enviable street style fashion statement this year!
Featured image source: Pinterest
Summary
Article Name
Finding Your Perfect Street Style: 13 Amazing And Affordable Looks
Author
Description
Take a look at these amazing and absolutely affordable looks you can try out to find your perfect street style.