So you and your lover are spending time together. What do you do? Mostly talk, right? But what to talk about? Sometimes it's hard to think of something interesting and fun to talk to your boyfriend about, whether you both have been together a long time or a very short time. Admit it, conversations can be tedious.
Besides, when you're in a new relationship, it's that phase when you don't know how much reveal about yourself and how much to keep secret. You don't want to scare him away by being too opinionated, nor do you want to come across as a flake who doesn't have a backbone! That's a toughie to balance, no?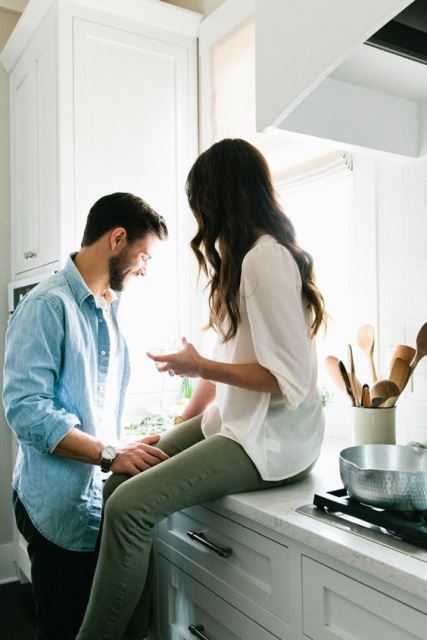 Image source: Pinterest
And when it comes to relationships that are slightly older and more mature, it might seem like you both have reached a point where there's nothing fresh and new to talk about at all. However, this is just not true; if you have the ability to think up interesting topics, you just haven't wracked your brains enough.
---
Suggested read: 14 real relationship goals you NEED to aspire towards
---
If you fall into the former category, you've come to the right place, for here we have all things necessary for you to know how to dazzle your boyfriend with your conversation skills and help him open up to you like never before! The main hindrance for conversation in a new relationship is that you both don't yet know each other that well, and it might leave you confused as to what the 'right' things are that you need to talk about, and what the 'wrong' things are that you need to steer clear of. What you don't know is that there are always going to be a few things that connect all men together. Keep them in mind when you're talking to your boyfriend, and you should be fine.
However, before we go into the list of things to talk about with your boyfriend, we need to address one other issue: Silence. People perceive silence as a very bad thing. They think it's so bad that they end up ruining it by trying to fill it with idle chatter. There are moments, situations where silence is the best thing that can be between a couple. You don't need to fidget, or squirm, or feel awkward because a silence has descended upon the situation. There's absolutely nothing wrong with silence.
Image source: Google, copyright-free image under Creative Commons License
Silence can be the perfect thing to help you both fall more in love with each other. Silence – a companionable one, which you don't feel the need to fill with idle chatter – is one of the best things in a relationship. That means you're both comfortable with each other enough to enjoy even a silence between you two. Initially, it may be quite hard to recognize the right kind of silence, because you're nervous and awkward and want to impress them with your personality. This might also be accentuated because of the sexual tension, since you're in the honeymoon phase. However, this feeling abates as time passes by.
Utilize the following tips to have better conversations with your boyfriend, and make yourself his go-to person for anything by showing how smart and worldly you are. Let's get to it, shall we?
1. Get to know him as much as you can
Make a list of questions you want him to answer for you. As clichéd and corny as this is, it works like a charm. You don't have to have the physical list with you when you converse with him, but making a list beforehand sure does make it easier to talk to him. Try to come up a combination of serious and trivial and funny questions to ask him, so that you get to know the various facets of his personality. That's the best way to get to know someone deeply, which will create a strong bond over time.
2. Talk to him about current affairs/politics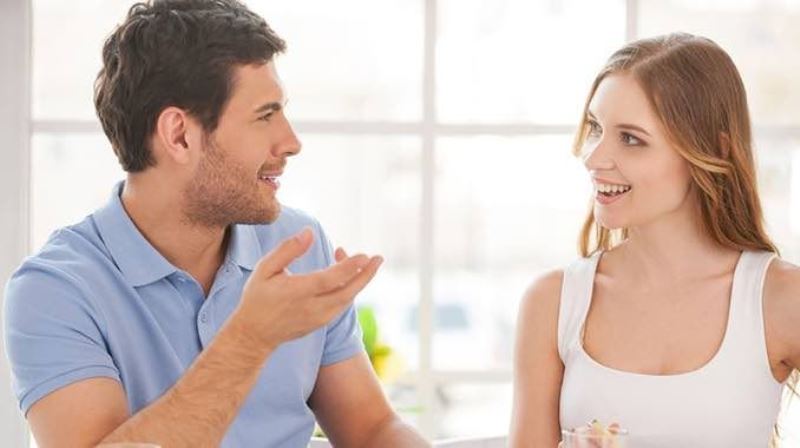 Image source: Google, copyright-free image under Creative Commons License
You read the newspaper or an e-paper online, I'm sure, to keep up with what's happening around the world. So bring up a piece of news that you think would interest him. Then discuss the same from different angles. If you're both devourers of celebrity gossip or movie trivia, talk about that. There's never an end to both of these topics! You can't not find something interesting to talk about with your boyfriend when there are so many things happening around the world every minute.
The next best thing is politics. There's always something interesting or horrifying happening in the world of politics. You'll know what his views are on various political events and news, and helps you see if your philosophies align or not, and also give you a way to figure out how to be cordial and agree to disagree at times. It's always healthy to have intellectual debates, so that you can gauge his intellectual compatibility with yours.
3. Talk to him about your problems
Men are problem-solvers. They love giving advice to people; this is just one of those things that has been attributed to the male species over millennia. They think they have all the answers, regardless of what the problem is. So, if you're facing any issues or are having trouble coming up with solutions to a problem, then ask your boyfriend for advice. It would make him feel dependable and better about himself, if you ask him for advice.
---
Suggested read: 14 unmistakable signs you're stuck in a one-sided relationship
---
4. Talk to him about his day
Since you're still in the honeymoon phase, it's only natural that you find anything and everything he has to say fascinating. And you don't know each other's schedule all that well either. So ask him about his day, how it was, if he had any issues that he took care of and the like. This is one of the things to talk to your boyfriend that will help you feel more connected to each other. And it's only fact that one conversation sparks several others. Win-win, yeah?
5. Talk about his passions and interests and hobbies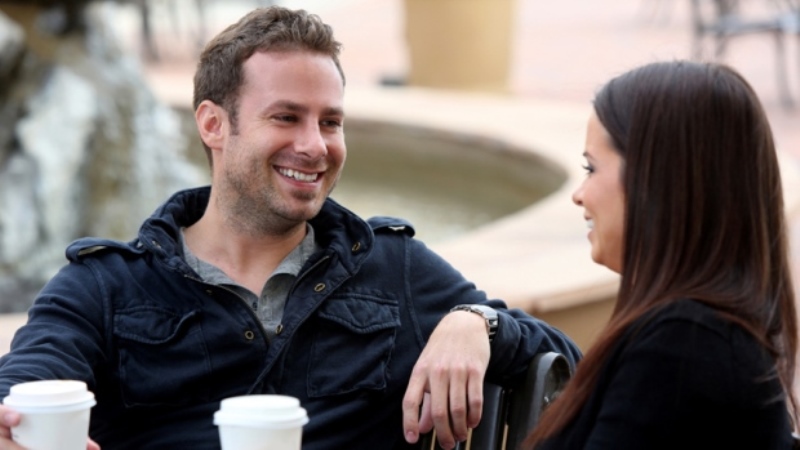 Image source: Google, copyright-free image under Creative Commons License
Most people have at least a few hobbies and interests that they pursue outside of their work. Find out more about your boyfriend's, and ask pertinent questions to get to know how much these mean to him. You'll see a marked change when he's talking about his passions in life. He's more animated, more lively, more connected with you. And if you share one of his passions, then it's like finding a gold mine! You both have found one common thing that connects you two on a whole other level. It gives you ample opportunity to indulge in your shared passion together, bringing you both that much closer. Isn't that what a mature, stable relationship is supposed to do?
6. Talk to him about his ambitions and aspirations
Most guys have big ambitions and dreams, which they'd like to fulfill. So get him to talk about his. Ask him what his dreams are, what he wants to achieve in life, what he aspires in life, and what he wants his legacy to be. Just asking him about these isn't enough; give him pointers and suggestions on how best he can realize his dreams.
Connecting with each other over such intimate, personal conversations is a big boost for your relationship because he knows he can count on you for support when he's going after his dreams. He'll be happy to make you a part of his journey towards his aspirations.
7. Talk to him about his friends and family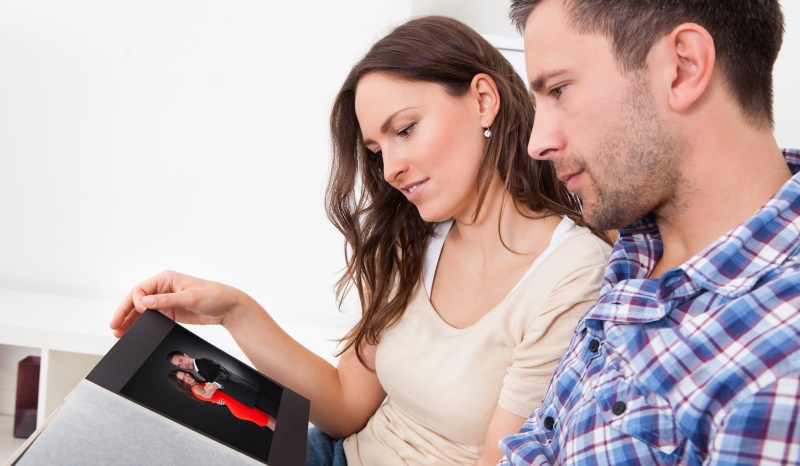 Image source: Shutterstock
These are the people who have been in his life since before you came into the picture. So give them their due credit and talk to him about them. Ask him about how he became best friends with the goofy guy, ask him about how his family helped him over the years, ask him about that one buddy who he'd call when he wants to bury a dead body! These conversations let you know who are the most important people in his life and who are the ones he can count on. As much as these are opportunities to share funny stories, they are also a window to his inner circle, that he's opening up for you. So tread carefully!
8. Talk to him about games and cars/motorcycles
This is a cliché about guys that has been beaten to death a million times over! However, it is true that many men are into games and cars. If your boyfriend indulges in these pursuits, then it's an opportunity for you to learn why these fascinate him so. And if you share any of these passions with him, then you've made his day, I'm sure! It's another way for you both to talk about and bond over, yeah?
9. Talk naughty things with him
This might be one of the best things to talk about with your boyfriend. He's bound to enjoy talking naughty things with you, which might lead to… um… naughtier things, eh? If you're uncomfortable talking naughty with him, make use of euphemisms and innuendos. After all, it's much hotter and sexier to talk in riddles than to make it too explicit, right? Ask him about his fantasies, his preferences in the bedroom, the naughty things he wants to do to you and things he wants done to him… wooo… is it getting hot in here? 😉
---
Suggested read: 12 amazing tips on how to make your relationship fun and exciting
---
10. Talk to him about your perspectives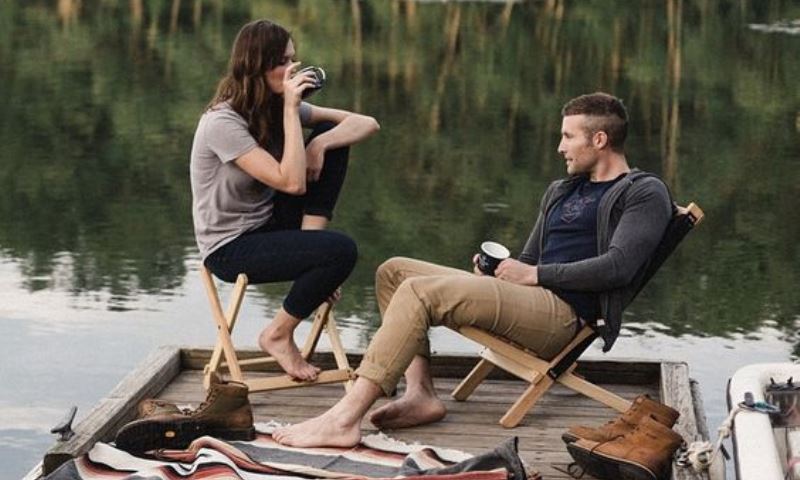 Image source: Pinterest
For all of the above things, add your own takes and perspectives. Just as you want to get to know him better, let him get to know you better too. In a new relationship, it's especially important for you both to test your compatibilities as early on as possible. These are some of the things you can use to gauge your compatibility with him. Not only will it help you assess your intellectual compatibilities, it will also bring you that much closer.
So go forth and get to know him well! For more tips and pointers on navigating a relationship at any stage, subscribe to our newsletter!
Featured image source: Pinterest
Summary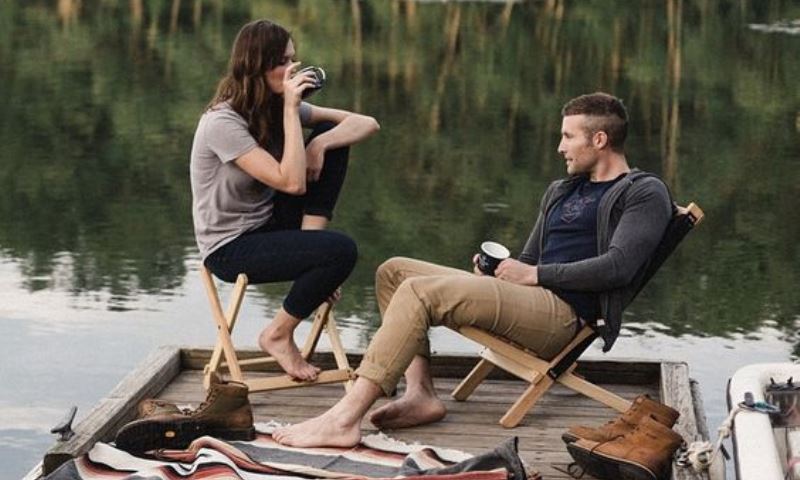 Article Name
10 Perfect Things To Talk About With Your Boyfriend
Author
Description
When you're in a new relationship, silences can get awkward. Here's a list of things to talk about with your boyfriend, that brings you closer together.