When you're with someone, you reach a point where you both are comfortable with each other, and have now slipped into a routine that works for you both. This is a really good place to be in, because it means that you two have spent enough time with each other, having crossed the honeymoon phase and settled into your lives together.
However, one thing that could be likened to a thorn in your side, is what to do when you're together? You can't very well watch TV, read, eat dinner, and go to bed. This is relaxing, but it also gets boring after a while. This right here is how you start to feel as if you're losing that spark from your relationship. It makes you wonder if things are even as they used to be in the initial days of your relationship.
---
Suggested read: 16 clear signs that prove you have the best boyfriend EVER
---
Who doesn't like to avoid routine and do something exciting and fun? Granted that you can't do fun and exciting things on a daily basis, but if you put in effort and thought into it, you can do them often enough to keep your excitement levels significantly up. Shared exciting activities have a way of fostering positive feelings for the relationship, and can also bring you two closer together. Both of these are vital for a long lasting relationship.
If you feel as if your relationship needs that extra jolt of excitement and are surfing for fun date ideas, here are a few things to do with your boyfriend that are sure to add that spark you've been missing lately.
1. Play some video games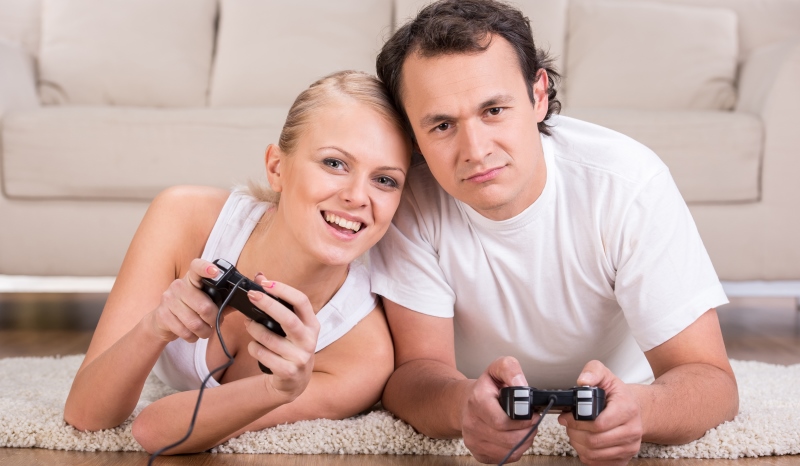 Image source: Shutterstock
Most men love their video games, so why not try them? It could be the classic Super Mario brothers, or Call of Duty, or even Dance Dance Revolution. The objective here is to have loads of fun, not get competitive to the point where you are arguing. Keep it light and entertaining, and show your man your hidden video games' skills!
2. Indulge in some finger painting
Pick bright colors and two cheap easels, and start painting your hearts out – with your fingers! Who knows, the finger painting could lead to painting other parts of your body! *wink*
3. Sing a super-cheesy song at a karaoke bar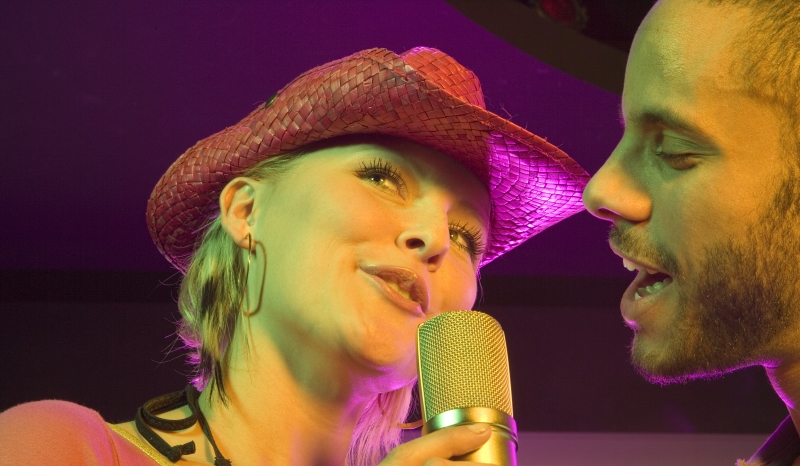 Image source: Shutterstock
Whether it's Celine Dion's My Heart Will Go On or Stevie Wonder's I Just Called to Say I Love You, go sing your heart out, but the challenge is to sing them as a duet! Yes, and if you need, you can down a couple of shots before hitting the mic!
4. Make an at-home spa day
Bring out the scented candles and essential massage oils, dim the lights, and set the mood with soothing instrumentals. Have a spa day in the comfort of your home, where you give each other a nice full-body massage. Not just a massage, but you can give each other facials, manis and pedis, and even foot rubs. If your boyfriend is hesitant to go the full gamut of a spa day, reassure him that it would in no way hurt his manly image, rather add to his metrosexual appeal.
5. Go to a concert
When was the last time you listened to a live band play? It doesn't matter if it's a local band playing, buy two tickets and listen to them play. Whether you end up dancing the night away or swaying with your boyfriend, it's a win-win!
6. Make a splash with paint balloons
Surprise your boyfriend with a bucketful of small balloons filled with paint. Set up two easels outside and splash some balloons till you make your own masterpieces! I dare you not to have fun with this one! 😉
7. Have a photo shoot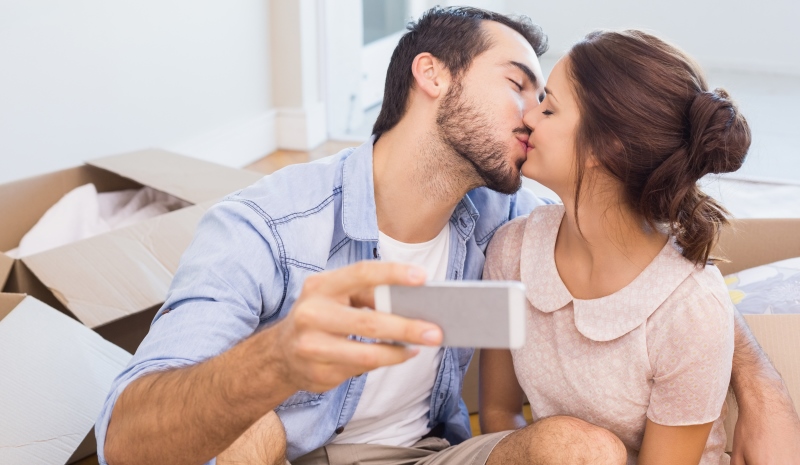 Image source: Shutterstock
Now, this is one activity that has endless possibilities! How, you ask? Well, it could be one where you both make funny faces at each other, or dress up and make it one for the social media pages, or dress down and make it as risqué as possible, or a fun-filled one with you both making duckfaces at each other. See what I mean? 😉
---
Suggested read: 16 failsafe tips on how to make your boyfriend happy
---
8. Try an elaborate DIY Pinterest project
Pinterest is home to awesome DIY projects. Assemble the tools and raw materials required, and get DIYing! You'll have some serious fun with this one. Whether or not you both achieve the end result is not the point of this. You both get to work as a team, and it's a measure of how well you follow/give orders. It's bound to bring you both closer!
9. Prank a friend
Pick a mutual friend who is sportive about pranks and leg-pulling, and prank them. Put your heads together and come up with an elaborately sneaky plan that is sure to remain in their memories, even several years down the line!
10. Play laser tag
Now, before you dismiss the idea, hear me out. This one is better with more people around, so gather your posse of good friends and form teams, with you and your partner in opposing ones. Put on your gear and start 'shooting' at each other. What's not to love!
11. Go ice skating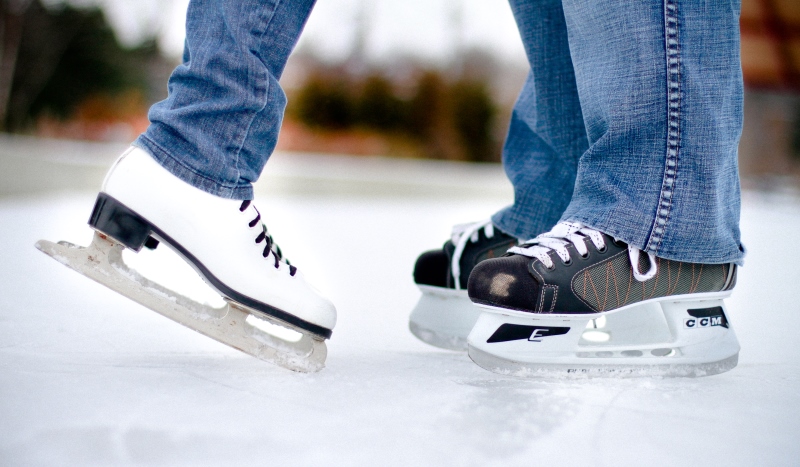 Image source: Google, copyright-free image under Creative Commons License
If you live in a place that has an ice rink, rent rollerblades and get skating! If you've never skated before, now's as good a time as any to learn it, no? If your city/town doesn't have an ice skating rink, a regular rink works too.
12. Play strip poker
Poker is an interesting card game. But up the ante with a game of strip poker, where the one who loses starts to strip with each loss. You've only seen this happen in movies, now it's time to experience it. What happens at the end of the game is up to you! *wink*
13. Pick outfits for each other and go on a coffee date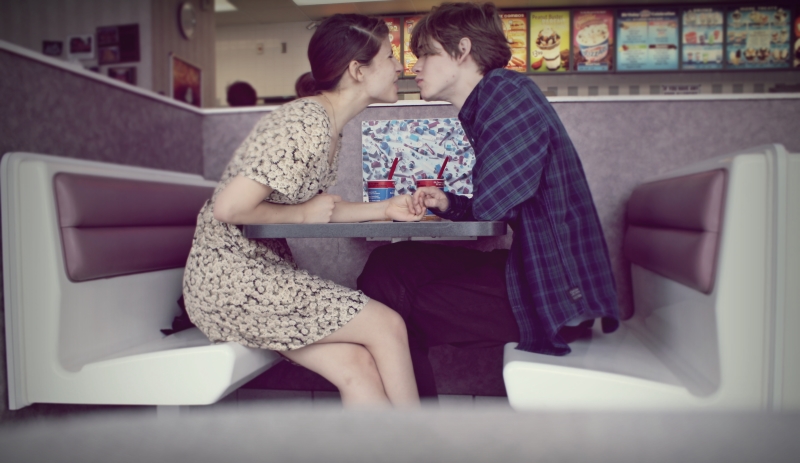 Image source: Google, copyright-free image under Creative Commons License
If you've ever wondered what your boyfriend would like to dress you up in and vice versa, then this is the time to indulge. Pick out outfits that you think would suit them best, and go out on a coffee date.
14. Take a cooking class together
Even if you're not into cooking, taking a cooking class together is an activity that every couple must try at least once. Choose whatever cuisine looks exotic to you, and get cooking! Who knows, you might discover that you're a cooking God/Goddess!
15. Play in the snow
If you're in a place that is stuck in perpetual winter, then this is the perfect time to bundle up, head outside, and play in the snow. Make snow castles, or snowmen, and come up with elaborate background lives for each of the snowmen you create, a la Calvin of Calvin & Hobbes.
---
Suggested read: 10 surprising things you learn about yourself on your first holiday with your boyfriend
---
16. Enjoy a bubble bath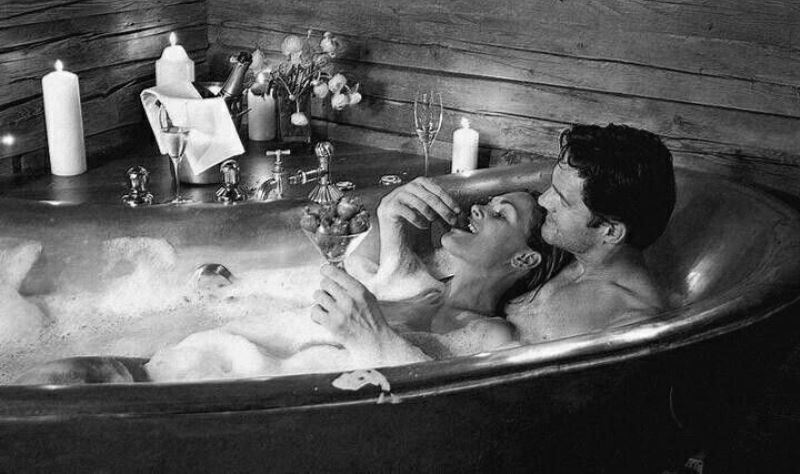 Image source: Pinterest
Granted that bubble baths may not be your boyfriend's thing, but surprise him with one. Place scented candles around the bathroom (in safe nooks), add the essential bubble bath salts into the tub of hot, scented water, and invite him in to join you. Take a leaf out of every romance movie you've watched and pamper him in the tub, if you know what I mean! *wink* He won't ever say no to a bubble bath offer from you ever again!
17. Go to an amusement park
Indulge the child in you and hit an amusement park or fairground near you. Ride all the gravity-defying rides you can find and get your blood pumping with good old adrenaline. Pick and eat all the cheesy and corny fairground food to fill your empty stomach. That is, if it's calmed down from the high you just gave it!
18. Visit a local museum
If either of your is a knowledge-buff, this is one of the perfect things to do with your boyfriend. Visiting a museum is a fun way of learning something new and exciting about the place you're residing in. Have a nice evening together, while soaking in the culture of the city.
19. Stay in bed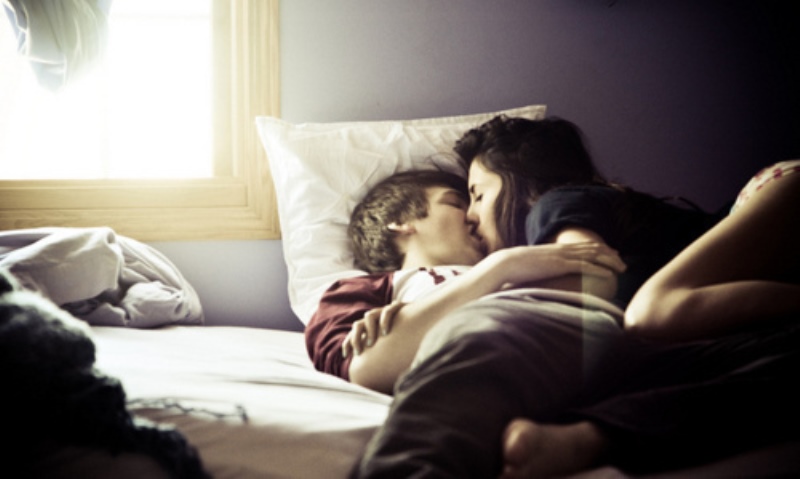 Image source: Google, copyright-free image under Creative Commons License
Now this sounds like fun, right? Turn off your cell phones, tablets, laptops, and e-readers, and lounge in bed with your boyfriend for a whole day. Stock up on essentials – plenty of water, laods of snacks, a TV with an active Netflix account. The only time you're allowed to get out of bed is to use the loo. Disconnect yourself from the world around you and live in a bubble of your own making for a day. You don't even have to watch TV, you could just lie in each other's arms and talk, or do … um… some other things! *wink*
20. Movie marathon
Bring out your collection of DVDs or log on to Netflix for a movie marathon. You can make a list of all the classics/old favorites that you haven't watched and cram them into one day. Oh, and don't forget to bring popcorn and soda for this.
21. Make a scrapbook
Pull out all the pictures you have since you started dating each other and get scrapbooking. This is such a fun activity. Each time you come across a good picture, you can't help but reminisce about the good times you've shared as a couple. Also, there's no compunction to show your scrapbook to anyone, if you don't want to. It'll be something you both will cherish for a long time to come.
22. Make a tent out of blankets and quilts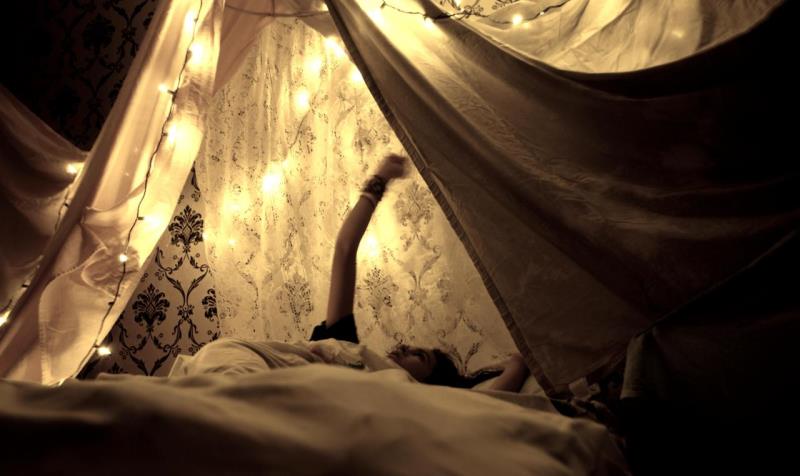 Image source: Tumblr
You used to make tents and build forts using your pillows and blankets and quilts when you were a kid, so why not do it now? You can even string fairy lights up and make a grand picnic in the comfort of your home! What's not to love about this!
23. People-watch
People-watching is an oft-underestimated pastime. Pick a bench in a busy area downtown and get started on watching people that come and go around you. What makes this fun is when you and your boyfriend create elaborate background stories for each of the person you pick to watch.
24. Make bucket lists
Now this is a grand idea for a couple to indulge in. Everyone has a mental list of things they want to do before they kick the bucket. But writing them down actually makes it more tangible and see how many you both have in common. That's how you can plan and cross those items off your list together. Isn't that fun?
---
Suggested read: 25 romantic text messages you'd receive if you have the best boyfriend EVER
---
25. Get a psychic reading together
Now, before you call me cuckoo, hear me out. Whether you believe in the psychics and what they say or not, spend a few bucks and hear what they have to say. It'll make for a great story, if not anything else.
Well, there you have it. Some exciting and super-fun things to do with your boyfriend to keep that spark alive and lit and burning. Although some of these might seem childish, indulge in them and see how much fun you have. Then you can come and tell me all about it in the comments below!
Featured image source: Google, copyright-free image under Creative Commons License
Summary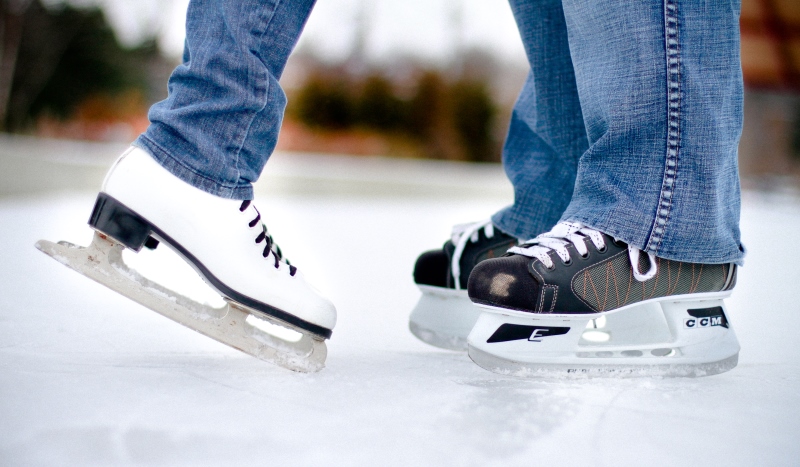 Article Name
25 Exciting And Super-fun Things To Do With Your Boyfriend
Author
Description
There's no greater relationship killer than monotony. Get out of the rut and do something exciting and fun. Here are things to do with your boyfriend!