One of the most influential personalities who ever lived, Frida Kahlo is the embodiment of the undying passion that every artist looks for. A revolutionary artist from Mexico, she was a personality who embraced life like a lover.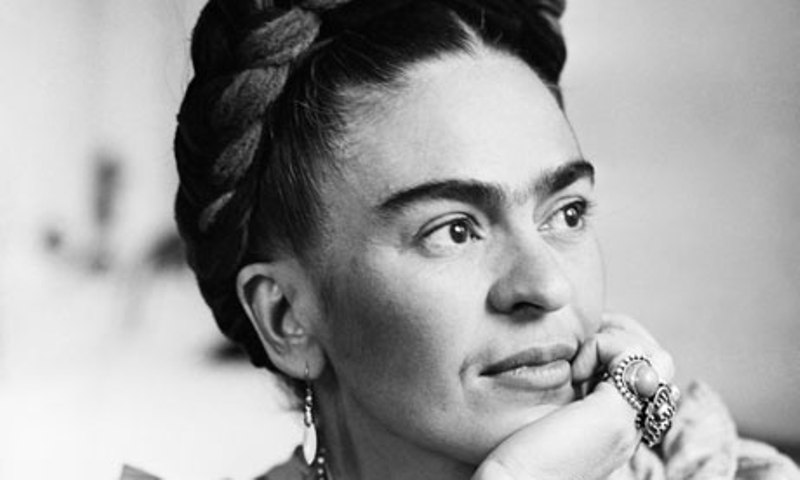 Image source: dearvagina
Here are some of the most powerful lessons we can take from her bright and color-full life:
1. You're beautiful – accept yourself!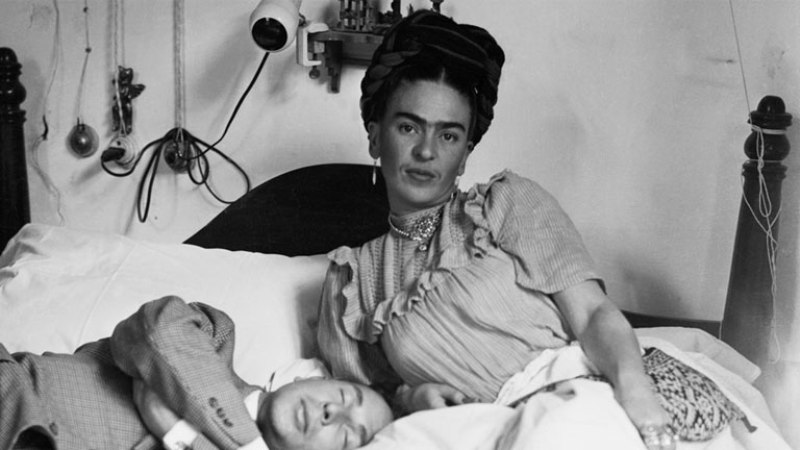 Image source: biography
Set apart with a uni-brow and hair on the upper lip, her face introduced one to a plain-looking woman who wasn't conventionally beautiful. But Frida chose to defy convention, refused to conform and proved to the world how superficial their notions of beauty were. She painted herself, because she averred she was the subject she knew best- the subject she could find beauty in!
---
Suggested read: 13 invaluable life lessons I learnt growing up with a working mom
---
2. If your spirit isn't broken; broken bones can make no different
Right from a young age to the very last years of her short life, Kahlo experienced lifelong illness and ensuing pain. The accident broke her bones, scarred her body, and even slimmed the chances of a normal life, but never was any misery able to crumble her spirit and passion for life, love, and art! In her own words, she tried to 'drown her sorrows in alcohol- but the bast*rds learnt how to swim.' I would bet anything she sure knew how to divert their swimming tracks!
3. The purest beauty can bloom out of pain
The sheer optimism with which she channeled all her suffering and pain into creating the most iconic 200 works of art that the world has seen is applause-worthy. Painted with the essence of the torment her soul felt, they inspired us to take the pain and mold it into something incredible! They say- anything, given the right direction, can bring in beauty and happiness. Turns out it's true.
4. Love with all your might – love unconditionally
Be it her passion for art, her family or the men she loved in her life, one thing Frida knew was how to surrender to the ecstatic magnetism of unconditional love. She loved with all she had and knew how to appreciate being loved in return. Love was the driving force in her life and in her own remarkable words, she said 'I'd like to give you everything you never had, but not even then would you know how beautiful it is to love you.'
5. You are the best company you can have
If you have you, you're never alone! Most of her paintings are self-portraits. She was a lady who knew better than to sulk on the beauty of being alone. Rather, she took inspiration from herself and went on painting. 'I paint myself because I am lone. I paint myself because I am the subject I know best.'
6. Embrace what you believe in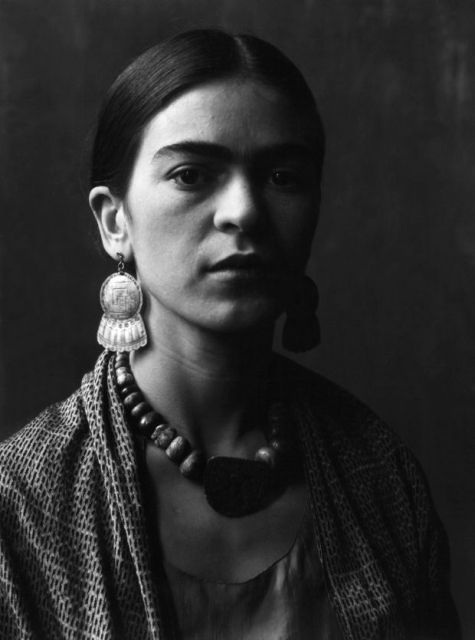 Image source: bailbible
Be it her art, her feelings about love or her opinion on society and politics, Frida was very clear about who she was, what she believed in, and had the passion to fight for her beliefs. Even at a young age, she believed in communism and supported it in every possible way throughout her life.
7. There's nothing wrong in being different
Frida translated 'different' to 'unique!' Like Oscar Wilde, she, too, impressed upon the need to be one's own unique self- coz there is nobody like yourself and everybody else is already taken! From her looks to her art-style, she knew she was different. She saw life through a different prism altogether, was acutely conscious of it, enjoyed the breathtaking reflection it gave her and took pride in the uniqueness that made her stand out.
8. Don't hold back your feelings- express, create, let it out
The best thing Frida taught us was self-expression. Be it through painting or penning down thoughts in a diary, she stressed the importance of letting your feelings a decent outlet. She proved that feelings, when left inside, only result in chaos- but feelings, let out, result in beauty!
---
Suggested read: 20 things you NEED to know if you're dating an independent woman
---
9. You don't have to go by the rulebook
Society can't tell you what to look like, how to behave, whom to love, what to do, and what not to do! With every choice she made, she taught us to not let anybody or anything direct your life. A pro-choice artist, she told everyone not to conform.
10. Women are strong – the strongest!
Being the woman she was, she survived the most brutal injuries, the pain of three miscarriages, multiple heartbreaks and still grew up to be one of the most inspiring personalities ever. If this isn't strong, what is?
Are you feeling inspired now?
Featured image source: biography
Summary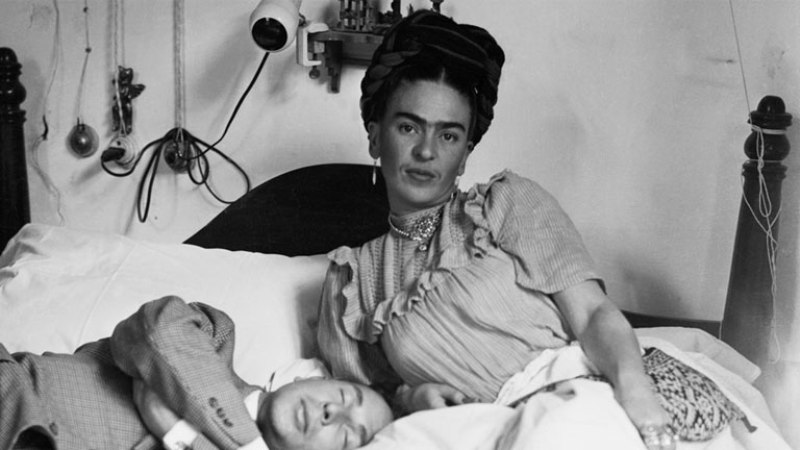 Article Name
10 Powerful Lessons From The Life Of Frida Kahlo
Author
Description
From the life of a woman who changed the definition of beauty and art!