"I do" or "I don't"… want a destination wedding!
To marry far away from home was once synonymous with the vintage idea of eloping. A destination wedding today, however, can be just as convenient, with the added advantage of allowing an amazing vacation for family and friends who can make it to your big day! I know such philanthropic motives might not be enough to persuade you to take the plunge. So, NLT has come up with even more reasons why you should consider planning a destination wedding.
Going somewhere beautiful and charming to exchange vows entices every couple at some point during their wedding planning process. You will need a lot of support from your relatives and friends in order to pull this off. Even if you are fully convinced about the idea, you need to coax them into agreeing with the celeb style wedding you have dreamt for the two of you! Here are the 10 best reasons!
---
Suggested read: 10 awesome reasons why you shouldn't miss your friend's destination wedding
---
1. A cropped guest list!
Image source: Google, copyright-free image under Creative Commons License
Having a destination wedding allows you to get away with a much more limited guest list. If you want a very small and intimate ceremony, then this is definitely something to consider. Travel is an intrinsic part of a destination wedding. There are both time and financial commitments involved! Doesn't this give you the best excuse to trim down the excess number of invitees? So you are scared that the second and third cousins and Mrs. Muffin, who lives three blocks away, will be hurt? God bless your soul! Throw a post wedding bash when you are home!
2. Easy breezy beautiful!
Image source: Shutterstock
Destination weddings may actually be easier to plan than standard weddings at home. This has couples rushing to the airport faster than you can say "I do"! If you have seen The Father of the Bride, then understanding this will be much easier for you. There are many resorts that offer free help to plan your destination wedding, regardless of whether you invite 3 or 300 guests! There are plenty of packages to choose from for affordable destination weddings while still keeping the whole event very special! Do you want to plan something more intricate? There is an answer to that too! You can hire an independent wedding planner who focuses on more elaborate ceremonies. A destination wedding can be both more convenient and more cost effective. Since you aren't paying for a buffet for 300 guests and a honeymoon, a destination wedding is more discounted than a wedding at home!
3. Time of our lives!
Image source: Pixabay, under Creative Commons License
They say there is never a wrong time for the 'right one'. Perfectly true! But, when it comes to destination weddings, timing is the key! Flexible timing aids in cutting costs. How? Did you know many Caribbean resorts drop their bills radically in April? See, seasonality matters big time! If you plan to have your wedding in March, you will be paying a lot more for the same services! Similarly, mountain resort townships offer great discounts during spring and autumn. Also, the day you get married is another factor. Weekends are relatively costlier. After all, once everyone has arrived, it doesn't matter much whether you say "I do" on a Sunday or a Wednesday – you are already in paradise!
4. The world is your oyster!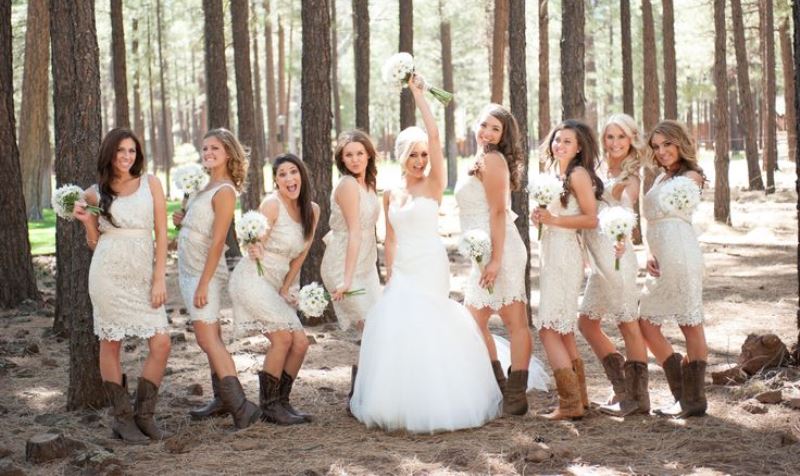 Image source: Pinterest
"Ain't no mountain high enough, ain't no river wide enough"!
This song rings especially true with the trend of destination weddings! You can say "I do" wherever you want in the world! Nothing is an impossible (well almost!). It is considered a 'destination' wedding if the couple marries 500 miles away from home – imagine how open this definition is! Baby, the world is your playground when it comes to choosing locations for your destination wedding! Every nook and corner is a Kodak moment just waiting to happen!
5. Share if you care!
Image source: Google, copyright-free image under Creative Commons License
Through your destination wedding, you will be sharing a place that you have always loved with your loved ones. Another reason behind planning a destination wedding is sharing a city or a town that has special significance in your life with the people you are closest to. Maybe it is a part of your favorite fairy tale or maybe your favorite actors had their wedding here! The place could also contain more personal importance. It could be the first foreign country where you went for a vacation after you started dating each other. There are millions of reasons and millions of places to choose from which makes the whole process really exciting.
---
Suggested read: 10 reasons why you should ban your wedding guests from playing photographers
---
6. Come as you are!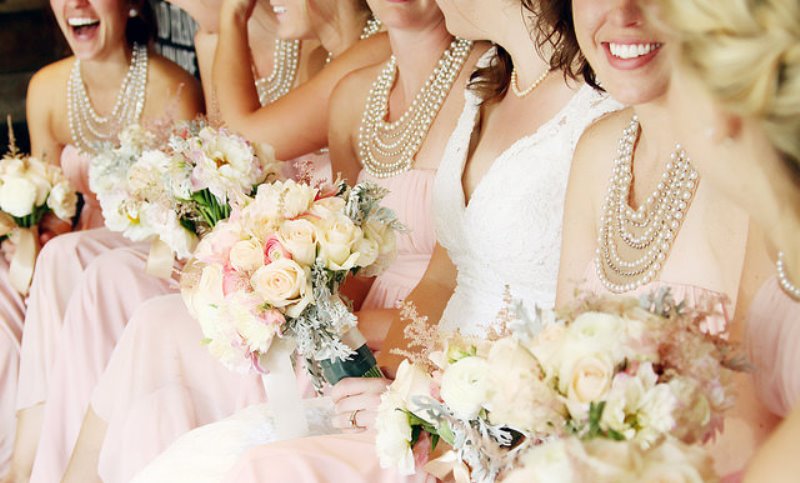 Image source: Flickr
Let's come back to the savings aspect! If you have a destination wedding, you can save enormously on the décor! Well, isn't a penny saved a penny earned? With a destination wedding in some exquisite locale, your place of choice itself will supply the wedding theme (like a castle fairytale, Rapunzel style, or maybe a sea-stirred beach party)! When you are saying your vows against a beautiful backdrop, you can focus more on being comfortable and not bother about the theme or decorations! You could go for a virgin beach, an uncluttered vineyard, a blossoming garden, or even a historic plantation villa! The floral arrangement is not your headache anymore!  
7. Shine your light a little brighter!
Image source: Google, copyright-free image under Creative Commons License
Standing out is vital when it comes to everything we do, doesn't it? Standing out from the pack is what a destination wedding is all about! Less than a quarter of the couples that get married do so at gorgeous venues away from home. 'Slipping into a happily ever after' somewhere away from the known faces except an exceptional few saves you and your 'chosen ones' from the boredom of visiting the same old hometown spots that all your associates have booked before!
8. Spend some time; spread some love!
Image source: Google, copyright-free image under Creative Commons License
A standard wedding is a five to six hour affair. If you are the bride or the groom, be prepared to run around for most of the time from one table to another. Great cardio, eh? Yes, but not something you necessarily want to be doing on your most special day! Greeting all your guests has to be crammed into those six hours. And then you also have a wedding going on! Phew! Writing about all this alone is so tiresome! A destination wedding invite is a relief for the invitees too, as the festivities span over almost a week. So now you have both your dears and your dearest with you for an extended period of time. You can spend quality time with everyone on board. Isn't that reason enough to celebrate?!
9. Gone fishin'!
Image source: Pixabay, under Creative Commons License
Here is that philanthropic reason – a vacation for the guests! You can ask about discounted room rates at the hotel of your choosing and see what types of group packages they might offer. Some airlines also offer cheap airfares for 10 or more passengers in a group, even if they are leaving from different terminals. In the end, your pals will have ball! All's well that ends well! A destination wedding offers loved ones the most treasured thing – a relaxing time away with family and friends! Use this to kick back, bond, and push the boat out!
10. Number two for joy!
Image source: Pixabay, under Creative Commons License
If you are planning a second or third wedding, a destination wedding might be your cup of tea since they are hassle-free and private! If you've already done an extravagant wedding before and wants something quieter this time around, a destination wedding might be the best choice! P.S.: In case you have kids, I suggest you tie the knot at a family friendly resort or maybe a cruise (depending on the budget!). This will allow both families to work on some solid bonding! Actually, this is true not only in the case of uniting, but also reuniting! In a destination wedding, invitees need to reach a few days beforehand to fill out legal papers. As the wedding rolls around, you have already had some real fun with family and friends. This is your lucky chance!
---
Suggested read: For better or worse: Are wedding vows truly forever?
---
If these reasons to plan a destination wedding haven't enticed you enough, I know what will- the honeymoon! Dearest lovebirds, do you even realize how easy it is for you to say "I do" and immediately run off to your honeymoon? There is no hassle because you are already in your dream location. Would this have been a possibility if you married in your hometown? Well, I don't think so! Destination wedding is your calling from up above! 😉
Featured image source: Pixabay, under Creative Commons License
Summary
Article Name
10 Reasons To Have A Destination Wedding
Author
Description
Contemplating a destination wedding? Whether to go for it or not? Here are 10 compelling reasons you SHOULD have one!