A destination wedding may have a lot of drawbacks, but one thing is for sure, it is the ultimate formula for that dream wedding that you had been planning for, since well, forever. The most detrimental factor about a destination wedding is the destination itself. After all, this is the place where you and your intended will become man and wife for the rest of your lives, and will make some of the most cherishable memories ever, with people who love you.
You might be under the impression that choosing the right destination wedding location is easy as pie, but I hate to break your happy bubble, to tell that you that it is far from it. You might have dreamt of getting married in Paris or on some secluded hilltop in South Africa, but choosing a location and pulling off a wedding in your chosen location may not be as easy as you think. You have to take certain things into consideration, for which you can refer to these highly practical and useful tips, to make your dream wedding a reality.
---
Suggested read: 10 best reasons to have a destination wedding
---
1. Consider the budget of the place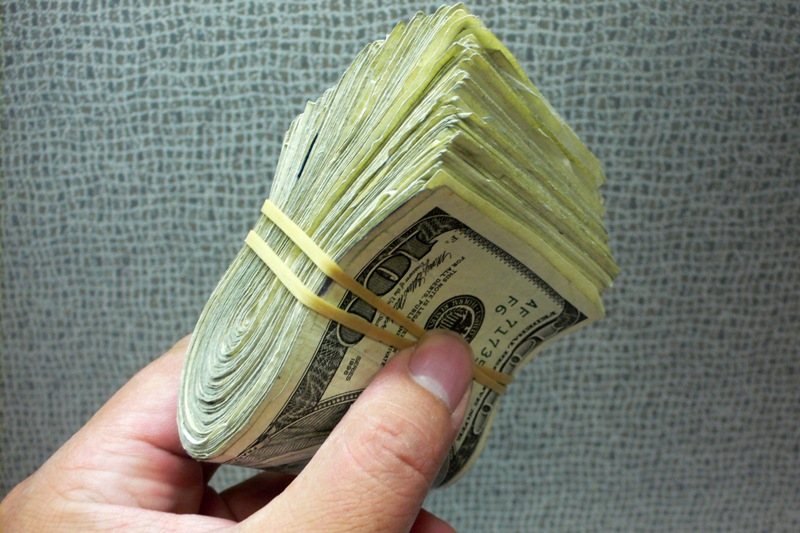 Image source: Google, copyright-free image under Creative Commons License
Thinking about how much your wedding destination is going to cost you might be a slight damper on the enthusiasm that you feel for your wedding planning, but it is a realistic consideration nonetheless. Without carefully chalking out a budget that you are comfortable with, you can't start thinking about your wedding location. One of the things that you have to keep in mind when you are planning your destination wedding is that not only you, your spouse-to-be and your immediate families will be attending it, but it will also entail the attendance of other guests, who need to pay a lot of money in order to be present. Therefore, when you are planning, you also have to figure in some of the things that you have to pay for, including local travel fares and booking costs, hotel rooms (if any) and even other expenses which you may need to bear for the other guests who may be attending your destination wedding.
2. Make sure that the location is convenient for your guests
Again, I cannot stress the importance of thinking about your guests when you are planning your destination wedding. You are going to celebrate one of the most important days of your life, not just in the presence of your intended and your families, but also other people who love you enough to be present for your special day. Therefore, when you are choosing a location for your destination wedding, you have to see whether it is convenient for your guests or not. For example, your guests wouldn't want to travel to someplace colder than their native towns during the winter season. However, if you plan a winter wedding along the East Coast of the U.S., which is considerably warmer than the West Coast, your relatives from the latter would be more than stoked to be present for your wedding. In addition to that, you have to make sure that you make available some basic amenities for them, such as travel and food.
3. Choose a place that holds sentimental value for you as a couple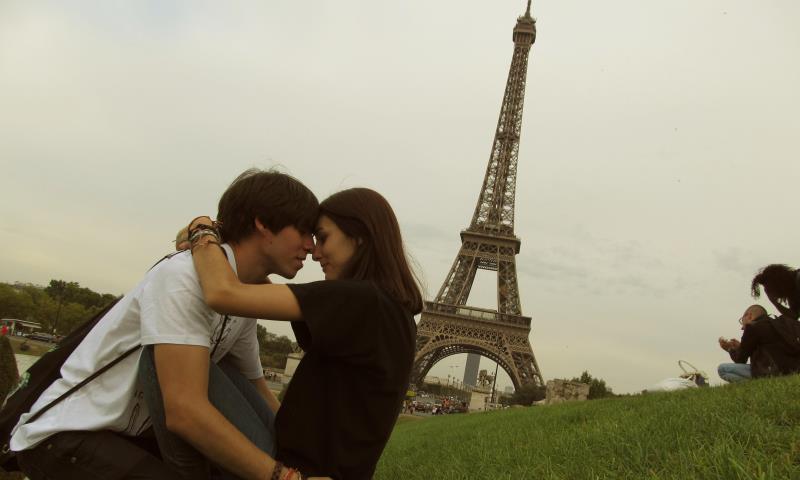 Image source: Google, copyright-free image under Creative Commons License
A lot of couples are at a loss when it comes to choosing a definite location for their destination weddings. If you are one of them, and you seem to be spoilt for choice with regards to where you plan to tie the knot with your beloved, then you can think of the places that you may have visited together in the past, or places that may hold some sentimental value for you and your spouse-to-be. This is one of the easiest solutions when you're confused about where you might want to go when you want a special wedding, someplace away from home.
4. Accessibility of the location that you have chosen
You have to keep in mind that you are getting married, and the more remote your location is, the more likely it is that you will have very few people in attendance. No matter how much you want your wedding to be unique and romantic and secluded and special, you have to choose a place that is convenient and can be accessed, even if it in another city, state or country. You have to remember that the guests who will be coming will already be traveling a great distance, just to meet you on your special day. However, you cannot expect them to be pleased if you choose to get married in a place which requires them to climb a mountain, somersault their way through a forest, and then swim through a perilous river before they reach your wedding location, after a 14-hour flight!
---
Suggested read: 10 awesome reasons why you shouldn't miss your friend's destination wedding
---
5. Choose a place where you have always wanted to visit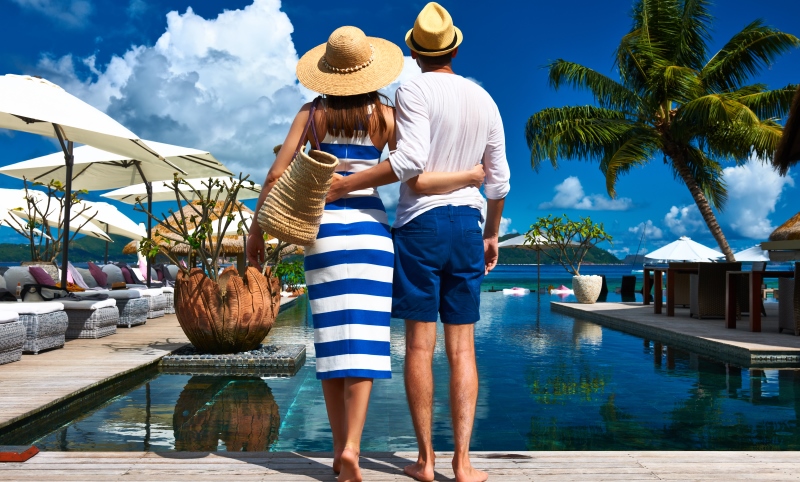 Image source: Shutterstock
If you have gone nowhere with your fiancé and you have no idea where to have your destination wedding, one of the most viable options is to take out that bucket list that you had made together and visit the place that you have always wanted to. Not only will it be one of the best ways to start off your married life, but it also will provide you with certain advantages. For example, you go to some exotic location to get married, you celebrate the day with your friends and family who have made it to the ceremony, and after the wedding, you decide to stay on for a week or two and turn your wedding location into your honeymoon destination! Genius, romantic, and convenient.
6. You can decide to go back to your hometown and make it the 'destination'
As people grow up and start to deal with adult things like job and a life, they tend to move away from their birthplace in search of newer opportunities in terms of livelihood and profession. If you find yourself in such circumstances and you are wondering where to go for your destination wedding, you might even want to consider going back to your roots. After all, some, or most of the people who you will be inviting, will still be there and it will be convenient for them, and nostalgic for you. It is more convenient if your intended is also from the same place, but if not, then with their consent, it could also be a great excuse to show them the place where you were born and where you grew up. Also, organization becomes super easy and affordable.
7. Check up on the rules, laws, and legal requirements of the place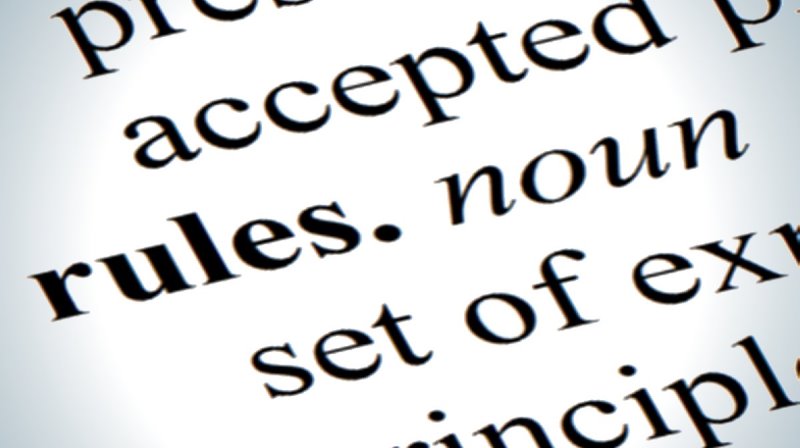 Image source: Google, copyright-free image under Creative Commons License
This might sound like another bore or another damper on your elaborate and exciting wedding plans, but this is something which you need to look up before you fix your destination wedding location. Consider the fact that the minute you move out of your state, your country or your continent, you will be encountering a different group of people with their own laws and customs and a completely different culture, which you and your wedding party have to adjust with when you are on their territory. That does not mean that you will not be able to enjoy yourself to the fullest. It only means that you have to organize your wedding around it, and make sure that you violate none of the rules and regulations of the place, whether it has anything to do with ceremonies, or clothing, or food, or legislative rules of the place. It is best to be equipped with your research, so that you don't have to face any ugly situations when you are on the most special holiday of your life.
---
Suggested read: 10 valid reasons to decline your friend's destination wedding invite
---
8. Book your destination way before your actual wedding date
Another question that is likely to plague you when you are waiting to book your location or resort for your destination wedding is, when to book the place? If you have waited a couple of weeks, or even a couple of months before your actual wedding date, then you are too late. You have to make do with some other alternative option. You have to keep in mind that there are other people who are also getting married all over the world, and unless you have chosen some place that is completely unique and remote, you have to decide where you want to get married and act on it at least 5-6 months before your wedding. This is just to ensure that you don't have to face rejection or disappointed after you have set your hopes and dreams on one location, because you were too late to book it, or too late to reconfirm your booking.
As it is evident, planning a destination wedding is not as easy as it sounds. It requires months of decisions and preparation. But with just a few handy tips, you can pull off the wedding of your dreams without a glitch. Happy planning!
Featured image source: Google, copyright-free image under Creative Commons License
Summary
Article Name
8 Tips For Choosing Your Destination Wedding Location
Author
Description
A destination wedding is something that requires meticulous planning and choosing the location ain't easy either. So keep these tips in mind - at all times.