"Together with their families,
Rita Atkinson and Jake Adler
Request the honor of your presence
At their destination wedding in
Hotel Capri
Isle of Capri, Italy.
The dates will be communicated soon.
Your response is eagerly awaited"
As soon as you received this, you probably started conjuring up romantic notions about you and your partner sipping some vintage clear wine and living your vows while your friends say theirs? After the wedding, you might think of extending the trip to the architectural city of Venice with hopes of floating through the charming web of narrow canals on gondolas rowed by nightingale-voiced gondoliers! A destination wedding is an assured holiday, and going with a pack of friends makes it all the merrier. Nonetheless, convincing ourselves to actually commit to going proves to be more difficult, oftentimes due to scheduling and cost considerations.
---
Suggested read: 25 rustic wedding dresses that urban brides would love
---
Well, here's your guide. We will hand you ten solid reasons why you shouldn't miss a destination wedding, which your instincts cannot deny!
1. (Not) A guilt trip!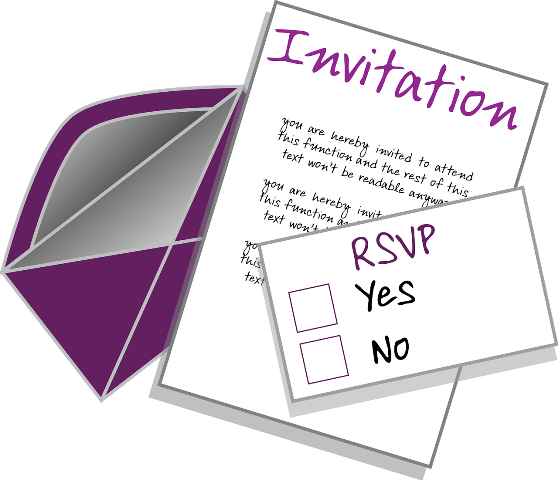 Image source: Pixabay, under Creative Commons License
"They are my best friends and all that they are asking of me is to be a part of their happiness. They want to share the most cherished moment of their lives with me. Can't I even do that much?! What are friends for?"
A little bit of melodrama and blackmailing amongst friends always works, right? But genuinely, if it is your very close friends or family members who are planning the destination wedding, you should really consider going. Do you really have a choice? 😉 So isn't it better to use this as an opportunity to go for a vacation, spend some dollars to rejuvenate yourself, and then subconsciously blame it on them? I mean, your Irish Catholic guilt can take a break too! Malicious, you say? Well maybe, but reason enough to go!
2. "Change in latitude, change in attitude"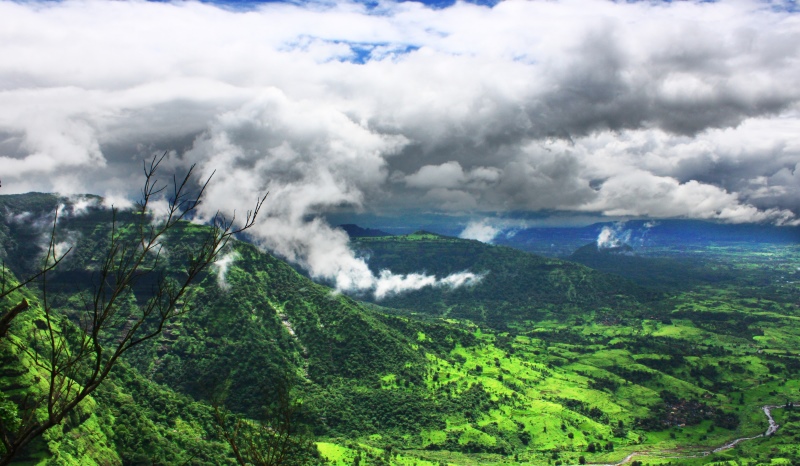 Image source: Google, copyright-free image under Creative Commons License
Enticing your other friends into taking this plunge and joining you on the trip has two major benefits. First, a bigger group can help you find better travel deals, and second, in convincing them, you convince yourself a little more! You can send them this post too and that should be persuasive enough!
If you can assure the would-be couple a confirmed herd of guests, then they can get amazing package deals for you! These package deals help reduce the financial damage you will incur from traveling and a penny saved is a penny earned! To return your grand favor, your friends may even treat you at the wedding! Not a bad idea, right? You could also use this opportunity to ask that friend from your circle out on a trip to explore the city together! Now we are talkin'! There is a lot more to a destination wedding than just the ceremony! 😀
3. "Love never felt so good!"
Image source: Pixabay, under Creative Commons License
Whether you're just beginning a brewing romance or dealing with a stale marriage, things are going to change once you set foot on this foreign land. For the better? Well, obviously. Dolphin watching on the Bahamian archipelago with a Corona in hand sounds like a pretty good deal.  If you are an adventurous couple, you can try kayaking, kite boarding, or even wave running! You can plan your itinerary of activities accordingly and rekindle the romance that once was! You'll definitely thank the soon-to-be married couple for inviting you to this marvelous place instead of being grumpy about it, as long as you plan it like a holiday!
4. 'Cheap'-in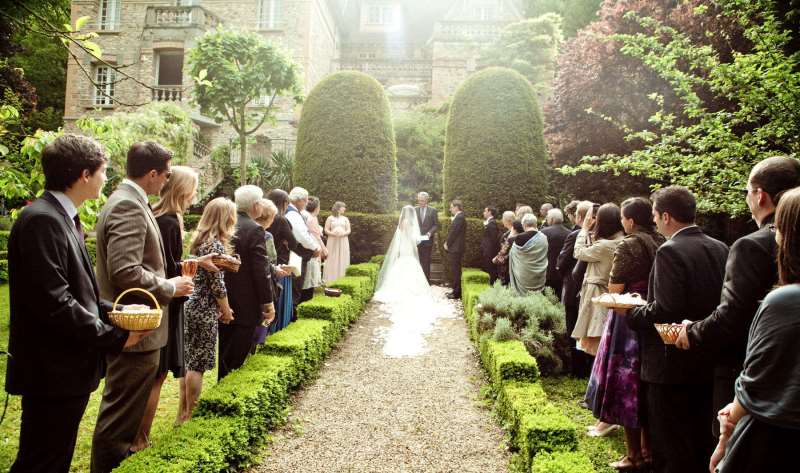 Image source: Google, copyright-free image under Creative Commons License
After spending the money and making the journey to get there, (you'll see how worth the trouble it is!), everything else will be very low-key. You will save on all the other things like food, drinks, and the lodging of course! Most couples that plan a destination wedding even don't expect a gift because they are aware of the hole in your pocket. God bless these people! Apart from the airfare, the other expenses are cheaper than the wedding you'll attend in your home city. In fact, I suggest that you skip 10 local invites and plan on attending at least 2 destination wedding invitations a year!  How can you even think of driving through the same traffic lights, going to the same wedding venue with the same gift in hand, and binging on the same menu each weekend, year after year?! Nothing can compare to a destination wedding!
5. "'Callaloo' in my mind!"
Image source: Pixabay, under Creative Commons License
Just the other day, I was reading about a woman's experiences after she quite reluctantly accepted two destination wedding invites. She says that going to a destination wedding is a blessing to the taste buds! If you are a food connoisseur, this invite will ensure that you have an  amazing time! She went to the Caribbean Islands and could not stop talking about all the Callaloo she had there! "Got some?" she said is a conversation starter on little Montserrat, where a clove-flavored soup dubbed as "goat water" is a nationwide fascination. She went on to add that the potage is thicker in Aruba and Bonaire, but the locals announce that their mother's is the best! Now I am not just hungry, but also envious of how greatly this woman has enriched her foodgasmic encyclopedia! And here I was considering gorging on the same wedding food my entire life just to save some bucks!
---
Suggested read: 15 chic vintage wedding dresses for the modern bride
---
6. "Wedding Crash(course)ers"
Image source: Google, copyright-free image under Creative Commons License
If you and your partner are planning to say "I do" soon and are also considering planning a destination wedding for yourselves, don't you think this will be the most amazing crash course? You will have a first-hand experience of how everything works at a destination wedding. From the deals to the cheapest flights to the venues and the travel agents, you will become a pro in no time! Also, since you will be trying to observe every detail, you will be the most active participant in the wedding and will not only help your 'about to wed' friends, but also enjoy the whole ceremony more intensely! If you weren't planning a destination wedding, maybe going to one will end up changing your mind!
7. "Where the streets have no name"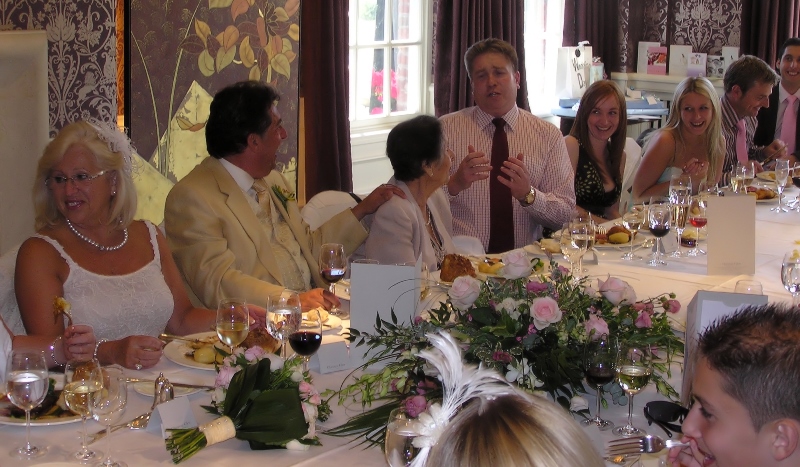 Image source: Google, copyright-free image under Creative Commons License
So you have watched 'The Hangover' and asked yourself, "Is it possible to do such a thing?" How about trying it? 😉 Well, maybe not to the same extent as in the movie, but you can still let loose and have some fun! Can an open bar at Ibiza be ignored by any person on earth, unless they are a pumpkin?! Worried about who will drive you home in this far-off land where you don't know a soul? Well, you are going with a gang of friends, remember? Plus, your room is just a 5-minute walk from the bar. Who knows, you could even make this a 'Walk to Remember'! 😉 So drink up, especially if you are not even footing the bill!
8. "Here I go again"
Image source: Google, copyright-free image under Creative Commons License
'Reel'ly, Jennifer Aniston found a match for herself in the movie 'Picture Perfect' while attending a destination wedding. I know you said "aw!" in the end when they finally came together at a different destination wedding! 'When in Rome', why not try your luck?
Wedding venues have always had the reputation of being great matchmaking sites or at least a good place to meet someone new. Destination weddings have an added flavor of their own. You are more stress free since you are in new place devoid of relatives and the city people you see all the time. Also, if you stay for some extra time after the wedding with a new 'special someone', you can explore the surrounding area together and really solidify your bond.
9. "We danced anyway"
Image source: Google, copyright-free image under Creative Commons License
So I have been convincing you about the 'destination' part of the deal so far, but what about the 'wedding' slice of it? Well, unlike the weddings you attend at home, a destination wedding is a three day long affair. Quite evidently, the fun is tripled. Every day is a carnival-like celebration! There are games, cocktail parties, relaxed luncheons, and swimming pools to dive into! You get into a completely different party mode and loosen up even more than you normally would! Also, you don't have to glam up (you can if you want to!). Not worrying about what shoes to wear and what to match them with can be a big relief too.  You don't get this option at a local wedding!
10. "Ramble on"
Image source: Google, copyright-free image under Creative Commons License
Your friend's destination wedding may come in handy when planning your own vacation. Suppose you were scheduling a trip to Spain and then you get a destination wedding invitation for you and your love, to guess where? Spain, of course! This would be very lucky, but also think of it this way: destination weddings are like a travel 'prompt', giving you a vacation spot and a reason to start saving. Every year, you could be visiting a new place that is undecided by you. How thrilling is that!
---
Suggested read: How to find the perfect wedding dress to suit your body type
---
Still confused? C'mon, take a leap of faith and think of it as a getaway. If not anything, it will allow the wanderlust in you to be satisfied – at least for a while! Maybe it will act like the 'taste of blood' to a lion! Maybe the explorer in you will find the right match and you will have a honeymoon before the host couple themselves! 😉 Lots of maybes, so it's definitely worth a try!
Featured image source: Google, copyright-free image under Creative Commons License
Summary
Article Name
Destination Wedding: 10 Reasons Why You Shouldn't Miss It
Author
Description
There are a zillion reasons for this - but we will give you the best of the best. So, pack your bags and set off for that destination wedding!