Yes, I have always crushed very hard on gay guys and I have been very vocal about it. I am one of those insane girls who believes that not every crush is romantic. I mean, I crush on green-eyed cats, but that doesn't necessarily mean that I wish to marry them. Romance aside, I worship gay men because of their alluring looks, feminine yet masculine behavior, and that twinkling sparkle in their eyes that makes my knees go weak. Okay, maybe I am more smitten than what you thought I would be, so here are 9 of my top reasons why gay guys are unbelievably hot.
Unless you are homophobic, you are sure to smile, pump your fist in the air, and say "Oh yeah!" Let's dive in, shall we?
---
Suggested read: 12 things NOT to blurt when your girlfriend comes out of the closet
---
1. The fashion sense
Image source: Google, copyright-free image under Creative Commons License
I once read a quote on the Internet that said, "Of course gay guys are hot. They didn't spend so much time in the closet doing nothing."
I am a huge fan of this quote. Have you seen gay guys rock the fashion world? Almost all the leading fashion designers and stylists are gay! Many gay guys know how to rock the world of vogue with their sass and effortless élan.
You should see how most gay men take time to dress up. They will maybe even put on a little makeup because they love looking their best — we girls can't get enough of them!
2. There is *something* about them
I don't judge people based on their sexual preferences but you don't need to be a judgmental a-hole to know that gay men are different. They're not your regular bunch of guys checking out women like they are an object to enjoy or ridicule. I do agree that not all men are jerks, but there is something about gay men that makes them especially approachable. Maybe it is the fact that they are not going to seek out women with the lust that many straight men possess or maybe it is the hint of some other kind of charm. Regardless, it ends up making all the difference.
3. The feminine streak
Image source: Google, copyright-free image under Creative Commons License
Most gay men exhibit a little feminine streak. If you are observant, you will see that almost all gay men are seen being a little feminine, and there is something really sexy about that. I do understand that this is not a mandatory trait that all gay men possess; there are a lot of macho gay guys too. From what I have seen though, many gay men have a feminine stance or graceful dance moves to rival any women that they often give without even realizing. Oh, my heart gets mushier!
4. Because they are different
I have always had a thing for unconventional people and things. Gay men are different and there is nothing wrong in it. With so many men disappointing day in and day out, I love being surrounded by gay friends. Those who have come out of the closet and are happy in their own skin relish the fact that they are different than the majority. This gives them the kind of confidence that is inherently sexy. To many people, myself included, confidence is considered to be one of the sexiest traits one can wear. So, making some quick deductions, it is really easy to understand what makes gay men oh-so-hot.
5. They impress both the genders
Image source: Google, copyright-free image under Creative Commons License
Men who dress to impress girls can be a turn on but gay guys know how to impress both sexes. It means they turn hotter times two. Just because someone is gay doesn't mean they have nothing to do with girls. Gay guys are known to spend a lot of time checking their looks and they will be polite with girls as well. So, if you love guys who go the extra mile to ensure that they can impress both guys and girls alike, you really cannot ask for anything else. The hotness factor is sure to kick in, eh?
---
Suggested read: 10 simple things a REAL man wants in a woman
---
6. Hanging out with them is so easy
As a girl, I love hanging out with gay men. They are the life of a party and they know how to keep you smiling. Gay guys are always happy to chip in with a weird story that will leave you in splits. You know what is sexy? You know what turns on a woman? A sense of humor. I know that it is not easy being gay and they are often picked on a lot, but there are gay guys who can effortlessly pull jokes on themselves in good humor. If you find a guy who can make you laugh, regardless of who the joke is on, you can't help but find that guy hot. Am I wrong, darling? I bet, no.
7. The best of both worlds
Image source: Google, copyright-free image under Creative Commons License
Gay men give you the best of both worlds. I remember hanging out with my boyfriend and wondering if I should have snuck off when he was so busy digging into his gaming console. However, the other day when I was with my girlfriend shopping for random stuff, I ended up missing my boyfriend and wondered how nice it would be to cuddle and kiss. So, we all crave to get a bit of both worlds and gay men can offer just that. They can doll up and pamper you like your girlfriends and yet, when you need a big alpha shoulder to cry on when in distress, they know damn well how to be one. You couldn't really ask for more, could you?
8. They're not afraid to try
There is something really amazing about men who are not afraid to try. Not all gay guys have it easy and there are so many of them who have had a hard time letting their family and friends accept who they are. However, this struggle helps them get the strength to try different things. If you have ever spent time with gay guys, you know what I am trying to express. When you are with someone who knows that they are different and are still happy being who they are, it helps you become better too. I love the way gay men are happy to do new things, to try random stuff, and to just be themselves.
9. Girls rub their magic on them
Image source: Google, copyright-free image under Creative Commons License
Girls have a way of rubbing off their charm on guys they hang out with, and I have seen some of the best friendships blossom between gay guys and their awesome girlfriends. So, as a girl, if you are looking for someone who has that sparkling touch of pretty girls and yet can be by your side like the big man, choosing to spend time with gay guys might be a great idea. This makes them incredibly hot too. Gay guys have their own charm and magic, but with the girl troop they so often socialize with, it makes them even sexier for us. They add the jazz to our sass.
---
Suggested read: 10 reasons why bearded men are the hottest
---
10. They ooze an aura of hotness
Not everything has a reason, and when you find someone hot, it is often simply because they just are! I have met my share of gay guys who are amazingly awesome and incredibly smart. I find them to be very hot because they are confident in themselves, are incredibly fashionable, and know exactly how to be the queen of sass and rock the world of punk simultaneously. They are a complete package through and through. What else do you need to find someone hot?
These are ten of my reasons why I absolutely adore gay guys and have often checked them out shamelessly. Do you happen to know some gay hotties too? Tell me your story as I can't wait to worship more of these amazing men.
Featured image source: Google, copyright-free image under Creative Commons License
Summary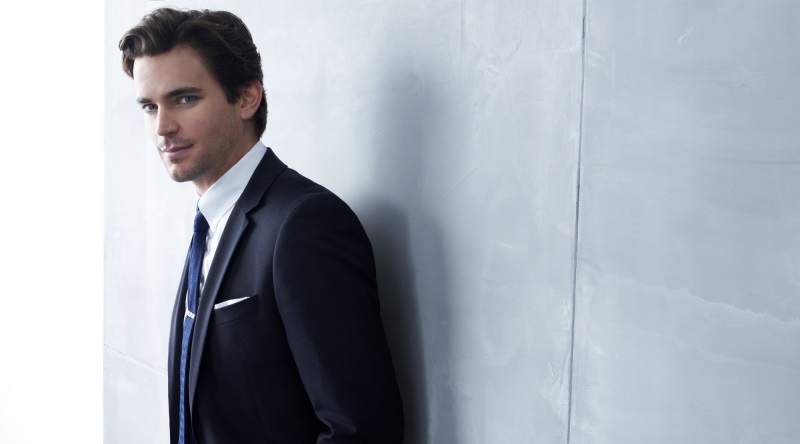 Article Name
10 Awesome Reasons Why Gay Guys Are Hot
Author
Description
What is the appeal of gay guys? Why do women like hanging out with gay men? Find out 10 of those reasons here.