If you have been in a real relationship for a considerable amount of time, you know that you are going to have fights. Little arguments and difference of opinions are essential for the functioning of a healthy couple. You have made your peace with that, but did you know that it is even healthier to make up with each other after the fight? After a heated argument or a passionate fight, one of the best ways to do this is makeup sex.
It is great to be emotionally and physically connected to your partner when you need to stoke the flames in your relationship. It is one of the best ways to do so and, quite frankly, it is a lot of fun. Beyond this, here are a few more reasons why makeup sex is seriously sexy:
---
Suggested read: Does sex get better with age?
---
1. The sex is longer than the fights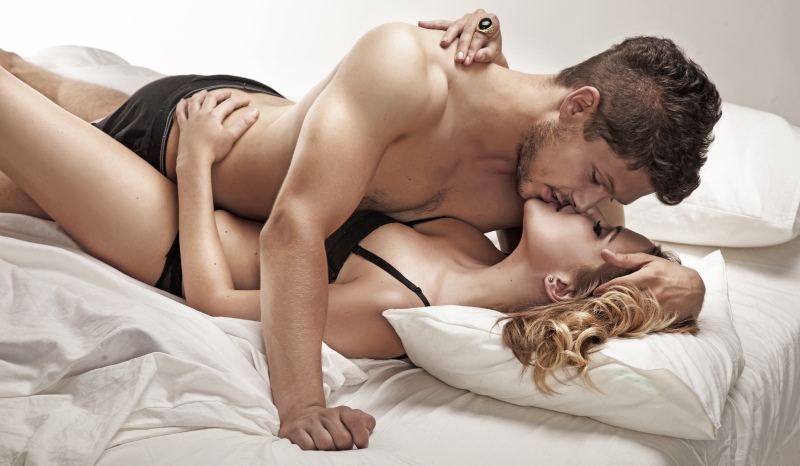 Image source: Shutterstock
In makeup sex, the fight plays a huge role. Generally, makeup sex will last longer than the fight itself, and what is better than a really long session between the sheets? While the big O is mostly about the intensity, the foreplay, tension, and attitude before the real deal are all about the fight.
2. There are little games you can play in bed after the fight
There are many makeup sex games that you can play. If you apologized first, you get to be on top! Your dirty talk can include excerpts from the fight itself. You will also learn to laugh the fight off when you have a dirty joke about it; this is some of the best relationship advice you are going to receive.
When you cave in just to be on top for most of the time, it also makes you swallow your pride and ensure that both of you are on equal terms in the relationship.
3. There is a lot of attention, and reconciliation follows
Image source: Shutterstock
Making up after a fight involves a lot of reconciliation and apologies. But when you use sex to make it up to your partner, there is a whole different angle to it. Sometimes words fail to express your true feelings. In many cases, all that your partner and you want is the fight and the frustration of the fight to be expressed in bed.
Once you are through with that, there is no way that you are still going to have bitter feelings. You are both going to be in a place where you have reconciled without having to say much.
4. Every time is the first time
With makeup sex, it almost feels like every time is the first time. While every fight is a new fight, this translates into a different sexual experience as well. You will see a different drive and a really unique zeal when it comes to making up with sex. It could either be the anger that you both are venting, or the sheer urge to apologize and make it up to you.
Either way, you know that you are in for something that you have not experienced before with your partner.
5. If you are being made up to, you can do what you want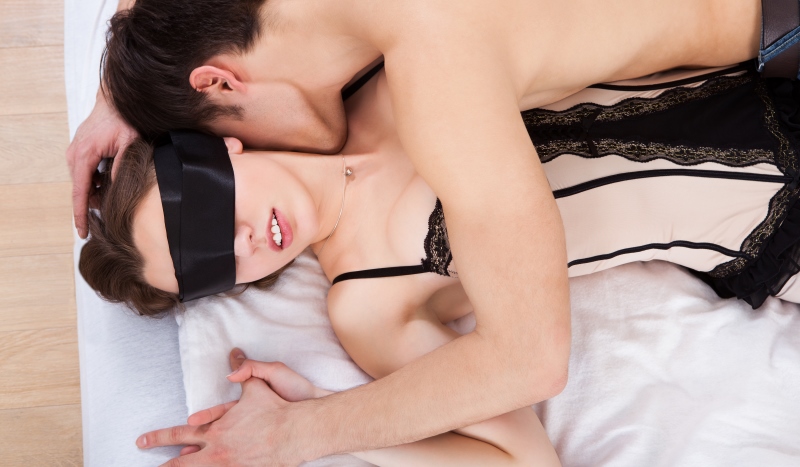 Image source: Shutterstock
It doesn't matter if you are much of a cuddling person and your partner is not. Or, if your partner doesn't like it too much when you are in control all the time. You are the boss of what is happening in bed this time. If they have screwed up something, then you know that you get what you want in bed.
It could be just about anything. Right from the dirty striptease that you have always wanted them to do, or the little dance that you have stopped doing months ago. You have all the control here.
---
Suggested read: 5 Yoga poses guaranteed to boost your libido
---
6. It is hot to make them cringe and beg for the stuff that they want:
Because they are going to have to let you do what you want, it is going to be all the more fun to ensure that you tease them enough. You obviously know what gets them going. You can tease and be really playful about it. The fight that happened previously is only going to add to the drive, when you have ensured that you have made them suffer enough and they have paid for what they had done in the past. You do what they like and let them know that you have forgiven them.
This is also going to show you how much your partner is willing to endure to attain forgiveness for the fight that happened.
7. There is biology involved here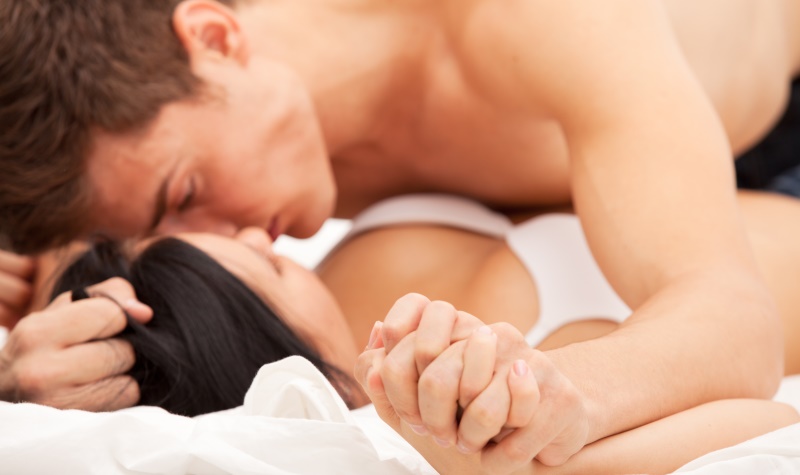 Image source: Dollarphotoclub
Pain and pleasure are feelings that can never be disconnected from each other. When you are in pain – physical or emotional – your body is going to release endorphins that are also going to give you a sense of power. A little bit of adrenaline splashed into the picture with you being a little bit turned on, and there you go! In all probability, you can safely call it the best sex that you have ever had.
When the mind and body are working together, there is absolutely nothing that can stop the energy that will be flowing between you two.
8. It is like healthy competition
In many arguments, one of the two of you is not going to budge. You might not want to apologize or they may not want to talk about it. But you are in the middle of things, and the only way to get around them is to either talk while you are at it, or express yourself in other ways. This is going to make it a competition between the two of you on how to convince the other of how you are feeling.
And just like everything else in life, healthy competition is something that is good for sex as well. It is always good sex when both the partners are willing to ensure that the other person gets a good taste of how they feel – in the most visceral way possible.
9. It is the best way to extend or accept an apology
Image source: Pixabay, under Creative Commons License
So there was a fight, and there is no better way to make up for it than sex. For one, sex is the best way to ensure that there is physical, mental, and physiological relaxation. This is the best way you can offer an apology to your partner, and there is no other way your partner would want to accept it.
Plus, if you are on the receiving end, you know that you'll have it all your way. Who doesn't like that for themselves?
10. You are going to grow as a couple
While many people consider it stupid to end a fight with just sex, it is something that is going to help you grow as a couple. You are going to learn to let go of problems and to move forward with life. Many times, it is not enough to just say it; you get to show it to your partner, and you know that they are going to get it.
By the time the sex is over, the fight will be over as well. There is nothing better than that kind of a double whammy.
---
Suggested read: 6 disturbing things you did NOT know about a hickey
---
The post-coital affection that you are going to experience is going to be something else as well. You have fought, and now you are good with each other and all you need is to cuddle up and sleep. When you wake up, you know that all is well.
For many, this is the best form of expression. They might not be able to communicate to their partner in words about how much they love them and how sorry they are. It is adorable how they can literally give themselves to you and ensure you that they are a keeper. At that point, you realize that you do not want to make a big deal out of the little fight.
Featured image source: Google, copyright-free image under Creative Commons License
Summary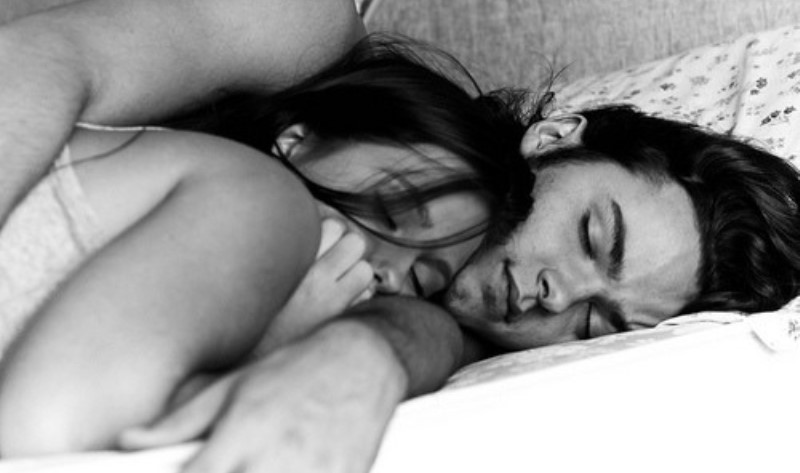 Article Name
10 Brilliant Reasons Why Makeup Sex Is Seriously Sexy
Author
Description
While movies and books have exaggerated the efficacy of makeup sex, there are some real reasons pointing towards them working wonders. Check them out here.