My friend recently told me something that I found absolutely absurd. We were playing a game of Truth or Dare, and she was asked how many times she turned herself on in a day. She proudly exclaimed, "I have a boyfriend, so why would I jack off?" Whoa! Turning yourself on has nothing to do with whether you have a partner or not, woman. It also should not be something forbidden, something you cannot talk about. Very few people know this, but pleasuring yourself actually helps you improve and ensure healthy flow of blood to your reproductive parts, keeps you in touch with your sexuality, and allows you to learn what you desire sexually. Let's just call it sexual self-care, shall we?
Learning to turn yourself on is not only about trying out fancy techniques or purchasing adult toys. It is a mental process of getting yourself in the mood, by helping you relax. In case you don't know how to turn yourself on (and even if you know), go through these 10 tips that will help you ace at the self-loving game.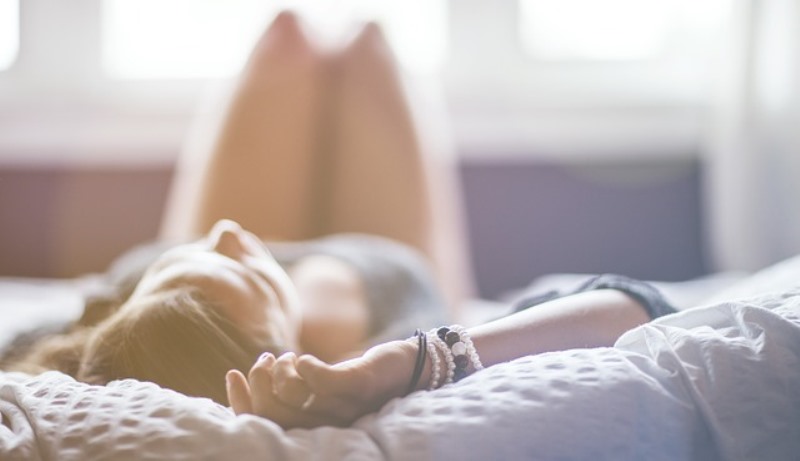 Image source: Pixabay, under Creative Commons License
If you are not really sure of what turns you on, in the first place, you need to dig a little deeper. You can start by reading some erotica or watching adult videos that you have not tried before, says Rebekah Beneteau, an intimacy coach. She further says, "You might be surprised at what actually arouses you. And these things don't have to make it into the real world. The body can't tell the difference between physical activity and conceptual thought."
---
Suggested read: 10 amazing facts about female climax you didn't know
---
By exploring how to turn yourself on, you are sure to feel liberated. It is an art, and like every other, it requires practice. Now let us find out how to turn yourself on and then practice it… daily! 😉
A. Using your senses to get aroused! 
Turn yourself on, using your senses alone. Most of the times, when women try to turn themselves on, they end up bored and lose interest after a while, especially if they have just been introduced to self-pleasure. Instead of feeling discouraged, you need to relax and try to have a great time all by yourself. Sexual self-care is very simple if you learn a few tricks. So stress not, rather take some me-time out and try the following tricks!
1. Watch out for what enthralls you!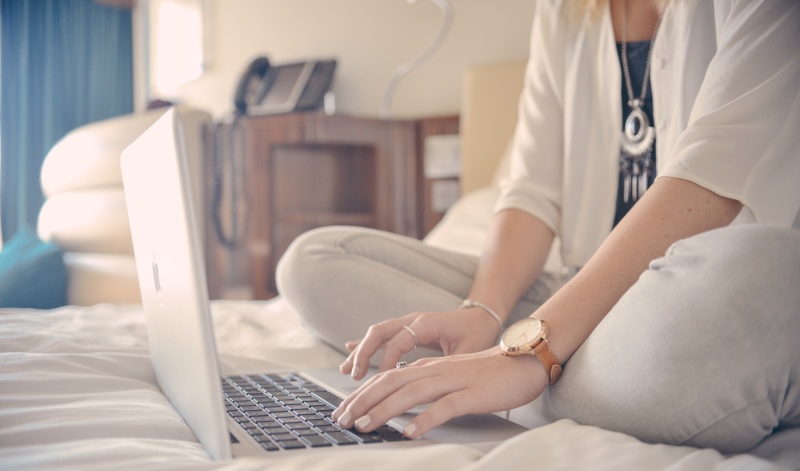 Image source: Google, copyright-free image under Creative Commons License
Watching a little bit of nudity has always been exciting for everyone, except people who are asexual. So lie down or maybe sit down. Relax. Switch that laptop on and sit somewhere you know no one's going to walk in on you. Now surf on the internet and visit websites that your mum would not approve of! There is a lot of variety which can help you turn yourself on. So, all I am asking is that you take some time out and watch some 'interesting' stuff on the internet. You don't have to focus on turning yourself on from the very beginning. That will only put pressure on you, and you cannot feel pleasure when you are under stress.
2. Try touching yourself all over
Lie on your back or may be sit down, if that is more comfortable. How about drawing yourself a bath? That might help you blow some heat, right? Once you feel more relaxed and hassle-free, move your hands all over your body. Start from your neck, breasts, and then move on to more sensitive and erogenous zones. You will undoubtedly start feeling loved. Ultimately, take your hands down there. Gently run your fingers, drawing circles over your va-jay-jay, while watching a movie or listening to some instrumental music, preferably the saxophone.
3. Try making lovemaking moans
Lie down on your back and close your eyes. Play an arousing movie in the background. Now relax and try to concentrate only on the sensual sounds of the actors while they make love. Move your hands all over yourself. Intimacy experts say that even the sounds made by another couple can act as a real turn on, say, a sexual stimulus. Let your imagination run wild. As soon as you feel more comfortable with your own voice, start breathing very slowly and deeply. Instead of letting the air out of your nose, try doing so from your mouth. Keep moving your hands all over your sensitive parts. Breathe harder and deeper. Doing so will help you moan easily and it won't sound pretentious. Try to let go, and allow your body and your senses to take over you.
4. Make use of your taste buds for a completely different purpose!
You may feel like a fetishist here, because who makes use of their own tongue to explore their sensitive areas? So let us not get into the details here! But we need to cover this because it is necessary. Begin by moving your hands all over your body. Place your hands over your lips sometimes, letting your fingers run over the sensitive zone of your lips. Since our lips are made of numerous nerve endings, your sexual sensation is sure to rise multi-fold!
5. Let fragrances take your breath away!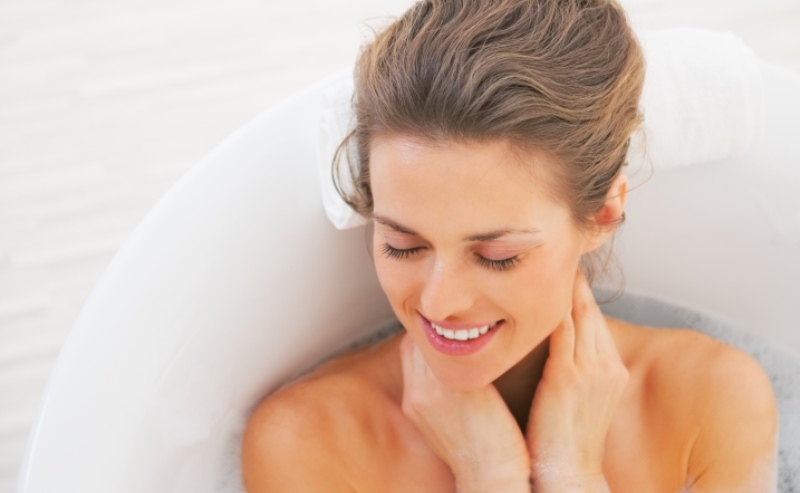 Image source: Shutterstock
To set the mood right, try fragrances that are not very strong; lightly fragrant incense sticks should do the trick. Now relax and try to bathe in the sensual and deep aroma. If you are willing to take this a step forward, pour massage oils in your hands, and move them all over your body. You need to be very careful when you pick your scent. Go for one that allows you to create an atmosphere of sensuality. Our picks are leather and musk, or lavender, maybe. If you want something richer, go for an orange blossom or chocolate. These will help you relax and will actually amplify your experience.
---
Suggested read: 11 sexy hotspots to kiss a woman to arouse her
---
B. Going beyond the senses!
Now let us go beyond the senses, shall we? The five senses do create the perfect experience with the hands as a perfect assistant, running all over the body. But adding a few more details will help you work wonders when it comes to sexual self-care.
6. Allow your mind to wander!
Think about things that you find sensual and sexual. You should think of the times and moments when you were turned on. There must be a memory or two, which give you goosebumps, which make the hair behind your neck stand with excitement! Try to recall those memories and then visualize the same. Make sure whatever memory you choose, it should make you want to keep your hands down there!
7. Read something erotic!
Image source: Google, copyright-free image under Creative Commons License
If moans don't arouse you much, your own or of other people making love, try and read sensual stories instead. Words which spin sexual stories help create better visions, which are far more effective than sounds or memories at times. Try skimming through erotica on the internet or get a copy of the 'Kama sutra.' While you read through its delicate pages, allow your imagination to go wild and your hands to go to any part of your body it so wishes.
8. Turn off the lights!
Or dim them if you don't want to turn them off completely. The warm glow of a light source (think a tiny lamp in the corner of the room) is sure to heighten the air of sensuality. In the beginning, and also when you have mastered the art of sexual self-care, take the help of watching the interplay of light and shadow as it creates a very soothing effect on the mind and the body, assisting you to turn yourself on.
9. Call your partner up!
Conversing on the telephone while trying to turn yourself on can be really exciting. If this makes you feel a little awkward, that is, letting your partner into that secret place where you play with yourself, you don't have to let them know! Just try having a normal conversation for a couple of minutes, while you love yourself gently. The pleasure of pleasuring yourself secretly without letting the person on the other side of the phone know, is better than what you imagine!
---
Suggested read: 4 vital tips on how to have emotionally safe sex
---
10. Have fun when you are alone!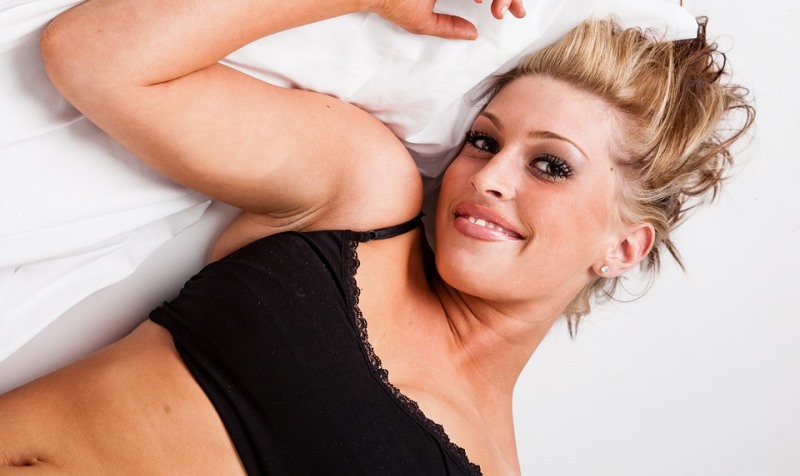 Image source: Pixabay, under Creative Commons License
If you know what I mean! Use the above mentioned titillating tips on how to  turn yourself on. You are ready to have a great time all by yourself and without feeling awkward about it. When trying to make yourself comfortable and getting into the mood, the most important thing is to relax and to know that you are doing nothing wrong! This knowledge will let you live through a more than pleasing experience of self-love!
Learning to turn yourself on is an art that requires practice, as I mentioned above. It will allow you to come into contact with something that is deeper, a pleasure that you have never felt before, a sensual experience that you completely deserve! As a woman, it maybe a disturbing thought because the society sees it as a taboo. But that's got to change. Be the change you want to see in the world! 😉 I will leave you with that!
Featured image source: Pixabay, under Creative Commons License
Summary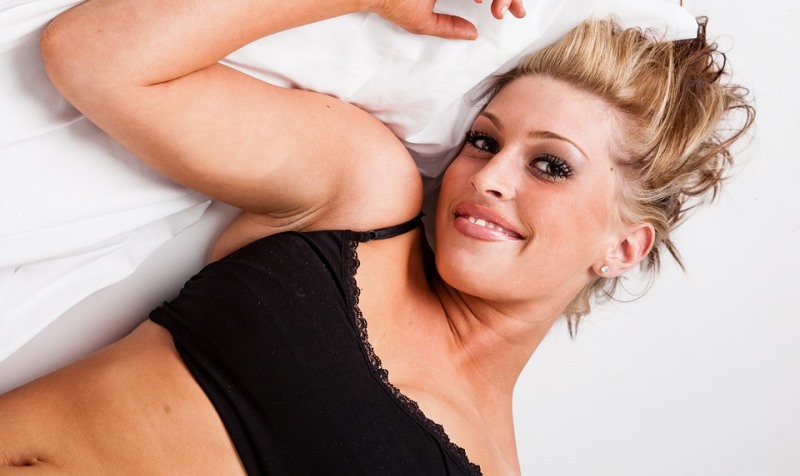 Article Name
10 Sensual Tips On How To Turn Yourself On
Author
Description
You need to know how to turn yourself on so that you're aware of what your sexual needs and wants are.