When I ink my pen to write about styling tips for the perfect first date outfit, it has to include grooming too, because styling and grooming both walk hand in hand. They shape your persona for whoever lays their eyes on you.
Following these simple tips will not only mark your first date as an amazing hit, but will also convince her to think about the next cups of coffee she would have with you!
---
Suggested read: 10 first date conversation rules you NEED to break
---
1. Shirts over T-shirts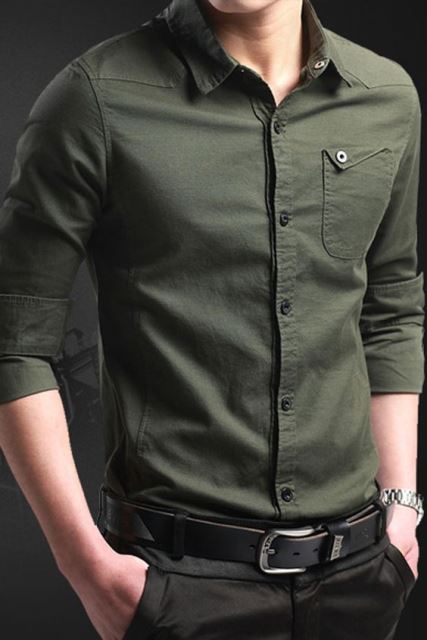 Image source: Pinterest
We all are obviously aware of how women love it when they are given their due importance. No wonder that they deserve it, but initially, if a guy takes any extra efforts for them, they're very impressed. So never ever leave your house with just one casual t-shirt on your body. Instead, opt for a solid shirt, nicely steamed or ironed, and fold the cuffs the standard way, and you're already half way there in making a good first impression. If you think you're not a shirt person, try to layer your outfit with a scarf, bow, a jacket or a vest.
2. Check the fits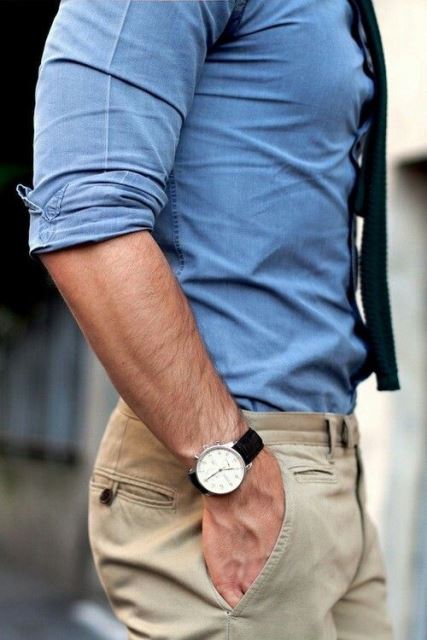 Image source: Pinterest
The importance of proper fit can't be stressed enough. Even if you don't want to disburse your savings on new apparel, you can make sure that the old colors from your outfit fit you the best, and you're good to rock the first date. Nothing is a bigger turning off than a baggy shirt that is a size or two greater than yours, or a pair of denims which has miles of extra cloth falling below your ankle. Another big turn off is you wearing a size or two smaller than your own. That's just taking it too far. Get a good outfitter and get your whole outfit collection altered as per your size
3. Watch the watch and watch the time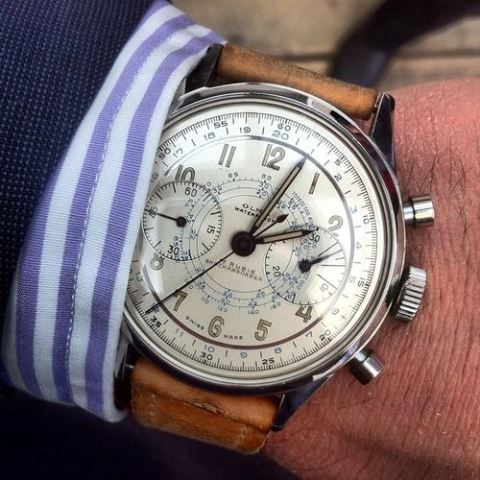 Image source: Pinterest
Until you want to slip into a deep trance or are just now returning from the mountains of Himalayas, you don't need to roll loads of beads and bracelets around your wrist. A classic watch with a metal chain or a leather belt is the best thing for your style quotient.. Girls love guys who are on time, and if you don a watch that screams your personality, then it's a win win. So save up for some months and invest in a quality watch, and never forget to be on time every time you're with her. In fact, you should practice punctuality always.
4. The wallet matter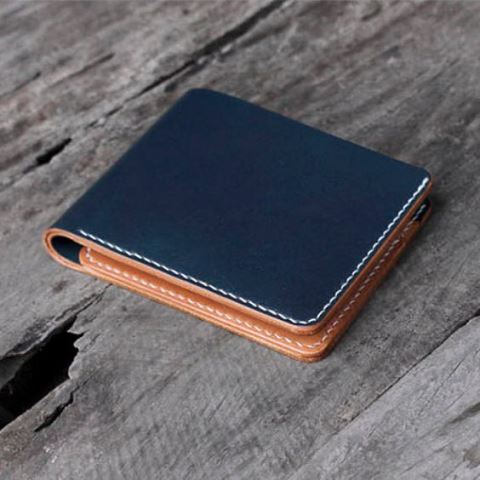 Image source: Pinterest
She will never say this nor will you catch her noticing this, but trust me, girls always look at your cash carrier while you pay those food bills of yours. A fresh, crisp wallet is a definite addition to your fashion quotient, and it's always nice to carry around your money in something that you like. Pick on wallets with minimal or zero design, and if you like options, brown, coffee, olive, beige are the trend setters this season.
5. Get called Mr. Hand-ker-chief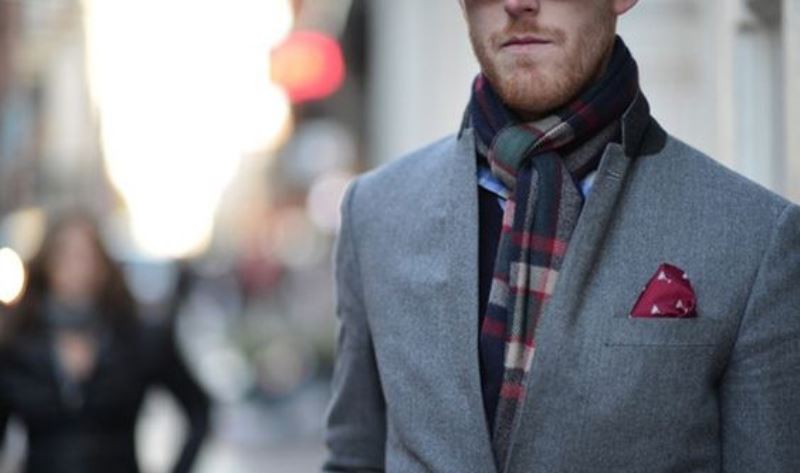 Image source: Pinterest
Not just a date, a squared handkerchief has to be the part of your everyday styling. A man's attire is always incomplete without this fraction of cloth in his pocket. It sounds out of the bounds, but a well-ironed hanky signifies your hold over things and how seriously you take your life and things allied to it.
6. Double check your shoe shine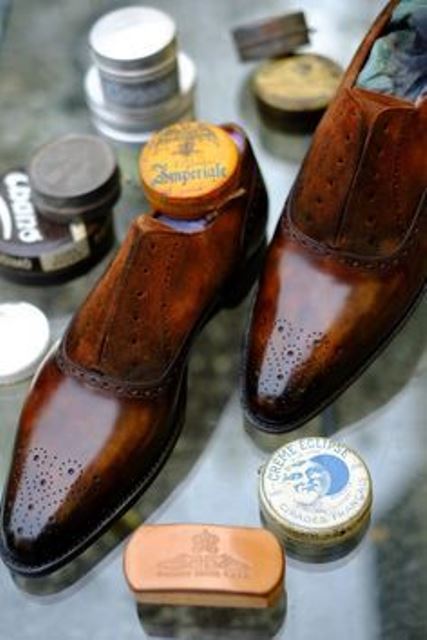 Image source: Pinterest
Even the most luxurious of the outfits fail to live up to their expectation if the shoes you're wearing do not match your outfit. No matter how nicely you've styled yourself from top to bottom, when it comes to the sole story, the shoes have to shine bright and speak for you, your confidence, and your grace.
7.  Goodbye to 'Minions' phone cases, please!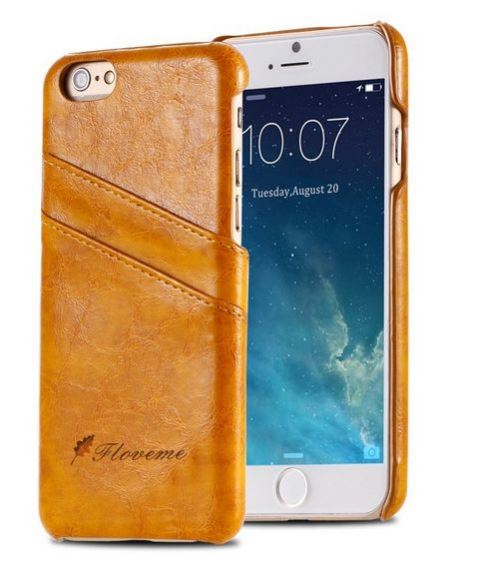 Image source: Pinterest
Women happen to look for men who are emotionally balanced and mature. So imagine what impact you're making with that animated oversized phone cover of yours? Doesn't sound good, right? To me either. Always have a plain black/brown phone case for your phone to attend all your first meetings – personal or professional. The condition and the quality of the case both announce your lifestyle, so make sure for them to be in mint condition as much as possible.
8. Put on a pair of glasses for extra attraction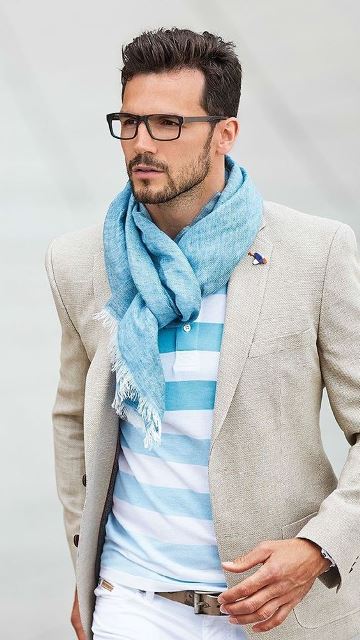 Image source: Pinterest
Whether you're short-sighted or long, or have perfect eyesight, a pair of glasses adds that element of seriousness to your persona. Try on a pair at one of your first dates, and see how it acts as the perfect accessory, and you won't want to give it up!
9. Take care of your odor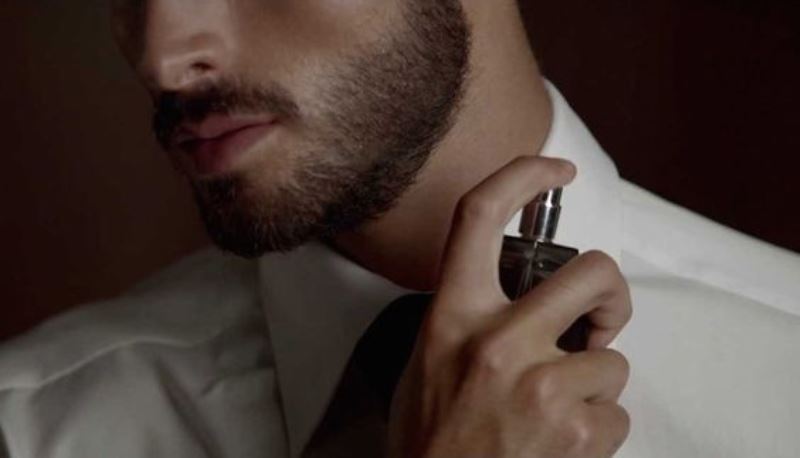 Image source: Pinterest
While you take good care of your styling, you should be equally aware of your body odor. Never ever forget to roll on some deodorant after your shower and dab some drops of your cologne after you button that shirt up. This signature fragrance will add more charisma and will make the connection stronger even before you make your moves.
---
Suggested read: 12 things to do on a first date to make it unforgettable
---
10. Don't forget to 'be yourself'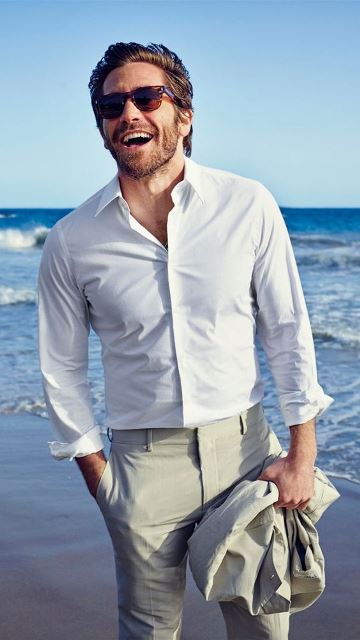 Image source: Pinterest
Apart from all these tips and tricks to pull off the perfect first date outfit and impress her, what she is going to fall for is what you are as a person. So be the real you and make some little changes to your date styling routine, and you're good to go.
With these in your pocket, there's nothing stopping you from making a great all-important first impression. So dress up, chin up and show up!
Adios!
Summary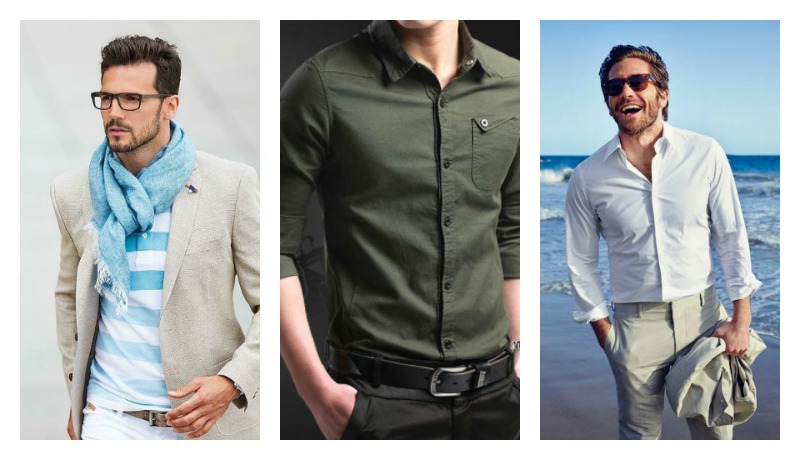 Article Name
10 Styling Tips For Men To Pull Off The Perfect First Date Outfit
Author
Description
So you have a big first date on the horizon and are jittery as to what to wear? Worry not, for we have here styling tips for that perfect first date outfit!