Even when two people have been together for a really long time, we hear of cases where they end up committing adultery. Overcoming temptation can often be hard, especially for those couples that seem to have drifted apart. Thus, there is a need to understand the perks of being faithful.
Right when you fall in love, everything may look rosy. However, as time passes, the cracks begin to widen in a relationship. These are the times that will truly test your mettle and your love. You need to know how to avoid temptation because once you succumb to it, the regret will last for the rest of your life.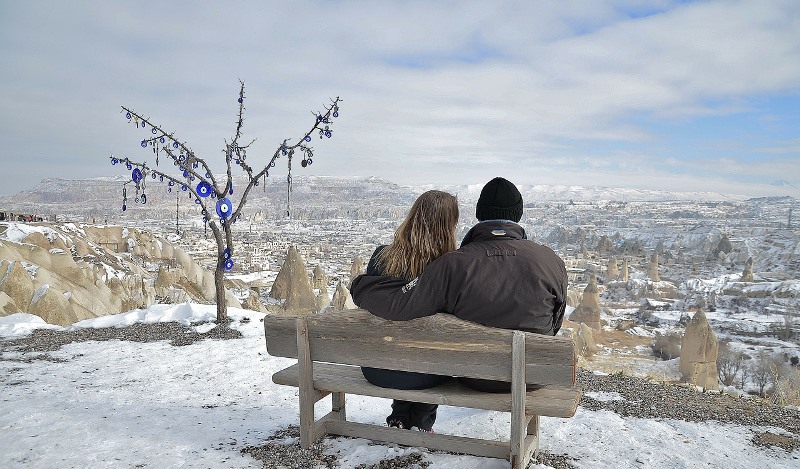 Image source: Pixabay, under Creative Commons License
I know resisting temptation may not be as easy as a lot of people make it to be. When you are not into your partner anymore, even the dentist you've seen literally for half your life may start looking sexy and appealing. Both men and women alike face these difficulties when it comes to fighting temptation, but it is worth every pain. In the end, you will be happy with your decision to resist.
---
Suggested read: 9 traits all men who cheat have in common
---
If you have faced hard times or you are battling the urge to succumb to temptation, here are 10 pointers that will guide you home and help you stay true to your partner – they deserve it and so do you!
1. Cherish the memories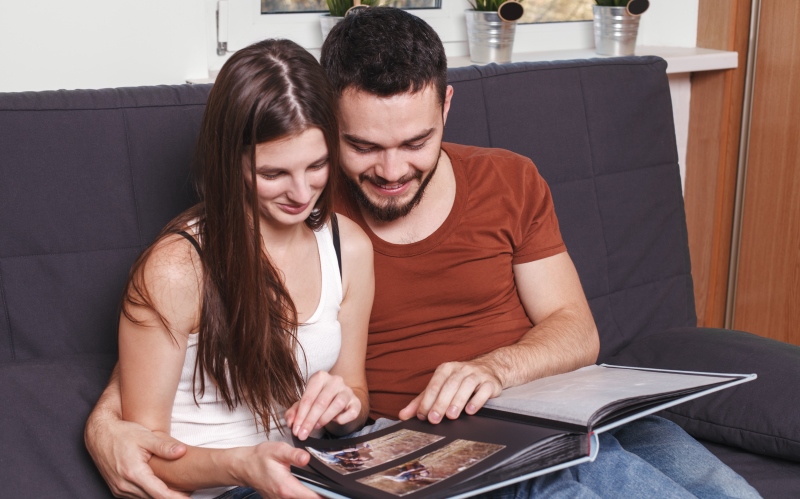 Image source: Shutterstock
Every couple has a lot of wonderful memories that seal their time together. It is important for you to cherish the bliss of these everlasting memories. Every time you feel that you are succumbing to temptation, you need to ensure that you can once again relive these same old memories. It is one of the finest ways to resist the urge to cheat on your partner. The memories will take you back to the time when you saw stars in the eyes of your partner, when they were your whole world.
2. Rekindle the old flame
Yes, the flame of love may get weak over a period of time and you will need to be sure that you can jazz it up. There are various ways of rekindling that same spark. Spend some quality time together or choose to go for a vacation. Make it a point to re-visit the same places that you went when you were courting each other. Try to impress your partner by spicing things up. Do whatever it takes to make your relationship romantic, passionate, and hot. All of these factors play a really crucial role when it comes to ensuring that the boat of love keeps at it.
3. Know where the problem is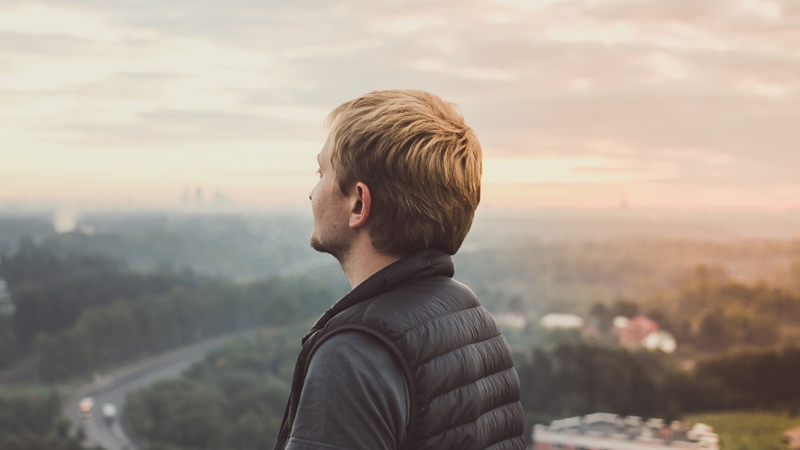 Image source: Google, copyright-free image under Creative Commons License
The urge to cheat on your partner can come about due to various reasons. Sometimes you may feel that you both are incompatible; on other occasion, love just dies. There may be times when you feel like lashing out at your partner even when you know they're not at fault. So, you need to sit down and come up with plausible reasons as to why you're interested in someone else. Finding the problem will offer you half the solution. Once you know the cause, you can come up with a smart solution to eradicate the trouble.
4. Discuss things out
You must talk things out. Half of the problems in relationships occur because of a communication gap. There are so many people who end up keeping things to themselves, and this creates even larger issues in their relationship. Until you are willing to communicate freely, adultery will certainly look a lot better. The heart gets depressed when lonely. Think of the times when you could tell anything and everything to your partner. Wasn't that complete bliss? Go back to those days. Trust me, it is possible! Give it a try, at least.
5. Don't go to bed angry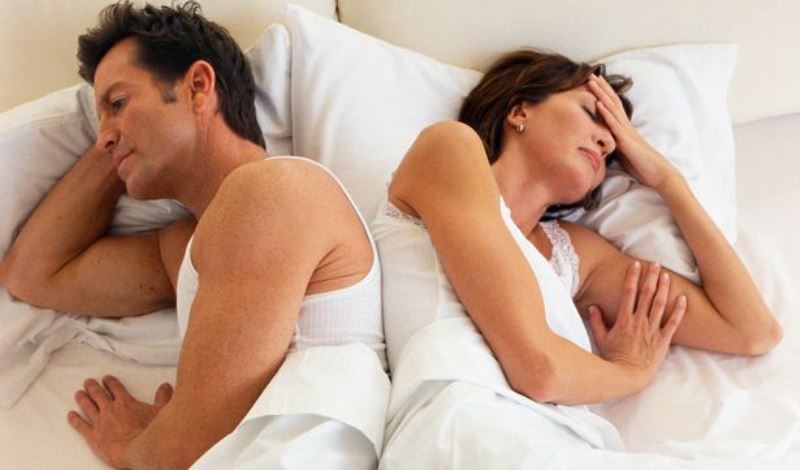 Image source: Google, copyright-free image under Creative Commons License
There are couples that make it a pattern to head to bed angry. Never do this because once this becomes a pattern, your romantic life will be headed downhill. When you are learning the tricks of how to avoid temptation, you need to have some great romantic nights that can jazz up your relationship. When you head to bed angry, the question of some sizzling time together ceases to exist. A great partner in bed might make you never think of adultery again after all!
---
Suggested read: Why do seemingly-content women cheat on their partners?
---
6. Understand your partner
Basic understanding of your partner is important because people have a tendency to change with time. The urge to cheat occurs when you don't connect with your partner. This mainly happens when you do not quite understand what they want or how they behave. In order to make a relationship work, it is important that the two of you can work it out. Give some time to your partner so that you can get what their point of view is. The times spent understanding your partner may help you in learning new and better things about them, which can salvage your relationship too.
7. The surprise dates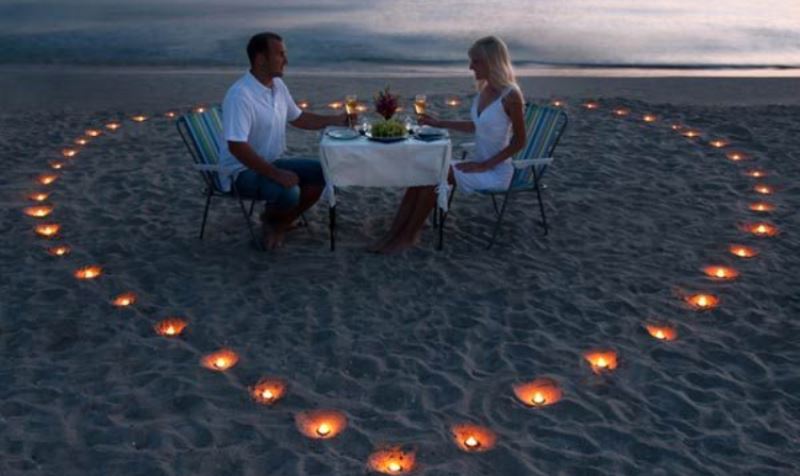 Image source: Pinterest
Kill the urge to cheat by rekindling the true romantic feeling in your love life. Plan a few surprise dates and see how they roll. Sometimes all a couple needs is one kick; for this to happen, one of you needs to do it. Keep that big ego aside and plan a few impromptu dates. Of course, if your partner has some urgent plans that you didn't know of, don't go crazy that they can't make it. There is always a next time. These surprise dates can add the zing again to your love life and they may help you see how great your partner really is. Trust me, sometimes a date is all you need to fall in love with the same person all over again. It will all feel so majestically beautiful!
8. Fall in love
Falling in love is the most exhilarating feeling in the world. The only thing that is better than love is falling in love over and over with the same person. You too can live this beautiful life, if you try a little bit. Forever isn't a myth; it does exist but only for those who are willing to stick together for the sake of love. Every couple will have some differences at some point in time. The key is to not let go, even in such cases. Embrace who you are and spread the love you have in your heart. This little thing can often go a long way towards helping you stay true and faithful to your partner. When I see old couples walking hand in hand, my heart says, "I wish to be that couple some day." Remember, these dreams – they were once yours too!
9. Seek help, it isn't bad
Image source: Shutterstock
Sometimes you may need a little help. There is an inner voice that will always ask you to stay away from adultery, but your temptation levels may be too high. If you have a close friend with whom you pour your heart out, talk to them. If they are your true friend, they will always guide you in the right direction. If you have the right rapport, you can even talk about your problem to your partner. As a partner, one should appreciate that their spouse has opened up about their vulnerability and should stand together and walk along. It might be a life-changing decision and could spark a new hope in your love life.
---
Suggested read: Is it ok to cheat if your partner doesn't know about it?
---
10. Your wedding vows
This should be your strongest support. The vows we say during our weddings aren't just words we mumble – they are a promise, a vow you make and swear to keep. Every time you see a hot guy or girl and your fantasy is quick to build, push your mind to the time when you exchanged the vows and really meant every word of what you spoke. Trust me, if you have loved your partner even for one second, you will stay true to your vows because love is all-powerful and mighty influential. Let love drive away the absence of love and remember the vows that bind your souls.
Agree with me? I bet, you do. Remember that while temptation will pass away, the regret won't. You need to stick to these points and you will be able to keep the temptation of cheating on your partner at bay. Life is a journey that you should cherish. Cheating on someone you love will tarnish your image in your own eyes.
So, what is your take on adultery? Any other tips to add on how to avoid temptation? Hit me in the comments below!
Featured image source: Google, copyright-free image under Creative Commons License
Summary
Article Name
10 Tips On How To Avoid Temptation And Remain Faithful
Author
Description
So how to avoid temptation and stay true to your partner? Here are 10 tips that will help in resisting temptation.