Ever had that dreaded feeling when you can almost sense your stomach turning upside down because despite your best attempts, you couldn't help but bump into your ex? We all know how nerve-wracking that can be! Yet, if your dearest stars always make you collide with that terrible ex, here we are at your service.
Won't you love the look of "holy God, she looks hot" on your ex's face as he would regret his foolish decision of dumping you? We know, you are grinning like a fool with the thought already. So, here is your revenge diary wherein we will share 11 of the foolproof ways which you must implement on seeing your ex. Trust us, they are going to work just fine and your ex would be left looking for the magic wand to go back in time and undo his big blooper mistake of letting you go.
---
Suggested read: 18 amazing tips on how to look pretty and make his heart beat wildly
---
1. High on the hot-o-meter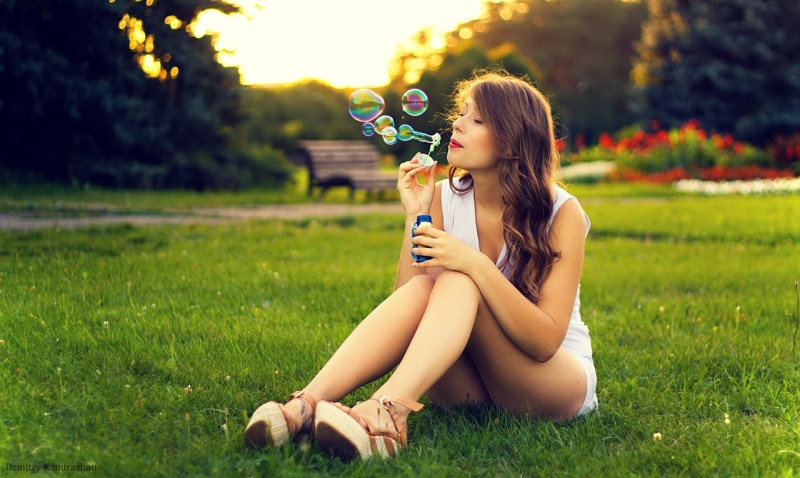 Image source: Pixabay, under Creative Commons License
The moment you see your ex, rush to the nearest restroom. Make sure to dab the flashiest of pink lipstick and accentuate the beauty of your eyes. The kohl often works wonder and you need to have the kind of look that will make you the Greek goddess. Call us shallow, but men hate to let hot girls go. Merely looking you in all the hotness is going to make your ex, knock his own balls (could be literally as well). We are not asking you to soak in a bucket of makeup, but do all you can to look sexy AF.
2. The happy hour
We hope you don't need to fake it, but even if your eyes are puffy with all the tears, we want you to look happy. There is no way you can let your ex, gloat with the thought that he destroyed you. Look happier than you have ever been. Have that twinkle in your eyes which will make your ex, wonder, "Damn, that girl was for keeps." This one will get him right in the feel and then you can go home, dig your Ben and Jerry and maybe pat your own shoulder for a job well done. Of course, your dearest doggie would make a great companion too. After all, dogs are faithful too, isn't it?
3. Be really casual about seeing him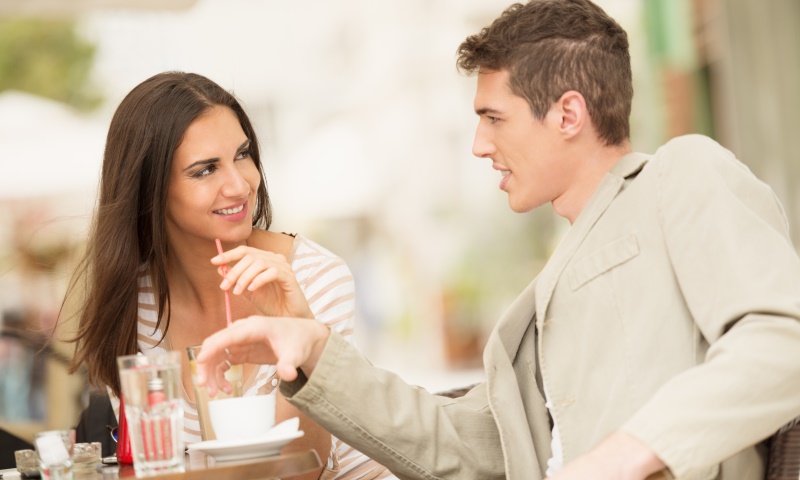 Image source: Dollarphotoclub
Men have big egos. We all know this, isn't it? So, how about fiddling and hitting his man ego a girly bit? Yeah, we are wicked and sassy, that's why girls are girls, after all. You really need to stop avoiding him. Even if your stomach is churning inside, bump into him casually and pretend that his presence doesn't bother you in the least. This will shred his ego into a million pieces which will definitely leave him in tatters. You have to casually bump into him and strike a conversation. Be normal and pretend like everything is good.
4. Latch on to a pretend boyfriend
If you have an attractive friend nearby, latch on to him for life. After all, what are friends for? Use your puppy eyes to trick him and coax him into pretending to be your boyfriend. Nearly all guys would love to play this game with you. There is nothing which will make your ex regret his decision as much as seeing you with a handsome guy who is drooling all over you. Seeing your ex can sometimes give you the best opportunity to flaunt your happiness. Of course, the embarrassment you are going to face after your ex is gone and you need to painfully explain the reasons you had to play the pretend game is something which would make a good funny read.
5. The social attack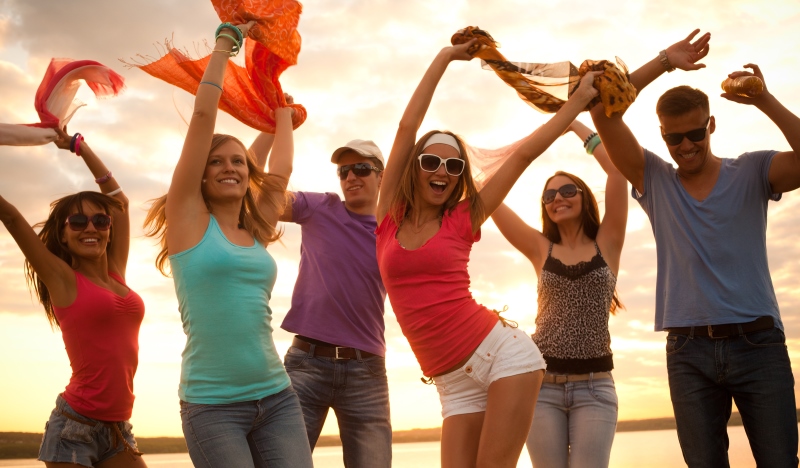 Image source: Shutterstock
This one would work when you have a common friend circle. God bless your ex if you are still friends with the whole gang. There is no sweeter revenge than going out with the gang and spending a good time. Chill with them and take too many obnoxious selfies. Of course, the gossip mills are so strong that your ex will definitely come to know that you are having a gala time. This will surely make him do a double check of his past and wonder why he dug his own grave. Of course, the winning smile on your face would light up the whole of Paris!
---
Suggested read: 11 valid reasons to breakup with someone
---
6. Express to impress
This one is surely the one that will slay him like nothing else would. You need to be expressive enough that he is impressed. Talk to anyone and charm a random stranger. Maybe, go out of your way to help someone and let him see how he missed out on one of the brightest souls. Ideally, we are asking you to be the bitch queen who pretends to be the God of love. Yes, sometimes you have to pull your socks and be your ba**ss self as this surely works like magic.
7. High heels, higher standards  
Image source: Pinterest
Honey, you don't need us to tell why girls love heels and regardless of how high the heels are, make this clear that your expectations, standard and relationship bar is way higher. When your ex, realizes what a trouble he was and how you have no desire to go back the old way, his teeny-weeny heart is sure to somersault. Isn't that what your aim is? Sometimes the mean streak in girls surely flickers way too bright, but then we all have our wicked cool days, isn't it?
8. Those Facebook pictures
Believe us or not, but damn the power of Facebook – it surely can make anyone bow down. Of course, you either need to upload hot pictures with hotter guys or else pose in some sexy outfit and pout like you are the queen of sass. With all those sexy comments popping along with guys drooling over how enticing you look, your ex will end up scratching his head as he will wonder why on earth he got it all wrong. Sure enough, he would wonder as to how amazing it felt when he was with you and your Facebook profile pictures had the two of you together. The kind of regret which he will have is enough to make you feel at the top of the Everest. Makes for a great view, isn't it?
9. Why don't you introduce me to your girlfriend?
Now, this one needs some serious confidence but if you can do this, we are sure your ex will end up looking like someone just punched him hard and fast. How many girls have the audacity to actually ask their ex to introduce them to their girlfriends? So, are you in for breaking some stereotypes? This casual conversation has a huge potential of making your ex, understand what a complete idiot he turned out to be. Men love seeing their exes draped in endless tears and ruined mascaras, but girls, you need to know no guy is worthy of your expensive makeup. So, do not let the sparkle in your eyes die anytime soon and they will surely haunt your ex for the mistakes you did.
10. The things he loved the most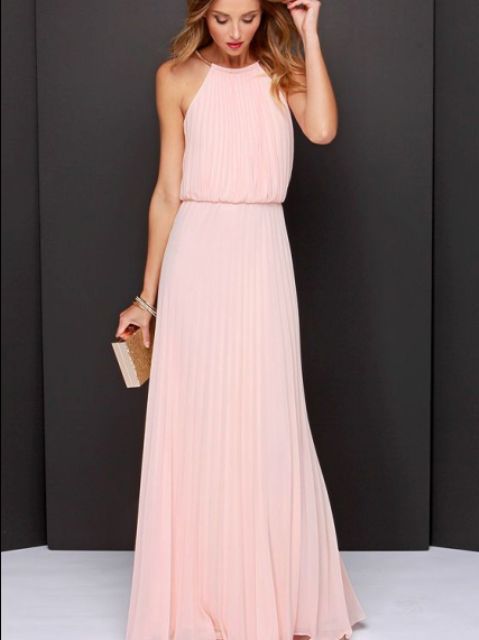 Image source: Pinterest
When you want to defeat your ex and make him squirm, you can always make use of things he dearly loved about you. We all have a mental list wherein we remember the things our exes loved about us. Why not showcase all those beautiful things and this will definitely make it hard for your ex to restrain his feelings. If he had loved you truly even for a moment, he would be forced to go back in time and relish the feeling. Of course, this makes up for the kind of hurt he left your heart with.
---
Suggested read: A step-by-step guide on how to keep a conversation going with someone you like
---
11. Those random remarks
In the end, just enjoy yourself. Stop trying too hard to hurt your ex. He is nothing more than a finished chapter and you shouldn't spend most of your time brooding over the locked lanes of the past. You can chill and go on with your life and maybe, sit with him and pass some side remarks once in awhile just to see how he reacts. If you are still comfortable with your ex and have no troubles looking him in the eye and being yourself, his cold heart is surely going to do a somersault.
You were a gem and when he left you, it was his loss. So, do not let someone else rob you of your beauty. Keep sparkling and your ex will bite his own dust. Simple and sassy?
So, seeing your ex shouldn't be such a spot of a bother anymore. Of course, you can exercise these tips and make sure to come back and let us know how smoothly you won the game. We love happy stories wherein your tiara holds just right and your sass kills, sans the wine.
Dollops of good luck packed with loads of love for you. You are awesome yourself and need no guy to validate your charm.
Featured image source: Pixabay, under Creative Commons License
Summary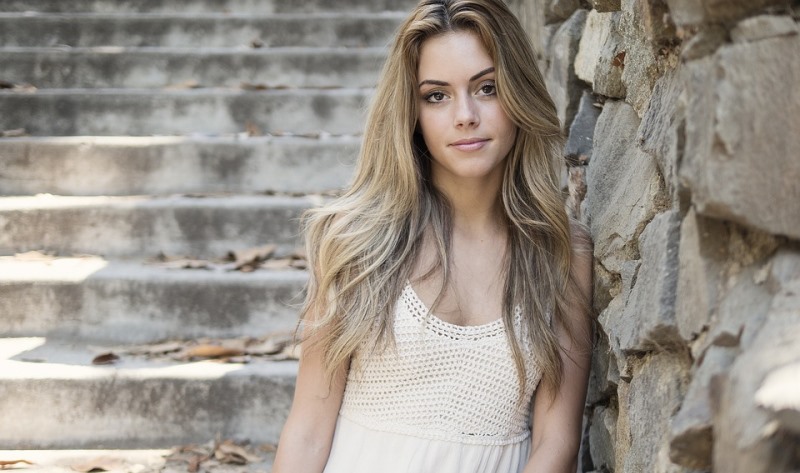 Article Name
Seeing Your Ex After The Breakup? 11 Funny AND Sexy AF Ways Of Making Him Regret It
Author
Description
We make seeing your ex, after that God-awful breakup, a piece of cake. And you can have yours and eat it too! ;)