Having a bun in the oven is both exciting and trying, don't you agree? Mommies-to-be have to juggle between morning sickness and their ever-bulging bellies. But they shouldn't expect to wear just anything and charge out only because they are 'expecting!' Moreover, this is the period that they must look nothing less than 'Woa-ow!'
Though looking elegant should be the priority for you, you must also pay attention to comfort. Never compromise with that! There are a few bits and bobs that I want you to remember before starting on this vo(gue)yage:
Shop smart. Pick those outfits you can do something about after the baby arrives
Remember to be sexy (Pregnancy can turn you into Grinch!)
Don't break up with belts
Muddle through the bump and the accessories
Let the diva in you shine
Here are some stylish maternity looks for all wow mommies-to-be..
1. Date night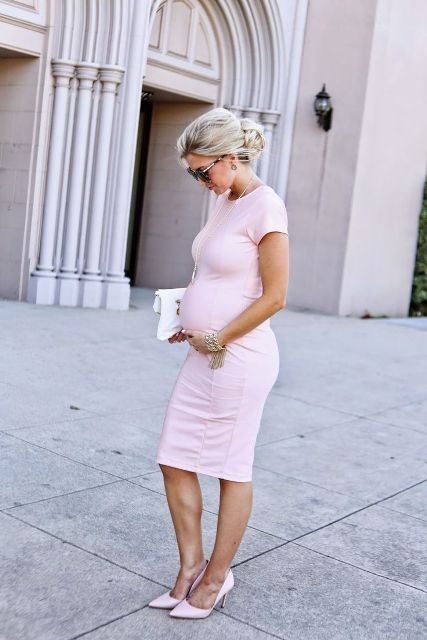 Image source: Pinterest
Your hubby's in a mood to do the candles and the flowers and that romantic date night? A well-fitted maternity dress is all you need! Keep the hues light and balance it with a statement jewelry.
---
Suggested read: I was 19 when I got my pregnancy terminated
---
2. Girls' night out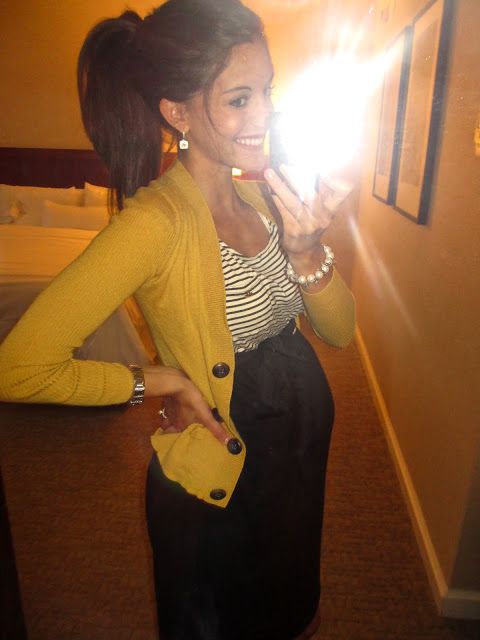 Image source: Pinterest
The best stress buster during the trimesters! SATC is right about girlfriends being the real soulmates! Separates can be a good idea. You can complete the look with a pop colour blazer. For an early bump, peplum is worth a try.
3. 'Sport'ing that bump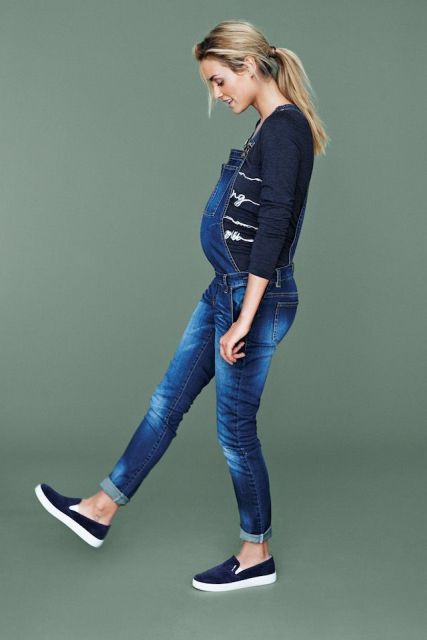 Image source: Pinterest
How we love the dungarees! This look allows you to don denim without the fear of it being too tight at your bulge.
4. Not-so-little black dress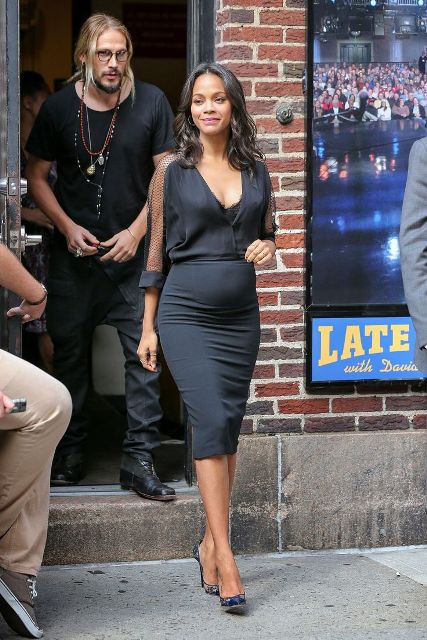 Image source: Pinterest
Black (fashion) magic done by the celebs are very easy to replicate in real life. Just make sure the dress isn't too short to avoid unnecessary hide and seek because of your dress slipping upwards!
5. Tie-ups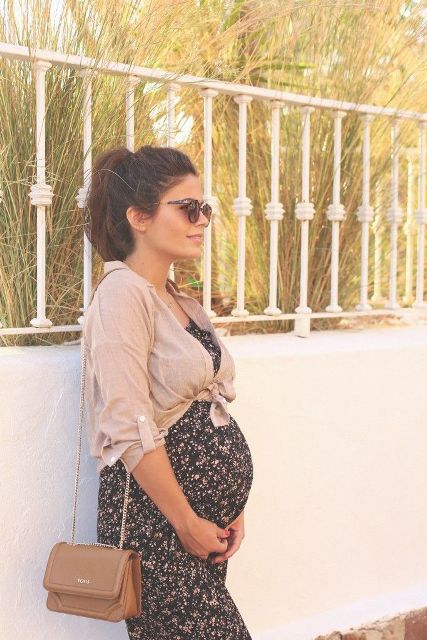 Image source: Pinterest
It's very easy to carry a folk print long dress for a brunch invitation. Throw on a cotton shirt to layer the look.
6. Hat-tricks!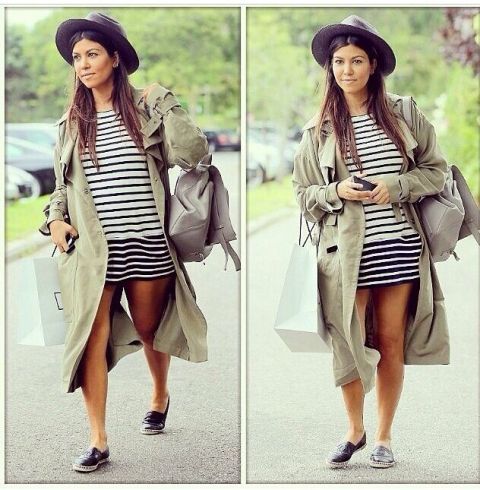 Image source: Pinterest
When Kourtney Kardashian was preggy for the third time, she looked nothing less than stunning in this horizontal striped-dress. The hat is a pretty add-on!
7. The 'jean' pool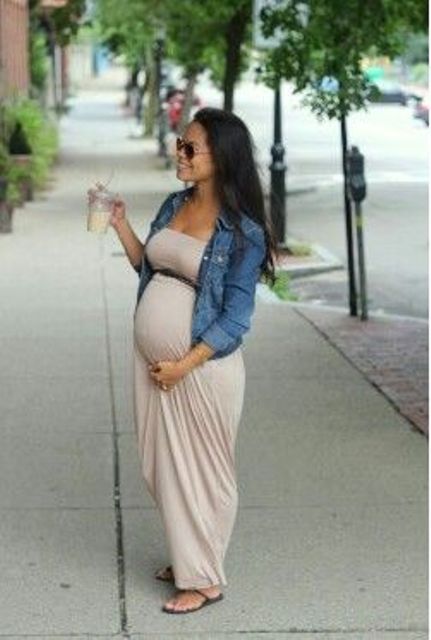 Image source: Pinterest
A nude maternity gown can be made to stand out by just slipping on a denim jacket. Some 'blues' are good!
8. The bridesmaid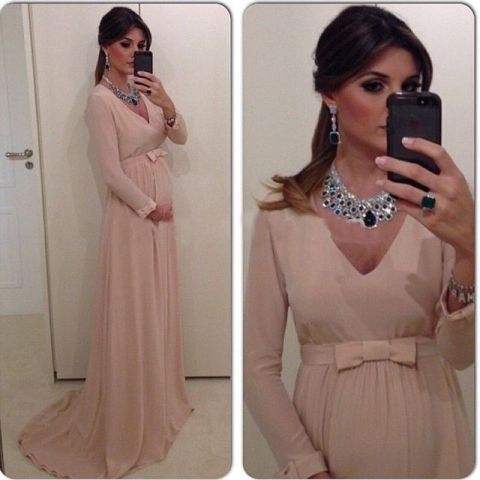 Image source: Pinterest
So the best friend decides to tie the knot when you are running on your third trimester? We can work that out. Our suggestion: Don't try something too tight because the ceremony will be a little longer than your normal activities. So you need to breathe through it!
9. Lively, indeed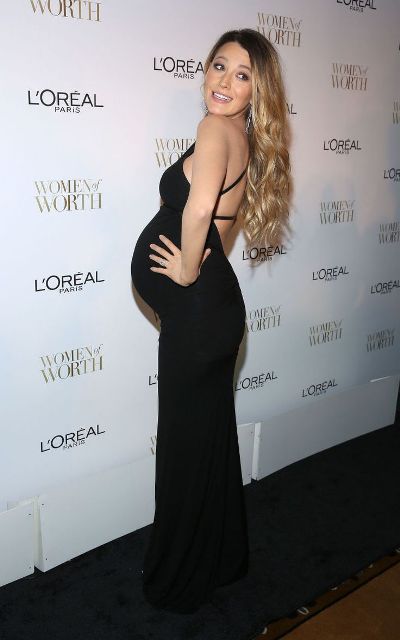 Image source: Pinterest
If Blake Lively can do it, so can you? Showing a little skin, but in the right places, don't hurt anyone!
10. Casuals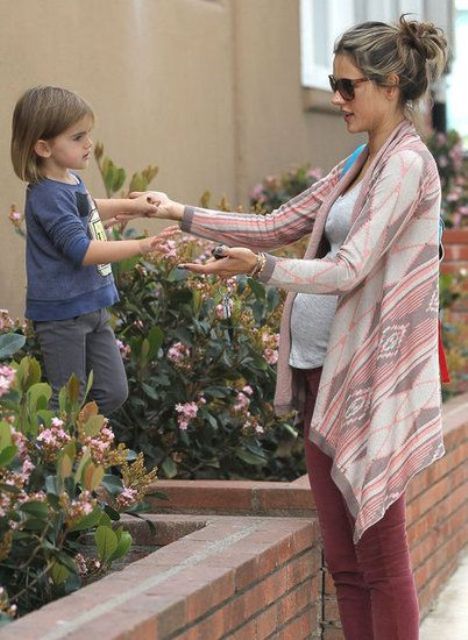 Image source: Pinterest
How to look chic in them? Ask the Victoria's Secret mama! Try a blanket scarf for more drama.
11. Going retro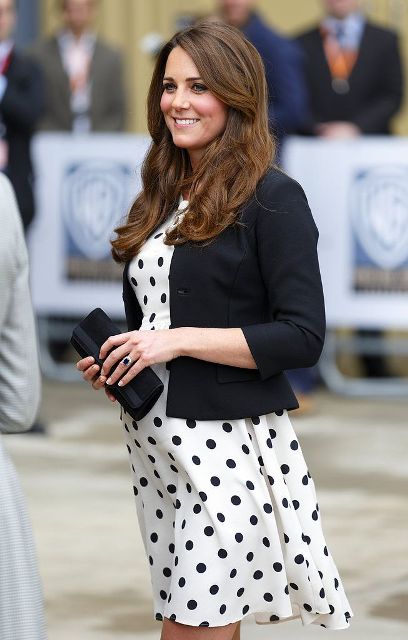 Image source: Pinterest
Kate Middleton kept it all royal throughout her pregnancy! To add range to your wardrobe even you can include polka.
12. Winter is coming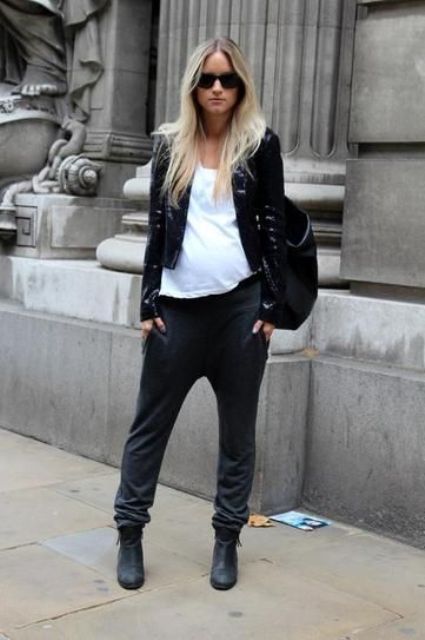 Image source: Pinterest
A racing heartbeat and a leather jacket, that's a match made in heaven! Just because you are pregnant it does not mean that you dress up matronly for God's sakes! If you are avoiding denim in this particular outfit combination, we suggest you keep the booties leather too.
---
Suggested read: Why I doff my hat to the women who choose to not have kids
---
13. Shoe-porn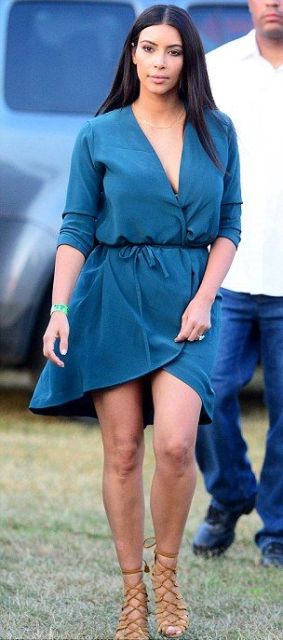 Image source: Pinterest
Trust Kim K when it comes to preggy-primming (though the first time she was disastrous!). I mean just look at those gladiators! Matching your lace-up gladiators with a wrap dress will transform you into a fashion icon in the snap of two fingers! So go ahead and break those boys.
This pregnancy 'bear' but don't look like one! 😉
Which maternity look shall you be sporting? Tell us in the comments below..
Featured image source: myfashioncents
Summary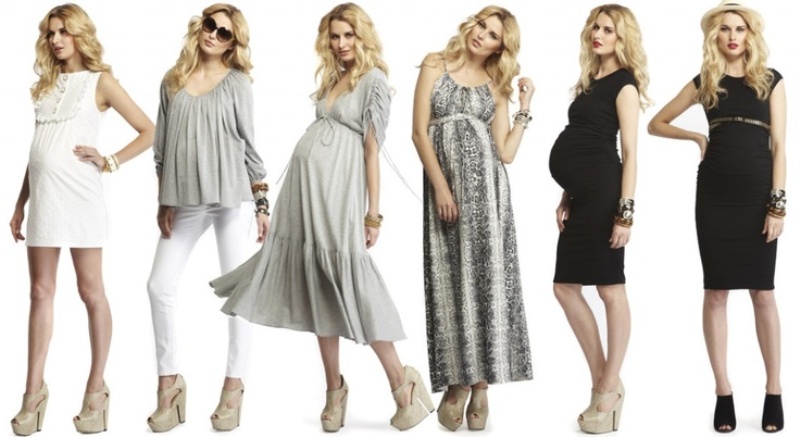 Article Name
13 Stylish Maternity Looks For The Must-Look-WOW Mommies-to-be
Author
Description
We know what is most important when it comes to making a statement with maternity looks, and trust us, we are taking care of your 'comfort!'